Combining battery power with solar power, the new Sightmark Element Mini Solar is a new 3 MOA red dot the company says will not fail you in the field. Compact and efficient, the 1x28mm Element Mini Solar retails for $199.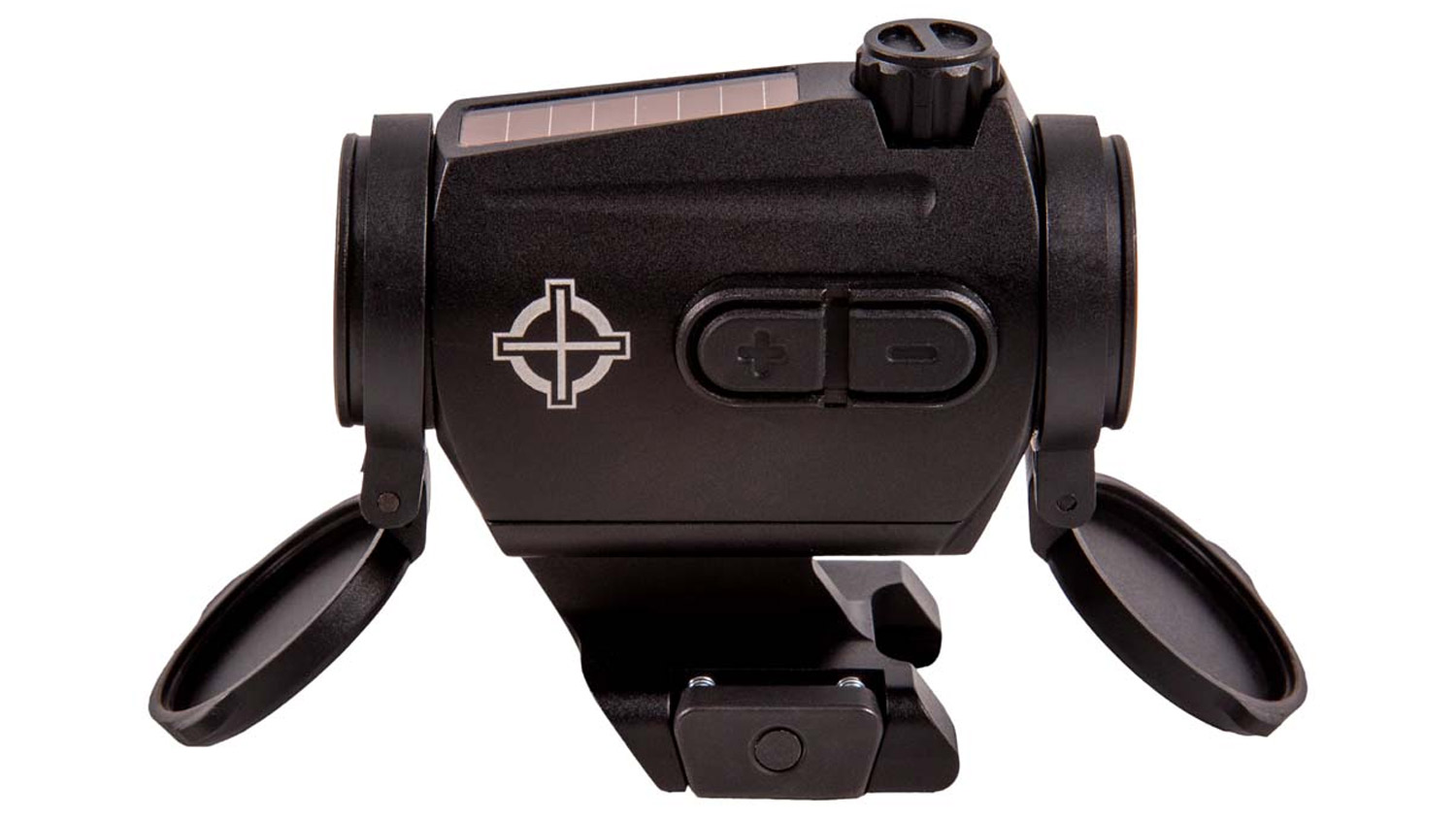 It runs off a single CR2032 battery, but with the option of switching to solar power, thanks to the solar power cells on top of the optic. And, if the battery completely gives out, this red dot can be run solely off the solar cells. An auto-brightness system also aids in power management, as well as tuning the reticle brightness to the best setting for the current lighting conditions.
Additional features include adjustable height, protective adjustment caps (the caps double as tools for making windage and elevation adjustments), manual brightness controls and a user-friendly battery door with a hinge. The hinged battery door will help to avoid accidentally losing parts while swapping the battery. It's also lightweight at 5.5 ounces.
The Element Mini Solar comes with Sightmark's lifetime warranty. Learn more at sightmark.com.
---
See more:
SIG's New Red Dots