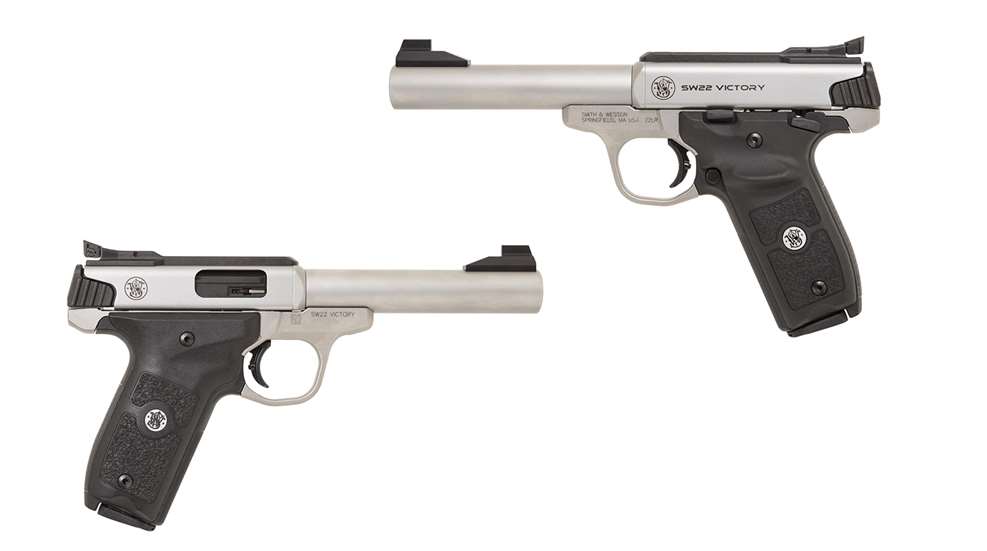 Smith & Wesson recently announced the addition of a Target Model to the SW22 Victory line of pistols. The new SW22 Victory Target Model pistol ($429) is chambered in .22 LR and incorporates features designed for competitive shooting such as target sights, a custom target thumb rest grip, and polished feed ramp.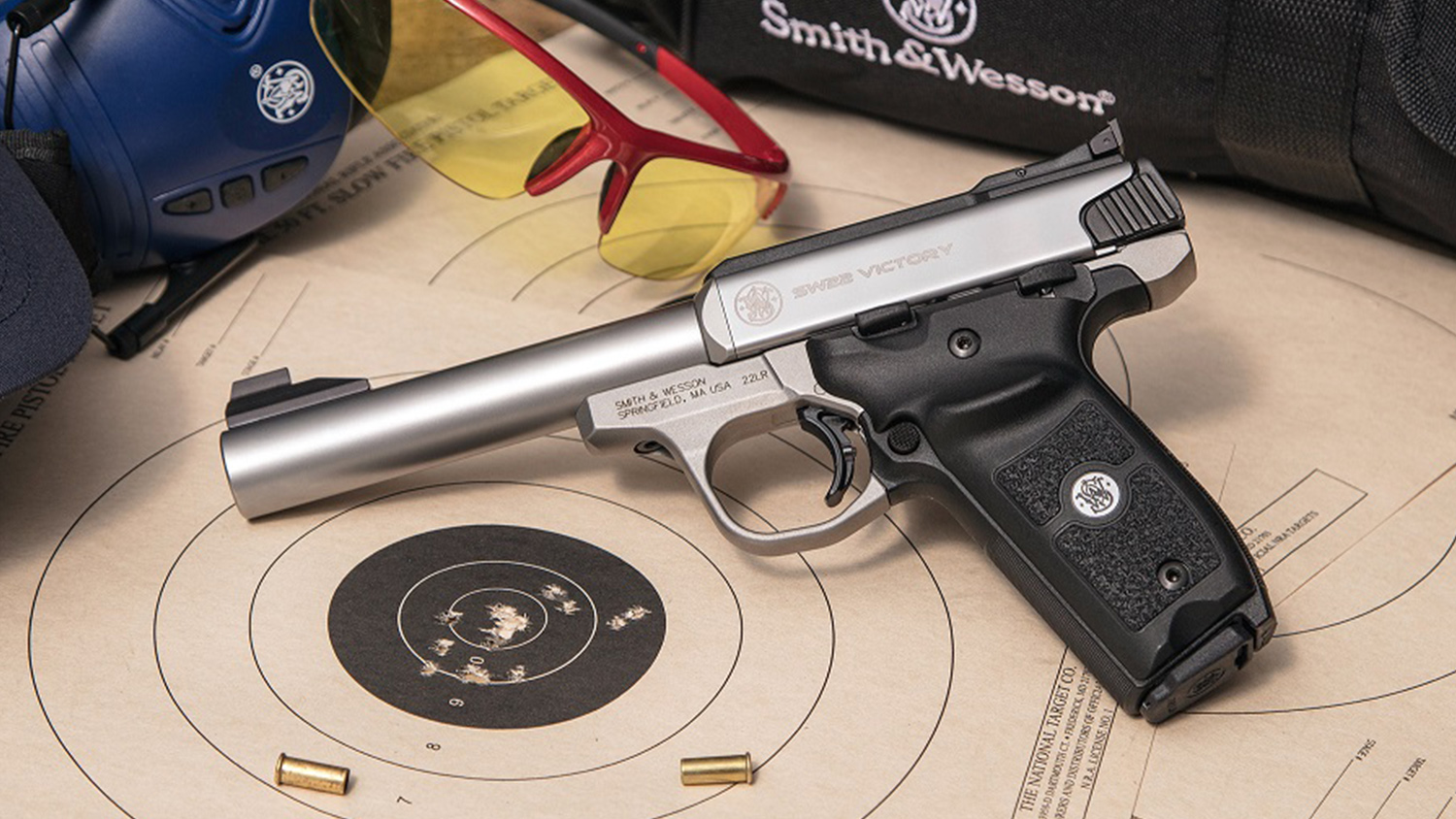 Additionally, the SW22 Victory Target Model pistol features a 5.5-inch bull barrel, target trigger with adjustable trigger stop, black blade front sight, adjustable rear target sight, and a textured polymer target thumb rest grip panels for both right- and left-handed shooters. A Picatinny-style rail intended for use with an optic completes the package.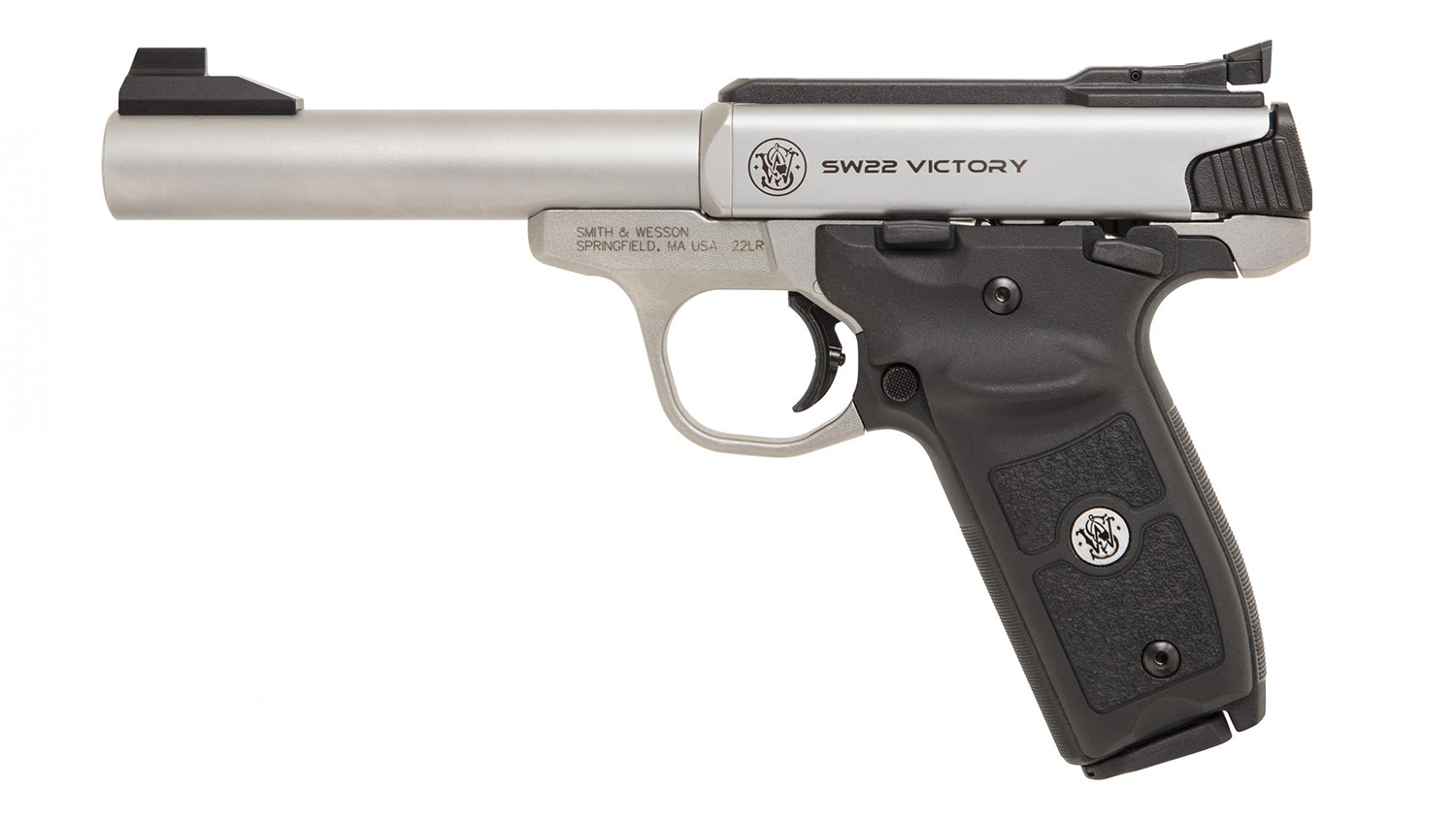 The new SW22 Victory Target Model pistol is available with a 10+1 round capacity, and ships with two magazines. This model is also available for sale in Massachusetts and is listed on the Formal Target Shooting Roster.

"Since the launch of the SW22 Victory pistol in 2015, our customers have asked for a model specifically built for target shooting competitions," said Jan Mladek, general manager of Smith & Wesson and M&P brands. "With that in mind, we designed the new SW22 Victory Target Model with target grips and sights to provide our customers with an ideal target shooting pistol."

The SW22 Victory Target Model is available now, click here for more information.