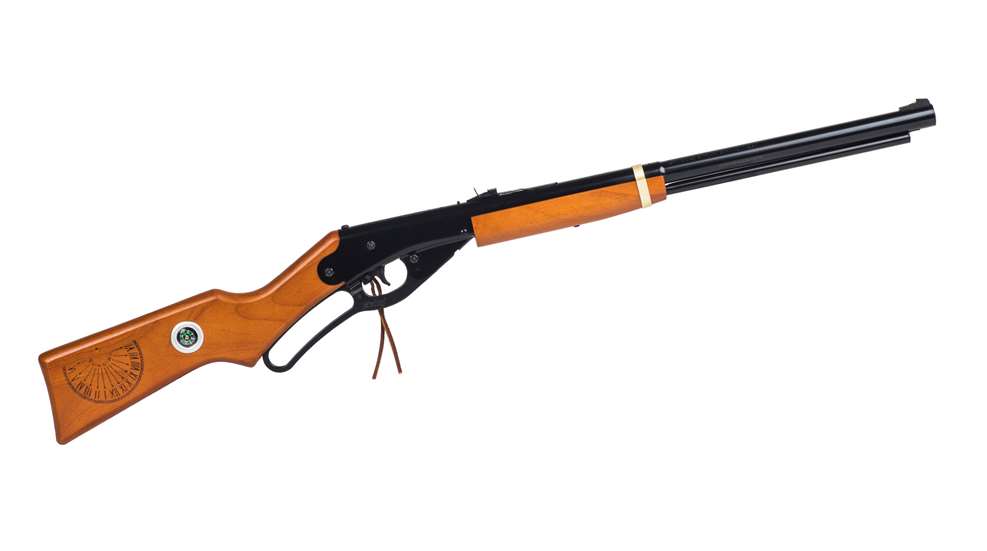 Daisy's new Special Edition Christmas Dream Red Ryder ($28.60) is just like the one from the classic cult holiday movie A Christmas Story. Lending to its authenticity, this BB gun comes includes a compass in the stock and a sundial for telling time, just like the one Ralphie had in the movie. While it may not be the gun of choice for protecting the family from Black Bart or taking ducks on the wing, the new Daisy Christmas Dream is ideal for teaching gun safety and marksmanship skills to youth shooters.


With a manual crossbolt safety and an adjustable rear sight and ramp/blade front sight, this lever-action provides the experience of shooting a firearm in a low velocity, air gun situation. The new Special Edition Daisy BB Gun also includes the traditional Red Ryder logo engraving on the left side of the wood stock, while the right side includes the aforementioned functional compass and a deep-set engraved sundial (gnomon is included). Like all Daisy Red Ryder BB Guns, the Christmas Dream shoots at 350 f.p.s.
For more than 80 years the Red Ryder has been a staple holiday gift for youngsters. Generations have depended on Daisy to manufacture the tools that allow beginning shooters to learn gun safety and marksmanship in a safe manner, and the Special Edition Christmas Dream Gun is made for that job.
Pick up yours today at walmart.com.