Walker's has released some new electronic hearing protection options with the FireMax line, including rechargeable FireMax Muffs with a streamlined design. Sporting four digital frequency modes, the FireMax's 2000 mAh rechargeable lithium battery offers 200 hours of battery life.
The FireMax Muffs ($149.99) include a new digital sound processing system that incorporates Active Dynamic Sound Suppression and four specific audio modes for boosting sound clarity. The Universal and Power Boost modes enhance general sound to specific levels, while the Clear Voice mode will help shooters to better discern conversation-level sound. As the name implies, the High-Frequency mode will enhance higher-frequency sounds such as impacts on steel.
The aforementioned 2000 mAh battery is replenished via charging port with an included USB-C cable. In addition, the auto shut-off feature is handy for making sure the battery does not drain unnecessarily.
For good comfort and fit, the IP54-rated FireMax muffs also come with a new rubber headband and cooling gel pads. Plus, a 3.5 mm audio jack allows for playing your favorite music.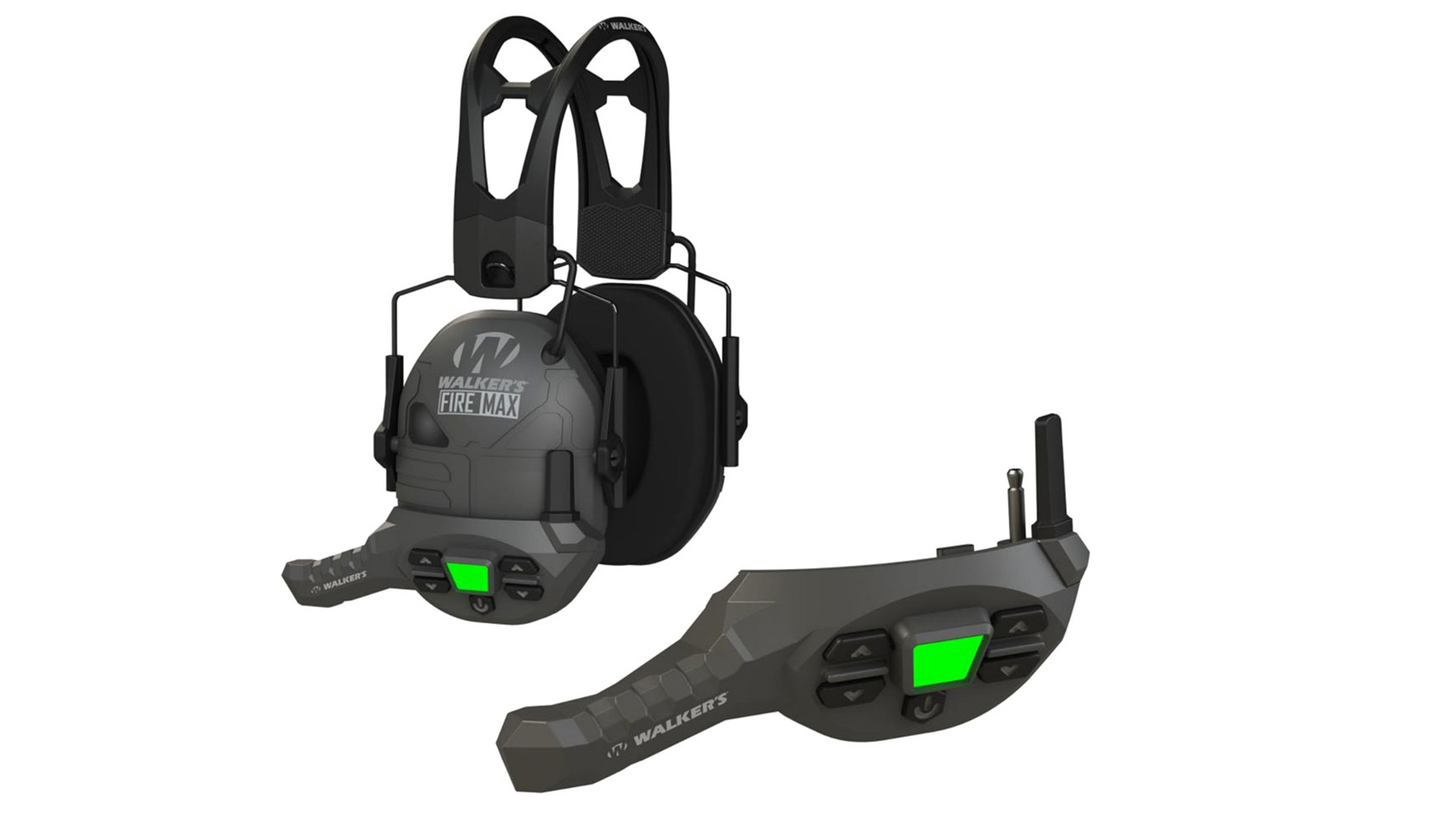 Also new from Walker's is the FireMax Walkie Talkie add-on ($59.99) which is designed to integrate seamlessly with the FireMax Muffs. It operates on a Family Radio Service (FRS) frequency with a main channel, sub-channel and priority channel. Having a walkie talkie integrated into your hearing protection allows you to communicate with others while shooting on the range, and can be helpful for placing long-range targets in areas without mobile communication service.
Learn more at walkersgameear.com.
---
Read more:
Everything You Need To Know About Modern Hearing Protection