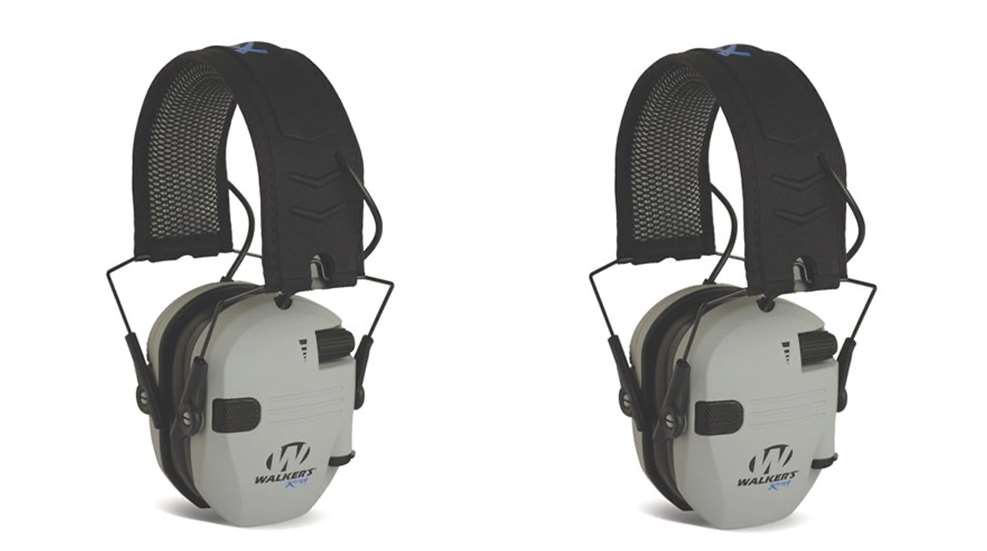 New from Walker's are XTRM Razor Digital earmuffs with Bluetooth capability. Improved from the original Razor earmuffs, the new model has an ultra-low profile design, with comfortable gel pads and a cool mesh headband.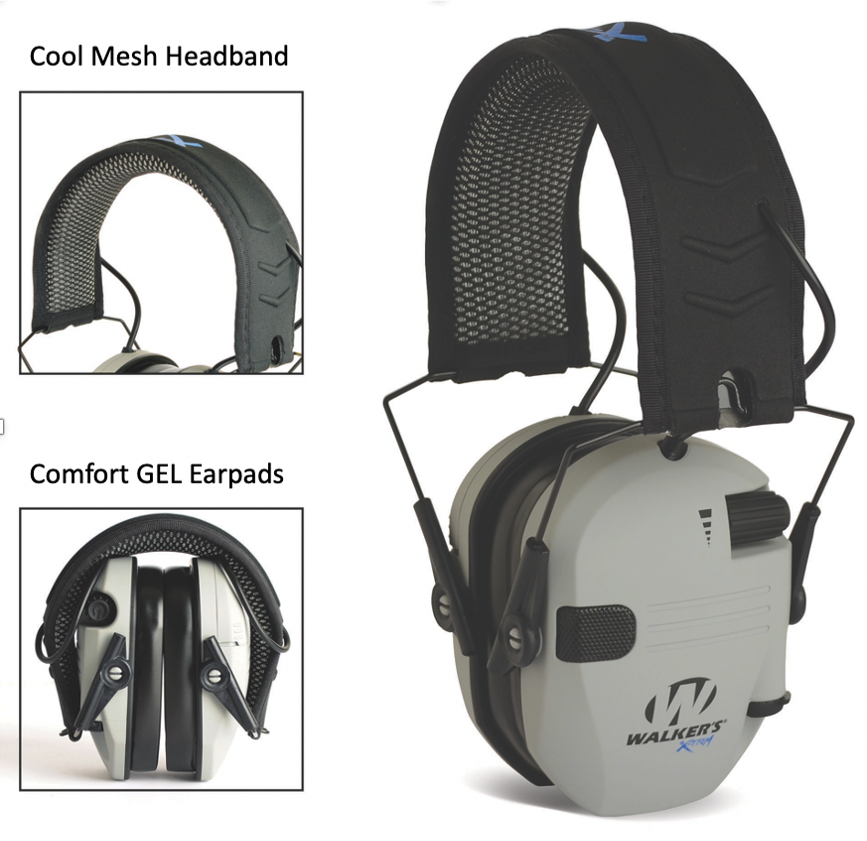 More features that competitive shooters will appreciate include two high-gain, omnidirectional microphones with digital sound-activated compression, along with an easy-to-use exterior control knob. In addition to the advanced sound management, the Bluetooth capability provides XTRM Razor wearers the option to listen to music or other streaming media. NRR rating is 23.
The new Walker's XTRM Razor Digital earmuffs are powered by two AAA batteries (included) and include a power-saving 4-hour auto shut-off feature. As for the new ergonomic headband, the revamped design has the aforementioned cool mesh coating for easy all-day wear.
With active dynamic sound suppression, wind noise reduction, ultra-low-profile and compact folding design, the new Walker's XTRM Razor Digital earmuffs are a real bargain with a MSRP of $149.99.
Learn more at www.walkersgameear.com.
---
Read more:
Everything You Need To Know About Modern Hearing Protection