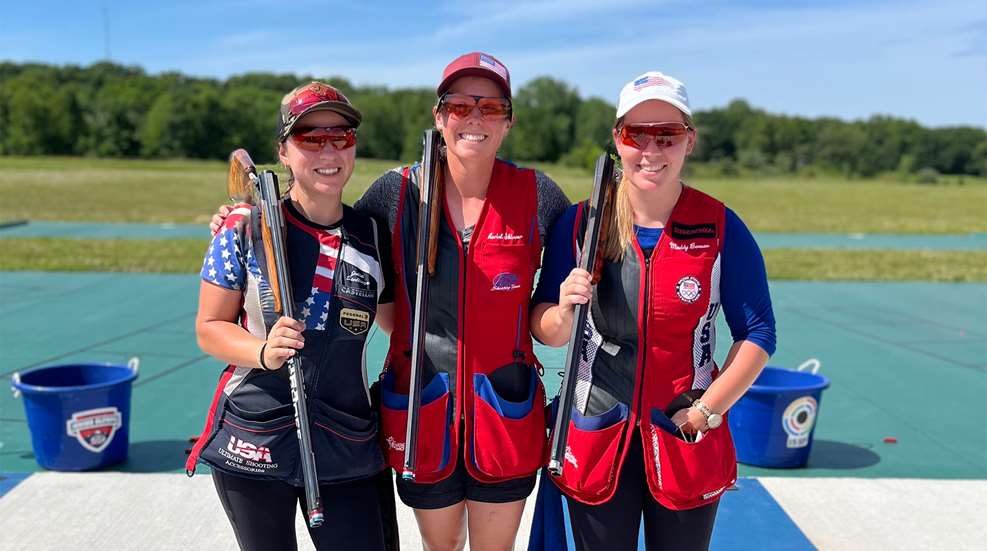 The NRA Foundation and USA Shooting are proud to announce a new partnership that will help remedy an unexpected and critical shotgun ammunition shortage facing the U.S. Shooting Team. Athletes training and competing in the International Skeet and Trap events use a specific international shotshell which is difficult to obtain under normal circumstances. Acquiring the specific shotshell has been even more challenging with the existing ammunition shortage—ammo that is desperately needed for the team's continued success on the national and international stages.
To that end, The NRA Foundation Board of Trustees recently approved a $252,000 grant for USA Shooting to be used exclusively for the purchase of ammunition that will be used by the National Team, National Development Team and National Junior Team.
"For decades, The NRA Foundation has provided essential funding to benefit the shooting sports," said Tyler Schropp, Executive Director of The NRA Foundation. "When we were approached with this opportunity, it just made sense. Thanks to our generous and committed donors, we are able to fulfill this urgent need of America's aspiring Olympians."
USA Shooting athletes won a total of six medals at the Tokyo 2020 Olympics, with four captured in Olympic shotgun events—Skeet (two golds), Trap (silver) and Mixed Team Trap (bronze). This grant will provide the shotgun team with critical resources needed to continue their winning momentum in preparation for the 2022 World Championships and beyond.
"The last three years have posed tremendous challenges to our sport in the form of event cancellations, the postponement of the Olympics, and severe supply chain constraints on ammunition," said Buddy DuVall, USA Shooting Chief Marketing Officer. "We are thrilled to be partnering with The NRA Foundation to provide the very best training and competition ammunition to the shotgun team that has won 30 medals this year in World Cup competitions. We look forward to partnering with The NRA Foundation in the future on the shared goal of growing the shooting sports and putting American shooting athletes on the Olympic podium."
Learn more about USA Shooting at usashooting.org. For the latest from the NRA Foundation, visit nrafoundation.org.