by
posted on September 9, 2022
Support NRA Shooting Sports USA
DONATE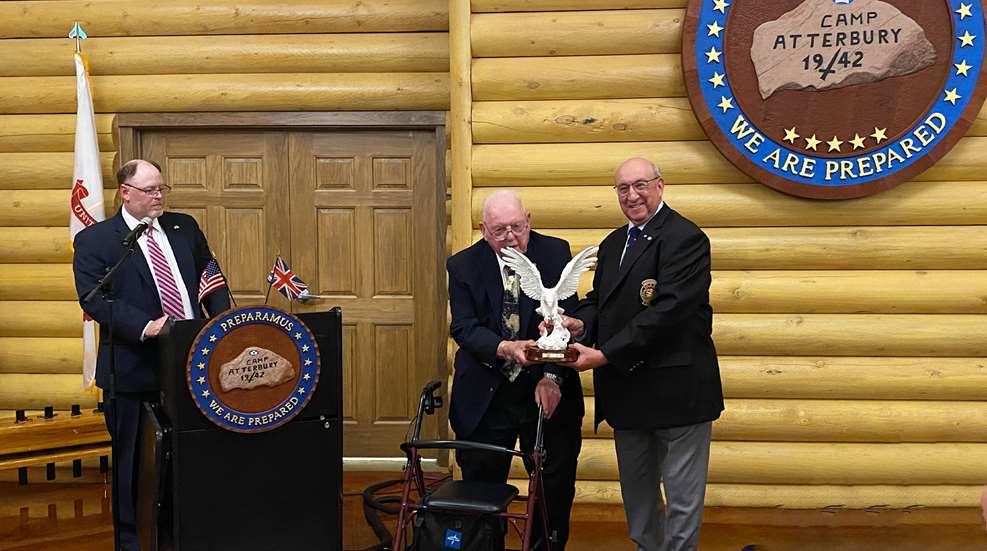 NRA Board Member Howard J. "Walt" Walter, a longtime champion of the shooting sports, received a special lifetime achievement award the evening of Wednesday, August 3 at the 2022 NRA National Matches at Camp Atterbury, Indiana. In front of a packed house during the Pershing International Trophy Match Banquet, the award was presented to him by NRA Second Vice President David Coy and NRA Competitive Shooting Director Cole McCulloch.
During the presentation of the award, Walter, age 90, received a standing ovation from the combined American and British crowd at the Pershing International Trophy Match Banquet that lasted several minutes. And with good reason—Walter has served on nearly every Competitive Shooting Committee during his time with NRA, contributing many hours to furthering the shooting sports. Although he is in his 90s, age hasn't slowed him down one bit. Walter is currently the chairman of NRA's High Power Committee, as well as a member of the Competition Rules and Programs, Protest and Smallbore Rifle Committees. In addition, he has contributed articles to Shooting Sports USA.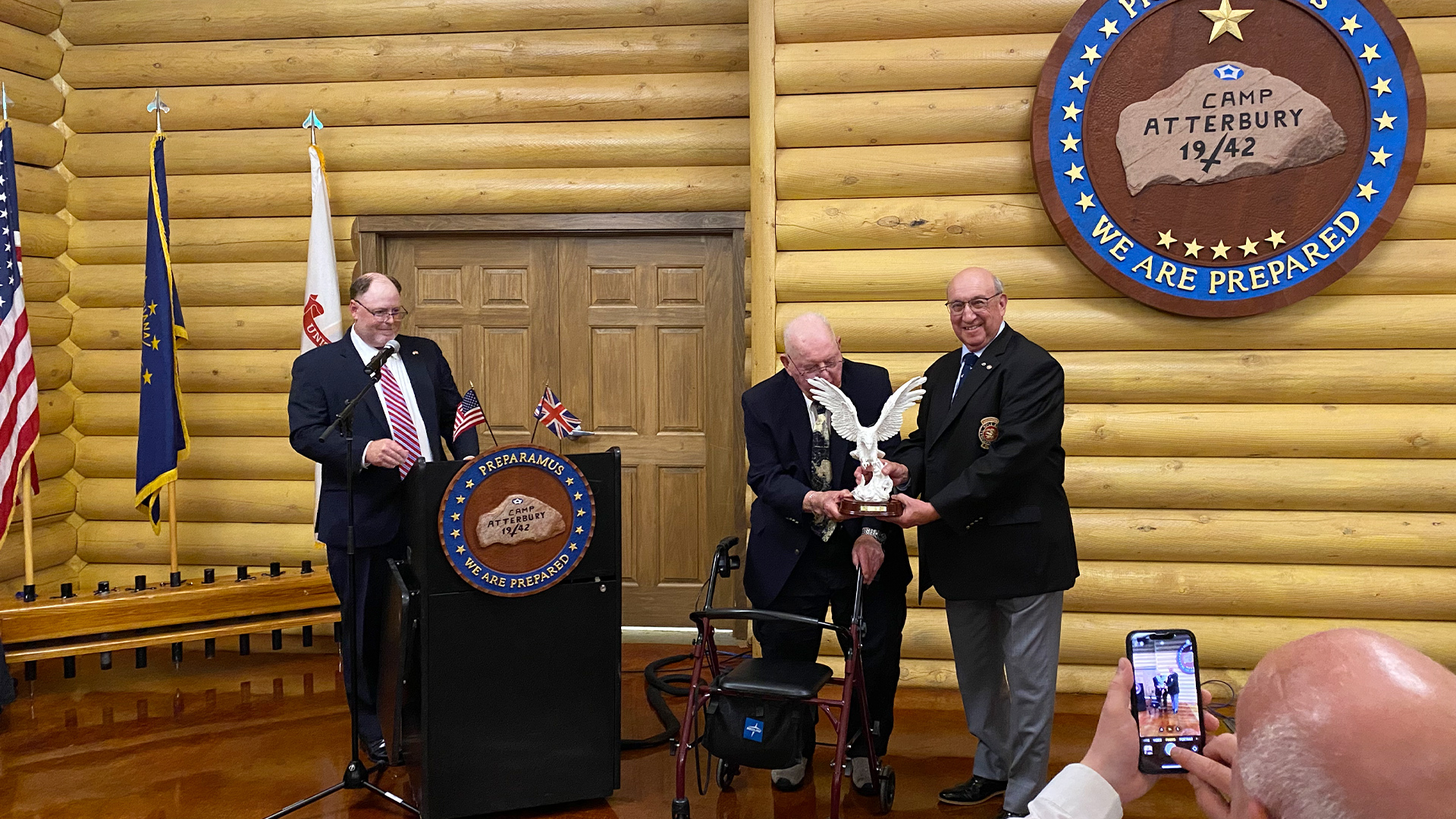 A decorated naval combat aviator and veteran, during his military career, Lt. Commander Walt Walter flew several aircraft for the Navy. He has written multiple books filled with stories detailing his experiences serving as a naval aviator in both Antarctica and Vietnam. Walter also spearheaded the U.S. Navy Marksmanship training project and was a member and head of several Navy shooting teams. After his retirement from the military, Walter went on to earn degrees in Science and Education and taught at the high school and college level. Additionally, he worked in the aerospace industry.
As for the past three decades, Walt Walter's passion has been supporting the NRA and the shooting sports. While working in politics to ensure that gun rights are not diminished in his home state of North Carolina, he simultaneously built legacy programs on the various NRA Committees he served on. A trusted mentor to many people, Walter continuously uses his innovative teaching approach to educate all in his path about competitive shooting.
For his service, and the leadership he has displayed over his distinguished career, the National Rifle Association of America is forever grateful to Walt Walter.