USA Shooting's Vincent Hancock added another gold medal to his collection at the 2023 Pan American Games in Santiago, Chile, on Sunday, October 22, after topping the leaderboard in the Men's Skeet event.
Hancock, a three-time Olympic gold medalist, left the qualification round as the top-ranked shooter with a score of 125, two points ahead of Peruvian shooter Nicolas Pacheco. In addition, Hancock's qualification score set a new Pan American Games record.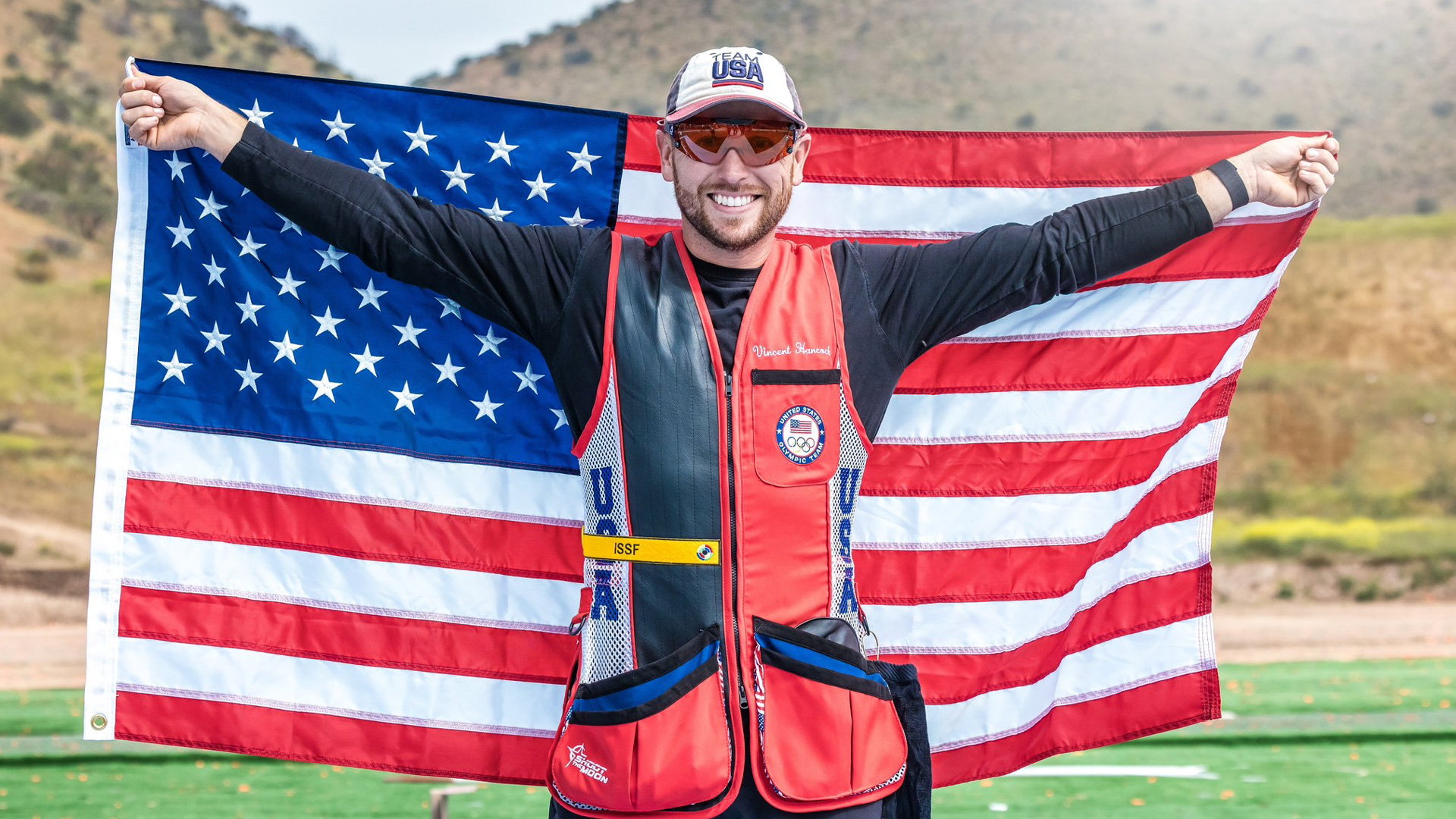 In the 2023 Pan American Games Men's Skeet final at the Pudahuel Shooting Range, Hancock, age 34, only missed three targets to earn a score of 57 to win the gold medal. The runner-up and silver medalist, Frederico Gil of Argentina, finished with a score of 55. Taking the bronze medal was Nicolas Pacheco of Peru with 44.
Hancock's win in Santiago marks his third Pan American Games Men's Skeet title after previous victories in 2009 and 2011.
He shoots a Beretta DT11 shotgun.
A Team USA flag bearer during the 2023 Pan American Games opening ceremony, Hancock led U.S. delegation with gymnast Jordan Chiles. Regarding carrying the American flag during the opening ceremony, he said, "This is the greatest honor of my career, and I truly can't wait to lead my fellow athletes onto the field." Hancock was also on the cover of the August 2023 Shooting Sports USA digital magazine.
Currently, the United States leads the 2023 Pan American Games medal count in shooting with seven medals: three gold, one silver and three bronze medals.
See the full results at the 2023 Pan American Games website.
USA Shooting athletes will be competing in rifle, pistol and shotgun events at the 2023 Pan American Games through October 27. To view live scores, head to this link.
Learn more about the Pan American Games and USA Shooting.