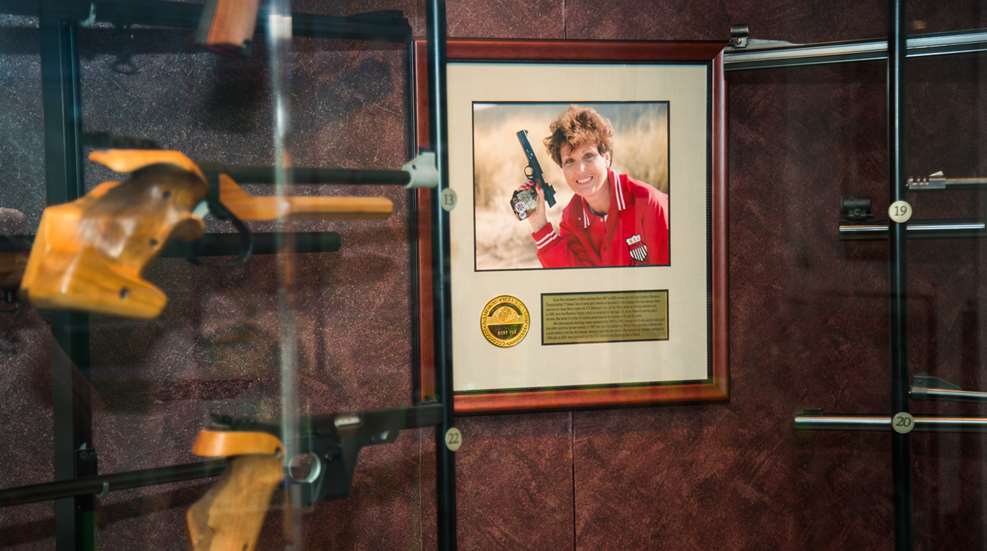 The National Firearms Museum recently debuted a new plaque honoring Ruby Fox in its "Olympic and International Shooting" display. The plaque features a famous picture of Fox holding her signature Hämmerli 208, along with a gold NRA National Championship medallion she won at Camp Perry.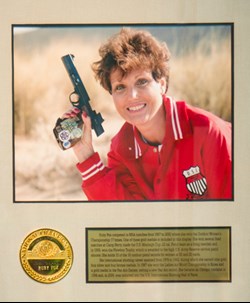 Ruby Fox competed in NRA matches from 1967 to 2002 where she won the Outdoor Women's Championship 17 times. She won several matches at Camp Perry, made the U.S. Mayleigh Cup .22 cal. pistol team as a firing member and, in 1995, won the Plowboy Trophy, which is awarded to the high U.S. Army Reserve service pistol shooter. She holds 10 of the 16 outdoor pistol records for women at 50 and 25 yards.

Her international shooting career spanned from 1974 to 1992, during which she earned nine gold, four silver and four bronze medals. In 1987 she won the Ladies Air World Championship in Korea and a gold medal in the Pan Am Games, setting a new Pan Am Games record in the process. She became an Olympic medalist in 1984, and in 2009 was inducted into the U.S. International Shooting Hall of Fame.

From left to right: NRA Museum senior curator Doug Wicklund and Shooting Sports USA managing editor John Parker with the new plaque honoring Ruby Fox.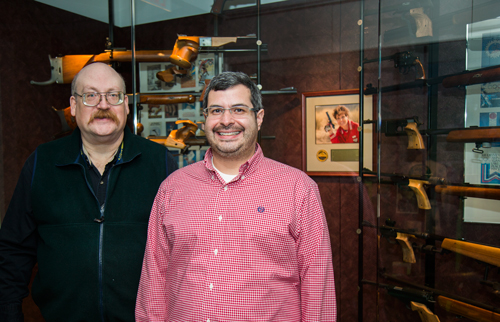 The plaque is located in a case with a Hämmerli 208, similar to the one Ruby used. She has high praise for the pistol, stating that, "it fit your hand like a perfect leather glove. The second you picked the gun up with the semi-custom made grip, you could slide it in to your hand and it was just like shaking hands with a really good friend. It felt good. It was comfortable … it just fit like your favorite pair of old shoes."

You can learn more about the NRA National Firearms Museum here.