Atlas Gunworks has announced a new pistol designed for USPSA Limited Division competitive shooters—the Nemesis double-stack in .40 S&W caliber (currently priced at $4750). The Nemesis should also prove ideal for 3-Gun and/or IPSC Standard competition.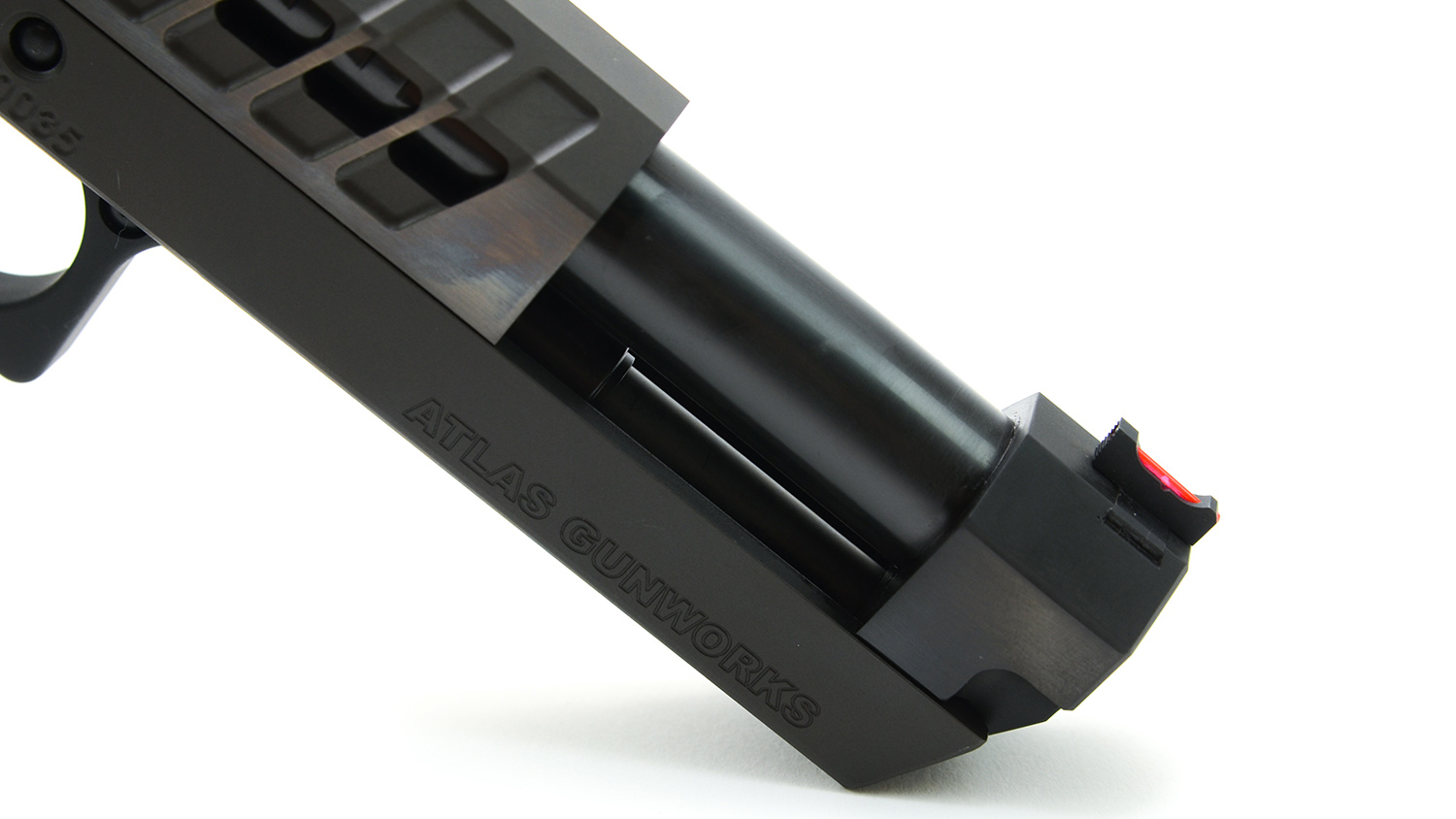 Unique to the Nemesis is a fixed front sight block, which the company says delivers these benefits: a shorter, lightened slide; less reciprocating mass; improved balance point; some additional weight at the end of the barrel; and a front sight that doesn't move with the slide.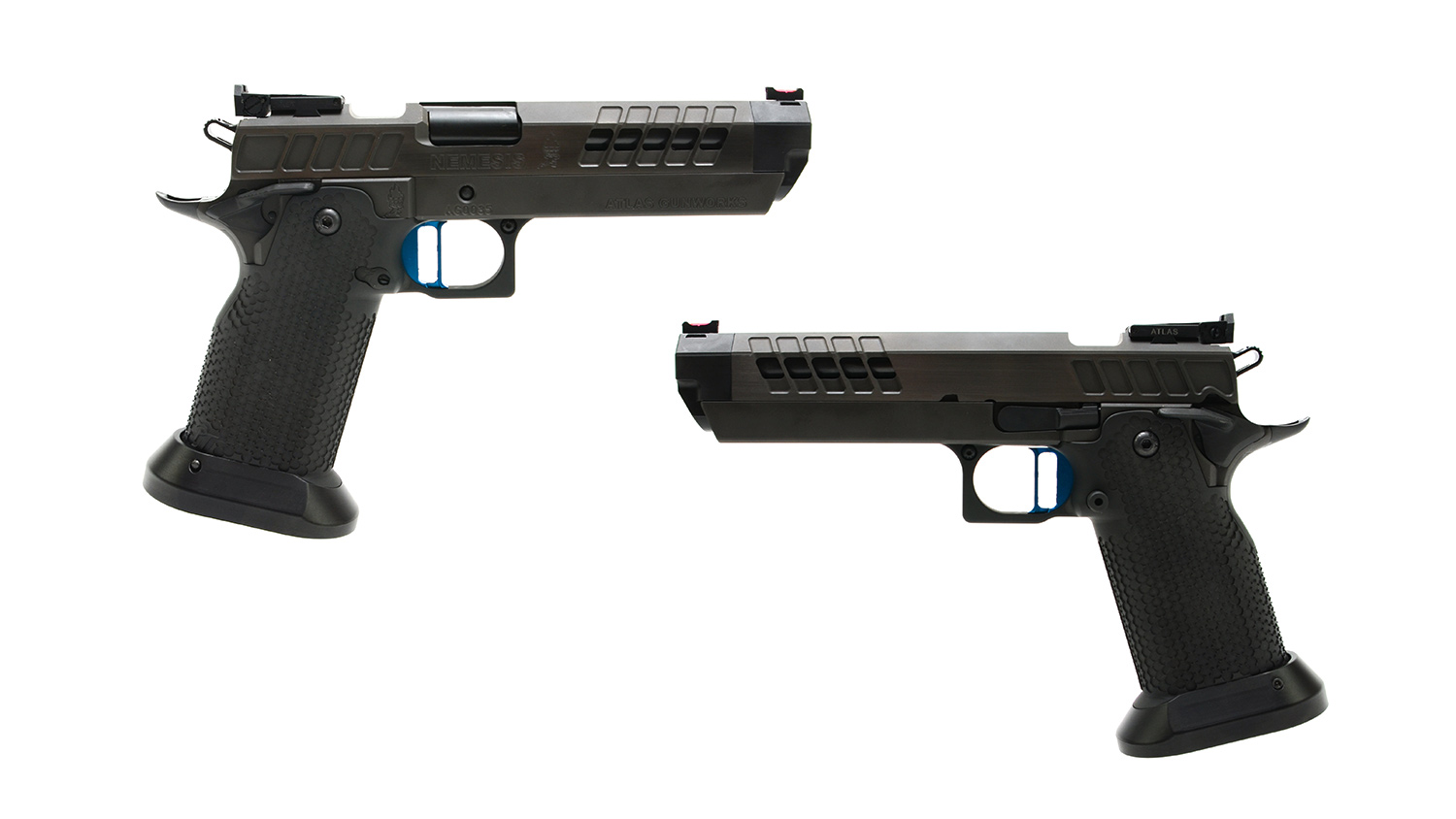 The Nemesis shares the features of other Atlas guns such as a tri-top, lightened slide; PT EVO grip; X-Line Vario trigger; KKM 5-inch bull barrel; a flared ejection port, and competition magwells. A super-hard DLC coating comes standard.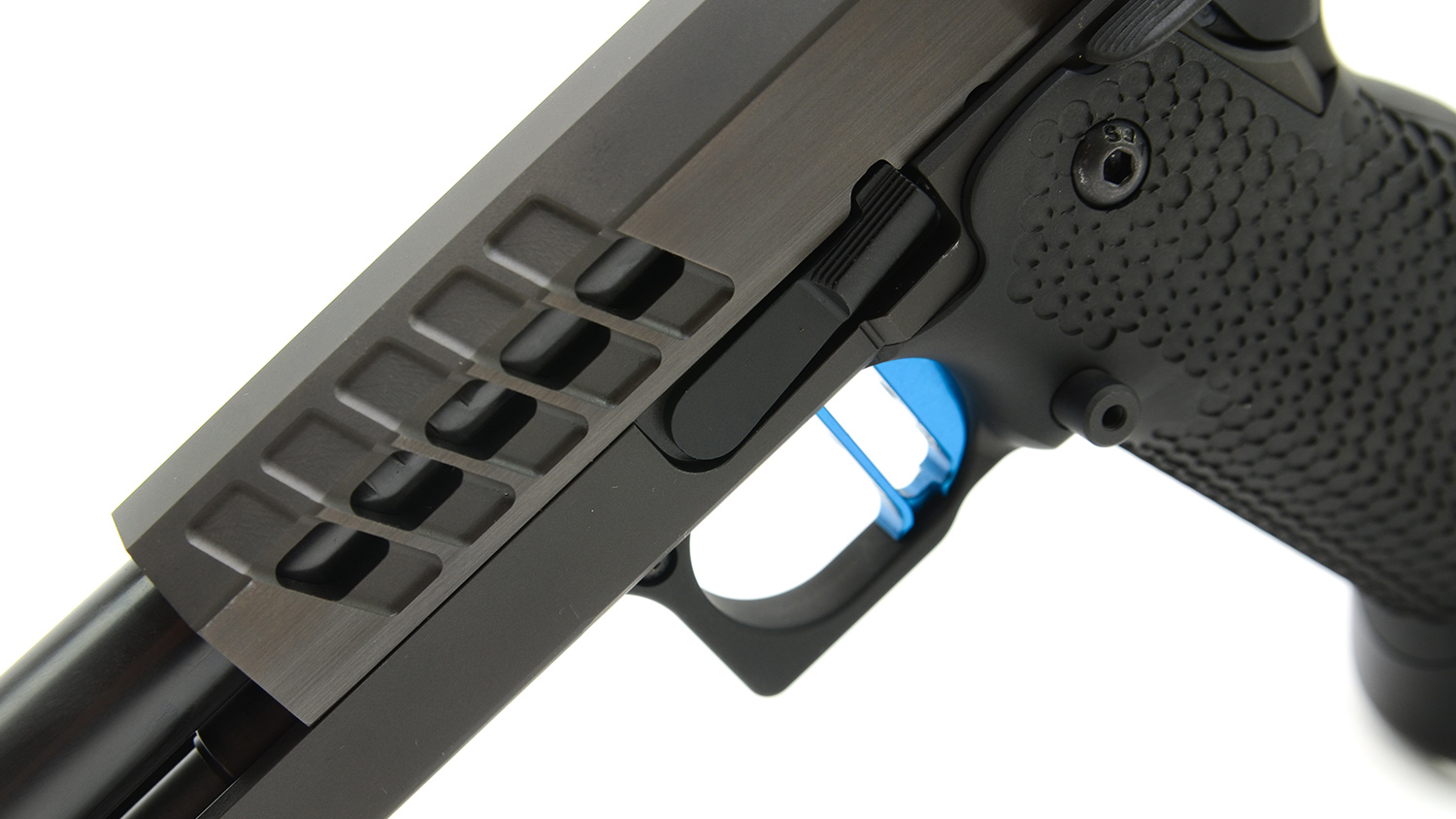 "The Nemesis truly is an amazing pistol for Limited shooters. Recoil is softer and flatter than traditional guns allowing the gun to return to true zero," said Atlas President Adam Nislon. "The sight system allows for faster shooting and follow up shots that are always closer to true zero."

Atlas Gunworks says after ordering, the Nemesis can ship in under three months. It's available in three calibers: .40 S&W, .45 ACP and 9mm. For more information, please visit atlasgunworks.com/atlas-nemesis-sight-block, or call 855-940-1911.