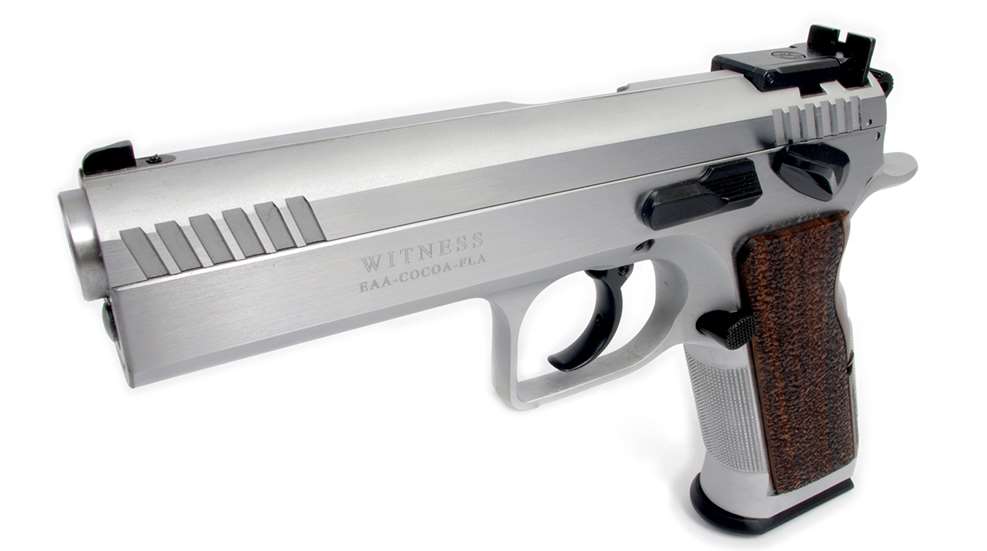 Above: The Witness Elite Stock II from EAA and Tanfoglio provides shooters with a competition-ready pistol right out of the box, and all at a very reasonable price. Test sample shown is in 9mm.

In many cases, competitive shooting can be an equipment-intensive pastime. If you do not have a firearm that you can shoot well consistently, you will not succeed. And if it is not reliable and reasonably accurate, success will elude you. In addition to that firearm, you will also have to buy holsters, spare magazines, and myriad other accessories and support gear. As a result, your budget can run thin pretty quickly. So, the obvious solution is to find a firearm that meets all your criteria, and does so at a reasonable price. Easy, right?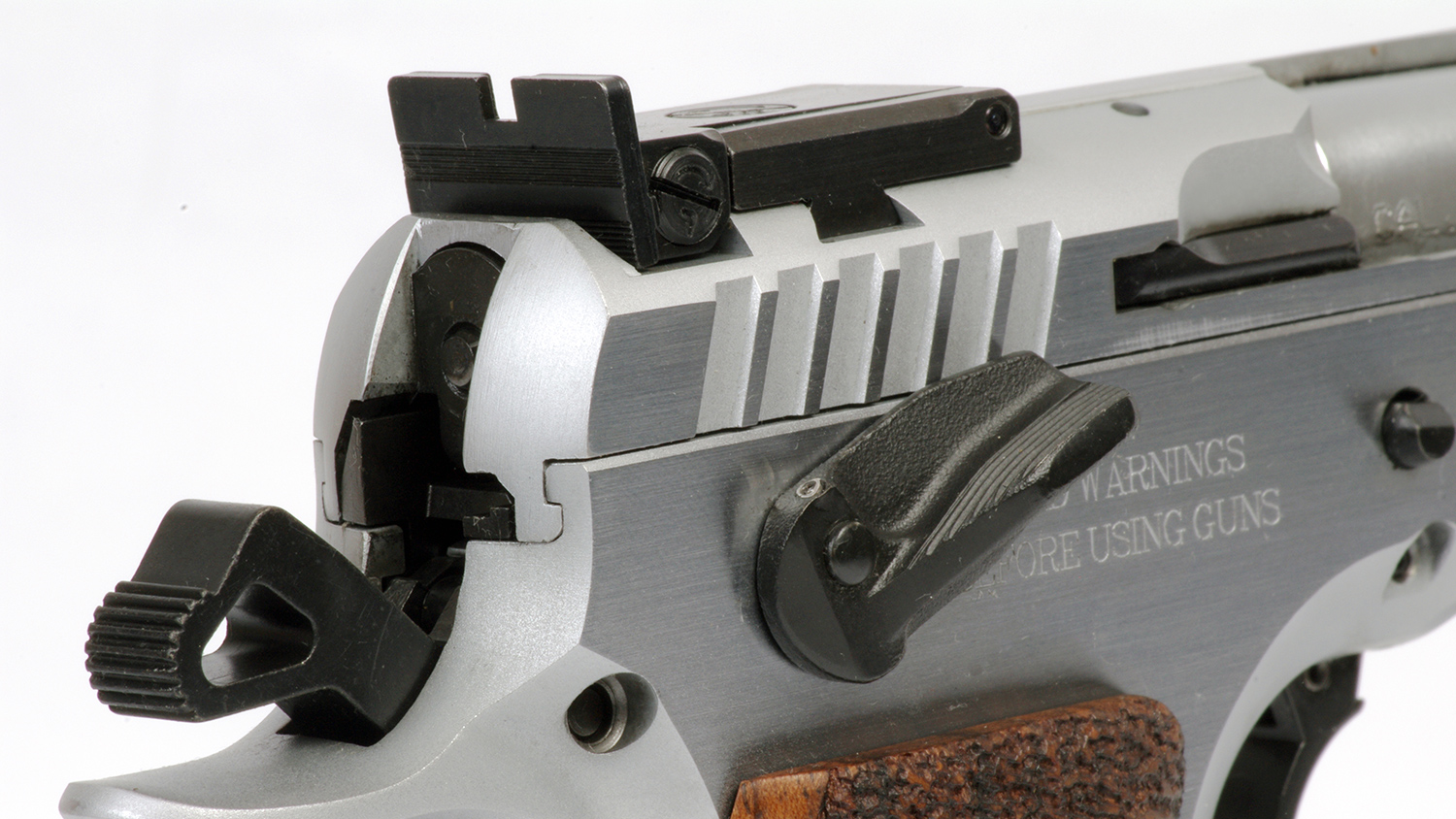 As insurmountable a goal as this may seem, there may just be a surprisingly easy answer to this—the Tanfoglio line of Witness pistols from European American Armory (EAA). Inspired by the Czech CZ 75 family of pistols, the Italian-made Witness line combines high quality with reasonable prices. And anyone familiar with the CZ 75 will be right at home with the Witness pistols. They are traditional double-action/single-action (DA/SA) semi-automatic pistols offered in both steel- and polymer-framed versions. They are available in a wide range of chamberings, including .22 LR, 9mm, .38 Super, .40 S&W, 10mm and .45 ACP.

Solid Foundations
Tanfoglio is no stranger to firearms manufacturing, with the earliest iteration of the company being started in the early 1900s in Gardone Val Trompia, Italy. Its early years saw the company producing external-hammer shotguns, and then moving mid-century into the production of semi-automatic pistols as well as over/under shotguns. In the ensuing years, the company evolved and developed new products, significantly expanding its handgun offerings. In the early 1980s, it introduced the CZ 75-style TA90 pistol, a precursor to the Witness line of today. In 1986, the company developed its first variant of the pistol designed for International Practical Shooting Competition (IPSC), with later models offered for International Defensive Pistol Association (IDPA) shooting as well as ones ideal for United States Practical Shooting Association (USPSA). Now, there was no looking back.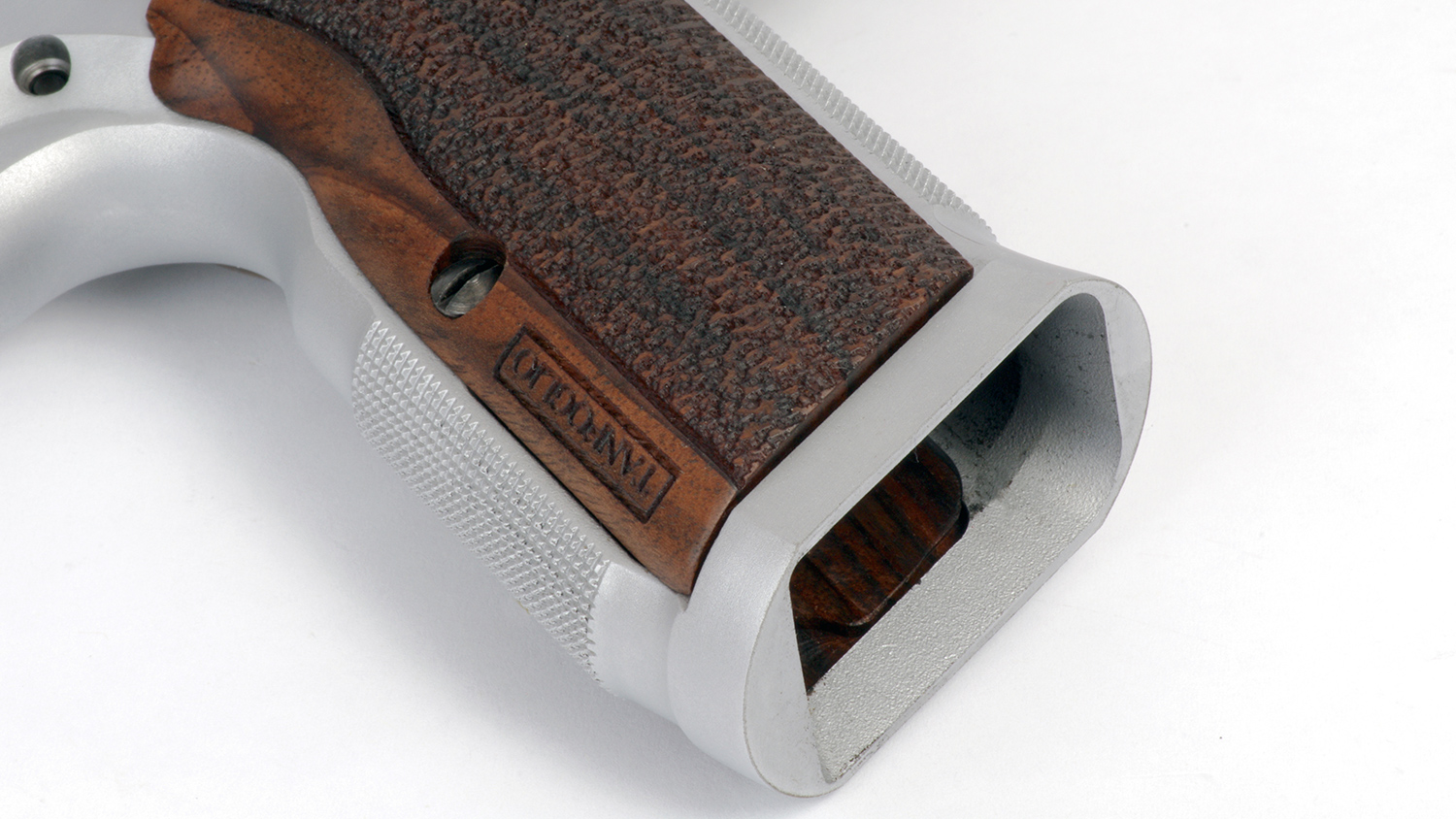 In my experience, the Witness series of pistols tend to have extremely good inherent accuracy, and their grip shapes and ergonomics are outstanding. Basically, they point like an extension of your arm. And it appears that I am not the only shooter that has recognized this about the Witness pistols, as they have become quite popular with competitive shooters. In fact, EAA touts on its website that the Witness line of pistols "were the firearms of choice for the 2014 Production World Championship Men's gold, silver and bronze medal winners as well as the Women's gold medal winner."

EAA and Tanfoglio have worked diligently to offer Witness pistols designed from the ground up for competitive shooting, developing pistols ready to go right out of the box. A good example is the Elite series of pistols that are designed so shooters do not have to buy a base pistol and take it to a gunsmith to have all their desired modifications made. The Elite series combines custom-grade enhancements and features with very reasonable pricing.

For those that want to step up to the next level, there is the Xtreme series. Produced and created in conjunction with six-time world champion, Eric Grauffel, each of the Xtreme pistols is hand-tuned by a master gunsmith in the Tanfoglio Custom Shop, features a ceramic coating and is designed for discerning competitive shooters. While the Witness line is a DA/SA pistol, some variants in the Elite and Xtreme lines are offered with single-action triggers.

Taking Stock
I recently had the opportunity to try out for myself one of the more popular offerings in the company's Witness line, the Witness Elite Stock II. Offered in 9mm, .40 S&W, .38 Super, 10mm and .45 ACP, the all-steel pistol is designed to provide the maximum in performance at a reasonably minimal price point. The tuned pistol sports a DA/SA trigger system with an over-travel stop, cone barrel lock up, fully adjustable "Super Sight," extended ambidextrous safety, checkered frontstrap and backstrap, full-length dustcover, and textured walnut grips, to name just a few features.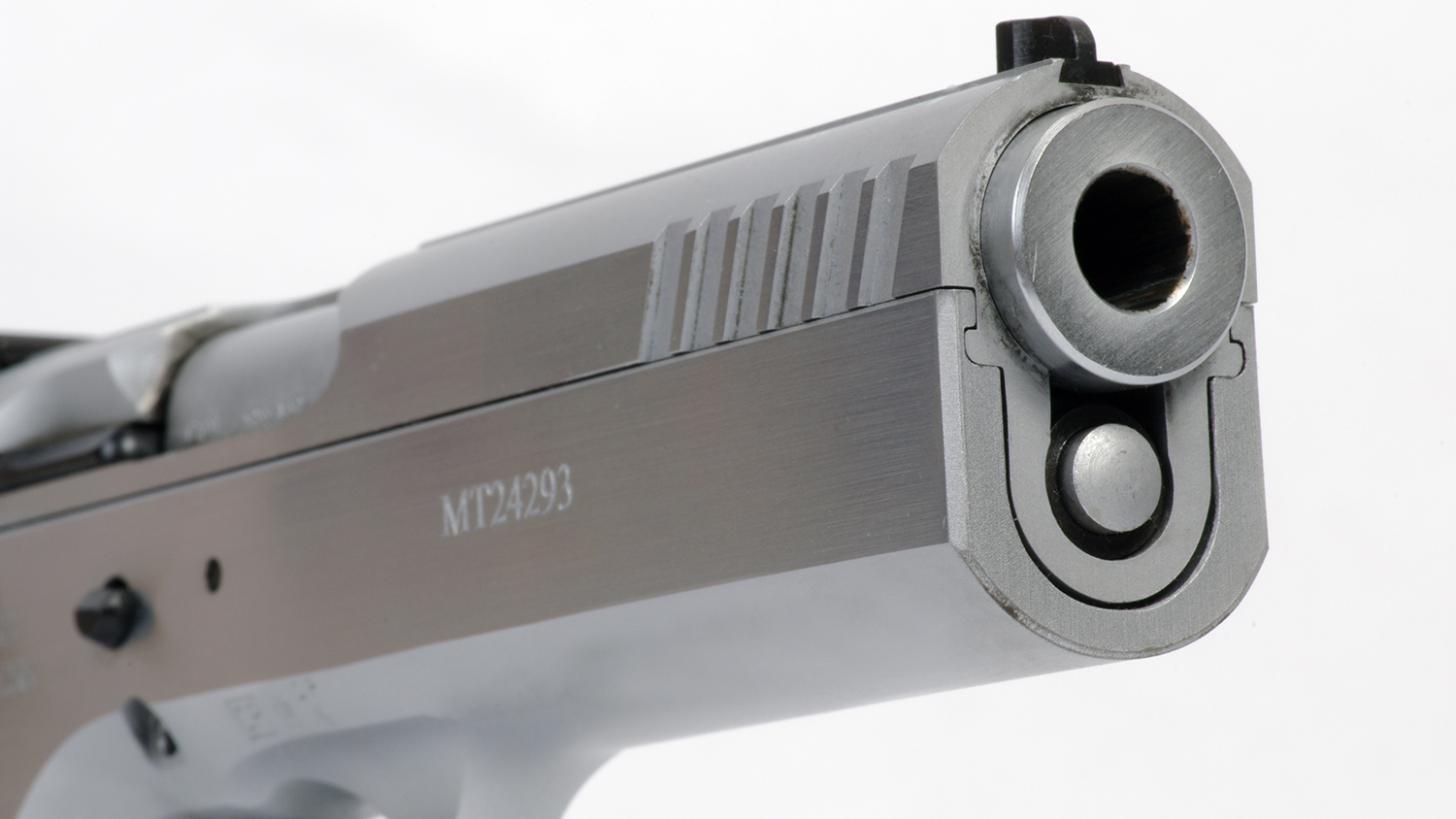 While I wanted to go hands on with the Elite Stock II myself, I also wanted to speak with some competitive shooters who use EAA pistols. I was able to touch base with JJ Racaza, a Department of Homeland Security agent and renowned competitive shooter. "I am currently using the Tanfoglio Gold Custom Xtreme and the Stock II Xtreme," he explained to me. "When I decided to shoot production, my search for a gun that would give me the best chance at competing at the highest level took me to the Stock II Xtreme."

I then asked him if he had any additional work done to the Stock II Xtreme. "There is no modification I personally did. I compete with my Stock II Xtreme the way it came from the factory. I am afraid to send it out to anyone; to try to modify them even further than factory standards and risking failures or malfunctions during the day of competition is not worth it. The gun itself is way more than what most shooters' capabilities levels are."

I also had the opportunity to speak with Logan Fitzpatrick, a 15-year-old competitive shooter that competes in USPSA as well as 3-Gun. I asked him what EAA pistol he uses, and he told me he runs an Elite Stock II. "Early on in my shooting career I had the opportunity to shoot many different pistols. When I shot an EAA Tanfoglio, I was able to shoot it faster and more accurately than anything else," he told me. "It enables me to compete at the highest level," he continued.

When I asked him if he would recommend EAA's race guns to other shooters, he gave me an enthusiastic affirmative on it. "The Stock II and the Elite Limited Pro are great for the production division in USPSA, and the Elite Limited is great for Limited Division. And, they are just 'purdy'!"

Hands On
The test sample 9mm Elite Stock II I received came in a finely appointed foam-lined hard case with a combination lock system. It was packed in with a cleaning kit, spare 17-round magazine and gun lock. This classy presentation matched the theme of affordable precision that EAA and Tanfoglio go for with the Elite series pistols.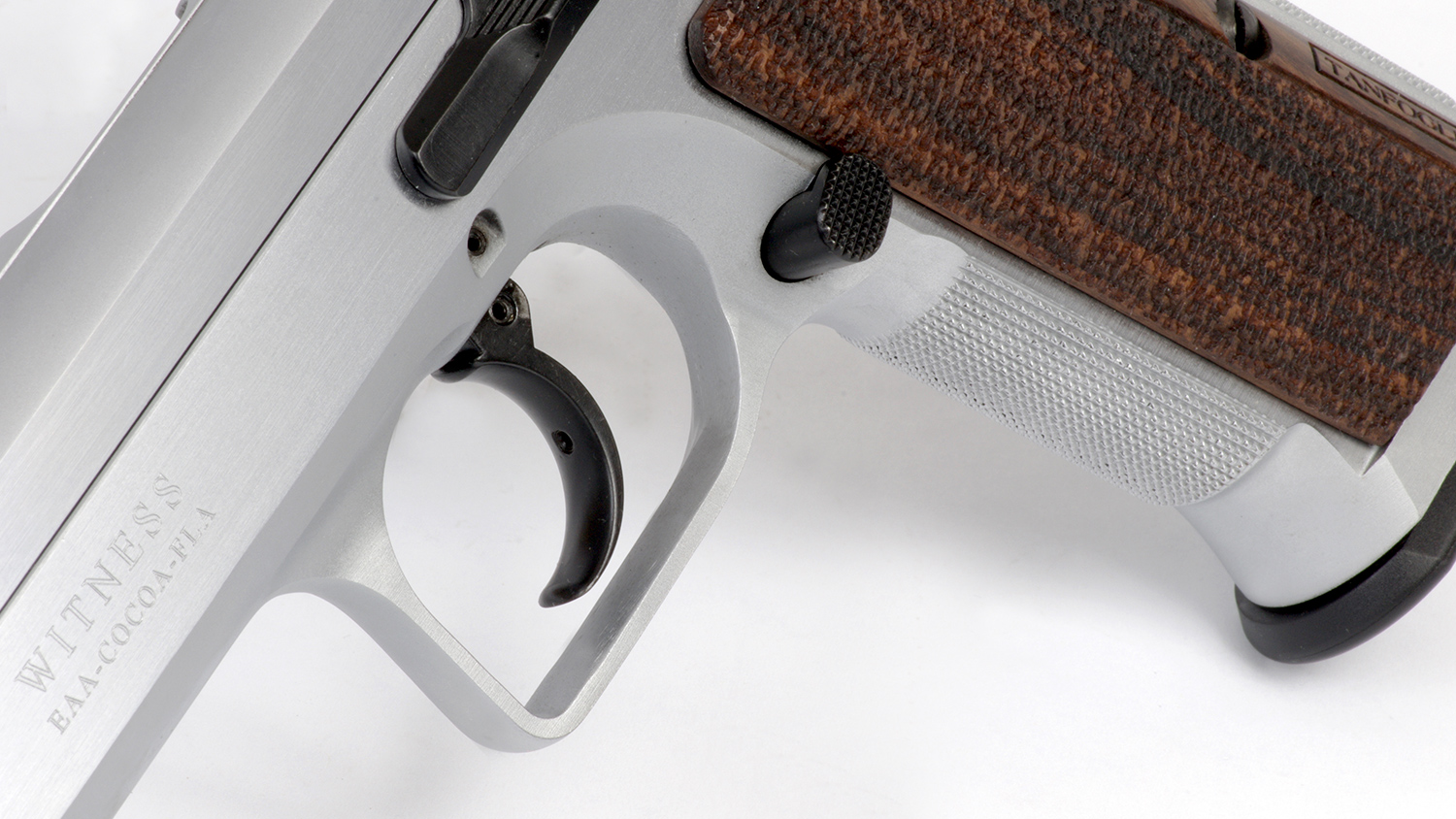 I took the pistol out to the range with a selection of Black Hills, HPR and SIG Sauer ammunition and set up on a pistol rest at 25 yards to put the pistol through its paces. The pistol showed a distinct preference for the Black Hills 115-grain load, shooting a tight group of 0.76 inches at that distance. However, this is not to say that it did poorly with the other loads. In fact, it shot quite well with all three, printing another tight group of 1.23 inches with the SIG load, and 1.55 inches with the HPR ammunition. This gun can shoot; but frankly, I expected no less based on prior experiences with Witness pistols. The pistol did not have a single hiccup during the entire test, feeding the two jacketed hollow point loads and the one full metal jacket load without a hitch. Recoil was also pleasantly negligible due to the hefty 43-ounce weight of the pistol.

Close inspection of the pistol revealed a well-made and tightly fitted pistol. The single-action trigger broke cleanly at 5 pounds, and the double-action trigger broke at around 11.5 pounds. All the controls worked smoothly, and as a southpaw I really appreciated the extended, ambidextrous safety. An extended magazine release was easy to engage with the middle finger of my left hand, and the slide release was also easy to engage with my index finger (I have no doubt it will be even easier for all you wrong-handed righties out there).

The finish of the pistol is an attractive silver-colored hard chrome that is set off nicely by black controls and the walnut grips. A highly swept beavertail extension on the rear of the pistol's frame combines with the nicely executed front- and backstrap checkering to enhance the handling characteristics of the pistol, and the large, funneled magazine well made reloads a breeze.

Conclusion
The Witness Elite Stock II is an outstanding pistol, notwithstanding its surprisingly low price point. The fact it is this good and has an MSRP of just over $1,200 makes it quite impressive. You would spend a lot more buying a base gun and having a gunsmith get it up to the point this pistol is at right out of the box. It is accurate, comfortable to shoot and (I must agree with Logan on this) "purdy."

The only downside to the pistol for me is simply a quirk of the CZ 75-inspired design—namely a tiny slide height due to the fact the frame wraps around the slide rails, resulting in minuscule slide-cocking serrations at the front and rear of the slide. However, I think I can easily overlook that little fact for everything else this pistol gives. I think JJ and Logan are absolutely right; EAA's pistols are terrific. To learn more, visit eaacorp.com.