EAA has announced two new Tanfoglio competition pistols designed for USPSA Production division shooters. The new Witness Stock III Xtreme and Witness Stock II Xtreme double-action, semi-automatic pistols are both available in 9mm and .40 S&W. (The Witness Stock II Xtreme is pictured at the top of this article.)
Hand tuned by master gunsmiths at Tanfoglio's custom shop in Gardone Val Trompia, Italy, EAA helped develop these new Witness pistols with United States Practical Shooting Association (USPSA) Production rules in mind.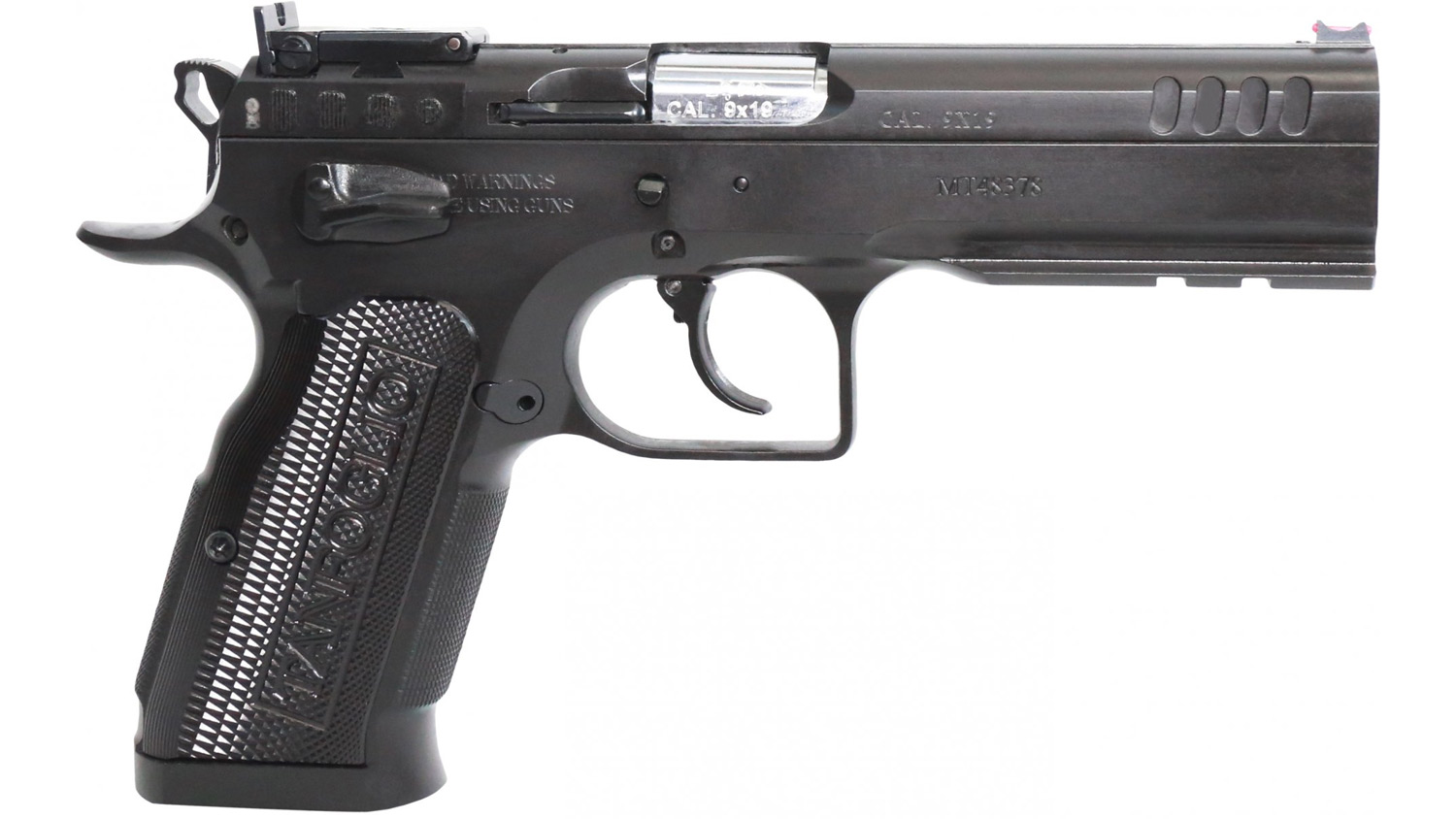 In addition to the straight 4.75-inch barrel sporting polygonal rifling (4.5-inch barrel for Witness Stock II Xtreme), the Witness Stock III Xtreme has features that action shooters want in a stock pistol. The safety is ambidextrous, and the dust cover has a Picatinny rail for accessories. As for the slide, it includes large serrations for easy handling. A fully-adjustable rear sight and fiber-optic front sight come standard. Finally, the two-toned ceramic coating will help avoid corrosion.
The Witness Stock III Xtreme pistol ships with a cleaning set, extra recoil spring, steel front sight and four extra magazines with Xtreme aluminum base pads. Both the Stock III and Stock II pistols also ship with a tuned trigger job from the factory in Italy.
MSRP for the Witness Stock III Xtreme is $2,296, and for the Stock II Xtreme the price jumps a tad to $2,345. Learn more at www.eaacorp.com.
---
See more:
EAA Expands Tanfoglio Polymer Pistol Lineup