At SHOT Show 2019, we visited the good folks at Browning where they gave us a look at one of their top trap guns, the Citori 725 Trap Max 
($5,859.99, Browning.com).
This sleek, highly-adjustable shotgun is perfect for trapshooters looking for a new gun that will help them consistently shatter clay birds.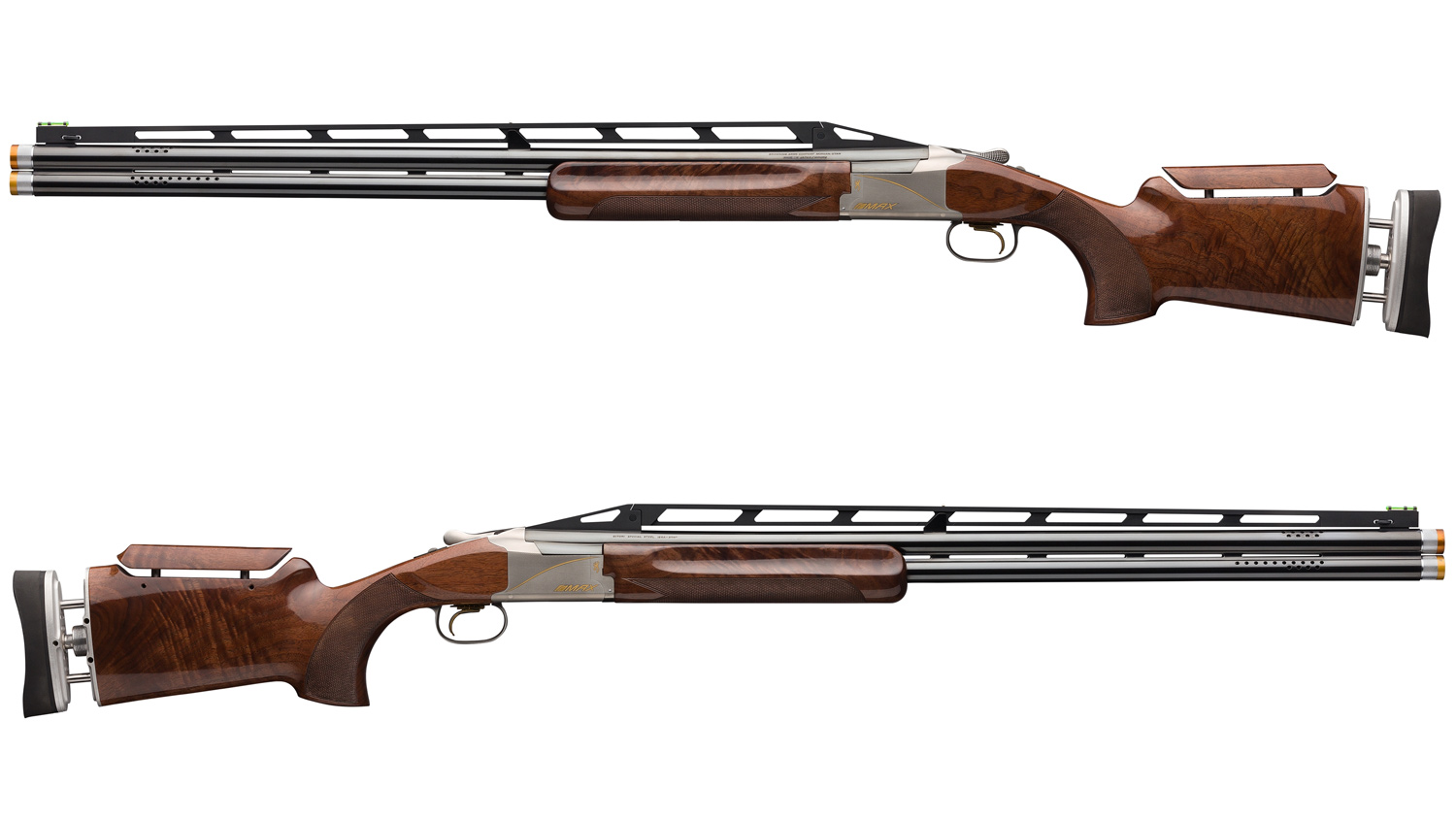 Two barrel lengths are available, 30- and 32-inches, both versions are polished blue steel sporting 
2¾-inch chrome-plated chambers. Weight is a robust 9 pounds for the 30-inch barrel, and it increases a smidge to 9 pounds, 2 ounces for the 32-inch option. Overall length is 47¾ inches, which as to be expected jumps to 49¾ inches for the 32-inch barrel.

Like all Citori 725 shotguns, this over/under features a transversely-mounted, tapered locking bolt and hinge pin that is designed to wear in, not out. Put simply, the more you use this gun, the more the Citori action improves.


The Citori 725 Trap Max is feature-rich, to say the least. The adjustable rib allows for wide point of impact adjustment, ranging from 50/50 to 90/10. The included HiViz pro comp sight and ivory-colored mid-bead, which combined with the Graco adjustable Monte Carlo Comb for dialing in bead alignment makes this an ideal trap gun.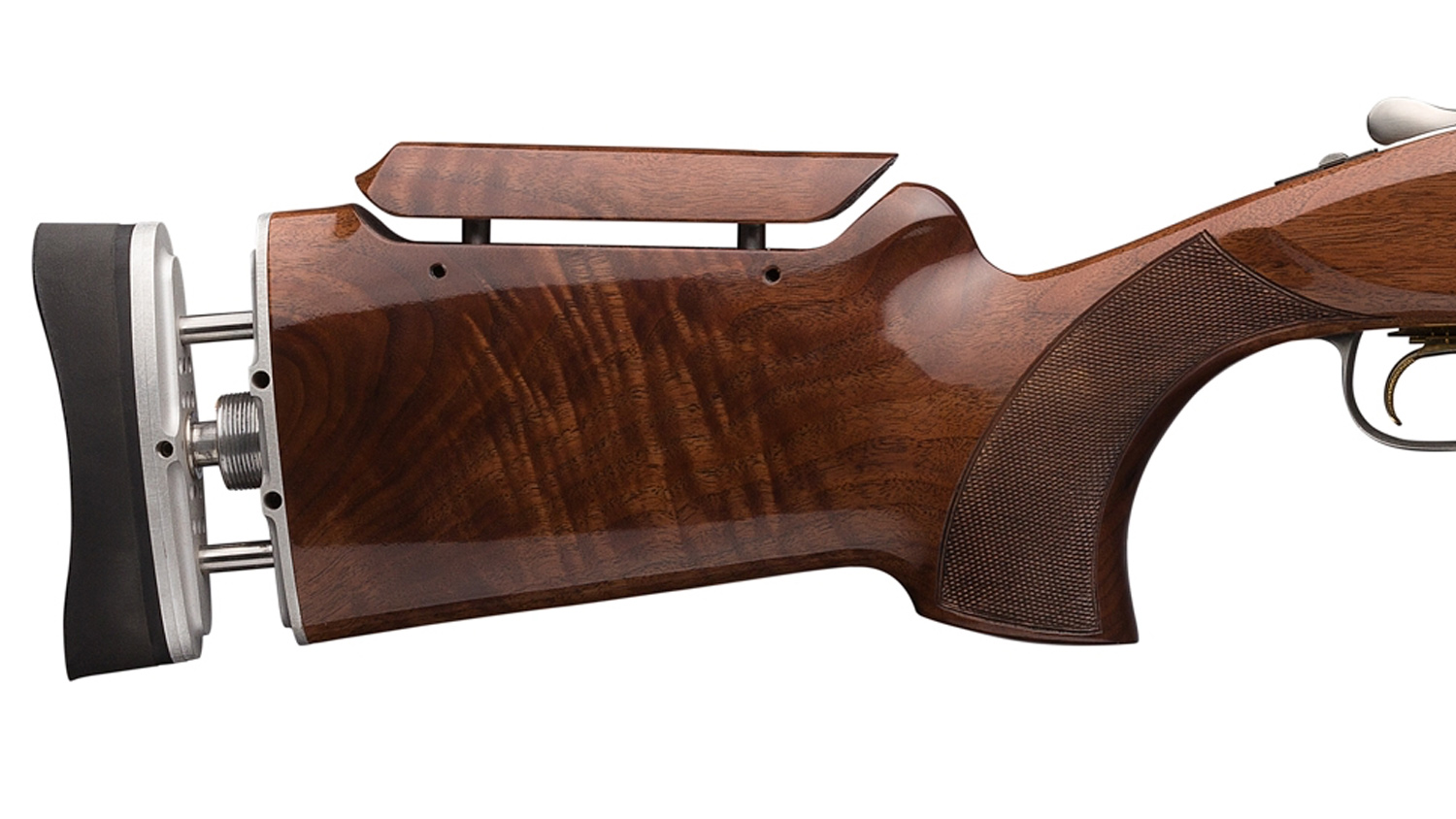 The GraCoil recoil reduction system is adjustable to increase comfort, with the length of pull adjustable. Also helping to mitigate recoil is the Pachmayr Decelerator XLT recoil pad. The butt pad plate can also be customized for angle and location. 

Visually appealing is an understatement when describing the 725 Trap Max's stock. A more appropriate term is awe-inspiringly beautiful. The Grade V/VI black walnut stock has a gorgeous oil gloss finish. Checkering is cut 20 LPI. The forearm is semi-beavertail type, with finger grooves, close radius grip and palm swell.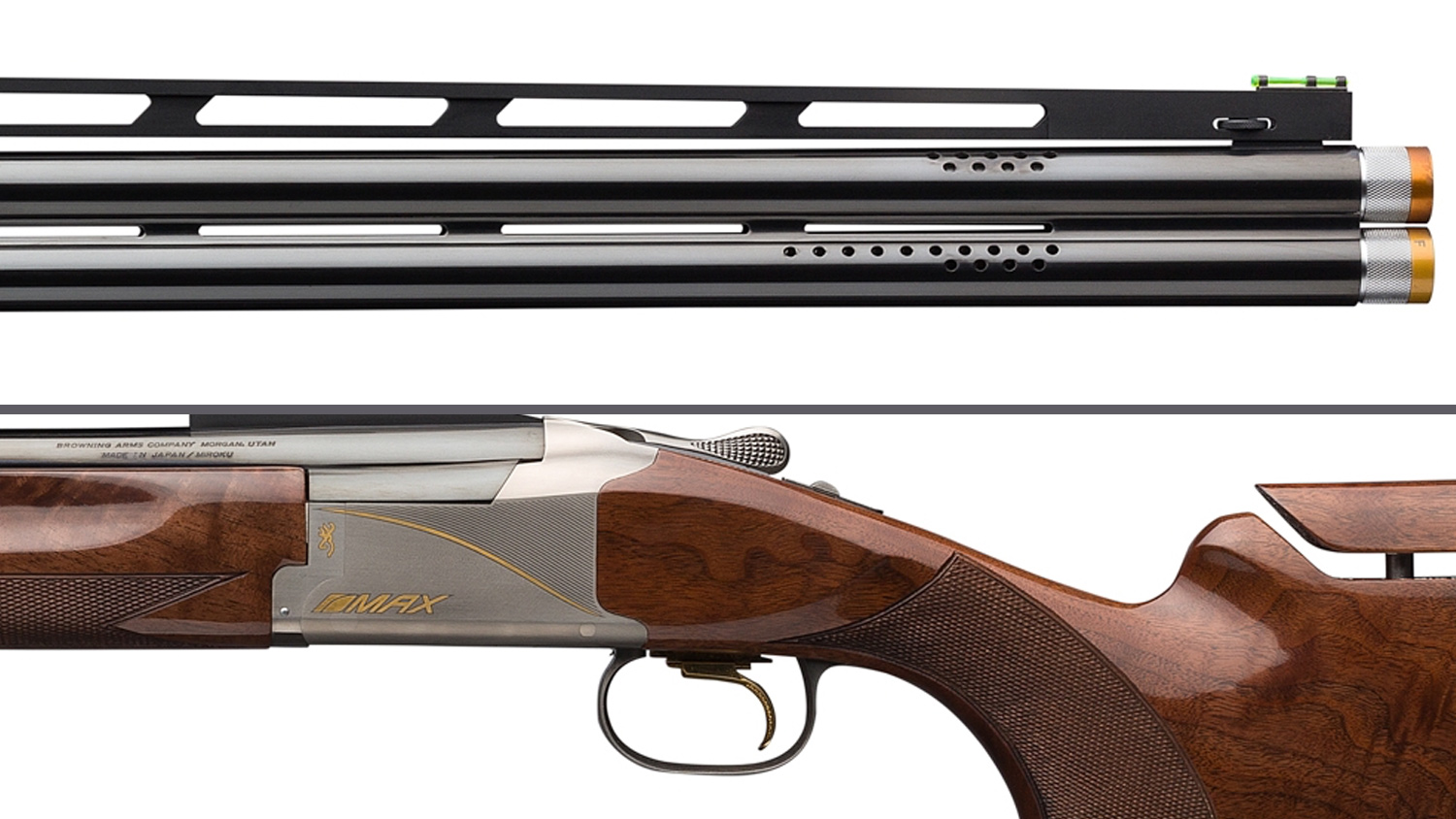 All Citori 725 target shotguns come equipped with what Browning has termed the Triple Trigger System, which fine tunes the length of pull from finger-to-trigger. The trigger is gold-plated, with the Browning buck mark in gold on the trigger guard, signifying the high quality of this firearm.

Last but not least, the Citori 725 Trap Max utilizes the Invector-DS choke system. Five Midas Grade choke tubes are included along with a choke wrench. Two improved modified chokes are part of the kit, along with full, light full and modified ones.

Be on the lookout for a full review of the Browning Citori 725 Trap Max in a future issue of the digital magazine.

---
Read our review of the Browning Citori CXS.