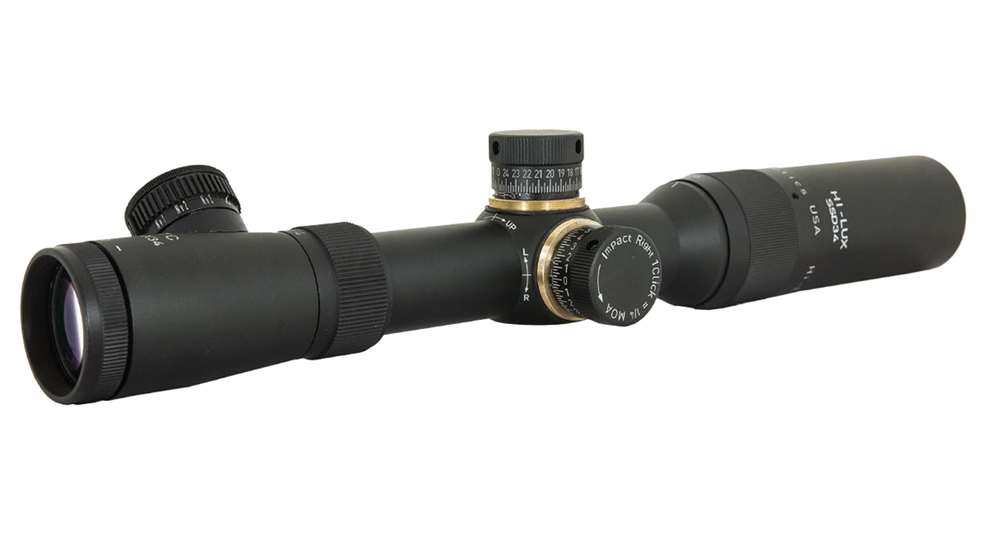 The Torrance, CA-based company Hi-Lux has released the XTC 1-4x34 mm rifle scope―which was specifically designed for High Power Rifle Across the Course competition.

Featuring a large 34 mm objective lens for optimal light gathering, the XTC 1-4x34 mm has front objective parallax adjustment from 15 yards to infinity. Since Across the Course matches are set at fixed distances of 200, 300 and 600 yards, the adjustable parallax is helpful in minimizing the parallax error. These distances have their own clearly indicated parallax settings.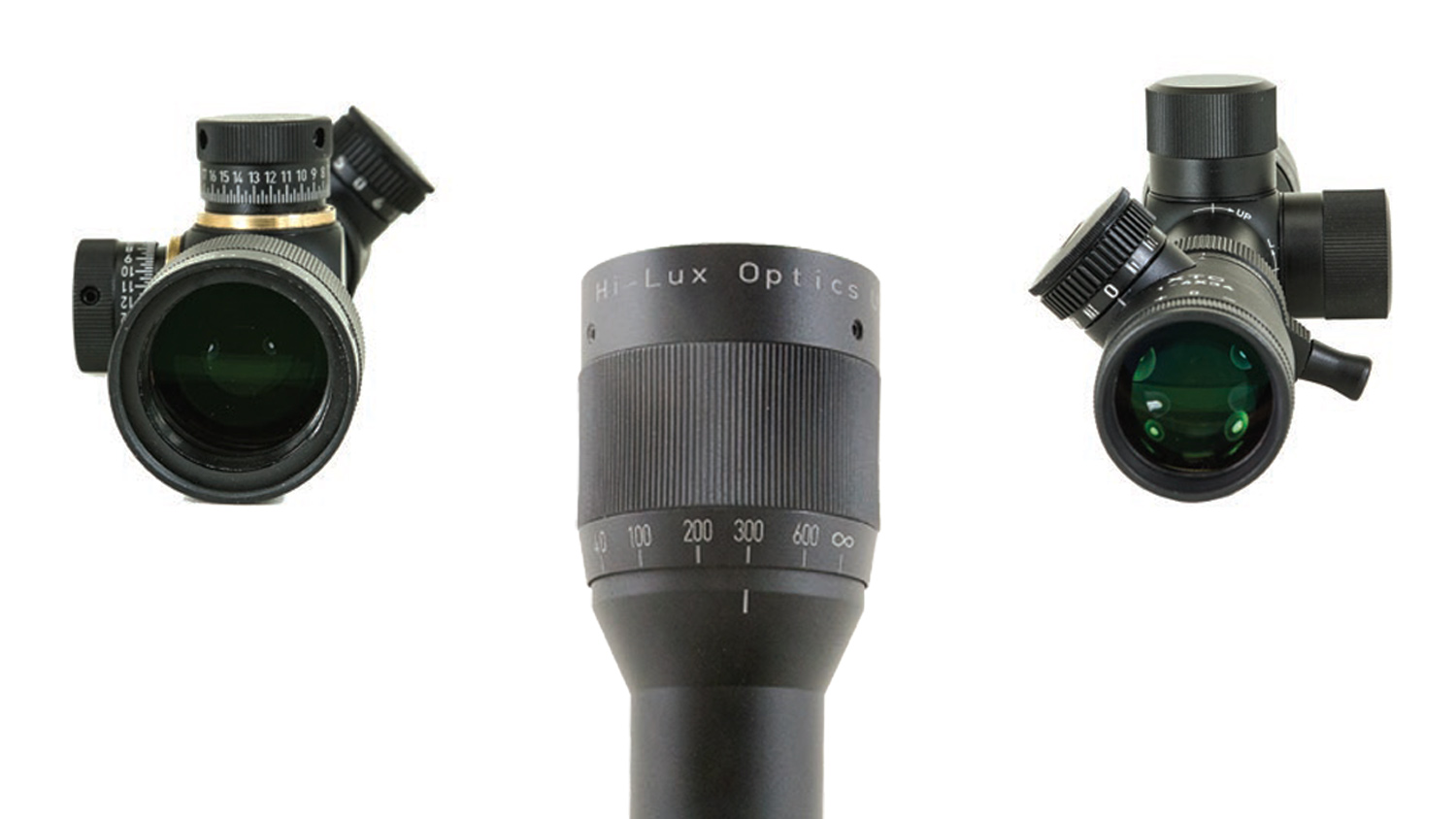 All of the high definition exterior glass is multicoated using DiamondTUFF14, which provides a certain amount of scratch-resistance. Each lens will allow at least 99.5 percent visible light transmission. Fog-proofing is delivered by nitrogen purging the scope.

Additionally, crisp ¼ MOA click elevation and windage turrets allow for precise adjustment. The illuminated MOA cross reticle (5 MOA x 5 MOA) is in the second focal plane and is true at 4x magnification.

Shockproof, waterproof construction give the scope the ruggedness necessary to withstand rifle recoil, as well as to prevent moisture, dirt and debris from penetrating the scope. The soft-luster blue black finish will help prevent any scratching of the tube exterior.

MSRP: $475. Included in the box are the scope, sunshade, magnification throw lever and lens flip covers. Hi-Lux has a lifetime warranty against material and manufacturing defects.