HM Defense recently announced the all-new HMB Bolt, an enhanced durability bolt for AR-style rifles. Under extensive use a standard bolt can fail at the cam pin hole location. Accordingly, the HMB Bolt corrects what HM Defense calls "a natural weak point in existing mil-spec M16, AR-10 and AR-15 bolts where the cam pin hole passes through the bolt." Even better, the company is offering the new product at a special introductory price of $69, a savings of $16 over MSRP.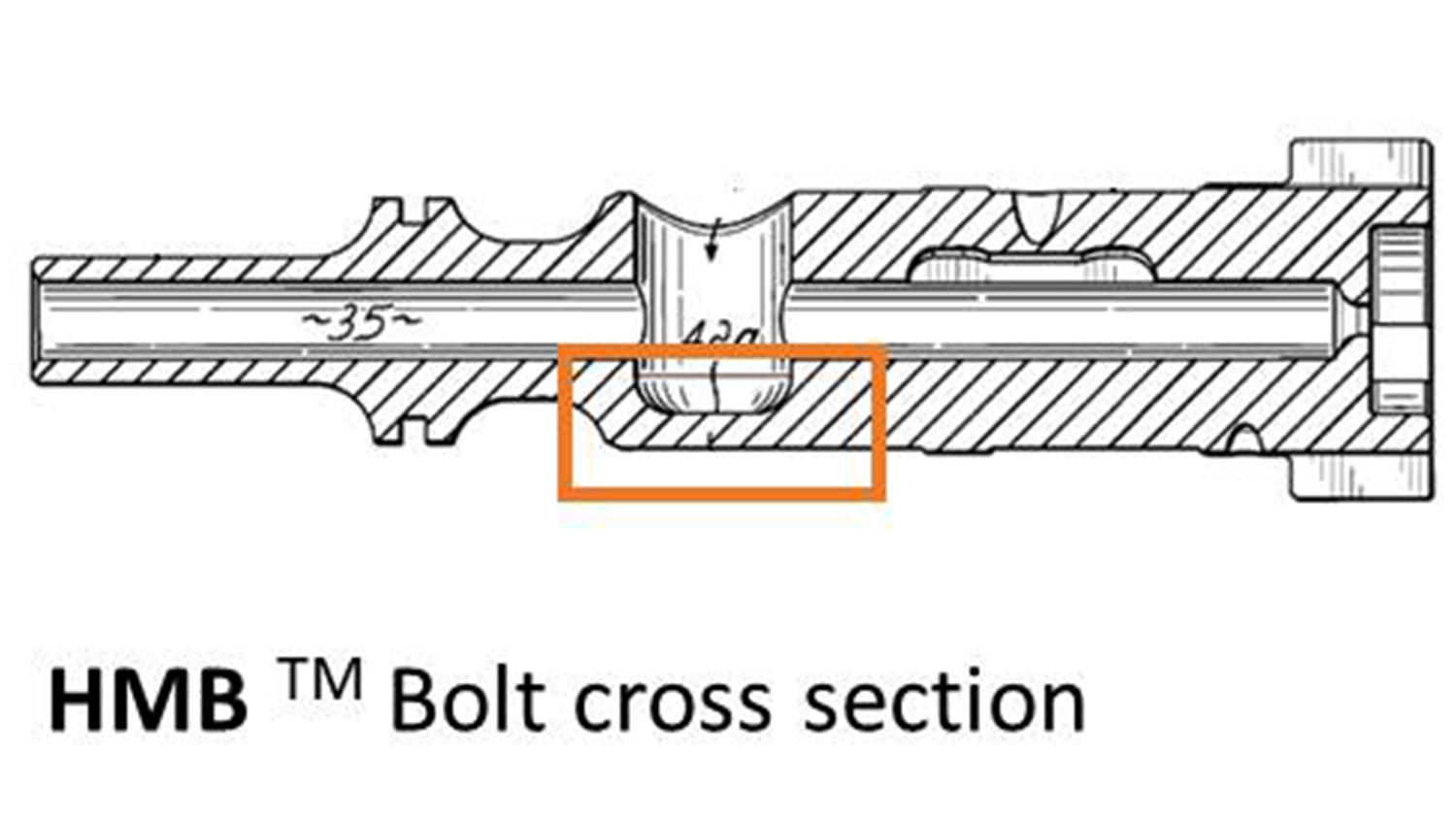 The HMB Bolt eliminates the pass-through cam pin hole and replaces it with a cam pin socket and tapered cam pin design. This new patent-pending design removes the natural weak point of mil-spec bolts by greatly increasing the amount of metal (and strength) at the cam pin location. According to the company, this will result in "no more broken bolts." The new bolt is built from 9310 steel, has a 4340-hardened steel cam pin, and a nitride black finish.

"The HMB Bolt design provides a substantial improvement in long-term durability over the existing mil-spec bolt," said Clay Barker, general manager at HM Defense. "Every M16 and AR rifle can benefit from our new HMB Bolt design."

Additionally, the HMB Bolt reduces contact between cam pin and firing pin, enabling the smoother operation of firing pin, bolt lugs and aft gas rings. The new cam pin socket will also retain lubrication for extended periods.

The HMB Bolt is 100 percent compatible with mil-spec M16 and AR-15 bolt carrier groups. It can be installed as a drop-in bolt replacement for AR-style rifles, and will be standard on all HM Defense HM15 rifles. It will also be available for purchase as an HM Defense bolt replacement kit or in a complete HMB Bolt Carrier Group.