JP Enterprises new Variable Mass Operating System (VMOS) bolt carrier enables rifles to be easily tuned for a wider range of applications, such as suppressed rifles or exotic calibers.
"There's no such thing as 'one size fits all' in AR operating systems," states JP founder John Paul. "Tuning your rifle is the only way to realize its potential and provide the performance you want. That's why we pioneered the adjustable gas block concept more than two decades ago. Tuning can be the difference between reliable function and reliable frustration."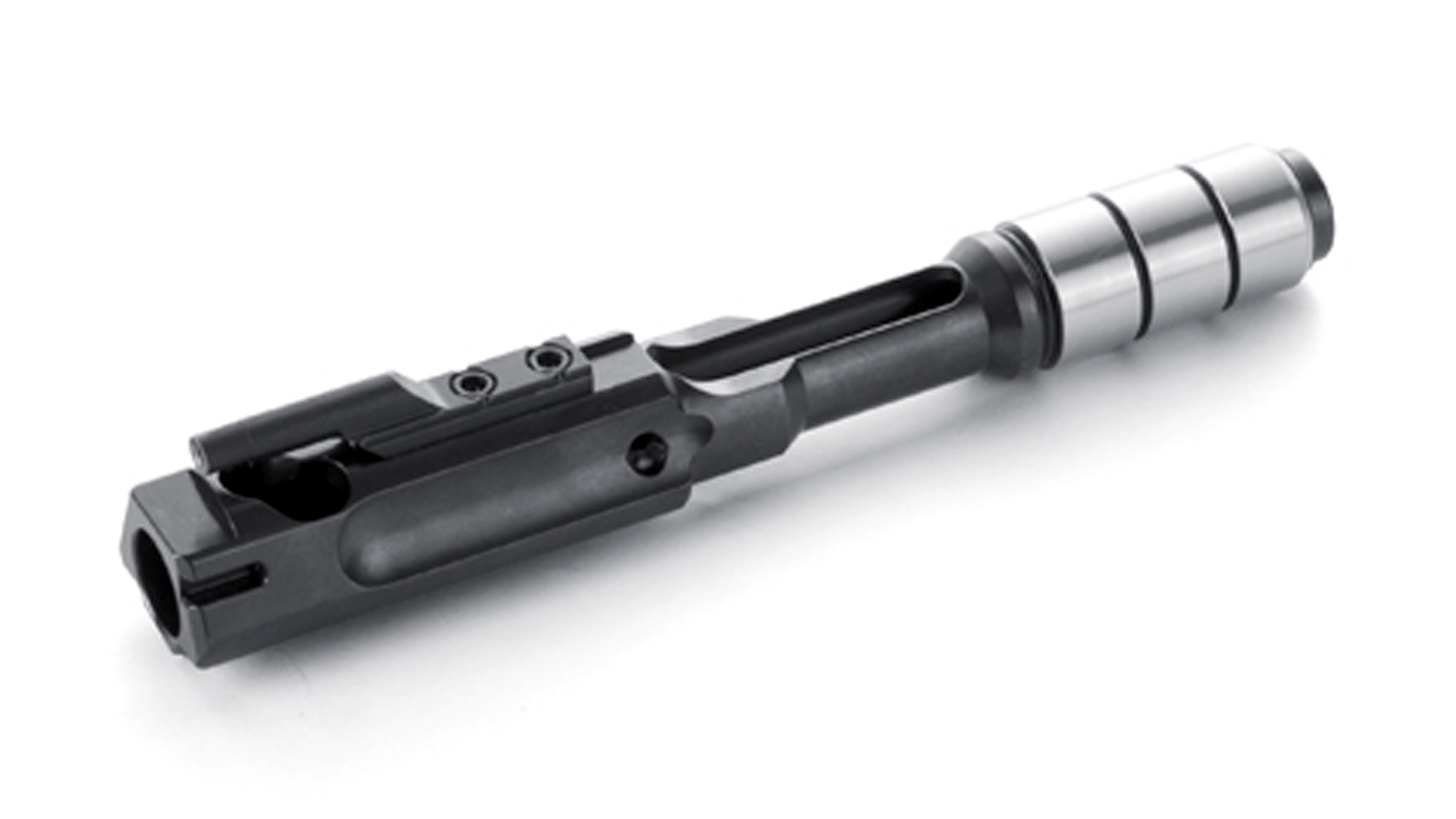 Like JP's other carriers, the VMOS models increase bearing surface. The cocking pad is longer, and exterior bearing surfaces are polished before the carrier undergoes a multi-vendor QPQ (Quench-Polish-Quench) process.
The VMOS is available now for large-frame (.308) AR-type rifles starting at $319.95. This standard version of the large-frame VMOS carrier includes three steel weights. Two weights can be exchanged for heavier tungsten ones. JP plans to release a small frame (.223) version early next year.