Kahles is Austria's oldest optics manufacturer that is still in existence and is the sister company of Swarovski Optics. Noticing the demand for rugged, long range riflescopes, the company's new K525i is a worthy contender for best new long range scope in 2018. The Kahles K525i 5-25x56mm (MSRP: $3,666 across the board for the 10 different models) is a first focal plane scope with an illuminated reticle, 34mm tube and boasts features that has ambitious precision long range world shooters buzzing.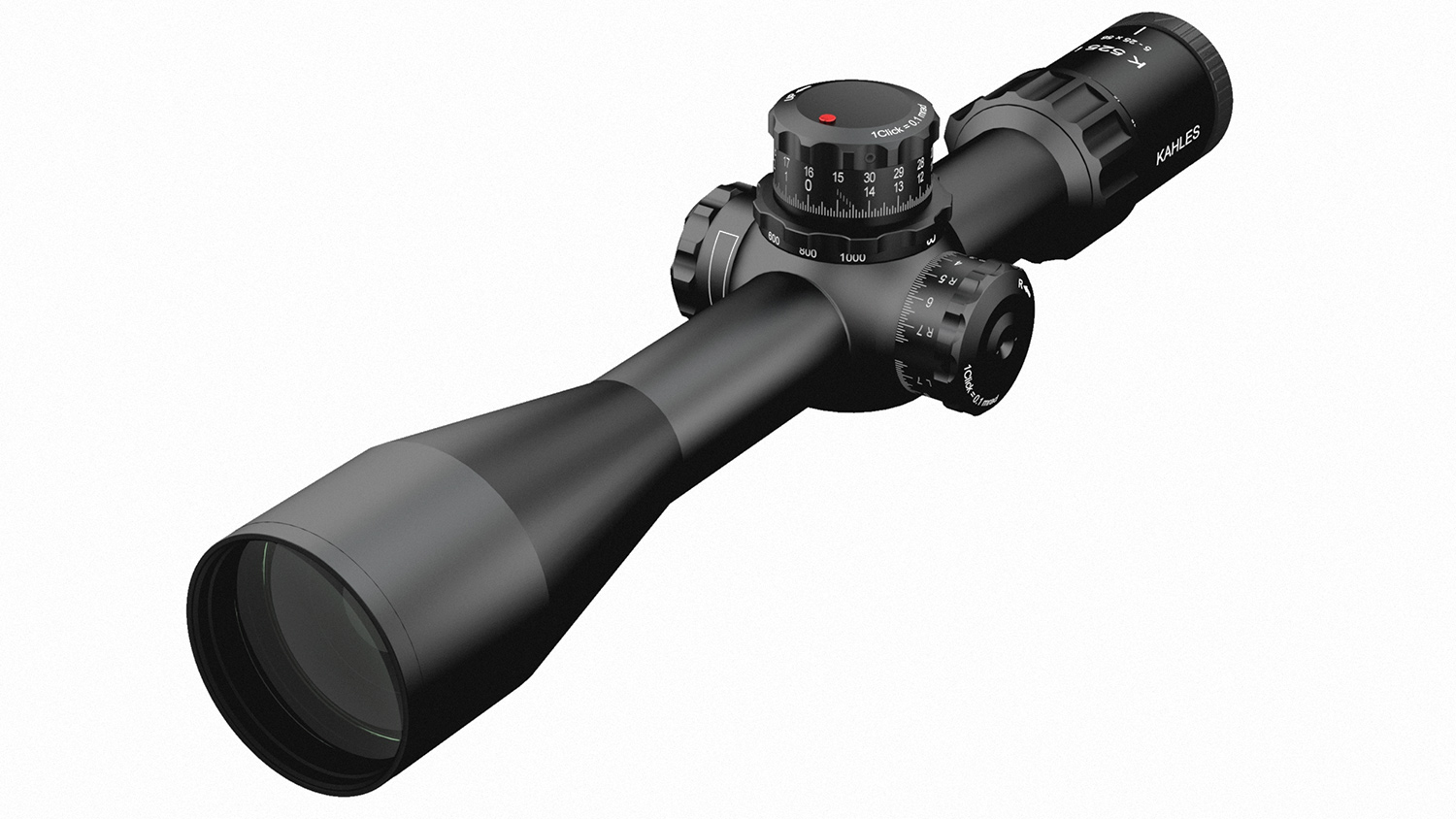 Recently at a media event hosted by Kahles at FTW Ranch in Barksdale, TX, I had the opportunity to try out the new scope for myself. Also in attendance were folks from H-S Precision Rifles, Prime Ammunition, Talley Rings, and also a few precision competitive rifle shooters. The new scope proves worthy to be the flagship precision long range model for a distinguished European optics company.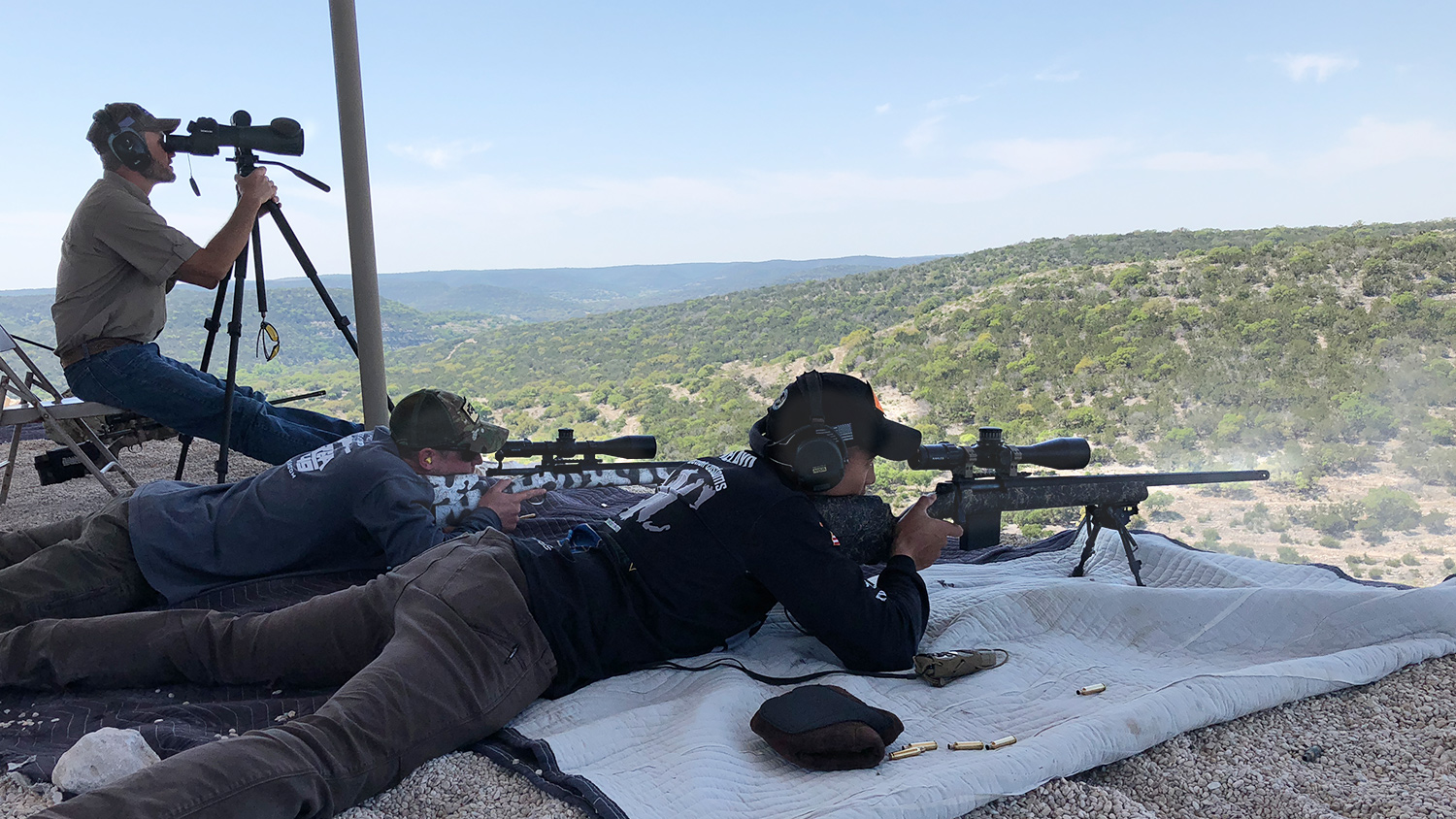 A Kahles design hallmark, the parallax wheel is integrated into the elevation turret, similar to the K624i. This makes it easy to keep in position when shooting, because either hand can be used to adjust the parallax. Precision long range competitive shooters will appreciate this, because it allows them to acquire their targets rapidly at the different distances they often encounter at PRS and NRL matches. The parallax is adjustable from 22 yards to infinity.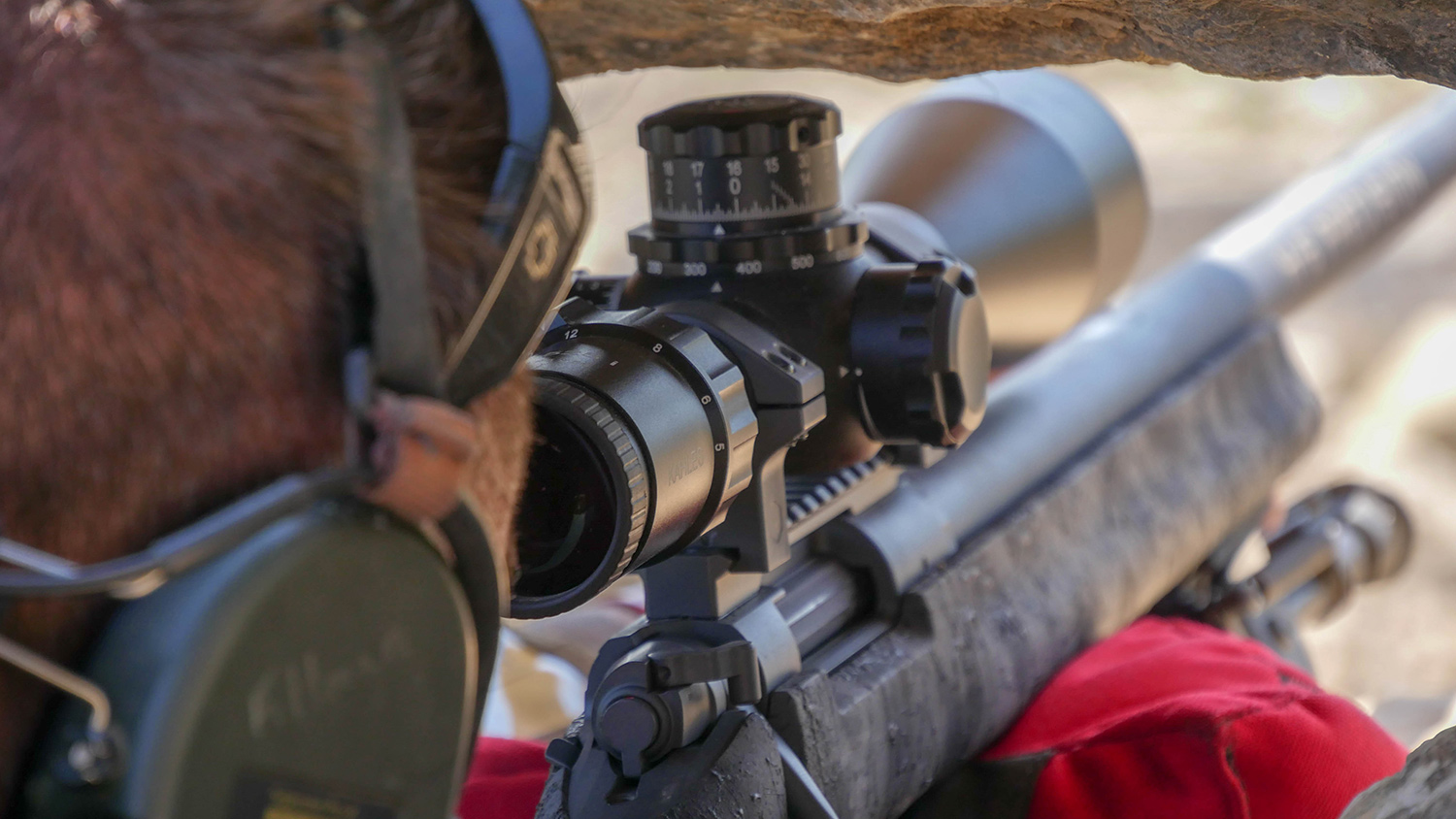 The turret mechanism is extremely crisp, with 0.1 MRAD or ¼ MOA click adjustments. There's an Allen key for zeroing the turrets is housed in the cap of the illumination unit.

Another really nice feature is the twist guard windage system that incorporates a freely rotating end cover. This is an innovative solution to accidentally moving the windage turret which also gives shooters a quick way to handle windage without locking or unlocking the turret. The windage turrets are available on either the right or left sides of the scope.

Four different reticles are available: SKMR3, SKMR, MSR2 or MOAK. Eye relief is about 3¾-inches. The total length is 14.8-inches and it weighs in at 34.2-ounces.

The Kahles K525i will be available for purchase this August. There will be an in-depth review of the new K525i, along with the K318i in an upcoming issue of Shooting Sports USA.