PROOF Research has introduced their new Switch rifle, aptly named because it's easily user-modified to accommodate a wide range of calibers. PROOF describes it as "the ultimate combination of performance and versatility." With an asking price of $3,999―the Switch is also the most affordable rifle in the PROOF lineup.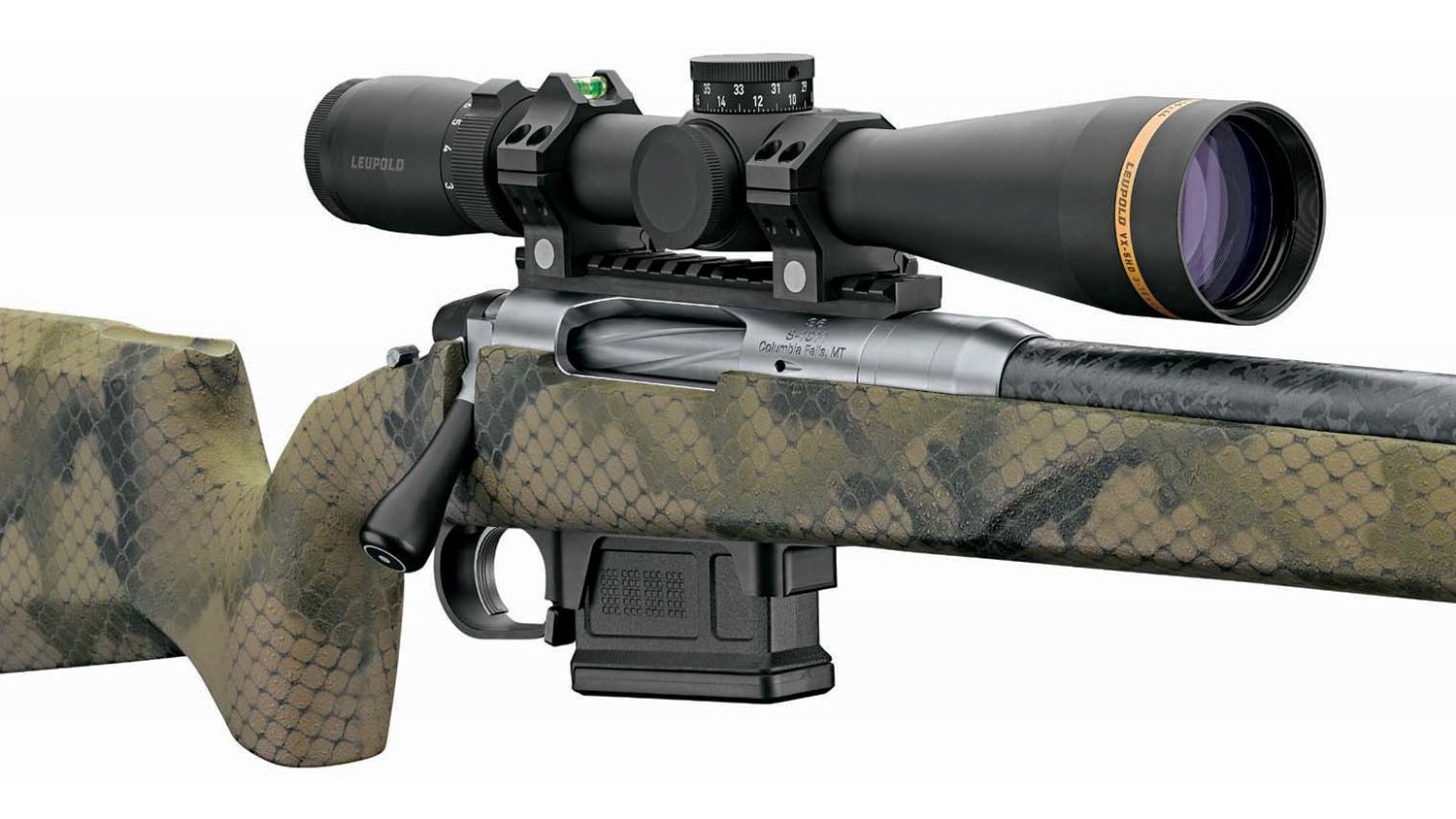 The Switch comes standard with a free-floating, cut-rifled PROOF carbon fiber barrel in one of five calibers: .223 Rem., 6mm and 6.5mm Creedmoor, .260 Rem., or .308 Win. The rifle's Savage-style barrel nut allows it to be converted to just about any short-action caliber. Shooters only need to replace the barrel and the bolt face—no need to replace the entire bolt, a part that can often be expensive. Additional calibers are offered at a discount to Switch purchasers. They come in both steel and carbon fiber flavors.

Additionally, the rifle also features a carbon fiber stock, adjustable TriggerTech trigger, 20 MOA Picatinny rail for optics, and a Bighorn Arms bolt with a floating bolt head that prevents misalignment to aid in accuracy. Aerospace composites used in the stock and barrel provide stiffness in a lightweight package.

"This truly is a one-rifle-does-it-all package," said Proof Research Marketing Manager Chris Polley. "From big-game hunting … to long range competitive shooting, the Switch can be reconfigured for virtually any situation or preference."

Like every PROOF rifle, the Switch is tested for accuracy and precision prior to shipping, and is guaranteed for ½ MOA or better accuracy. The Switch is available through multiple dealers, including Cabela's.