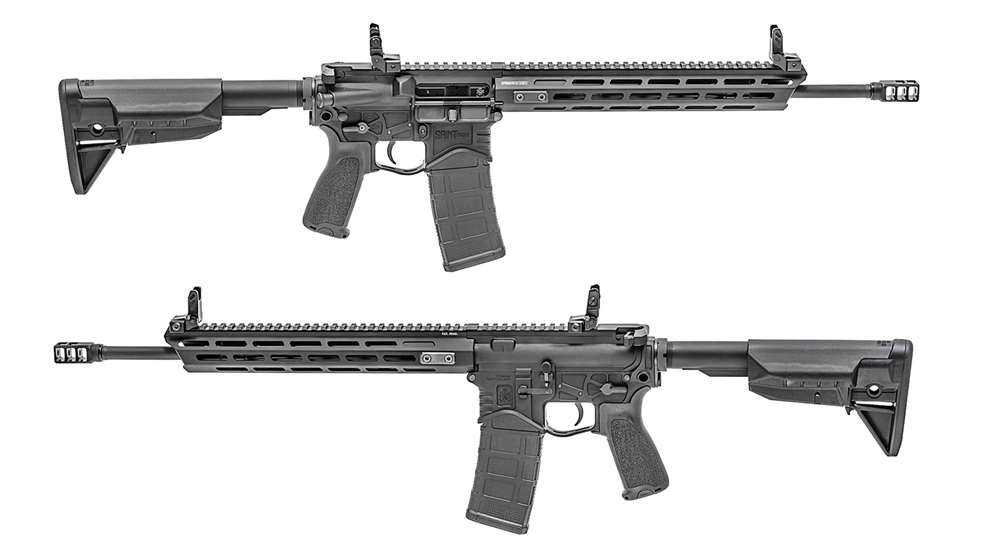 Springfield Armory says their newly-released Saint Edge AR-15 is the most advanced Saint yet.

The lower receiver is machined from aircraft grade 7075 T6 billet aluminum. It has the adjustable Accu-Tite tension system and two quick-detach mounting points. The flat-top upper receiver is optics-ready, with Type III hard-coat anodized 7075 T6 aluminum. The modular match trigger uses a short-reset single stage design.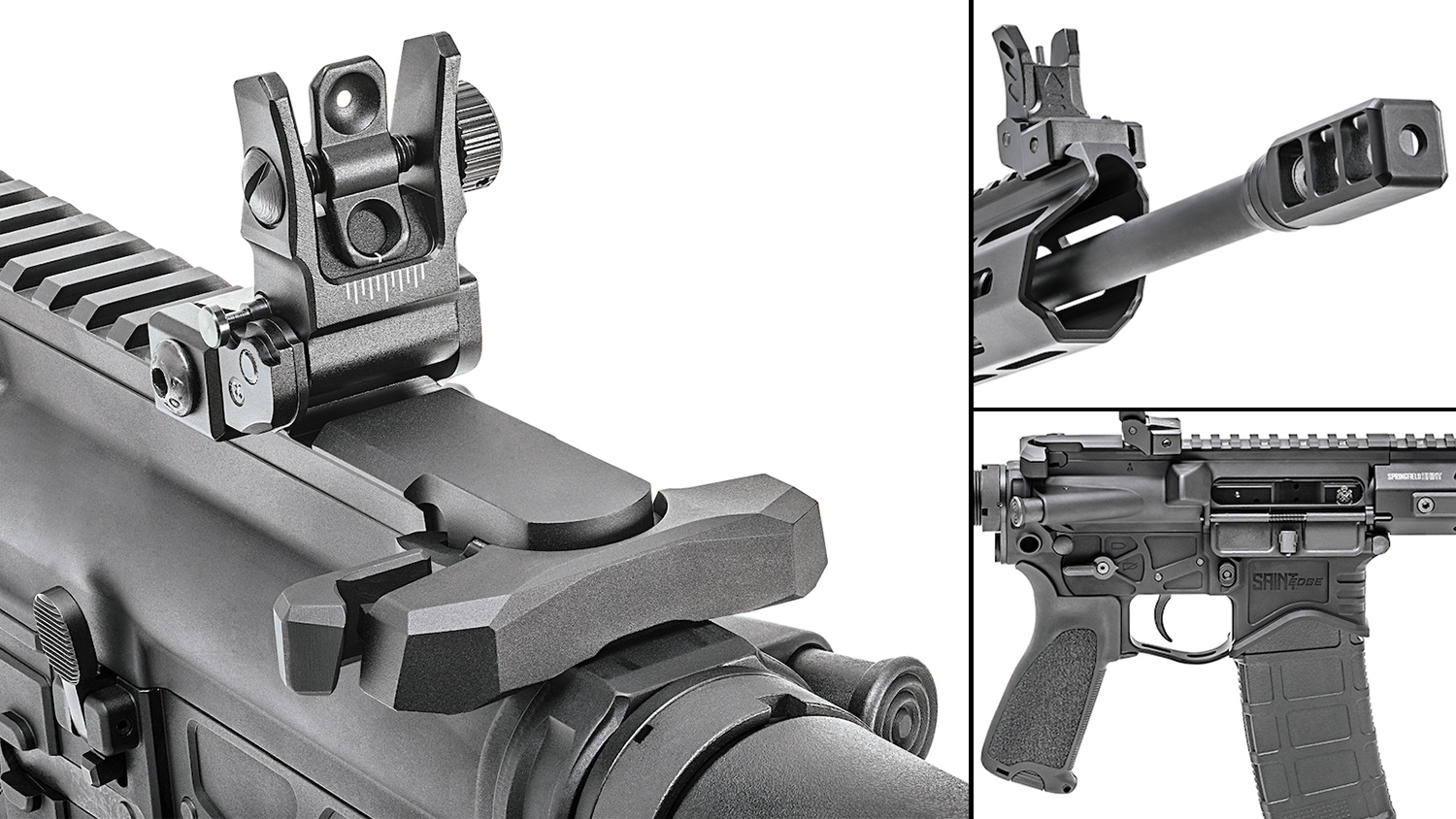 The rifle has a unique free-float aluminum handguard, with a slim, full-length profile. M-Lok compatible locking tabs allow for use of a wide range of accessories. There are several quick-detach swivel mounting points for a sling or other equipment. Under the handguard a mid-length, multi-mode adjustable gas block is pinned in place.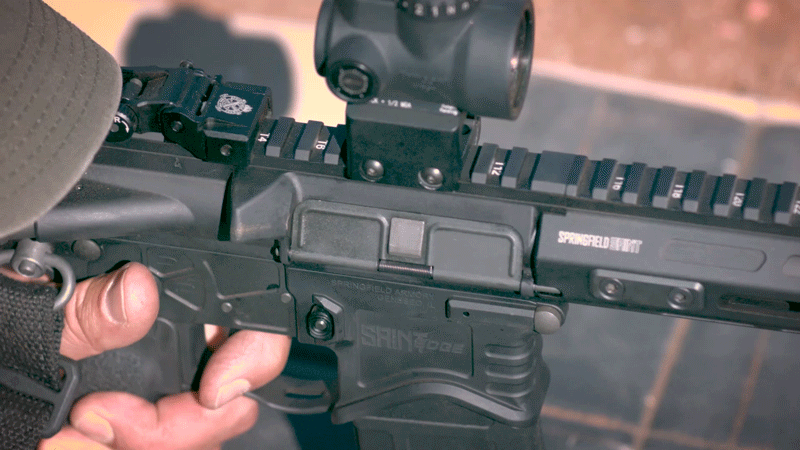 Weight is 6 lbs., 3 ozs. A 16-inch CMV barrel with 1:8 twist and SA-Lite muzzle brake help to keep the weight down. Extra large ports and increased surface area of the baffle plates create a efficient compensator for reduced recoil.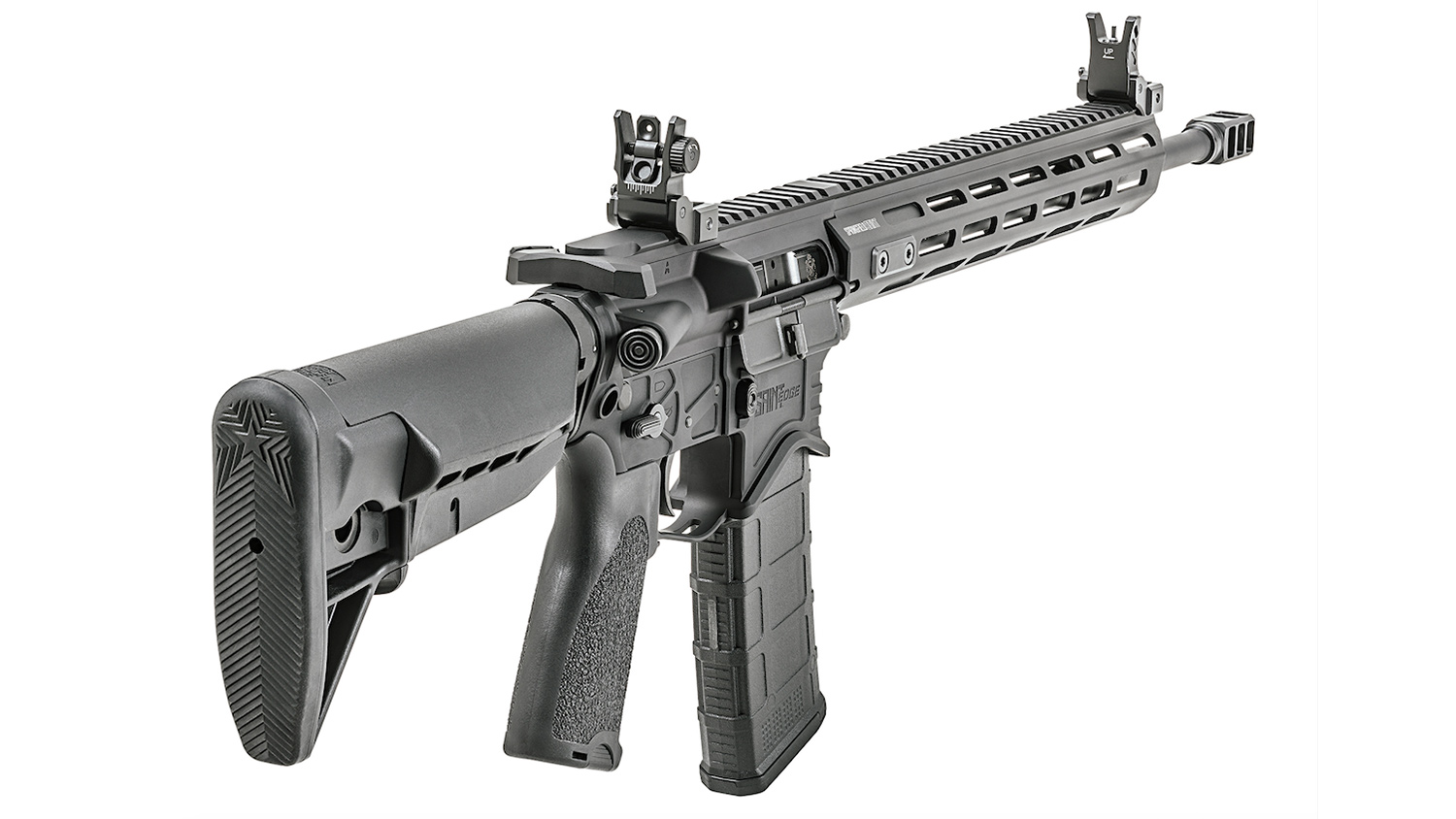 The new Saint Edge also includes a ½ MOA windage adjustable dual aperture rear sight, and ½ MOA elevation-adjustable front sight. They can fold down, or co-witness with optics.

New furniture should minimize movement from muzzle to butt. Upgrades include a textured Bravo Company Mod 3 pistol grip, six-position Bravo Mod 0 SopMod butt stock, and receiver extension.

MSRP for the Saint Edge AR-15 is $1,299.