Springfield Armory's new LevAR Ratcheting Charging Handle gives AR-15 users a 3:1 mechanical advantage over traditional charging handles. The company says "the LevAR installs in seconds and is compatible with any standard AR-15 upper receiver."
As we all know, a stuck cartridge in an AR-15 will render it useless. Instead of slamming the rifle against the ground to free stuck casings, the new LevAR ratcheting charging handle allows you to clear stuck cartridges easily.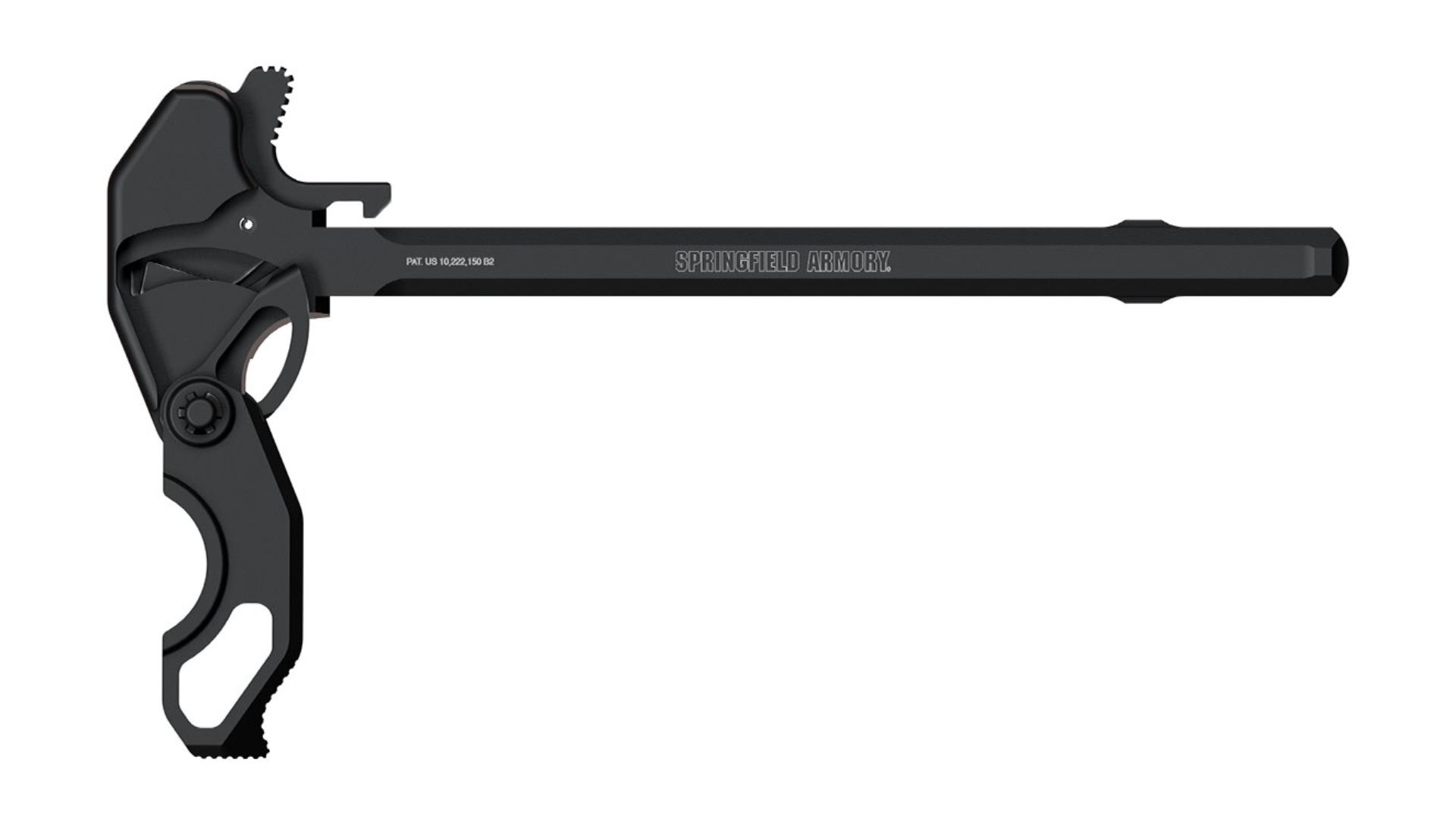 Operation is similar to normal charging handles, except with the LevAR, the user can deploy the ratcheting arm to gain mechanical advantage. A top button allows for rotating the ratcheting arm. Grasp the arm and pull rearward to eject the stuck case. When the arm is not deployed, the LevAR operates much like a standard charging handle.
MSRP is $99. Learn more at springfield-armory.com.
---
Read more:
New: MasterPiece Arms Brass Catcher