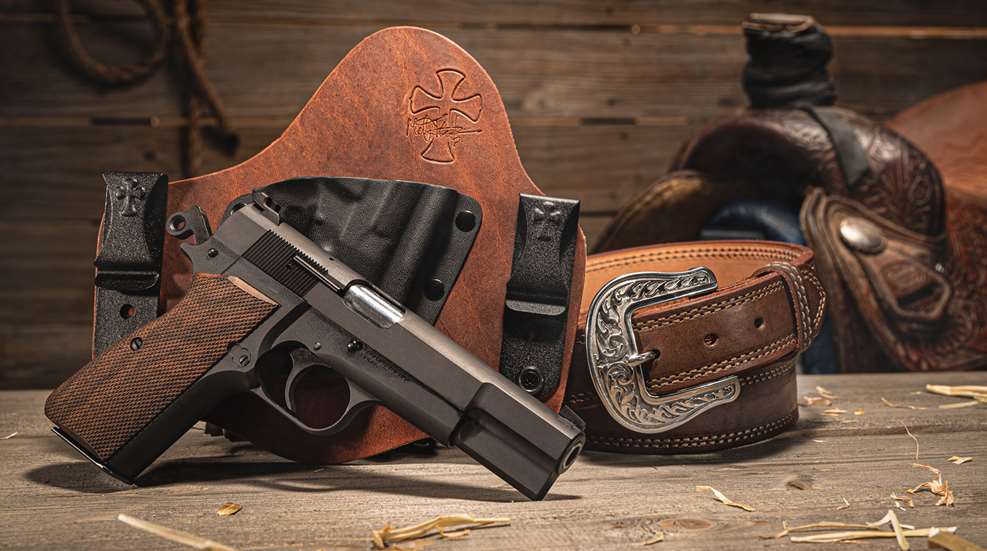 CrossBreed Holsters has released new holsters for the Springfield Armory SA-35 9 mm pistol.
For the new SA-35, there are multiple IWB and OWB holster systems, including the SuperTuck IWB, SnapSlide OWB, DropSlide OWB and mag carrier, SuperSlide OWB, Tuckable IWB mag carrier, Accomplice Mag Carrier and the IDPA- and USPSA-approved Accomplice Mag Carrier with QLS.
In addition to the on-body carry solutions listed above, CrossBreed's hook-and-loop style off-body pistol holsters and magazine carriers are available for the SA-35, such as the Bedside Backup, Pac Mat system and Ohai system.
With Springfield Armory bringing such a classic piece of American firearms history back into the spotlight in the SA-35, a holster from a solid name such as CrossBreed is the perfect complement for this pistol.
Prices for the new SA-35 9 mm pistol holsters range from $33.96 to $64.56. Learn more at crossbreedholsters.com.