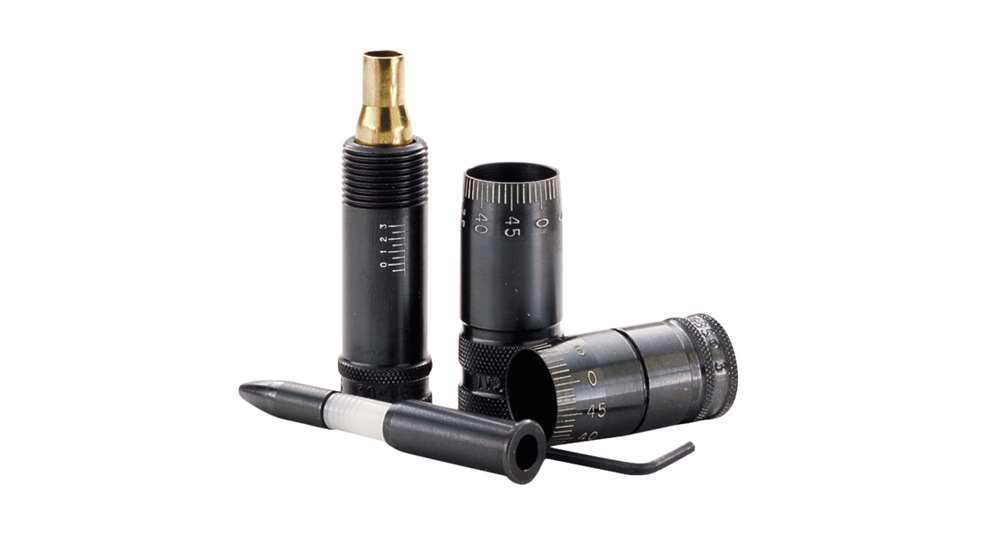 RCBS is adding to its Precision Mic and Chamber Gauge lineups with several new cartridge options.
The RCBS Precision Mic lineup expands to include 6 mm Creedmoor, 6 mm GT and 6.5 PRC, while the Chamber Gauges now have 6 mm Creedmoor, 6.5 mm Creedmoor, .243 Win., 30-06 Springfield, .300 Win. Mag. and .44 Mag. options.
The RCBS Precision Mic helps reloaders determine chamber headspace and bullet seating depth to within 0.001 inch. By measuring from the datum point on the case shoulder to the base, the precision mic gives reloaders spot-on Sporting Arms and Ammunition Manufacturers' Institute (SAAMI) tolerance readings.
The RCBS Chamber Gauge can measure minimum SAAMI specs, verify overall cartridge length and ensure rounds will safely chamber. Reloaders can drop a loaded round into the chamber gauge to see if it will fit their firearm.
MSRP is $74.95 for all RCBS Precision Mic models and $28.45 for most of the available RCBS Chamber Gauge sizes.
Visit RCBS.com for more information.
---
Read more:
First Steps: Precision Rifle Series Production Division