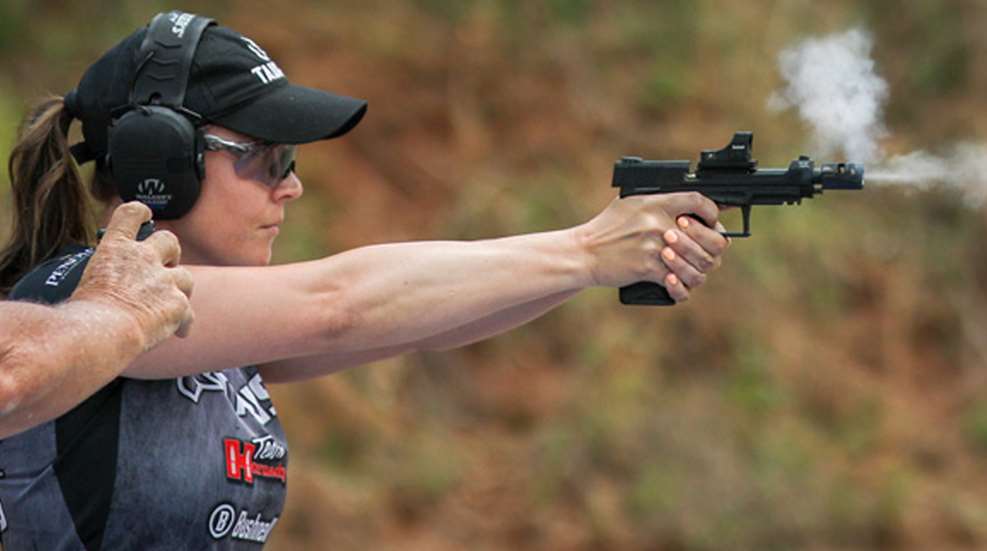 This year, I once again handled everything from registration, to stats to being the named match director for the World Speed Shooting Championships. This year also marks the seventh year I've worked the WSSC in some capacity for USPSA, and each year is always different. The 2022 WSSC proved to be one of the more challenging matches I've worked. Below is a summary of the competition from my point of view.
REGISTRATION
For the past two years I've sent emails to [email protected] reminding them of the date and time that registration was going to open for the match, which is typically the first weekend in December. This year, though, we delayed the match by a week so that we would have additional time to get super squad, sponsored shooters and staff personnel squadded. As many of you are aware, just as registration was about to open, we started getting the 502 server error code. The odd thing was it seemed like people on the West Coast were not getting it; most people getting the error seemed to be on the East Coast. I had hundreds of calls and texts about it—but what many didn't realize is I have zero ability to do anything about the PractiScore servers. By the time there were enough servers spun up to handle the load, registration filled up in approximately 12 minutes and competitors began to get waitlisted for the match.
I hate that it happened, and understand it's difficult to get into the match and even more difficult to get in and squad on the day and stage you like to start on. I think this match warrants a different mindset. Your first concern should be getting in and squadded. It doesn't matter if you register four Carry Optics entries. Once you're in and squadded you have months to align things as best you can based on where you were able to get squadded. Also, should you register and get waitlisted, you should add a comment saying what day you'd like to shoot. I know everyone wants to shoot on the weekend, but that's not going to happen. If you are flexible, I will do my best to get a spot for you. One last thing about being on the waitlist—if you are, please check your email and PractiScore daily. As I can, I approve waitlisted entries, so the sooner you pay and squad, the better you have an opportunity to shoot on a day you prefer.
502 COIN
They say when life gives you lemons to make lemonade. The registration nightmare was one huge lemon, that's for sure. My original plan was to order enough 502 error coins to give to each competitor, but due to a miscommunication, I only received 100 of them. I asked about having more made but was told it's a six-week lead time to have the coins made and shipped, which meant there was no way to get more coins before the match. When you register for a match, the PractiScore system assigns a number to your registration, so I exported registration to an Excel file and then used a random number generator to give me 100 random numbers within the range of one to the highest number assigned. Next, I looked up each of those 100 and highlighted the name in the spreadsheet. After that, I found there were numerous duplicates, so I had the random number generator give me a smaller set of numbers to use. Finally, I had 100 names to go with 100 coins. All the coins were passed out during the check-in process. If you were lucky enough to get one, congratulations—you're part of a very exclusive club.
STREAMING ISSUES
At the 2021 World Speed Shooting Championships, we were able to stream the match live. This year we were not able to. At first, we thought the problem may be a temporary one. The 2022 WSSC started the week after one of the two big races at the Talladega Super Speedway, and we had hoped that within a few days of the race being over that the bandwidth at the range would again return to normal speed. Unfortunately, that never happened. Despite working directly with Verizon support engineers, nothing could be done, and we had to make the tough decision to not stream the match. It appears this may be a long-term issue, so we may not be able to stream the 2023 match either, but rest assured if there's any possible way we can do it reliably, we will.
MEMBERSHIP MEETING
On Saturday after we had completed competition for the day, we met in the clubhouse for the membership meeting. Between competitors, USPSA staff and board members, about 50 people attended the meeting. This gave any member an opportunity to present a question and have it answered by one of the board or staff members present. This open forum allowed those who wanted to express an option or ask a question to do so. There were minutes taken from the meeting that summarize the question and answer session which can be found at the USPSA website.
NEW ATTENDANCE RECORD
If you were at the match, you are now a world record holder. Did you know that? We set a new world record for the largest Steel Challenge match, with 712 entries completing the match. I'll never see my name listed on one of the world record tables for stage times, but I'm proud to be able to say I was there when we had 712 entries complete the match. That's a huge accomplishment. So, thanks to you, the competitor, and the Range Officers working the stages for making it happen. I'm extremely proud of this accomplishment.
LOOKING AHEAD TO 2023
We are already looking ahead and working on things for 2023. One of the biggest enhancements will be pre-registration slots. While we are finalizing the details of the policy you will have an opportunity to earn a pre-registration code for the 2023 WSSC match based on your performance at the 2022 WSSC match or your own Area match. Once again, the 2023 match will be at the CMP Talladega Marksmanship Park. It's our last contracted year at the venue. It will be up to the new USPSA president to negotiate a new contract with the CMP or some other range for 2024 and beyond.
Article from the July/August 2022 issue of USPSA's magazine.