by
posted on January 12, 2020
Support NRA Shooting Sports USA
DONATE
It was business as usual for U.S. Border Patrol Senior Agent Robert Vadasz as he walked away from the Mississippi Law Enforcement Officers' Training Academy range with his 10th consecutive NRA National Police Shooting Championships title. And what's more, the victory marked a remarkable 11th win in 12 years for him while competing at NPSC. The match was held last September in Pearl, MS. (Vadasz is pictured above with fellow NPSC legend Philip Hemphill.)
Vadasz was at the top of the 2019 Open Class 3000 Aggregate Championships leaderboard with a score of 2985-215X.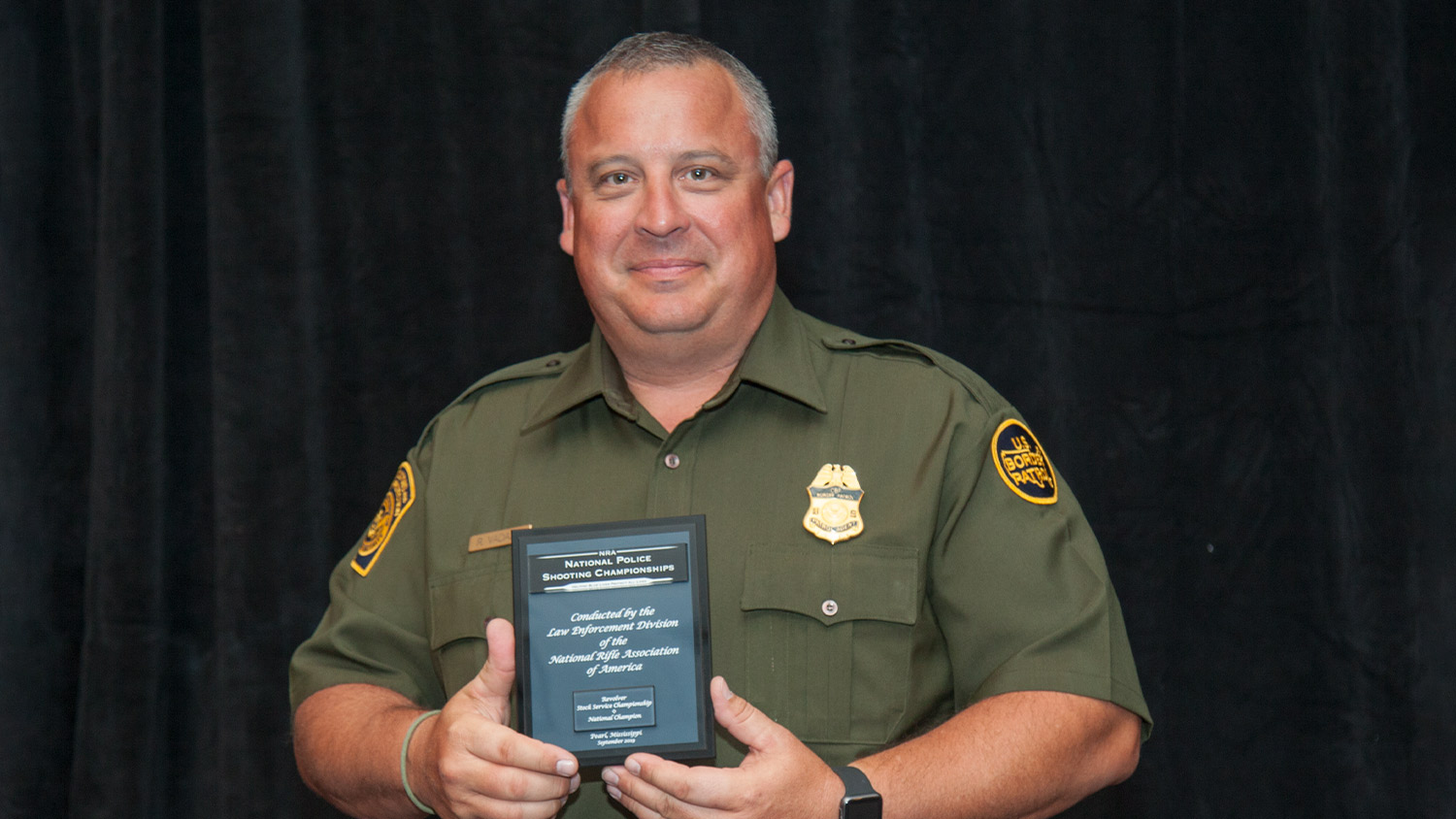 This win means a lot to Vadasz. It reinforces the fact that Team Border Patrol's marksmanship prowess is still alive and well, and it means he's setting a good example for his teammates. But for Vadasz it means even more for his family.
"It goes beyond personal pride," Vadasz reflected. "It means I'm able to show my sons what it takes to dedicate yourself to something and actually succeed."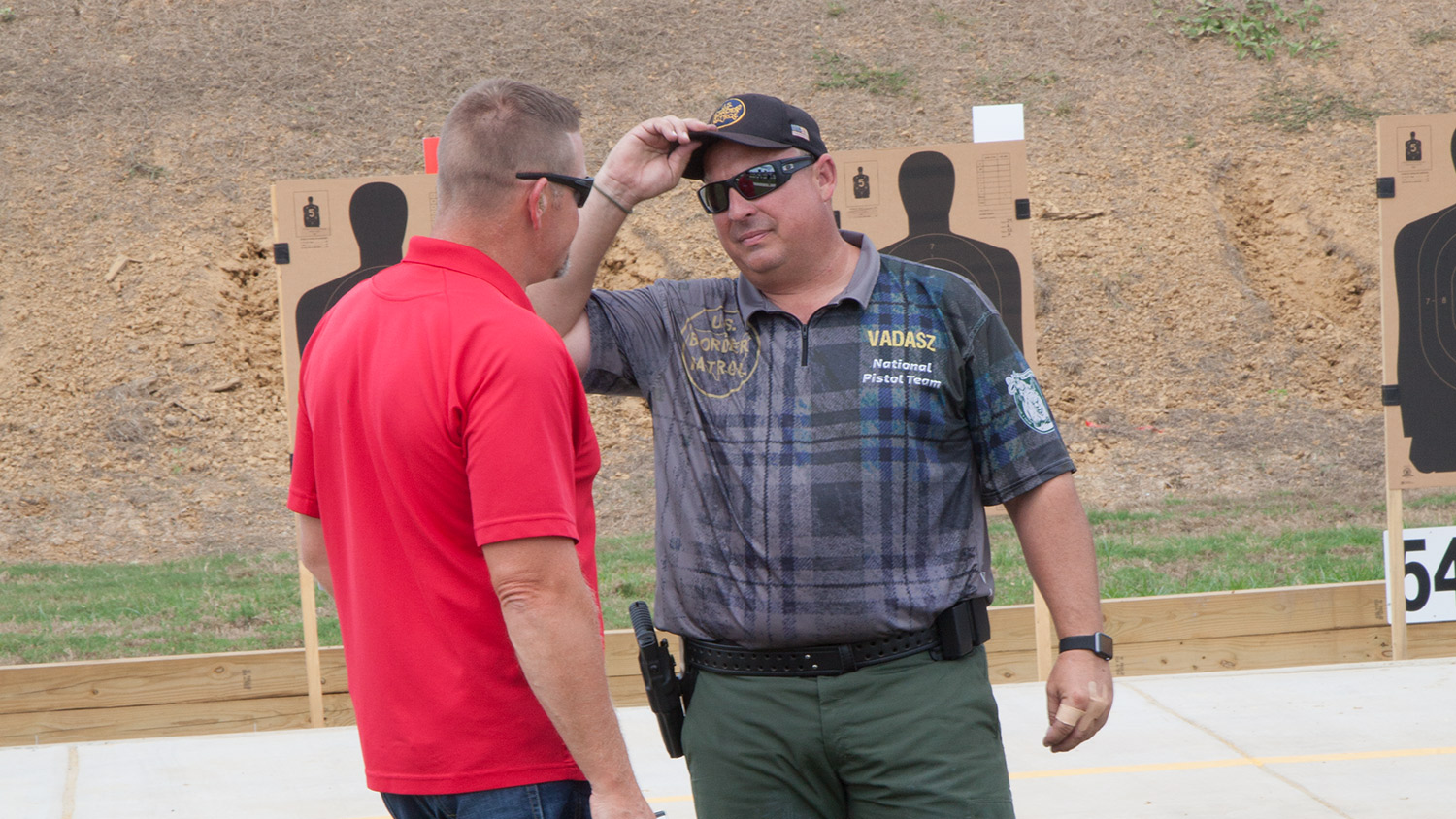 That success is hard won one. With little to no downtime, Vadasz continues to push himself to maintain his performance and if possible—continue to improve.
"I'm lucky in that I came to this sport with some natural skill. Shooting came easier for me than most and I've always been very thankful for that. But natural skill only takes you so far. It took me a few years to realize that I wouldn't get any better unless I started putting in the work. So, I started asking questions, trying new things and experimenting until it finally came together."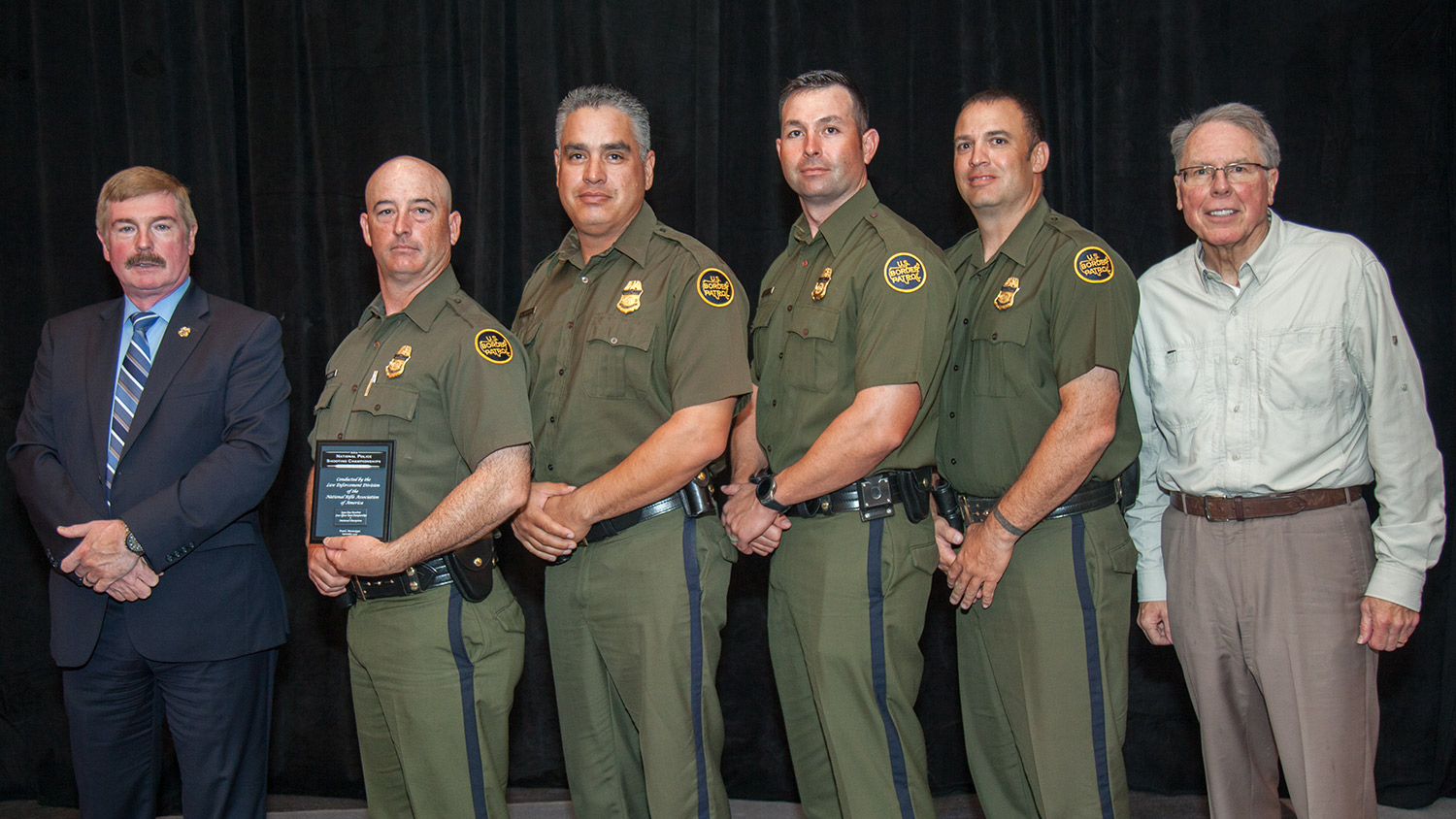 Now in his 19th year of competitive shooting, Vadasz's rookie season saw him perform well at the Master Class level. Though he achieved the classification of High Master the following season, it wasn't until he truly took advantage of the Border Patrol's knowledge bank that he began to see a difference. Vadasz gives much of the credit for his success on the firing line to being a member of the U.S. Border Patrol National Pistol Team.
"I can't begin to explain the benefit of being part of the Border Patrol National Pistol Team," Vadasz began. "You can trace our shooting lineage all the way back to 1935. In the 1940s we were competition and winning at Camp Perry as an agency. Once PPC started we jumped on board and never left. That means there are hundreds of years of collective shooting experience to draw from. I had the benefit of learning from 10 guys who were on the team for 20 years, and each of them learned from 10 guys who were on the team for 20 years, and so on. It speeds up your learning curve exponentially."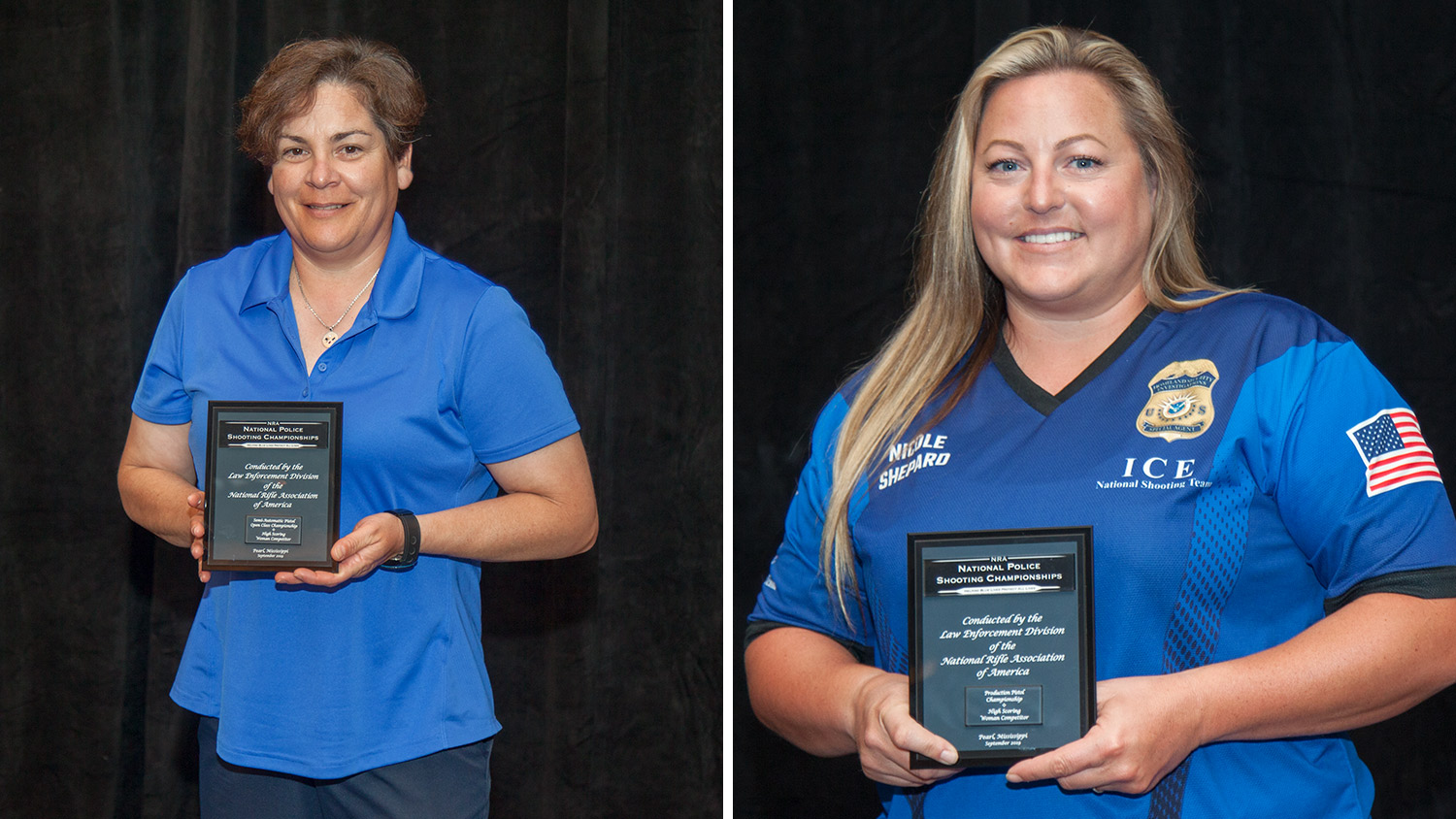 Finally contending for the title in 2005, Vadasz began to focus on that one thing that seemed to separate him from the champion—bullseyes.
"It was all about the bullseye. A millimeter here or a millimeter there can make all the difference. It might sound obvious, but hitting a bullseye makes your life so much easier."
Want proof?
This year Vadasz finished the championship with 26 more bullseyes than any other competitor. But it doesn't come easy—there's a lot of work involved.
"There is no downtime for me," Vadasz explained. "It's just the way I'm built. It's the same reason why I don't keep any trophies at home, because if you look back on past accomplishments it's easier to revel in those than push for the next challenge. I'm going to keep pushing."


NPSC Returns to Mississippi
The National Police Shooting Championships are a three-day competition conducted by the NRA and hosted by the Mississippi Highway Patrol/Mississippi Department of Public Safety. The championships moved to the Mississippi Law Enforcement Officer's Training Academy (MLEOTA) this year from the previous venue in Albuquerque, NM. The MLEOTA facility sits on 243 acres and boasts a world-class range. And, NRA and the NPSC are no stranger to hosting events in Mississippi. In fact, the match was held in Pearl from 1969 to 1980, and also in Jackson, MS, for a 15-year stretch from 1989 to 2004. If you're wondering why the NRA left, here are two words to clarify—Hurricane Katrina.
"Our top-notch shooting facility is the perfect location for this competition and we welcome all to visit our state and enjoy all that Mississippi has to offer," said Gov. Phil Bryant.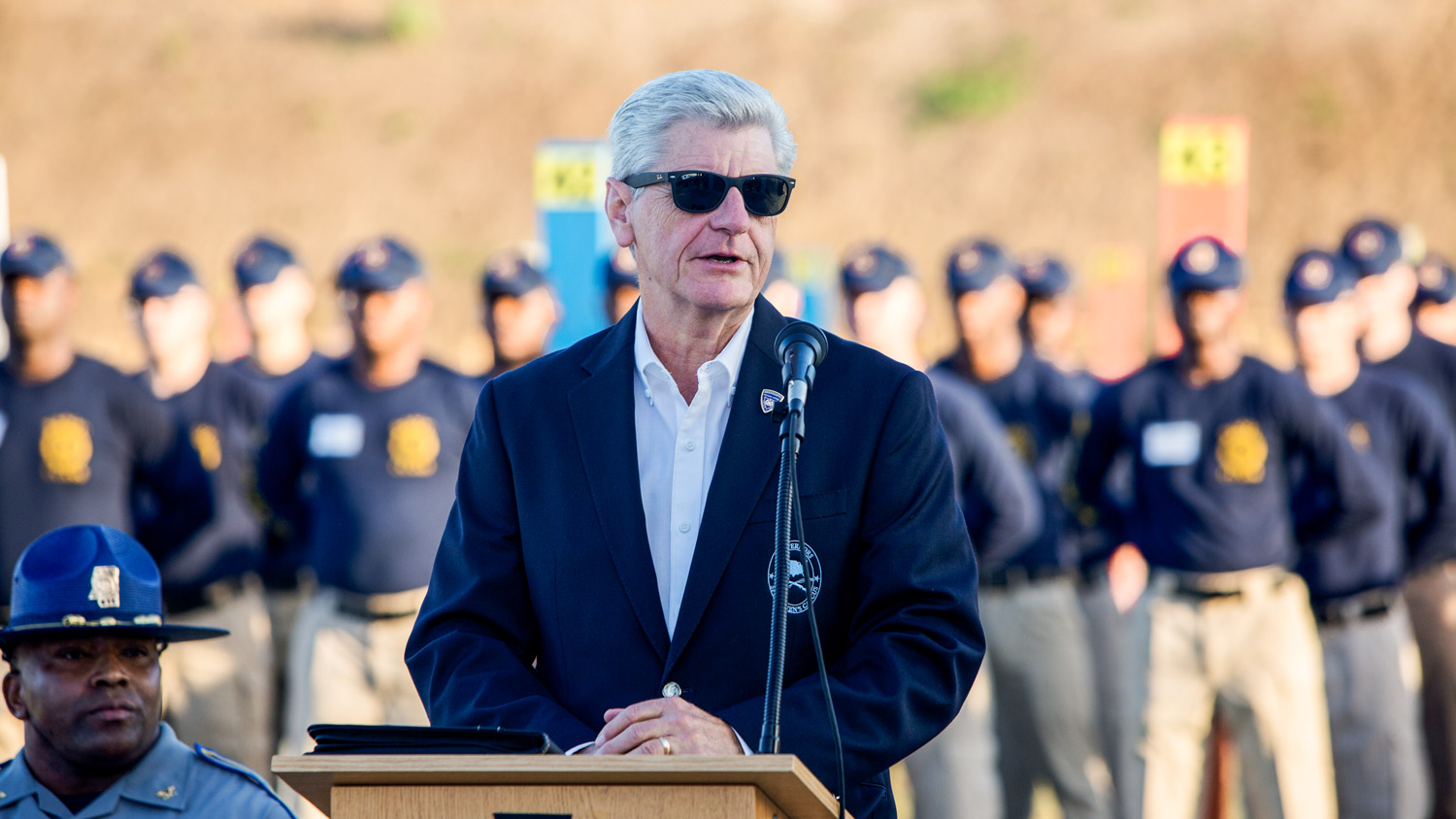 NPSC tests the marksmanship skills of law enforcement professionals that are drawn from local, state and federal agencies across the U.S. and the globe, as well as members of the military.
"This is the premier shooting competition for law enforcement members across the globe who dedicate their lives to ensuring our safety every day," said Wayne LaPierre, executive vice president of the NRA. "We are grateful to Gov. Bryant for bringing this competition back to Mississippi."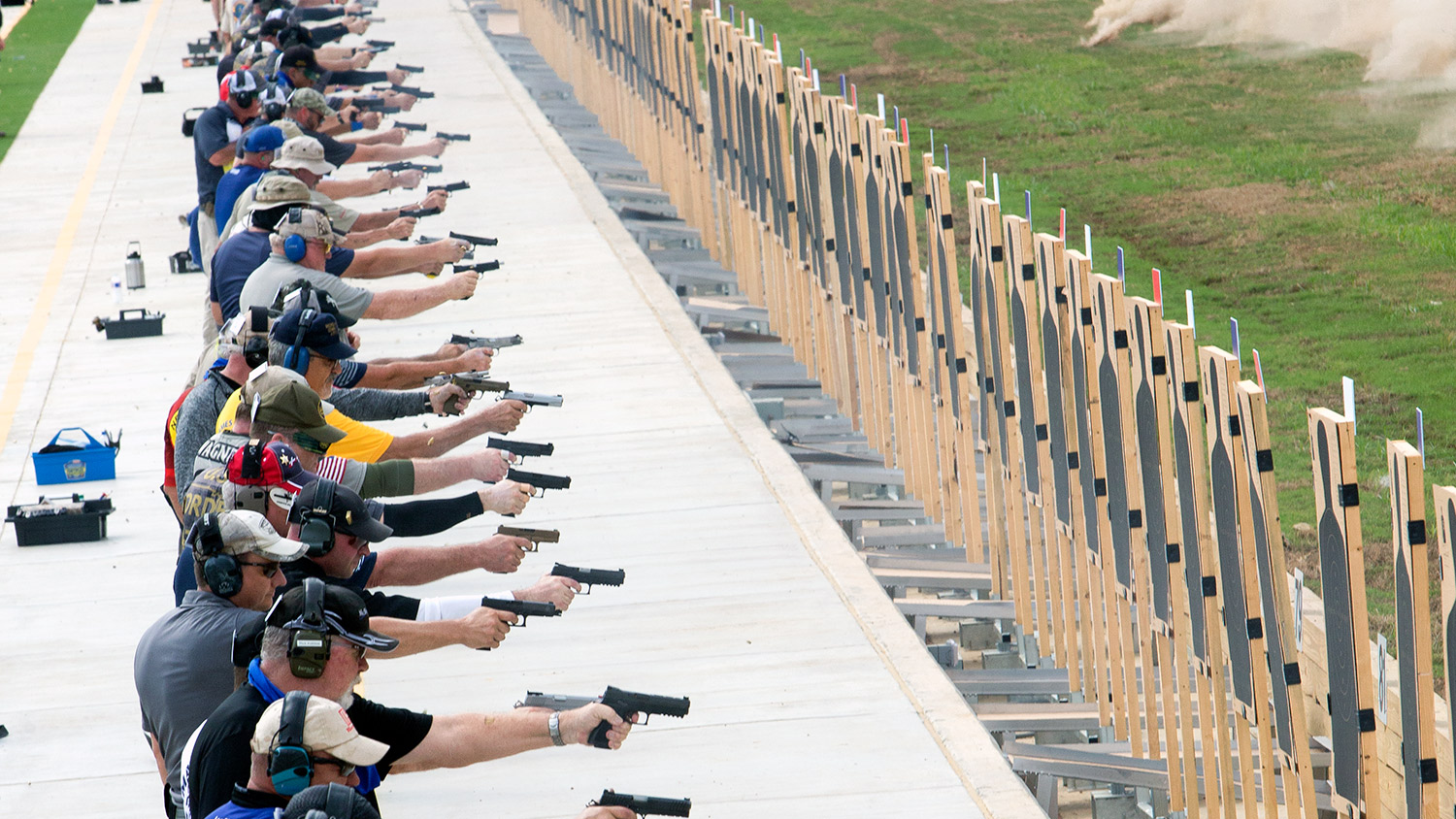 To learn more about the NRA Law Enforcement Activities Division, visit le.nra.org or call 703-267-1640.
Raising the Bar
While this isn't the first time the NRA National Police Shooting Championships have called Mississippi home, it is the first time a number of competitors have had the pleasure of shooting under the Mississippi sun. That means newcomers and grizzled veterans alike are facing some of the same issues when it comes to adapting to their environment. Or, as Gio Barr of the Riverside County Sheriff's Department put it—the humidity.
"The humidity has been pretty brutal since the moment we arrived."
Not a surprising comment given that his normal area of operations is located about 60 miles east of Los Angeles.
"I work in the desert so I'm used to the dry heat. The temperatures might hit 126 or 127 degrees, but this humidity is a whole different animal."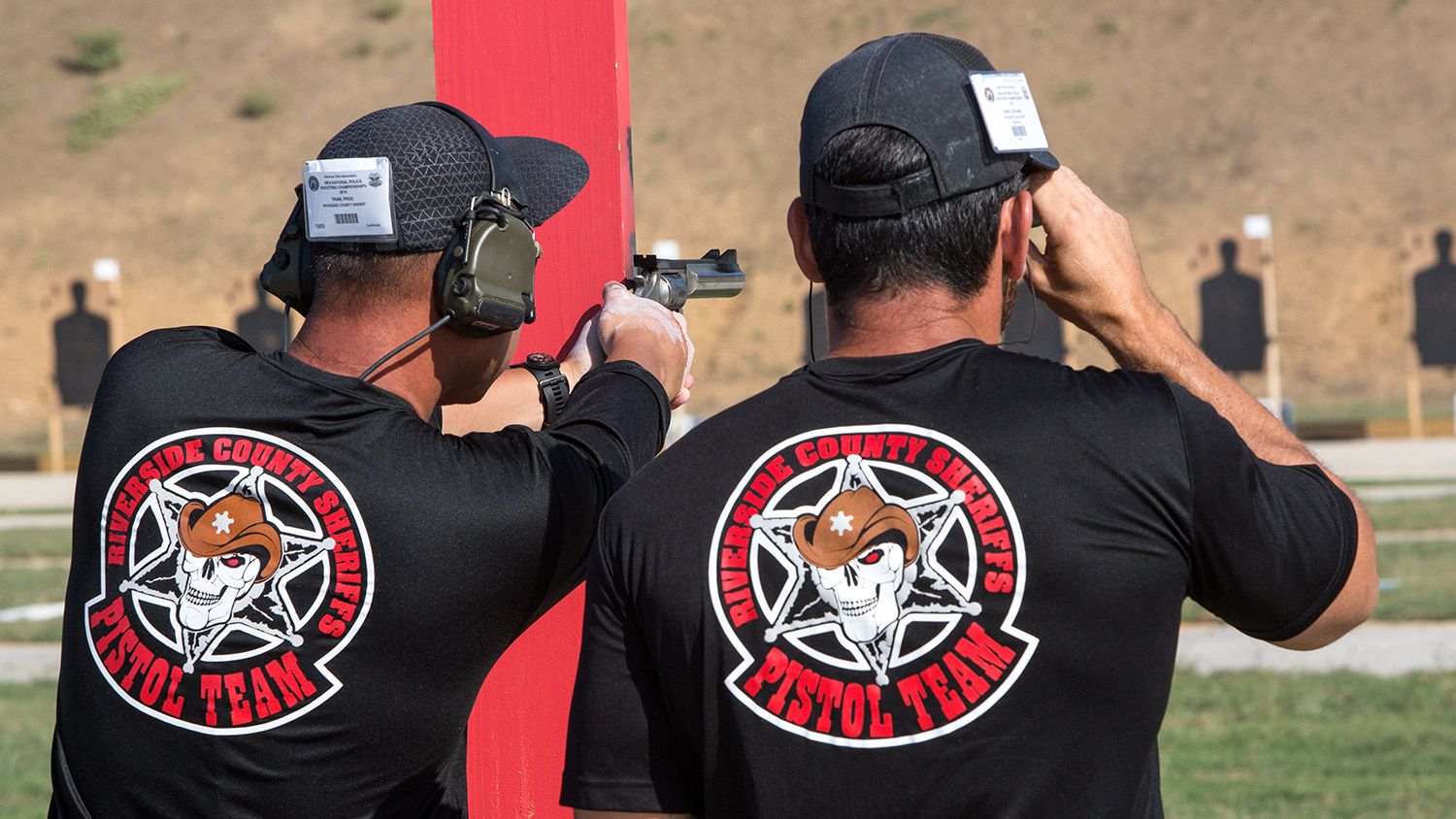 But it's an animal worth taming—or tackling at least. After all, short of jumping into an air-conditioned room there really is no tackling of this beast. But that's one of the reasons why people take part in the National Police Shooting Championships—to learn how to shoot in a variety of conditions.
"I wanted to improve my shooting so I tried out for the pistol team. Earned a spot, started competing and started improving. Unfortunately, I've reached the point where it's frustrating when it doesn't improve. But you're going to hit those plateaus."
It's a familiar story at these championships. Shooters from departments across the country take part in competitions, perform admirably and pick up a few tips along the way. It's those tips—whether how to draw, how to aim or how to reload—can make an incredible difference when fighting for your life.
"It's one thing to practice at home with a couple of your buddies, but when you come out here and see what's possible it's like okay—I've got some work to do."
All photos by Peter Fountain.
---
See more: