Athlon Optics, based out of Olathe, Kansas, has already established itself as a major player in optics, and now it's used that expertise to launch a new heavy-duty tripod, the Midas AL28.
Whether you are at a long-range competition, out in the woods hunting, or just spending some quality time in nature birdwatching, a solid tripod can be worth its weight in gold. That weight is going down these days for some tripods, however, especially the new models from Athlon Optics. Thanks to the use of lightweight aluminum in its construction, the company's Midas AL28 tripod weighs less than five pounds, while still able to handle a 26-pound maximum load.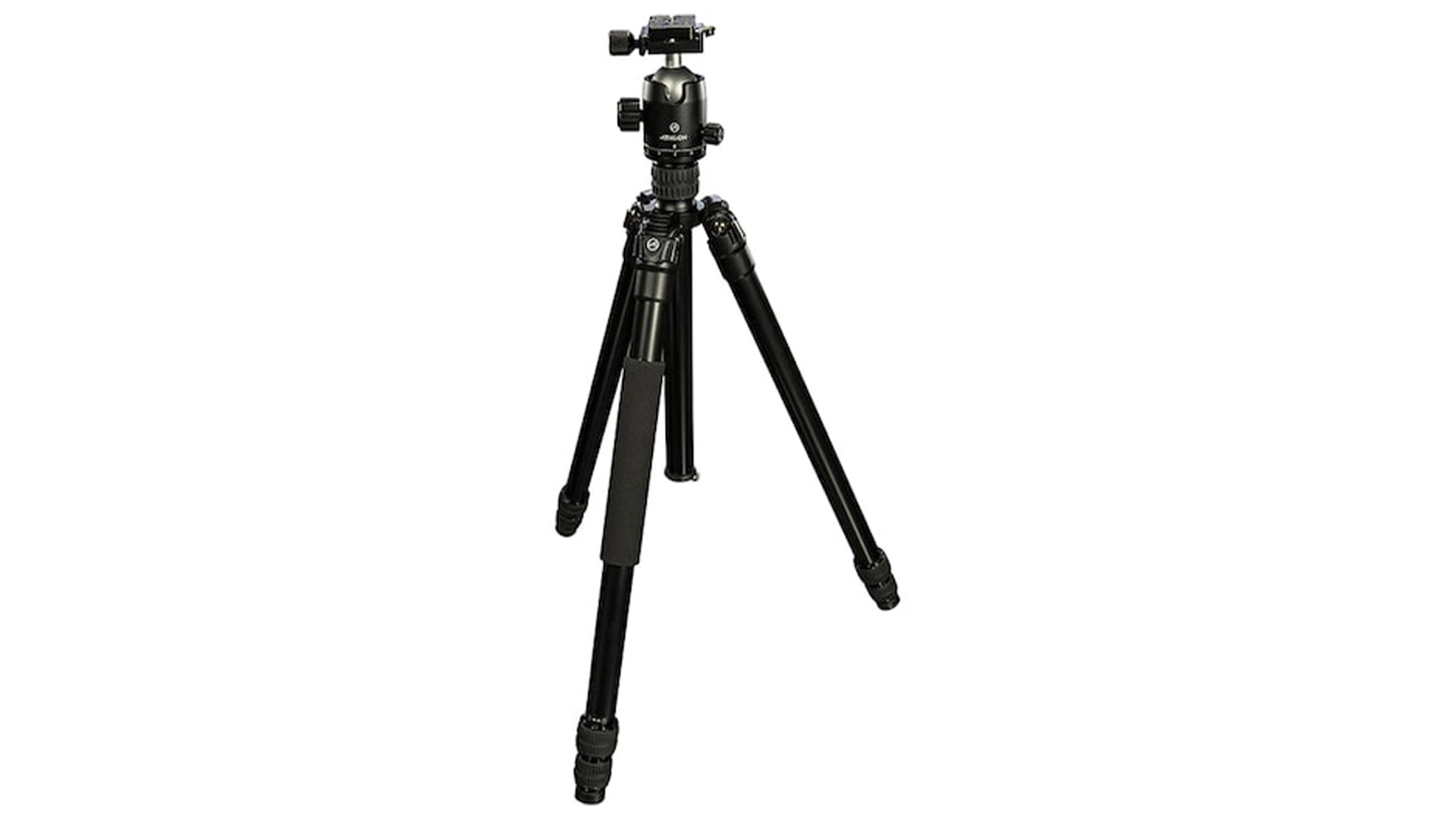 Athlon Optics Midas AL28 Tripod
When first taking the Midas AL28 tripod out of the box and from its zippered soft-sided carrying case, I noticed how rock-solid the construction was. The Midas AL28 tripod has enough heft for handling most heavy spotting scopes, cameras or guns that you may want to mount to it. Also included in the carrying case is a sealable plastic bag (in its own special section in the carrying case), which holds three spiked feet that can be swapped out with the attached rubber feet, along with tools and the user manual.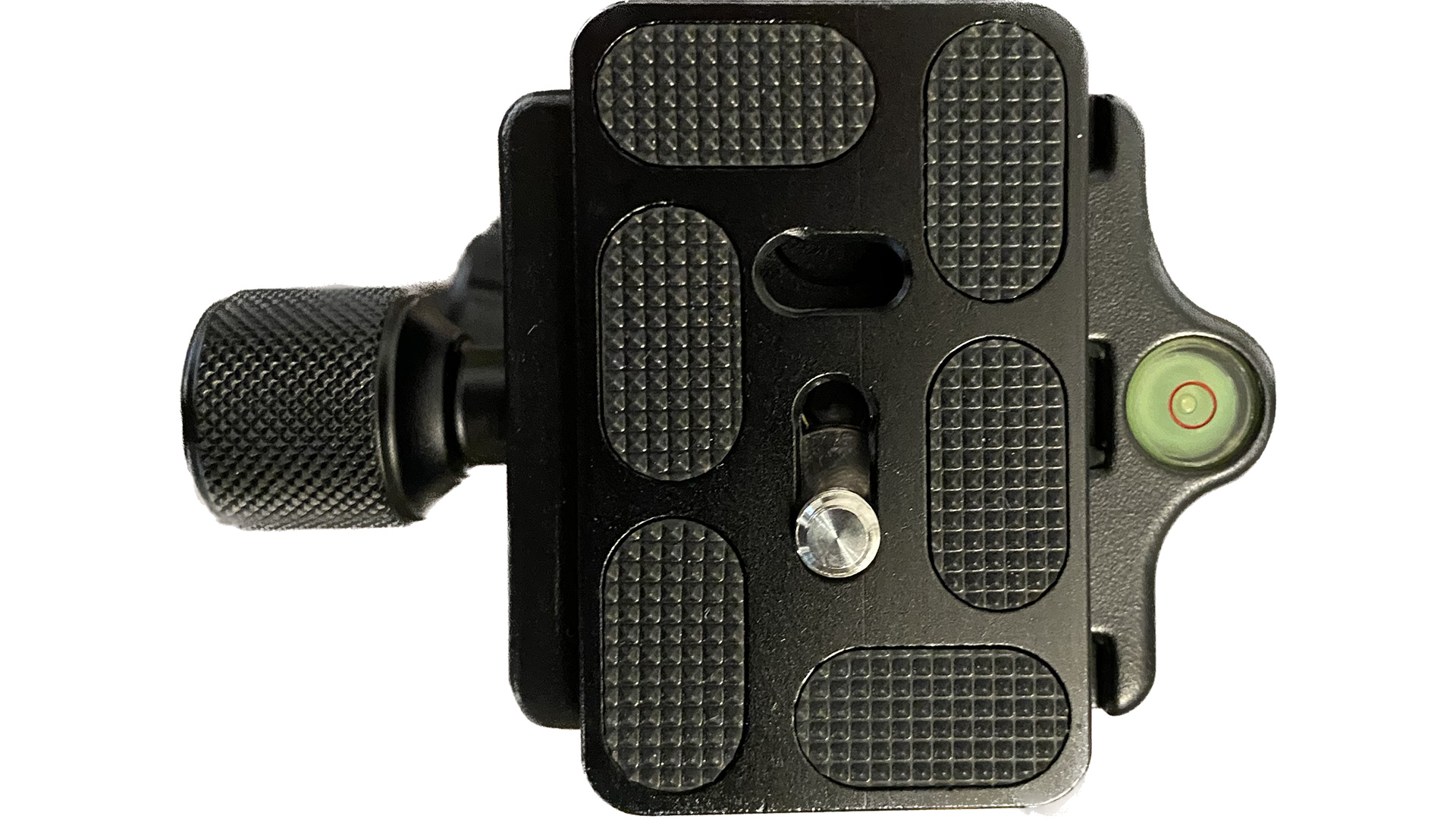 For my evaluation, I brought the Athlon Midas AL28 tripod with me to Camp Atterbury, Ind., for the 2022 NRA National Matches, where it made for an excellent partner with my Trijicon 20-60x 82 mm HD spotting scope.
The Midas AL28 is a traditional center-shaft style aluminum tripod that is also easy to quickly adjust. Among my first impressions, the pan and tilt functions are as smooth as silk. The ball head (36 mm) sports friction control, fluid pan control, ball lock, and Arca-swiss compatibility for direct-to-gear attachment. And for mounting my heavy Trijicon spotter (63.9 ounces), I encountered no problems. I used the quick-release plate, which has its own locking knob for attachment.
As for the 28 mm aluminum legs, they were very stable, even when extended to the tripod's 65-inch maximum height. Each of the leg sections can be adjusted to three different angles (80, 55 or 25 degrees). The leg locks for leg section length adjustment were easy to use and kept everything secure.
The unloaded weight for the Midas AL28 tripod is 4.7 pounds, and there is a counter-weight center hook on the adjustable center shaft to add stability. When folded, the length is 27 inches and the tripod fits nicely in its carrying case, which has extra padding on one end for the ball head and quick release attachment.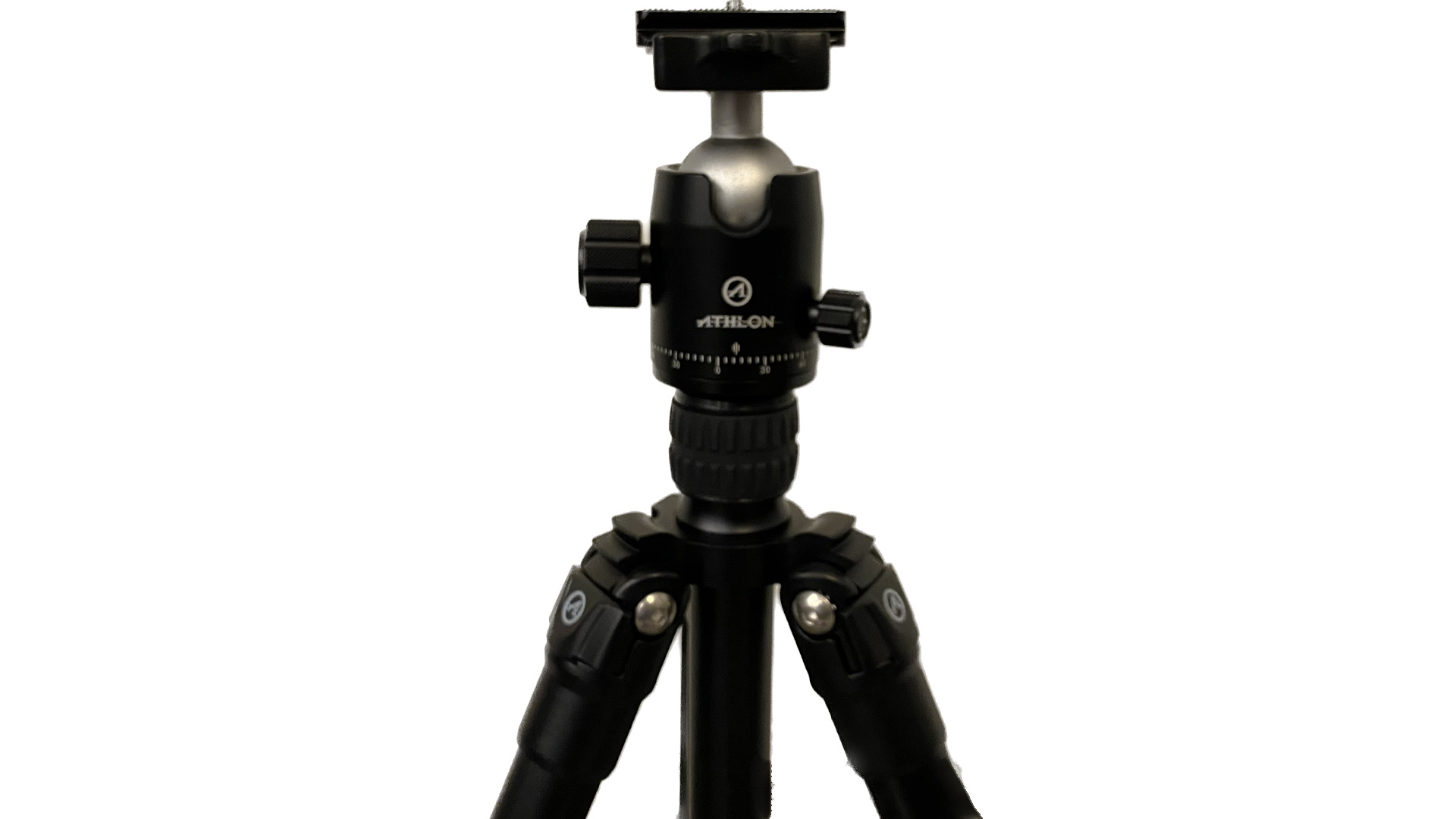 One of my favorite features of the Midas AL28 tripod is the circular bubble level, which simplifies the leveling process, even on hilly terrain. This was helpful on the berms while covering the High Power Nationals at different yardages on Range Six at Camp Atterbury.
As mentioned, the Midas AL28 comes with interchangeable feet. The included spike feet can provide more stability and the hex wrench for installation is also in the box. While at Camp Atterbury, I found the rubber feet to be more than adequate on the Midas AL28 tripod for spotting scope use. If using the tripod while hunting, especially in the snow or in soft dirt, I would probably opt to install the spiked feet.
Bottom Line
Athlon uses the slogan "Ridiculously Good Optics" and while that may seem like marketing jargon at first, after using the company's gear for a while, I found that the slogan rang true during my evaluation. (It could even be a jingle—think "Seinfeld" and George's episode with cos-stan-za.) The Midas AL28 tripod is a best buy, because you can use it for competition, hunting or other outdoor activities without having to sacrifice usability or quality.
The MSRP for the Athlon Optics Midas AL28 tripod is a steal at $312.49. (I found it available online even cheaper at MidwayUSA for $249.99.) There's also a binocular tripod adapter available separately for $24.99. Go to athlonoptics.com.