You can always count on the folks at Armageddon Gear to deliver innovative products geared towards precision rifle shooters. The company's latest offering is the new Tripod Caddy, which was designed by AG pro staffer Francis Colon.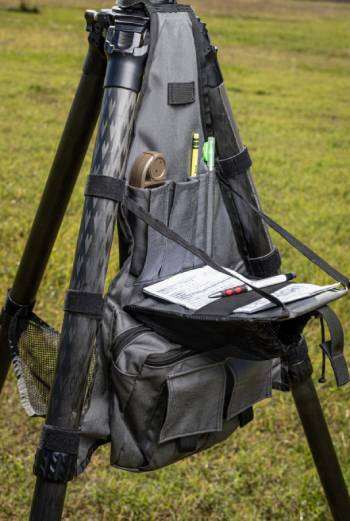 The Tripod Caddy can be helpful to keep match essentials close by, with dedicated storage areas for a Kestrel, data boards, pens, data book, magazines and water bottles. In addition, there is a fold-down workspace that acts like a makeshift desk in the field for taking notes or recording data or scores. Perhaps best of all, at only 1 pound, 3 ounces, the Tripod Caddy is lightweight enough to carry from stage to stage without becoming burdensome.
Whether you're a PRS or NRL competitor, or a Range Officer, the new Tripod Caddy is perfect for precision rifle shooters looking for a convenient storage option for frequently used gear.
MSRP for the new Armageddon Gear Tripod Caddy is $159.99. Available colors are gray and multicam. Learn more at armageddongear.com.
---
Read more:
2020 Holiday Gift Guide