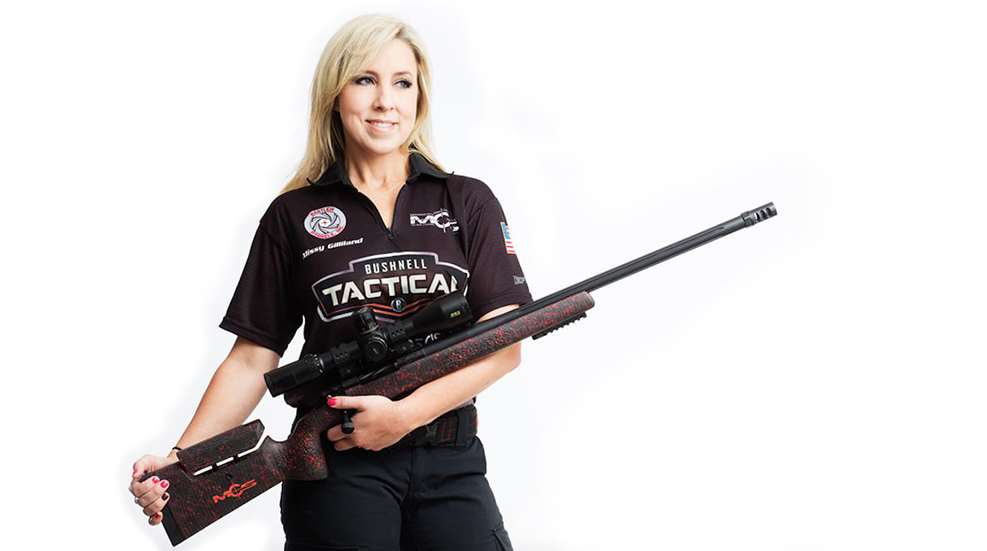 Melissa Gilliland has been around firearms all her life. She remembers her father teaching her and her siblings about firearms safety well before she shot her first BB gun at 7-years-old. Later, when her dad went deer hunting, 15-year-old Melissa tagged right along with her 16-gauge shotgun. Working as a realtor in 2004 she decided to purchase her first firearm, a Smith & Wesson Ladysmith .38 for personal protection.

In 2012, Melissa competed in her first shooting competition, a precision rifle team match in Cookeville, TN, with her husband. She found the more she got into the competition the more competitive she became. The gratifying feeling of hitting small steel targets at distance and competing lit a fire inside her. At the time, there was only a handful of women competing nationwide. She often found herself as the only female at the match. Nowadays, there may be four to eight women (sometimes more) shooting.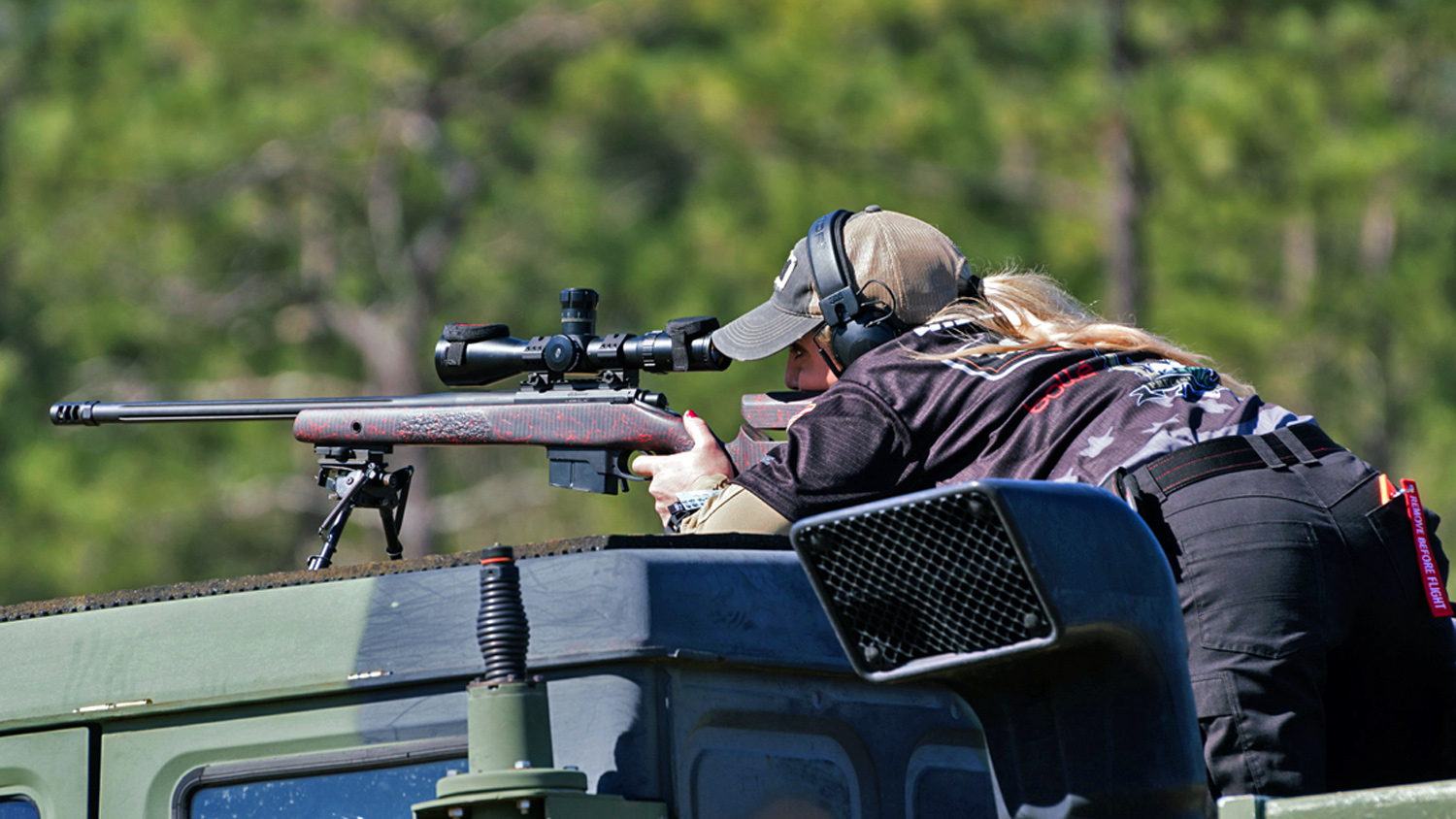 Melissa finished the Precision Rifle Series (PRS) 2015 and 2016 seasons in the top three of females. In 2017, she was named one of the top 50 women in competitive shooting by Shooting Sports USA. She's had many top 10 finishes (in one-day matches) and many Top Female awards. Unfortunately in precision rifle, very few competitions recognize a Top Female. However in the past few years more females have been getting involved—so perhaps this will change.

For competition, Melissa shoots a custom built G.A. Precision 6 mm Creedmoor with a Templar V2 action. It has a 25-inch Bartlein barrel, APA Little Bastard brake, Timney trigger, in an EHT Manners Stock with an added cheek piece. For an optic, she uses the Bushnell Elite XRS 4.5-30x 50 mm with G2 reticle in Seekins Precision low rings. Melissa reloads her competition ammo with all RCBS equipment. For this she uses Federal Gold Medal 210 primers, Alliant Reloder 16 powder and Berger 105-grain Hybrid bullets. She uses Hoppe's 9 for gun cleaning.

For her competition range bag Melissa carries a Drago Tracker backpack. Even though it's a small backpack it fits all her necessary range gear. When training, she uses her Hoppe's 9 Range bag. It's much larger and holds everything in it from her Magnetospeed, to staplers, targets and tons of ammo.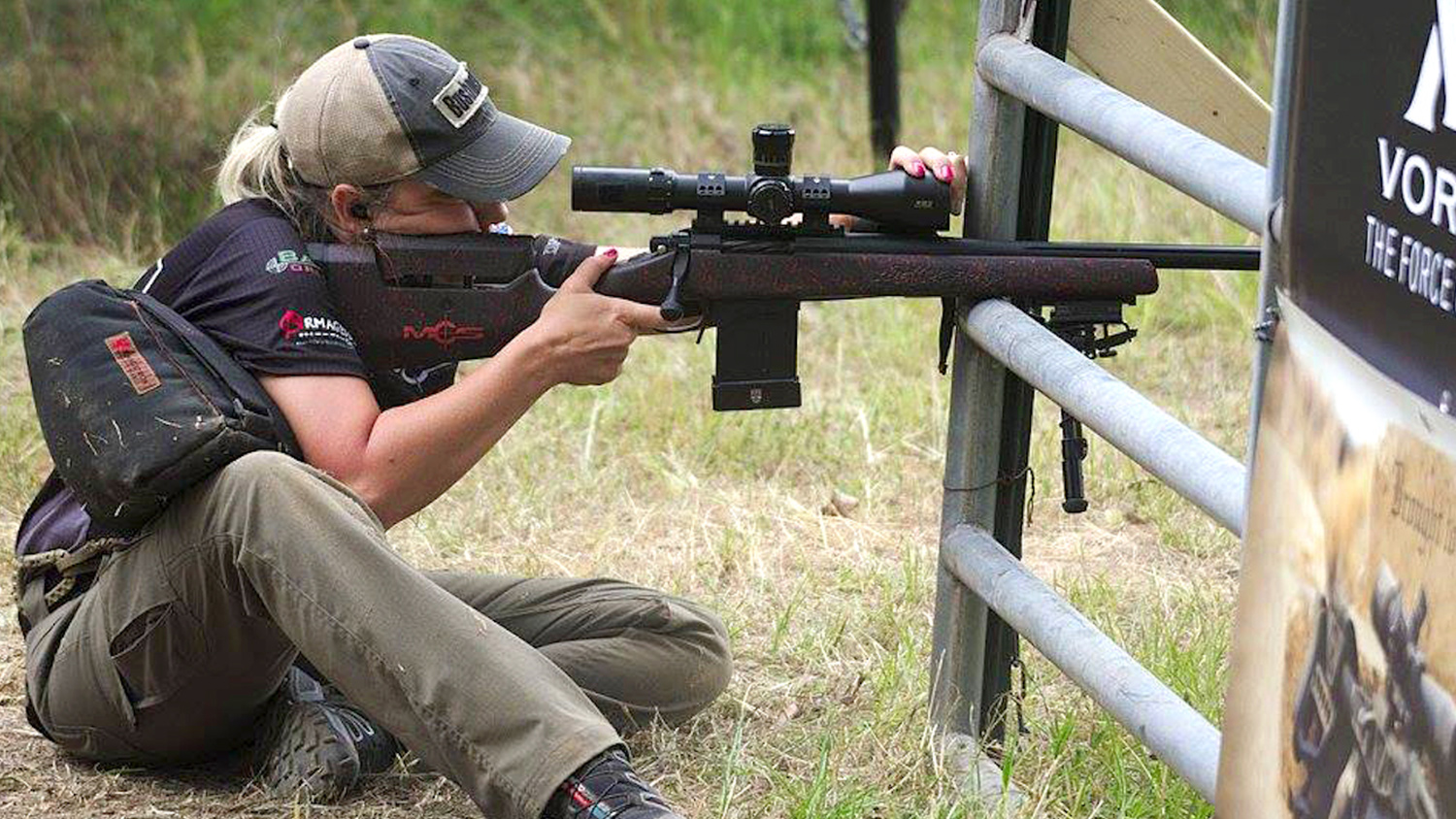 Besides all the necessary competition gear, Melissa also includes in her range bag a Hoppe's 9 field kit, a small can of Hoppe's Gun Medic and Etymotic Gunsport Pro Electronic Earplugs. She always has Burt's Bees lip balm, a small MAC compact mirror, and a few Benadryl and Aleve tablets. On a romantic note, her range bag also contains a homemade heart her husband made out of his old ACU's on his last deployment. The inside is stuffed with strips of material that he wrote "Love" on.

For those interested in learning more about long range competitions Melissa suggests visiting the SSUSA website, or www.precisionrifleseries.com. Or, if you want to read her personal stories and tips about training and competition check out her blog. When you decide to take the plunge and begin competing Melissa recommends trying a few one-day matches first. In those matches, you have more time on stages and other competitors can help you while you're on the clock. Then, you'll get a feel for the bigger two-day PRS National matches. But most of all, just have fun since that is really what it is all about!

Aside from competing nationally in the PRS, Melissa is the vice president of operations for Armageddon Gear and additionally writes for magazines. She enjoys spending time with her family and baking cakes. Her 8-year-old son is very active in sports and Cub Scouts where she is the Cub Master and her husband is a Den Leader. When she has time she also enjoys teaching other women long range shooting.