Bushnell, RCBS and Hoppe's are celebrating pro shooter Melissa Gilliland's big finish at the 2022 Accuracy International Long-Range Classic, a popular Precision Rifle Series event held in Florida. At this year's PRS match, Gilliland won the Top Lady award, also placing fourth overall at the annual competition held March 11-13 at Altus Shooting Solutions in Baker, Florida.
Regular readers of Shooting Sports USA will remember when Gilliland was on the cover of the digital magazine in May 2016 after winning High Lady at the same match. (Altus was previously known as CORE Shooting Solutions.)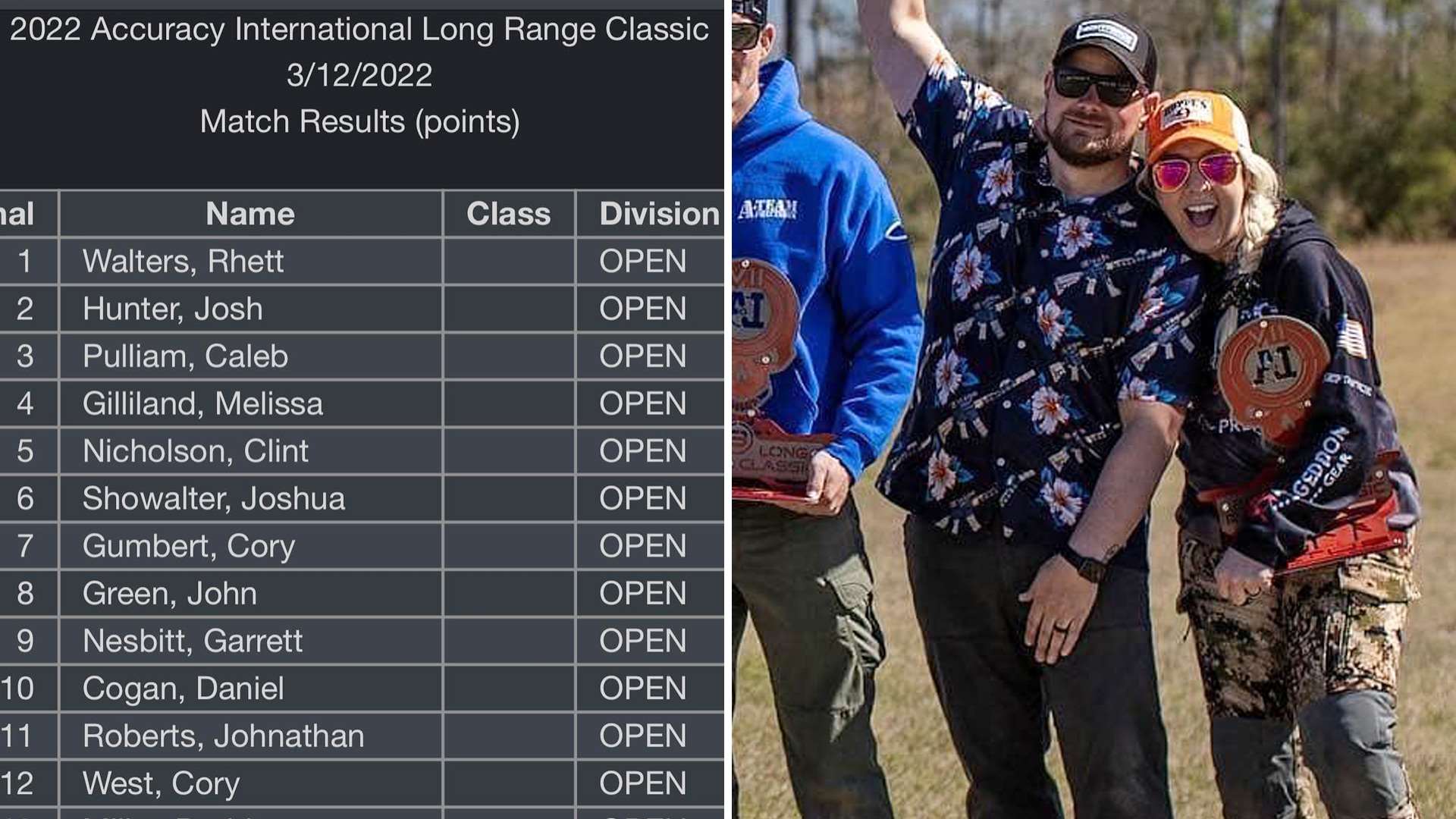 Gilliland finished the 2022 Accuracy International Long-Range Classic with 123.5 points and a final time of 85.07. Out of the 18 stages comprising the two-day match, her best score (3.00) came from Stage 11, the Kestrel Barricade.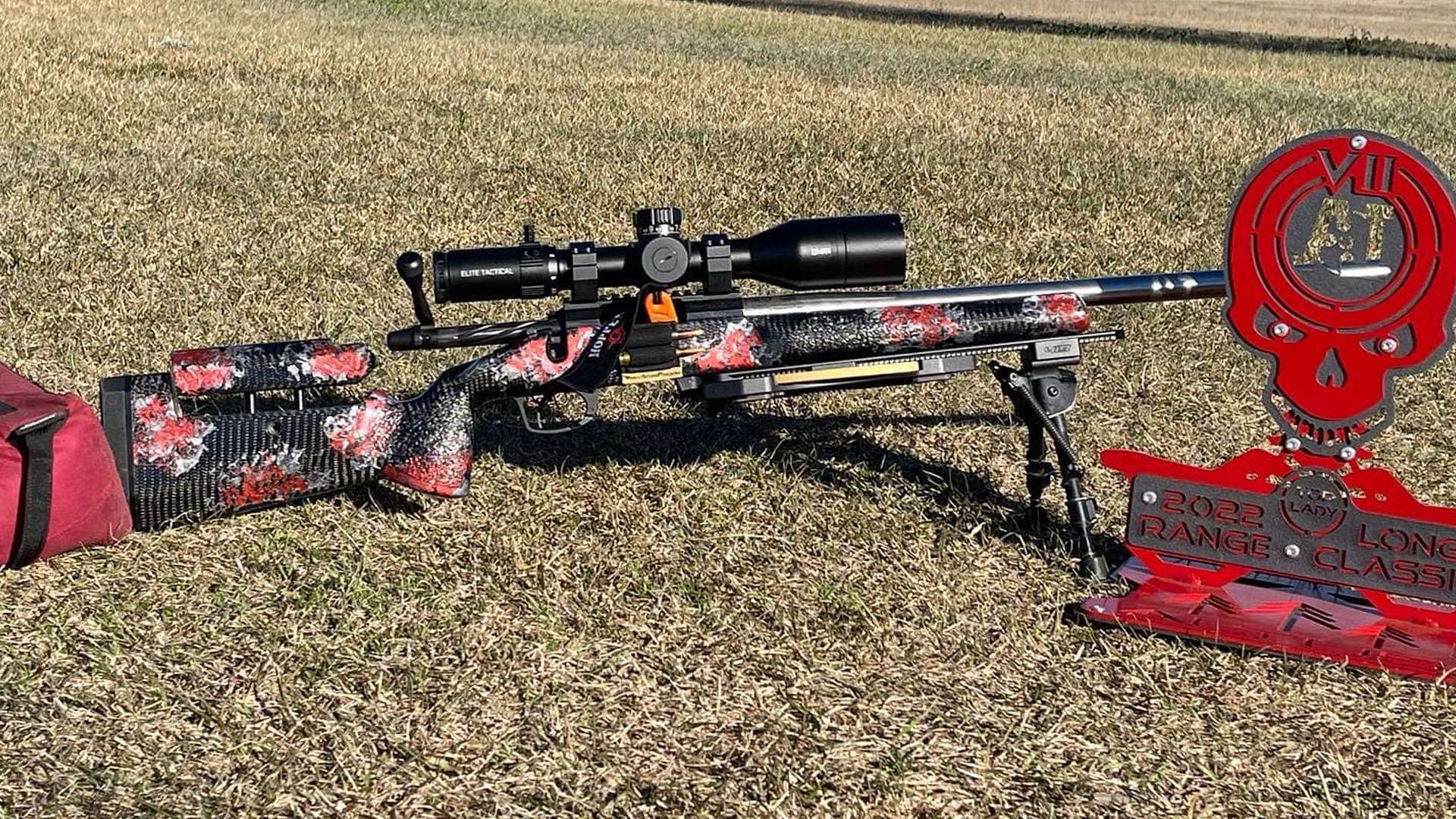 In addition to the difficult course of fire, there were cold temperatures and high winds that challenged competitors at the match. Gilliland's performance was aided with her new Bushnell Elite Tactical DMR3 scope with G4P reticle. She also relied on RCBS reloading equipment and Hoppe's cleaning products for her victory.
"Even with the high winds and frigid temperatures, this year's match was an absolute blast," said Gilliland. "I was beyond excited to walk away with a fourth-place overall finish and the Top Lady award against a talented field of competitors. My gear ran great from start to finish and the new Elite Tactical DMR3 continues to impress with its outstanding glass clarity and generous eyebox. Hats off to all the competitors, [Range Officers] and match staff. I can't wait to be back next year."
See the full results of the 2022 Accuracy International Long-Range Classic at the Practiscore website. Visit Melissa Gilliland's Facebook page here. Learn more about Bushnell at bushnell.com.