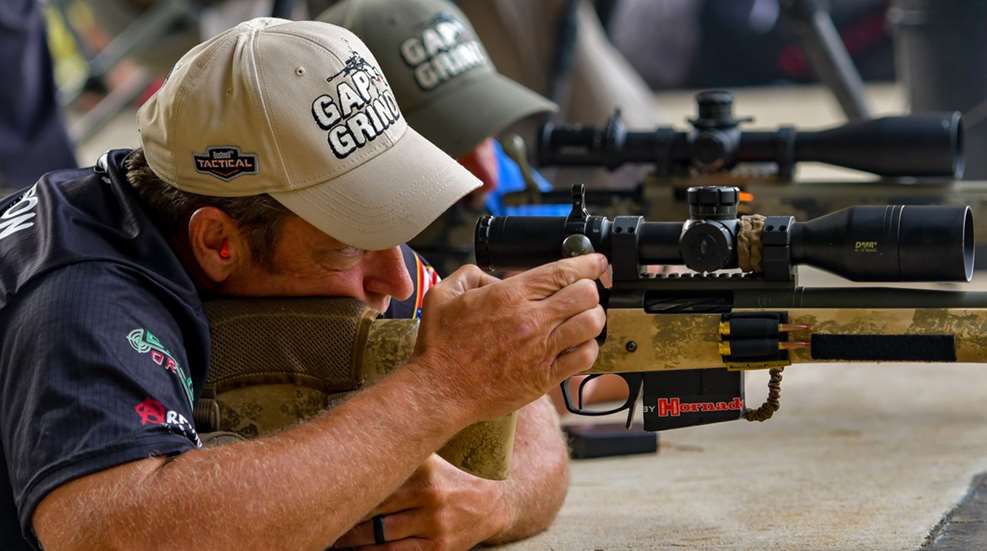 Meet Tom Fuller, a highly decorated veteran who served for many years as the Sergeant Major of the U.S. Army Marksmanship Unit and is also the founder of Armageddon Gear. And if all that isn't enough, he's also a top-tier Precision Rifle Series competitor. Find out what Fuller keeps in his range bag. (Also see him on the January 2018 cover.)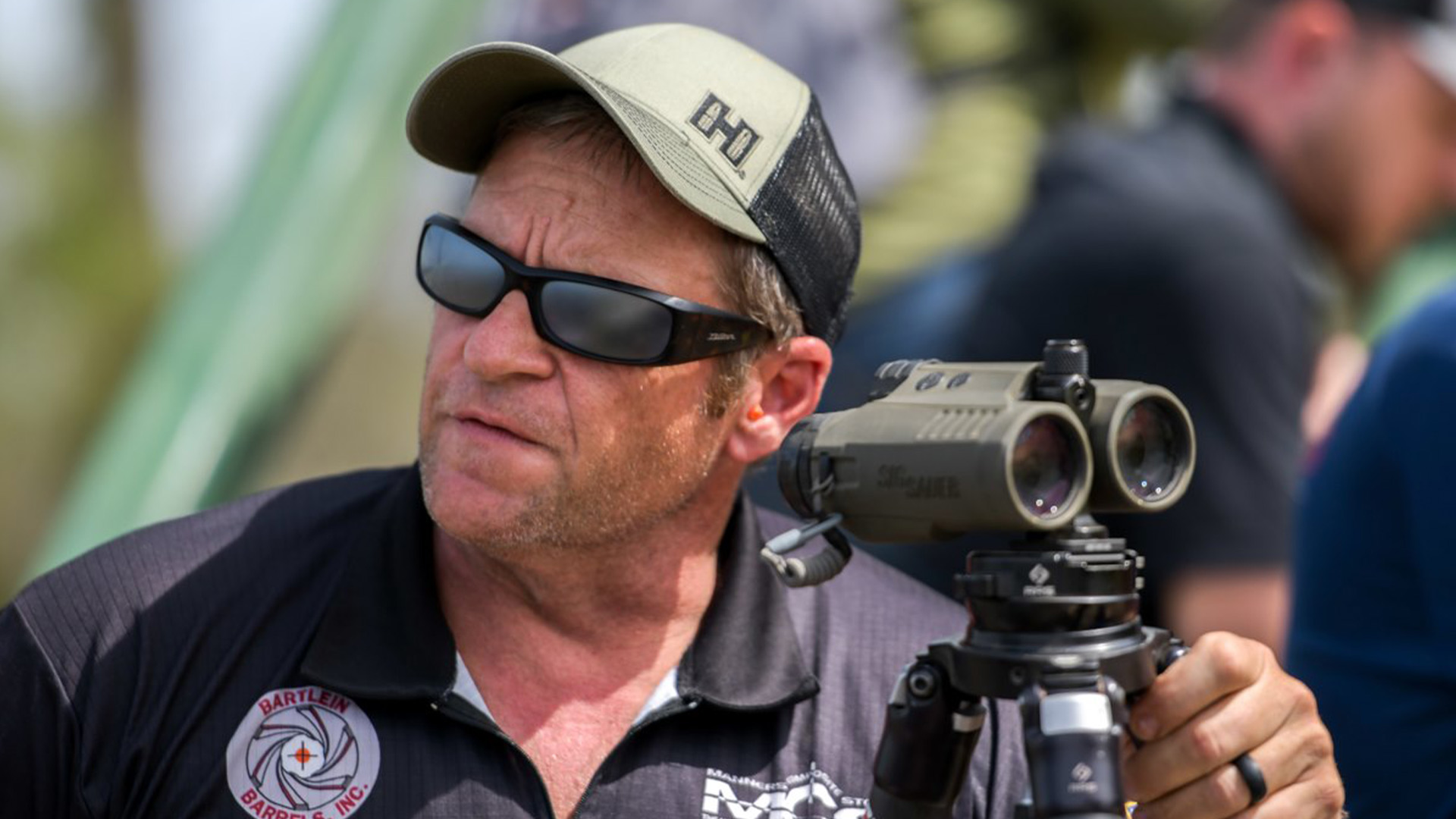 What are your first memories of handling a firearm?
I was born and raised in the Appalachian Mountains, where firearms were a big part of my life. While growing up, I spent a lot of time hunting both rabbits and squirrels. My first firearm was a single-shot Winchester .410, and I still have it.
Tell us how you began in competitive shooting.
As the Sergeant Major in the U.S. Army Marksmanship Unit, I started competing in 3-gun while serving. It was a lot of fun, and I was pretty good at it. Later on, while I was working for the Bushnell Corporation, we launched the DMR scope line and I began shooting long-range matches to showcase the optic. Then, when the Precision Rifle Series got started, I joined in the fun. Now, PRS competition is a huge part of my life, along with running my company, Armageddon Gear.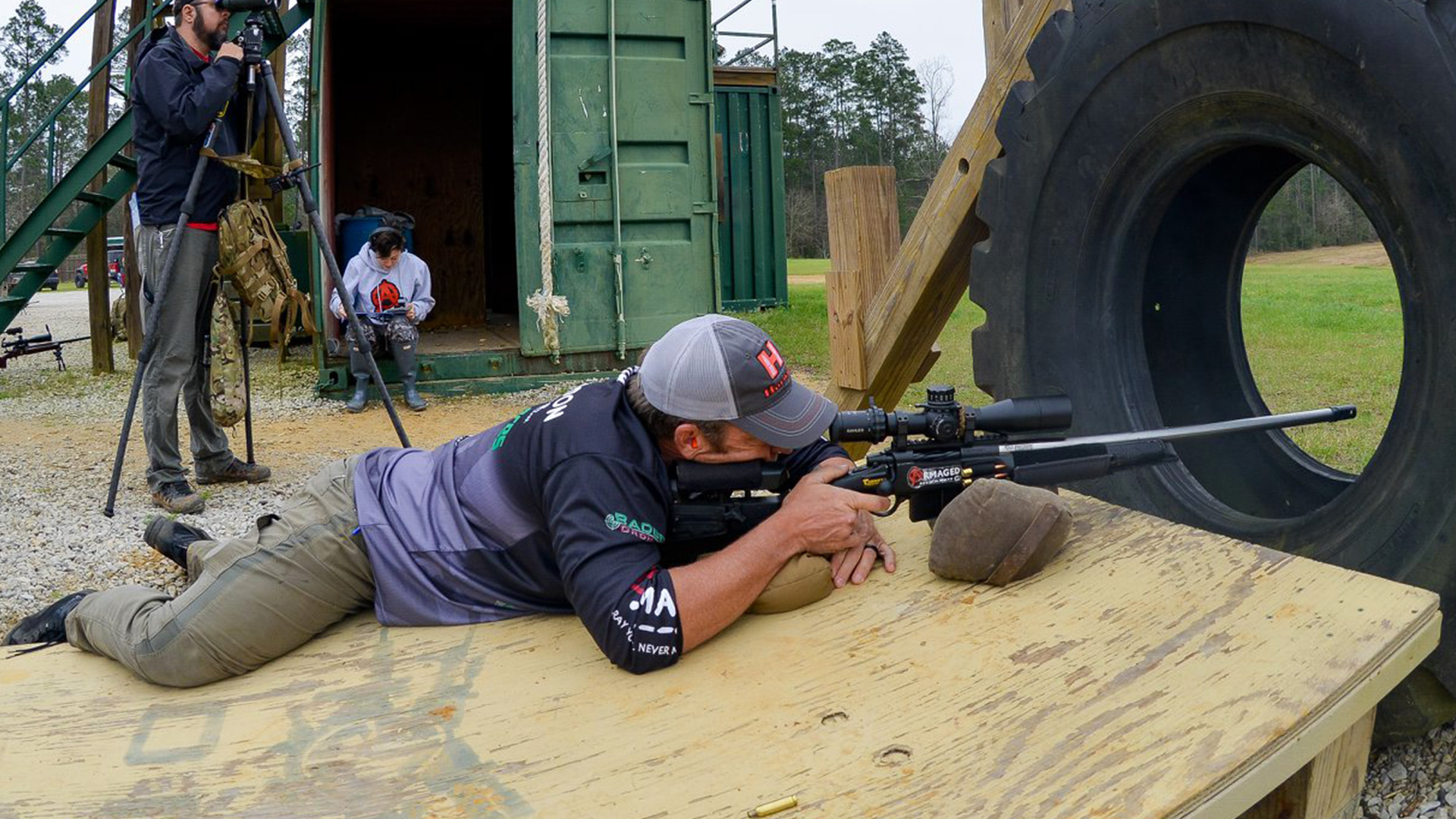 Please share with us some of your major shooting accomplishments.
Winning the Sniper Adventure Challenge two times definitely count as two of my major shooting accomplishments. These events are some of the most physically demanding things I that I have ever done. And that includes 22 years in the Army, most of that in the Ranger Regiment!
What firearms and other gear do you use for competition?
For competitions, I run GA precision rifles with Bartlein Barrels in a Manners TCS stock with a Sikes Clutch. For support, I always use Harris Bipods. There is nothing faster on the clock and I've ever had one break.
My favorite accessory on my rifle is the Area 419 Arca Rail. Not only does it add modularity, it allows me much more versatility in setting the rifle up while tackling different scenarios.
As for my ammunition choices, I only run Hornady brass and bullets. The 110-grain A-Tips are my first choice. However, I often have to switch to 108-grain ELD-M when I can't get the A-Tips, because they are so sought after.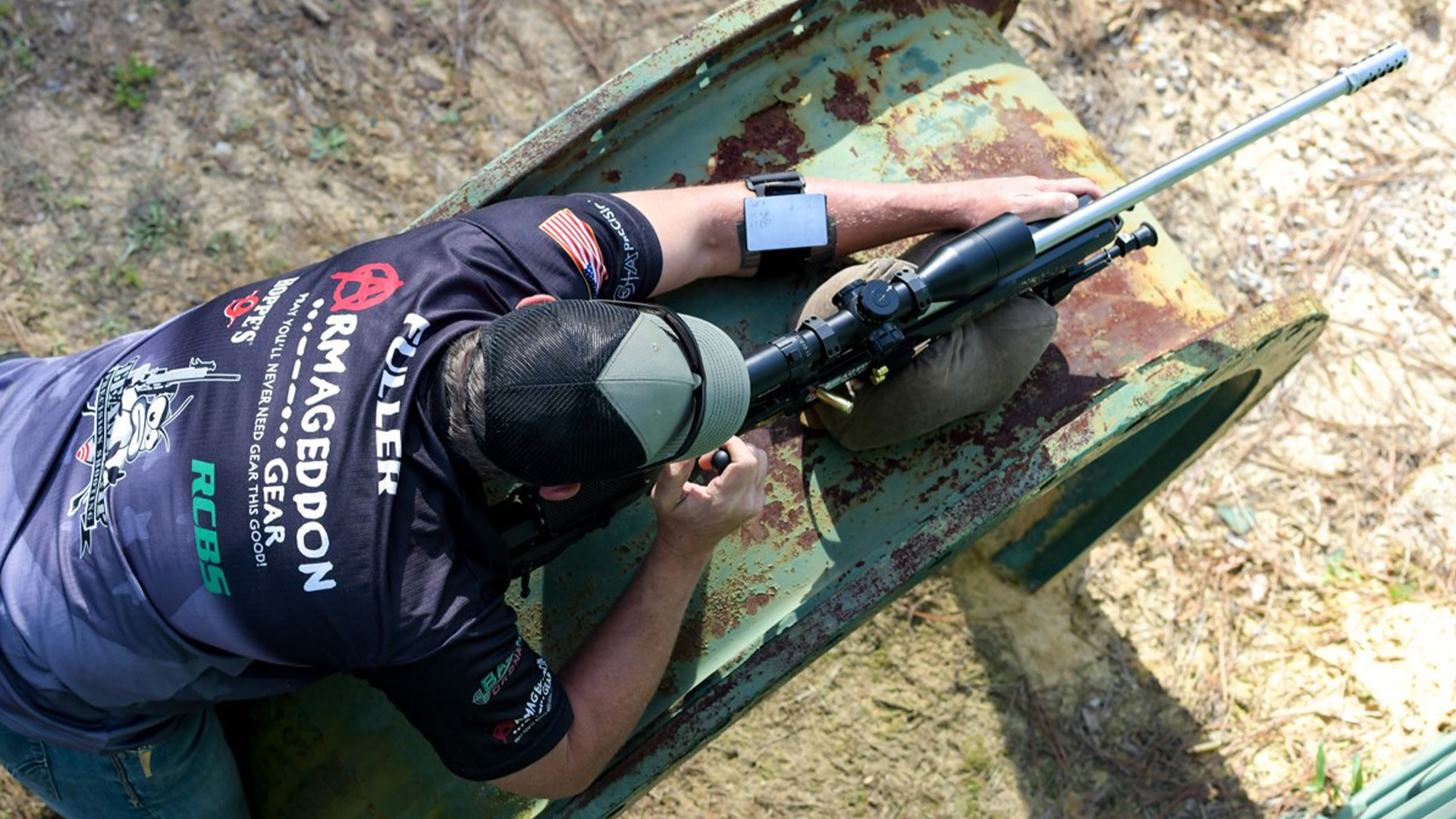 Tell us about your range bag and what you carry in it besides your firearms.
Please don't laugh, but my range bag is a Chinese backpack and range bag that I purchased from Amazon. I know that I own Armageddon Gear, but I'm going to use this bag until we start making something similar to this, because it is the best design I have seen. It usually starts falling apart the first year, but I really like it. Maybe I will knock off the design one day. It would be cool for an American company to turn the tables on Chinese manufacturing for once.
Some of the items that I always have with me are a Game Changer shooting bag, Grey Ops CNC amp plate with an Armageddon Gear amp plate pad, Competition Data Armband, Armageddon Gear Precision Rifle Sling, paper and pens, plus my Kestrel Weather Meter with Hornady 4DOF software. Ear pro, spearmint gum, fix-it sticks, Hoppes gun oil and a rain top round out the rest of my gear.
What do you do in your free time?
In my free time I enjoy hunting and fishing. Occasionally, I enjoy off-the-wall solo adventures. Last summer, I went kayaking 250 miles down the Chattahoochee River, which took me about two weeks. Also last year, I went on a memorable motorcycle trip from Idaho to Kansas.
What would you tell someone interested in finding out more about your sport?
To learn more about Precision long-range competition, my first suggestion is to visit the Precision Rifle Series website and find a club in your area. It's a great way to get involved and learn. Then, start competing at a local (and less intimidating) level.
Any tips for new shooters?
Every shooting sport is mostly mental. Learn the fundamentals and constantly try to improve on those. During a competition, most folks will shoot worse than they do in training, because they are overthinking and second guessing themselves. If you can have fun with it and not get lost in your own head, your performance will be much better. If anyone figures out how to do that, be sure to let me know.
---
Read more:
What's In Your Range Bag, Sean Yackley?