Meopta USA's new Carbon Fiber Tripod ($299.95, MeoptaSportsOptics.com) is compatible with spotting scopes and binoculars with the use of a standard tripod adapter. It also includes a ball head, pan-tilt head, universal smartphone adapter and carrying case. Of note to competitive shooters, one leg of the tripod is detachable for use as a monopod.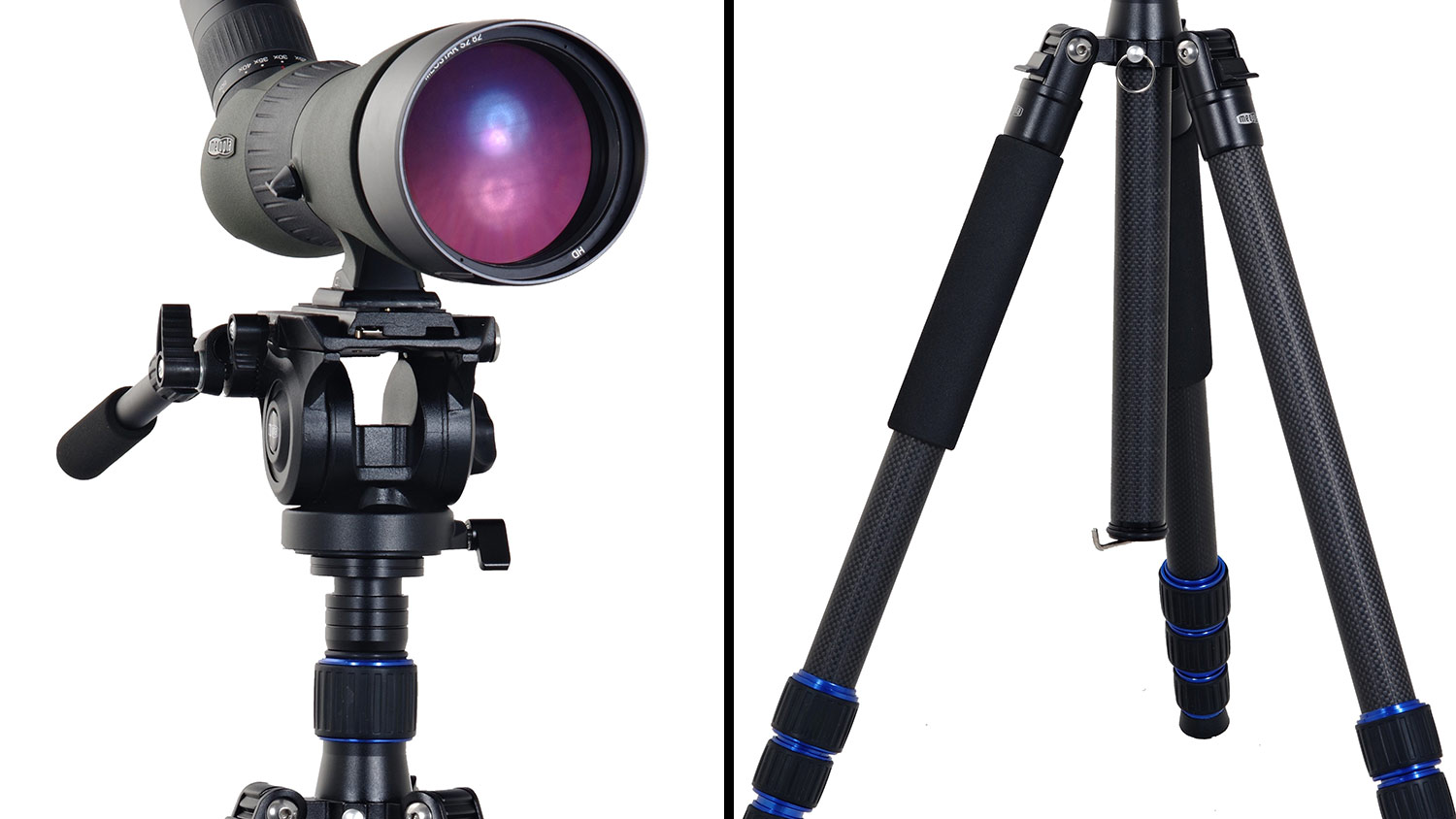 Weighing a svelte four pounds, this tripod can fold down to 18 inches for easy carrying. The maximum total rise with the center riser extended is 70 inches, and there is a center hook where heavy items like a backpack can hang. The kit also comes with four QR plates (two for each head) for rapid deployment.
Best of all, Meopta is offering the MeoPro HD 80 Spotting Scope (straight or angled) and the Carbon Fiber Tripod in a package deal with a retail price of $1,699. Contrasted with the $1,599 retail price for the HD 80 Spotting Scope alone, this is a steal of a deal.
---
See more: What You Should Know Before You Buy A Spotting Scope