Battery-operated active hearing protectors are becoming standard for action shooting competitors. Not only do they block harmful dB levels, but allow shooters to easily hear the start buzzer, range commands and normal conversation with fellow shooters. For games that use non-falling metal plates, like Steel Challenge, they also let the competitor hear the ting on the plate that confirms a hit.

Years ago such muffs were relatively expensive, but a number of companies have entered that field and prices are dropping. The Vanquish Headphone Grey muffs (#40978, MSRP: $69.95) that I spent time with are a good example.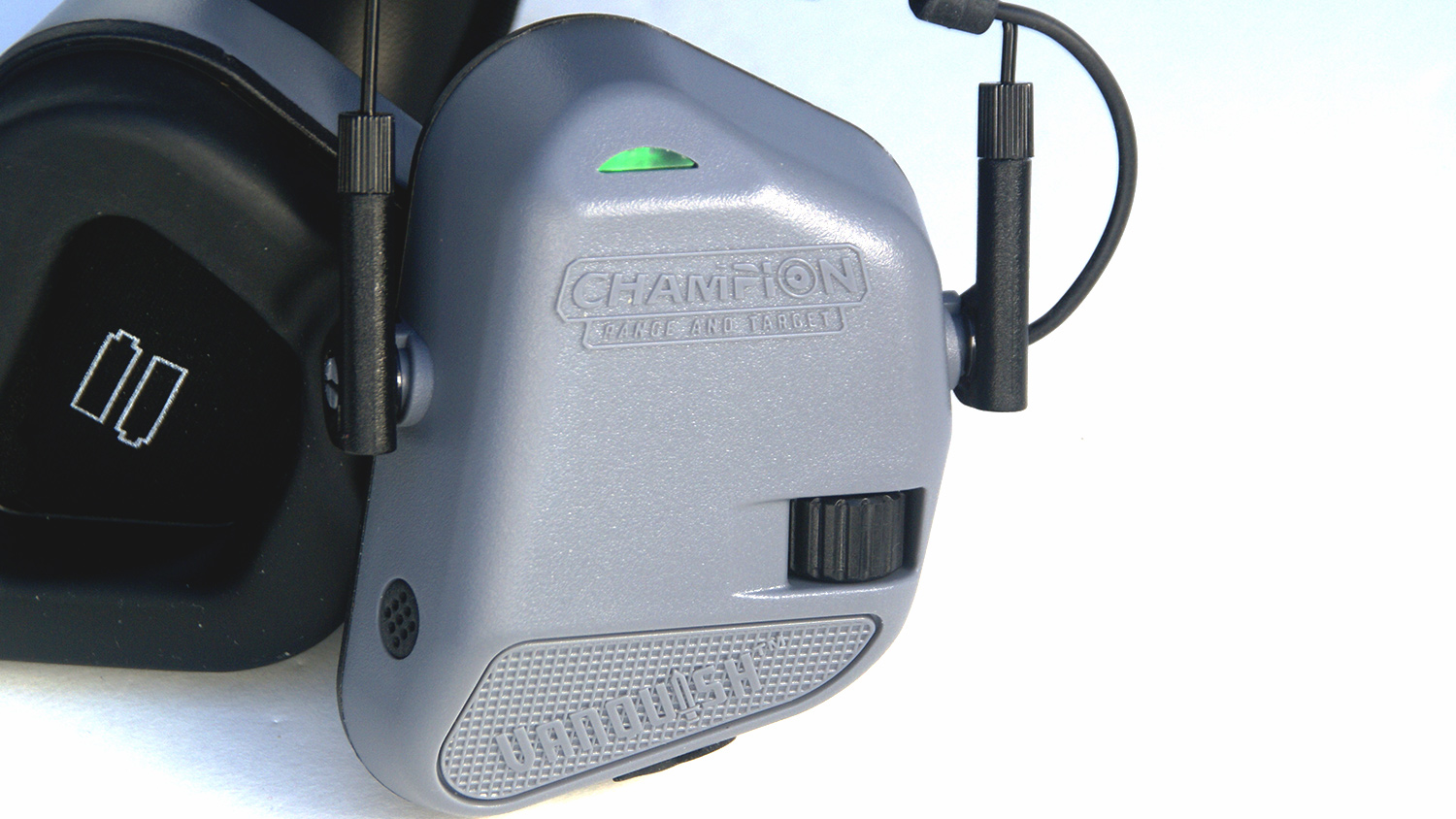 The Vanquish muffs are a compact folding design and shaped to allow easier use with most rifle stocks. They're powered by two included AAA batteries that install by removing the foam cushion inside the right ear piece, slipping the batteries into their compartment and replacing the foam. Champion claims a 100-hour run time per set. A single, variable-power switch on the left ear piece turns the unit on and off. A green light on the left side shows on/off condition. If a shooter forgets to turn them off they will automatically shut off after three hours. I timed it. Turning the switch off, and then on will turn them back on.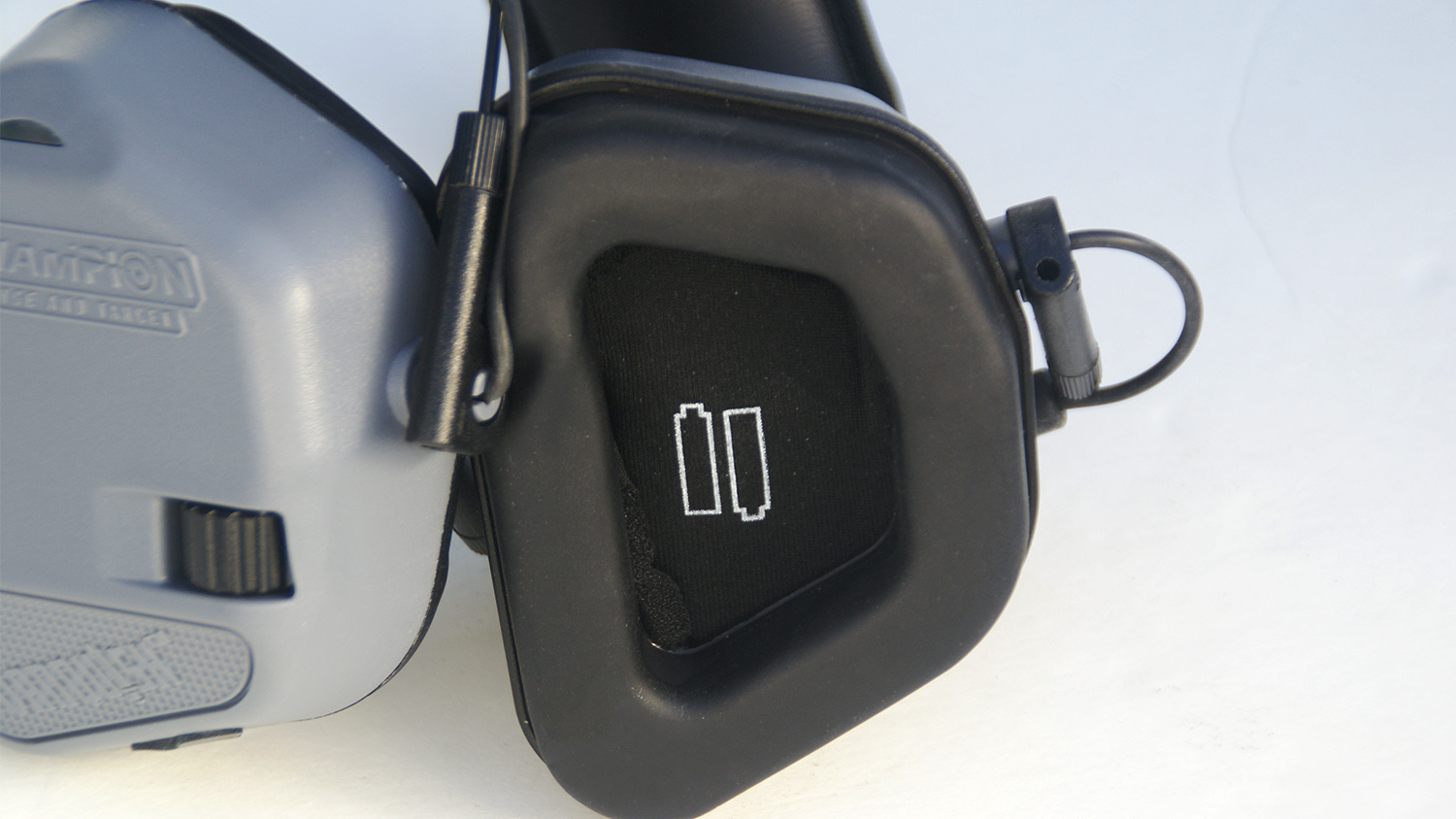 Noise reduction (dB) in electronic hearing protectors is normally measured on a 0-30 scale, with the higher numbers offering the most reduction. The Vanquish muffs are rated at NR 22, for a 22 dB reduction.

Two omni-directional microphones (one on each earpiece) face forward, although the muffs can be reversed to put the mics in the rear if desired. I found them to be very effective at transmitting normal conversation and range commands. They were also pretty powerful. Turning the volume control to just one-third level clearly allowed me to hear the ting of a sub-sonic .22 LR round from a pistol striking a metal plate at 25 yards.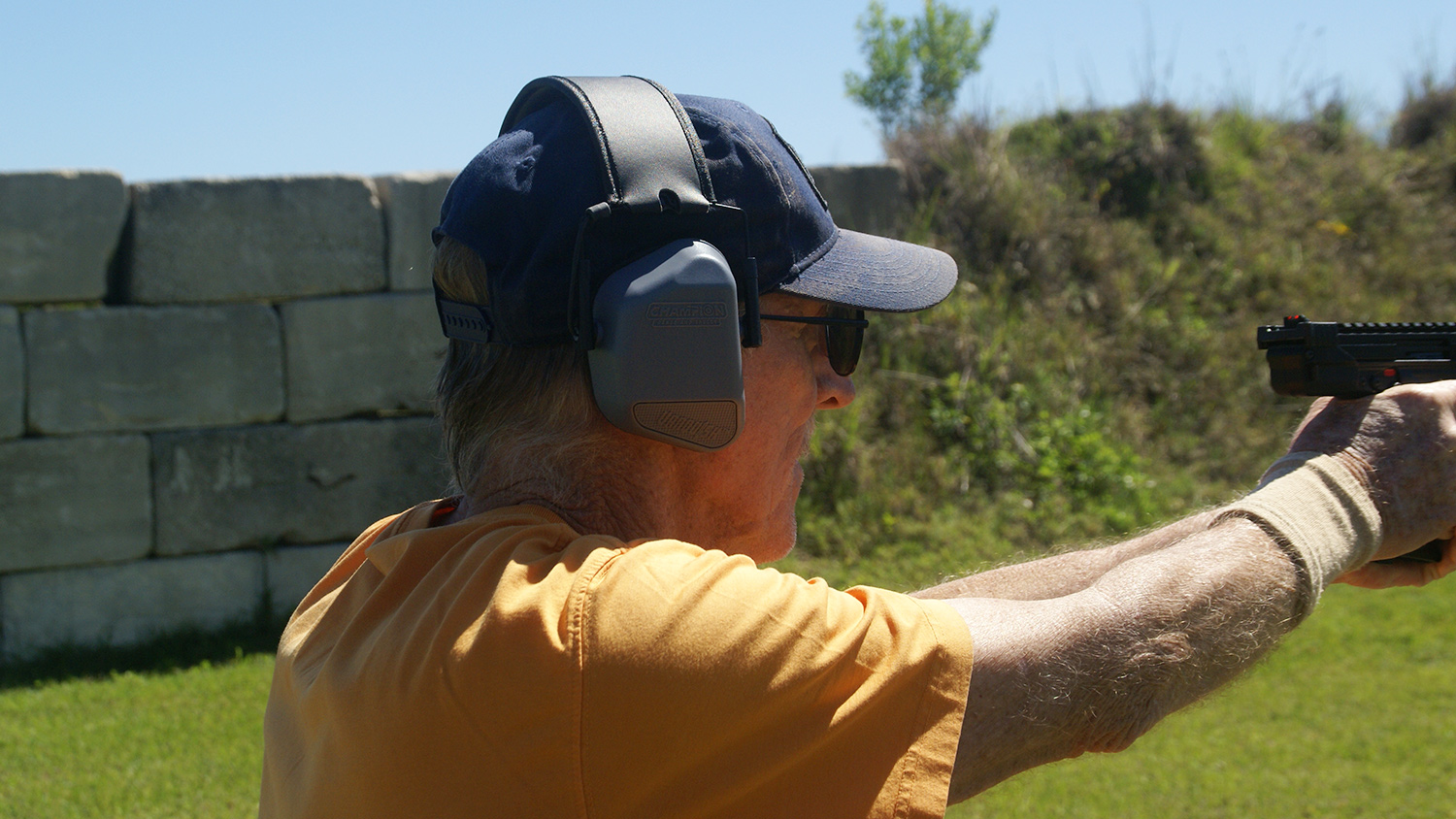 I found the muffs to be very comfortable, with their wide head band and nicely-shaped ear pieces. I also found it pays to watch the clock. When the three-hour automatic shutoff goes―it just goes. There is no warning beep. That happened to me on a Steel Challenge string. I learned to flick them on and off every couple of hours.

But considering the modest price of the muffs―that's a small price to pay for comfortable, effective performance.