by
Chris Christian, Field Editor
posted on August 28, 2018
Support NRA Shooting Sports USA
DONATE
Competitive shooting is not an inexpensive sport. The cost of guns, ammunition, travel, match fees, and the various items of accessory equipment needed to put a shooter at their best, can eat a big hole in a wallet quickly. Saving a few bucks without compromising effectiveness is a "good thing."

That was a dilemma I faced recently when my heavily-used 14-year old electronic muffs started to show their age. I decided a backup set was in order.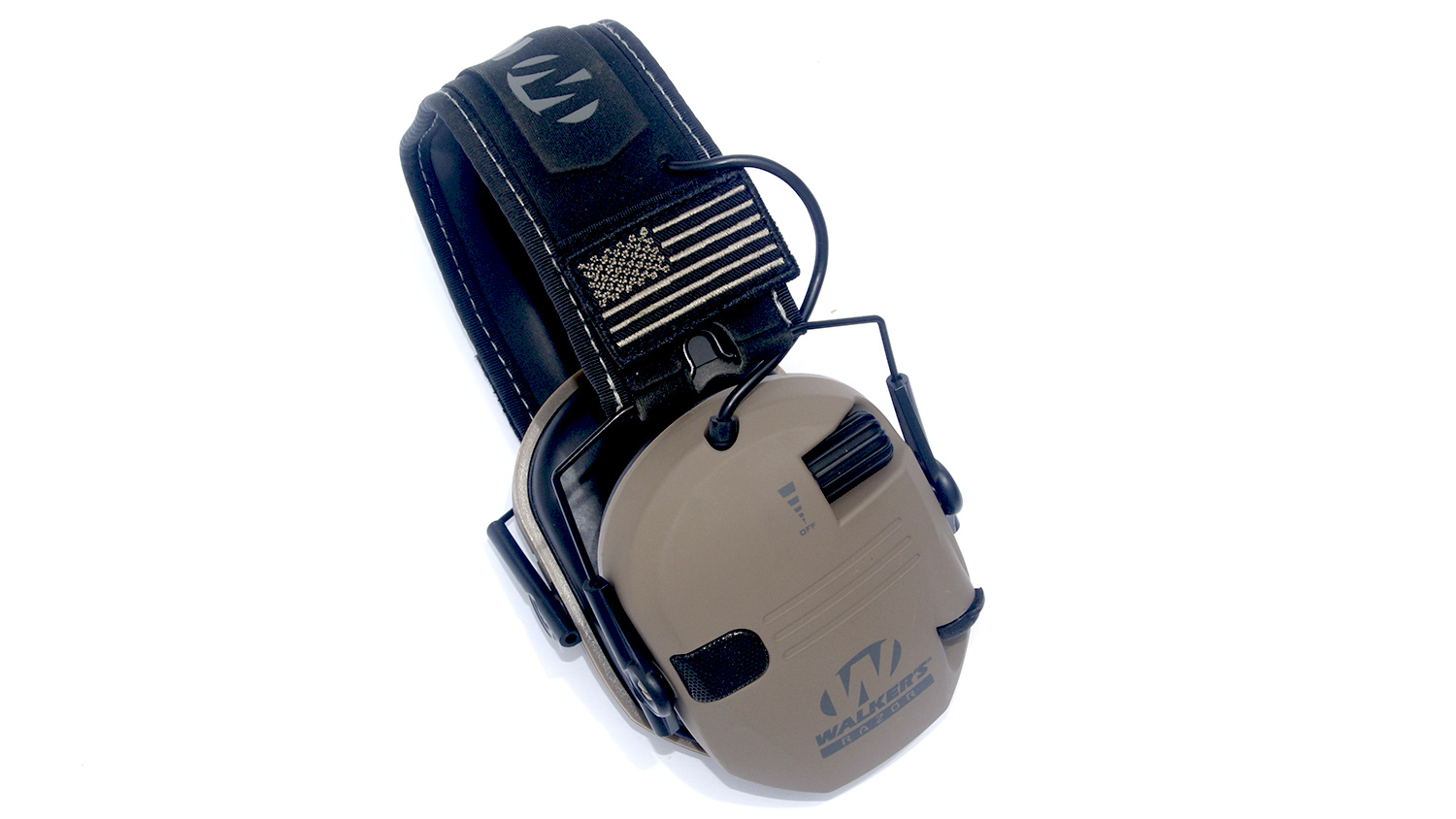 Ear protection is mandatory on many ranges, and an excellent idea on all. But action shooting competitors need more than that. They also need to be able to hear range commands, and in some cases (Steel Challenge) bullets hitting targets. Electronic "active" muffs are standard among serious competitors, and not always inexpensive. I did some research and found Walker's Razor Patriot Series Muffs (MSRP: $79.99). I'd used Walker products in the past and they were effective.

The slim line muffs were comfortable to use with rifle or handgun. They're powered by two AAA batteries (included) and the battery compartment is external and easy to access; although I'm still on the first battery set. They provide a 23db noise reduction (NRR).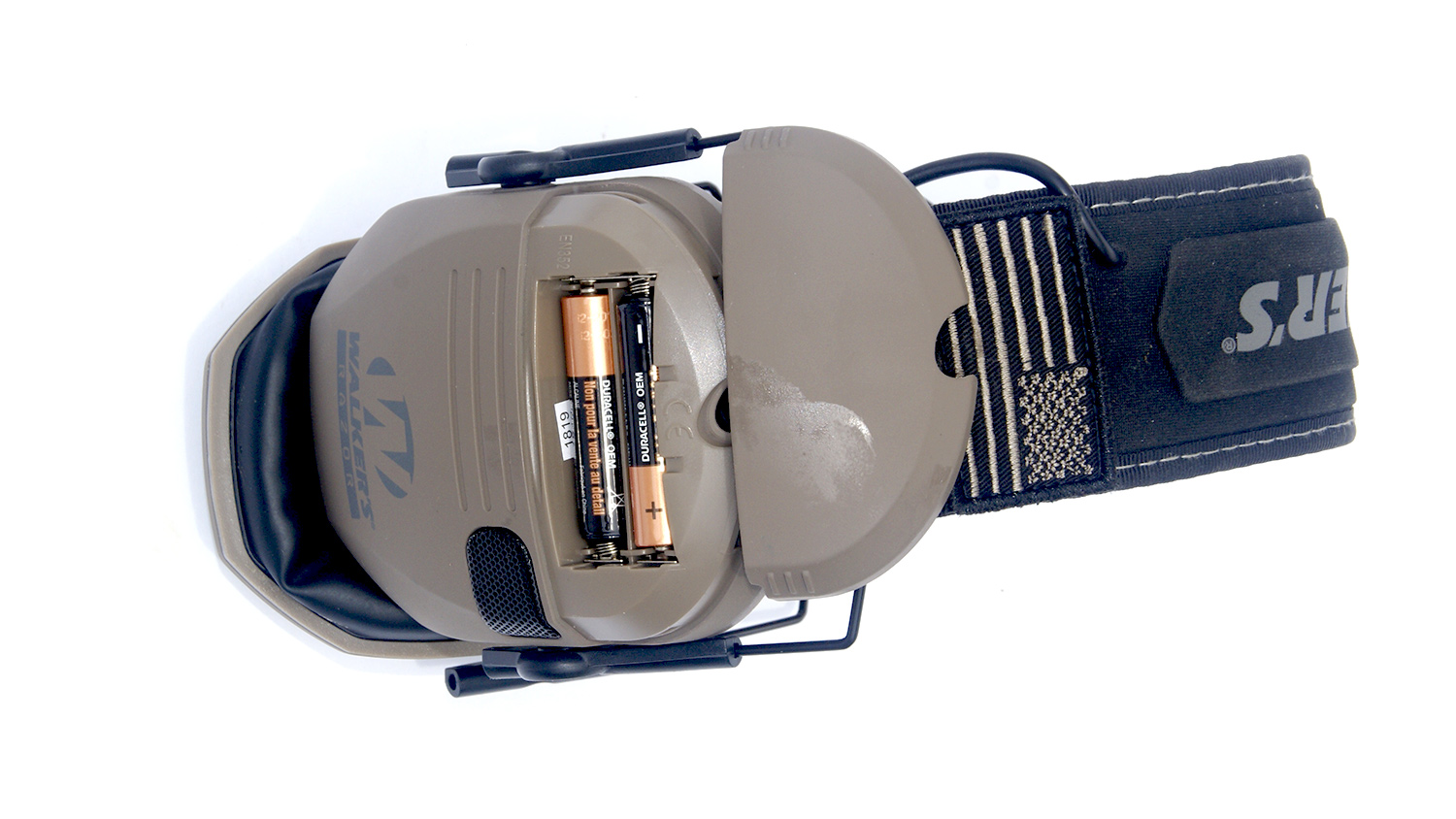 Two directional microphones can be worn forward, or rearward. A single rotary volume control switch activates both. An audio input jack is located below the volume switch and features a protective cap.

The audio quality is impressive. In fact, I seldom turn the volume control past 40 percent. Even with subsonic .22 LR rounds (with the mics facing forward) I can clearly hear the bullet impact "ting" on a Steel Challenge 20-yard 10-inch plate. That's very handy, whether shooting or acting as the RO.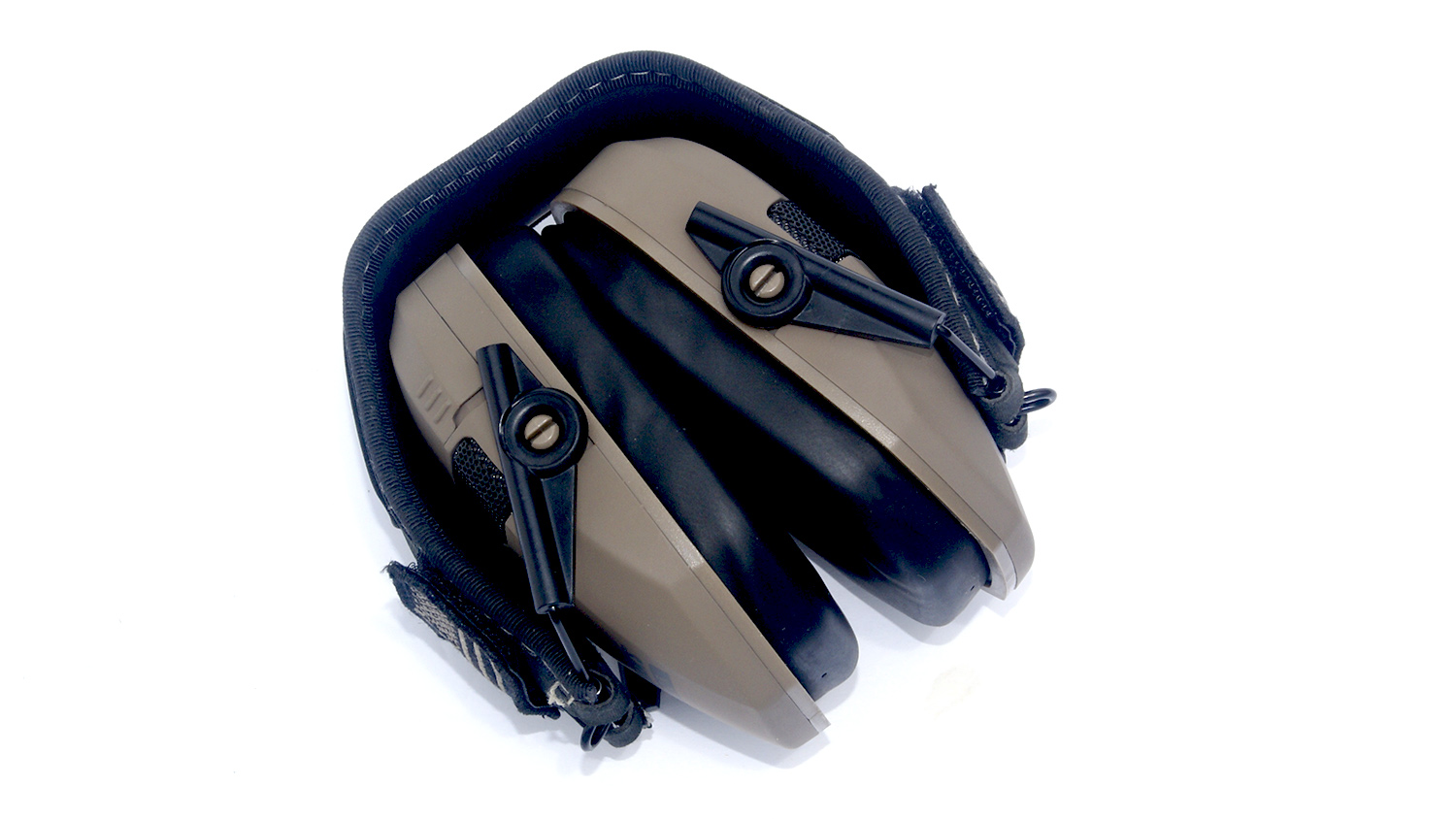 In matches where I don't have to hear standing steel hits (IDPA, USPSA, Precision, etc.) wearing the mics facing rearward provides even better noise attenuation. And lets me hear what the Peanut Gallery behind me is saying about my skill—or lack thereof.

The only drawback is that the unshielded mics can produce some occasional wind noise. A piece of foam taped over the mic would correct that. But, considering the price, that doesn't bother me. Especially since a bit of online shopping found them for less than their listed MSRP.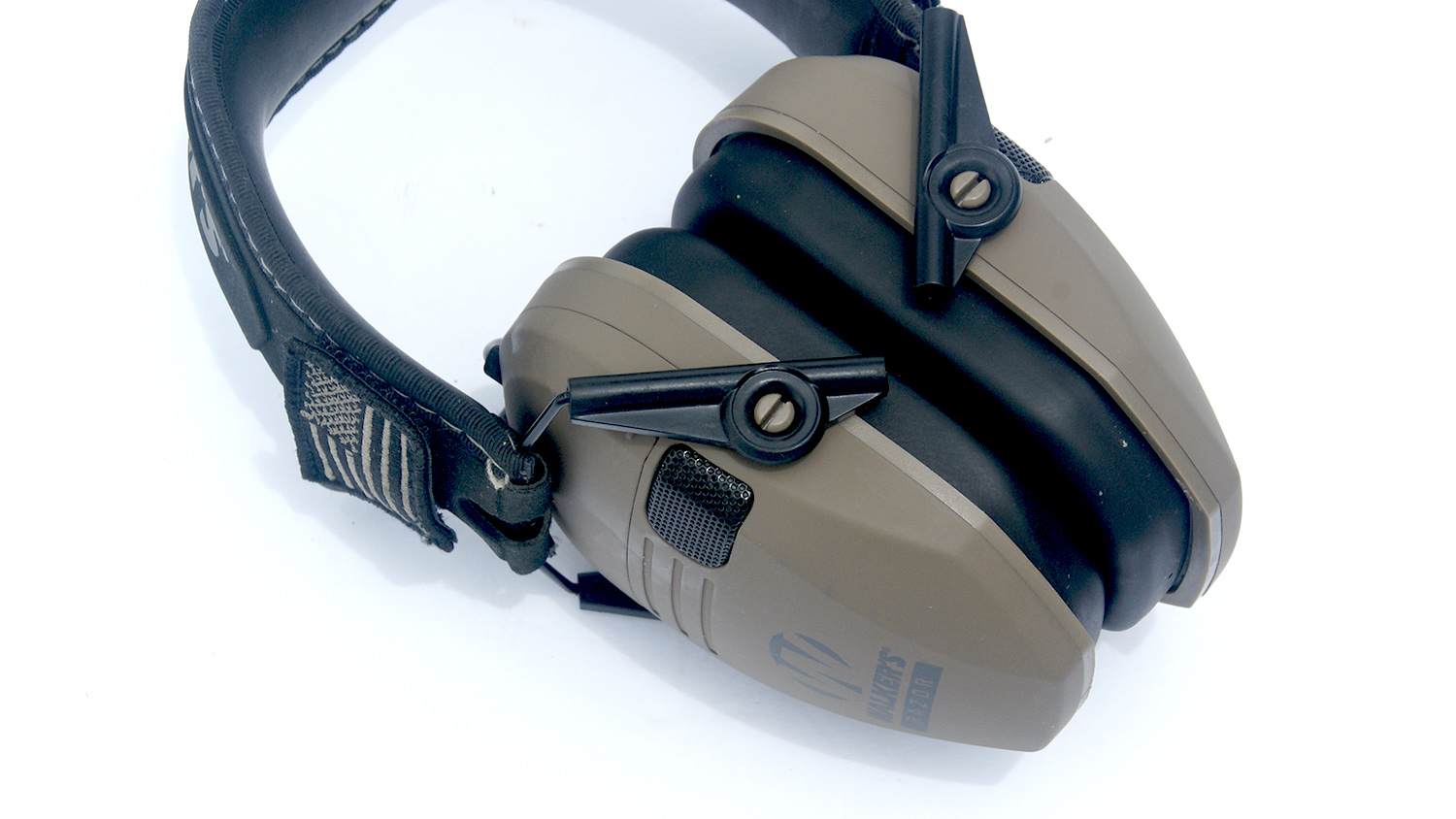 After a dozen matches the Razor electronic muffs have proven very effective performers, despite their modest price.