by
Chris Christian, Field Editor
posted on January 29, 2021
Support NRA Shooting Sports USA
DONATE
Pistol Caliber Carbines have become extremely popular in the action-shooting games. When combined with the explosive growth of rimfire rifles in Steel Challenge, there's a lot of competitors shouldering long guns these days. Some have experienced an unforeseen problem.
Many competitors favor active hearing protection that blocks high dB levels but allow normal conversation to be heard. That's important in hearing range commands, or the "ting" of a hit in Steel Challenge. The most common—and least expensive options—are battery-operated ear muffs. But depending upon the shape of the gun's comb, ear muffs can prevent getting a proper cheek weld and make shooting difficult. I've experienced that myself, which is why Safariland's new In-Ear Pro Impulse Hearing Protection system piqued my interest. In-the-ear plugs provide a better fit with a long gun.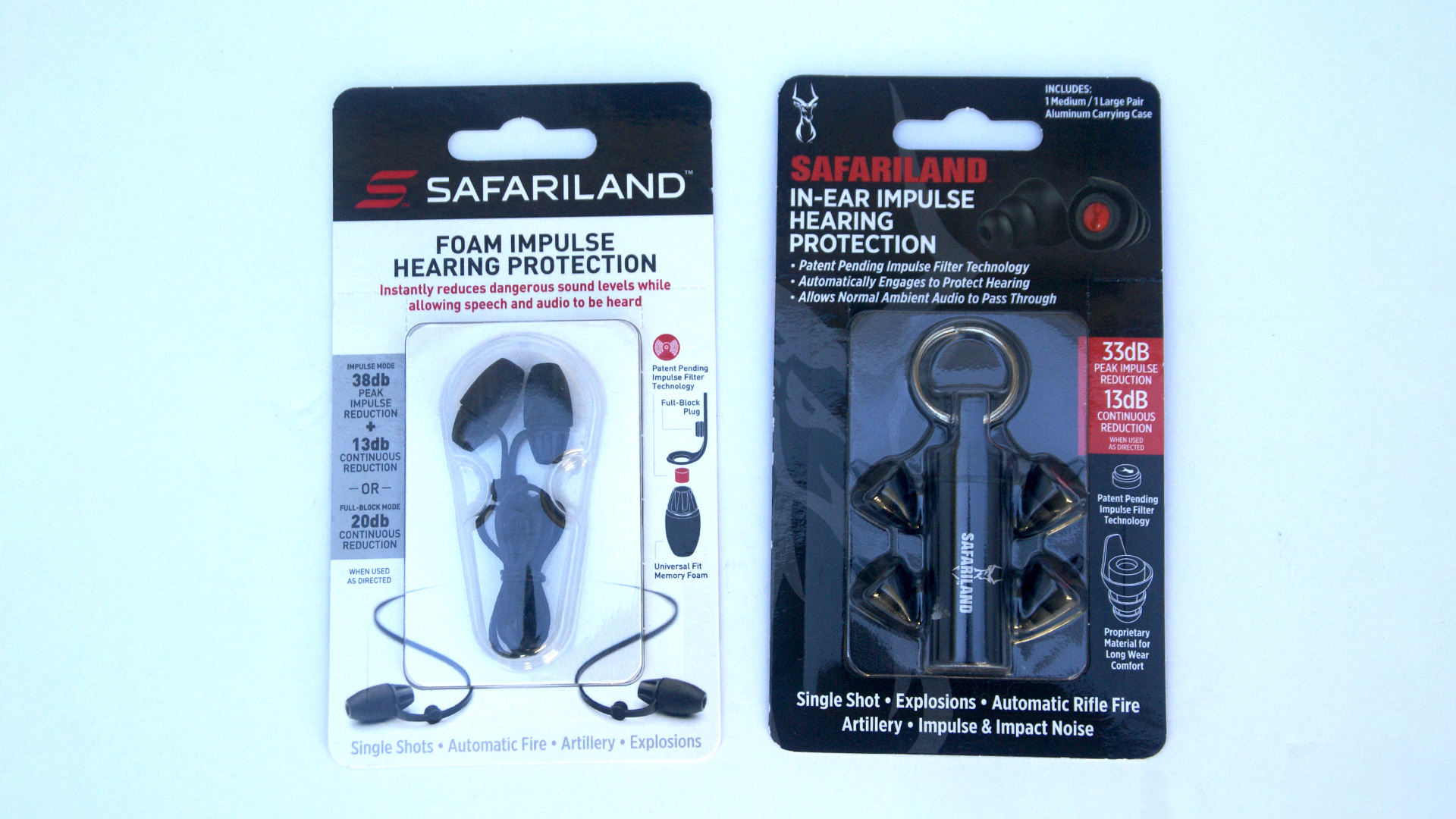 These plugs are made of washable, medical-grade TPE rubber. Within the plug is an Impulse Filter that uses no batteries, yet is claimed to block high dB sounds while allowing normal speech to be heard. There are two versions offered. 
The TCI-Impulse Foam ($14.99, SKU 1347597) consists of a pair of ear buds that hold the Impulse Filters and are connected by a removable neck strap. They claim 38 dB peak reduction and 13 dB continuous reduction. The second model is the TCI-Impulse ($19.99, SKU 1218591). These are softer in-the-ear plugs without the strap, although a tab is provided for easy removal. Two sizes of plug—Large and Medium—are included, along with a convenient aluminum carrying case. The Impulse Filter arrives installed in the Large set, but is easily transferred. They claim a 33 dB peak reduction, with 13 dB continuous. Both models were provided for testing, and lacking sophisticated audio measuring equipment I used the "country boy" method.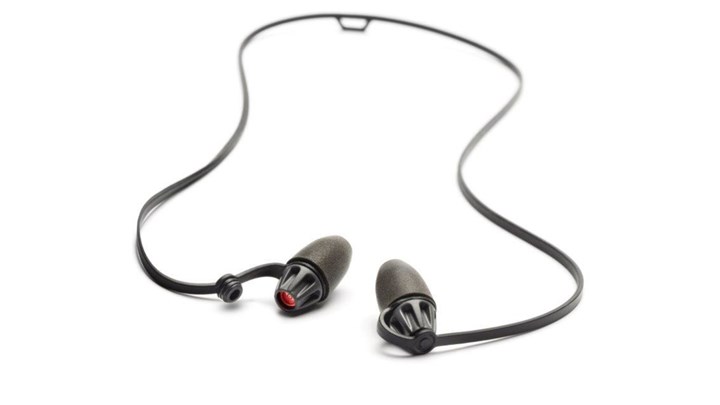 Heading out to my backyard range, I took both sets of plugs, my regular electronic muffs, along with a .22 LR rifle, .38 Spl. revolver and a 9 mm PCC. I ran a handful of rounds through each gun with my electronic muffs to get a baseline on the muzzle blast level, and then repeated the process with both sets of ear plugs.
My (admittedly) non-scientific tests showed no discernible difference in the report of each of the guns with the muffs or either plug set. But there was still the matter of normal conversation and "ting." For that I headed over to my club's weekly six-stage Steel Challenge match.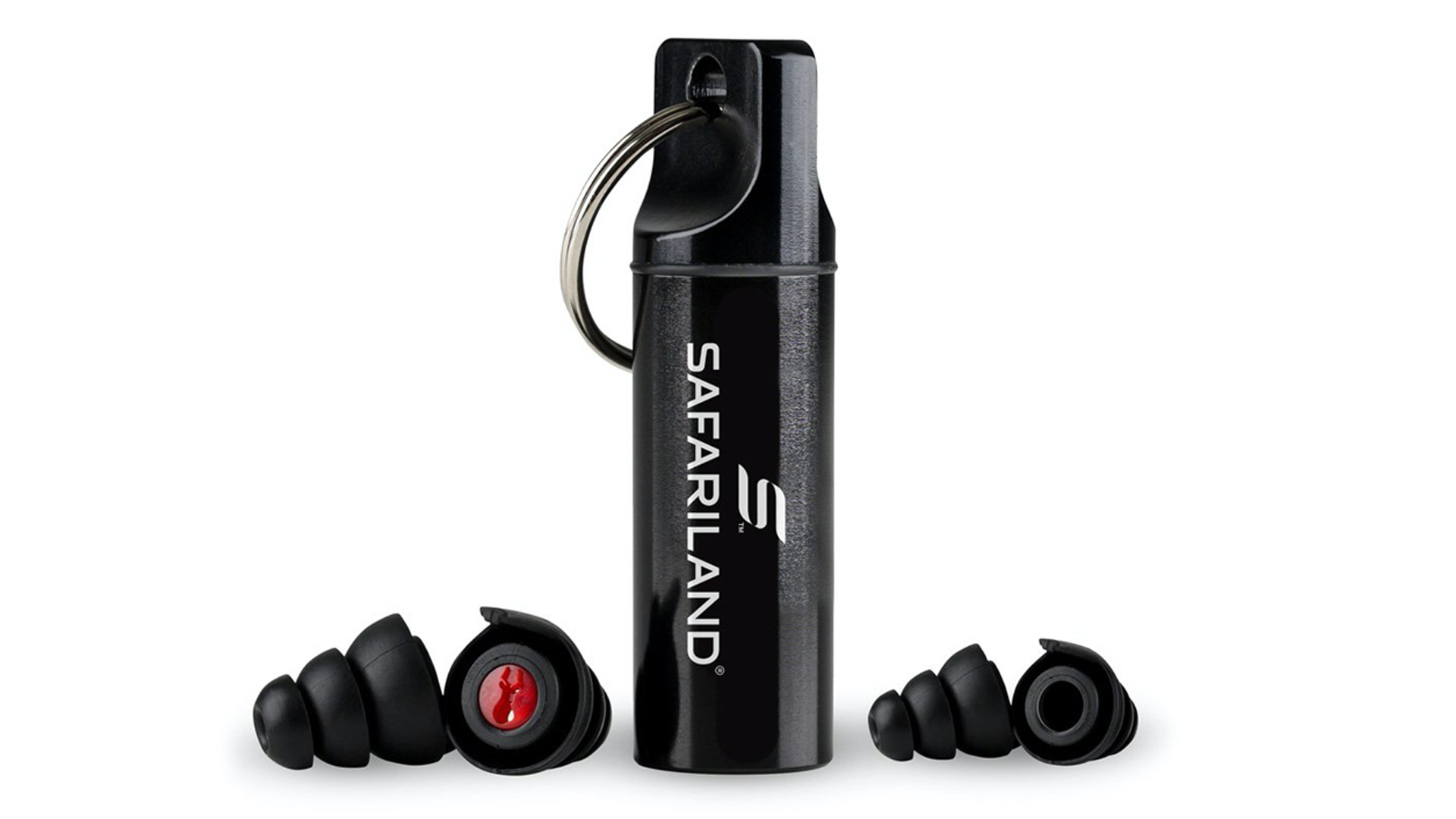 I shot my .22 LR rifle and carried my regular active muffs and the TCI-Impulse plugs, which I found to be the more comfortable of the two. I shot the first two stages with the muffs to get a baseline, and immediately after my second stage I installed the plugs.
To begin, I talked to my fellow shooters, who I see every week and know what their voices sound like. Their voices were slightly muted over that experienced with the electronic muffs. But that's understandable. The muffs block high dB levels, but amplify voices. As for the plugs, they have a built-in 13 dB reduction which would mute those voices.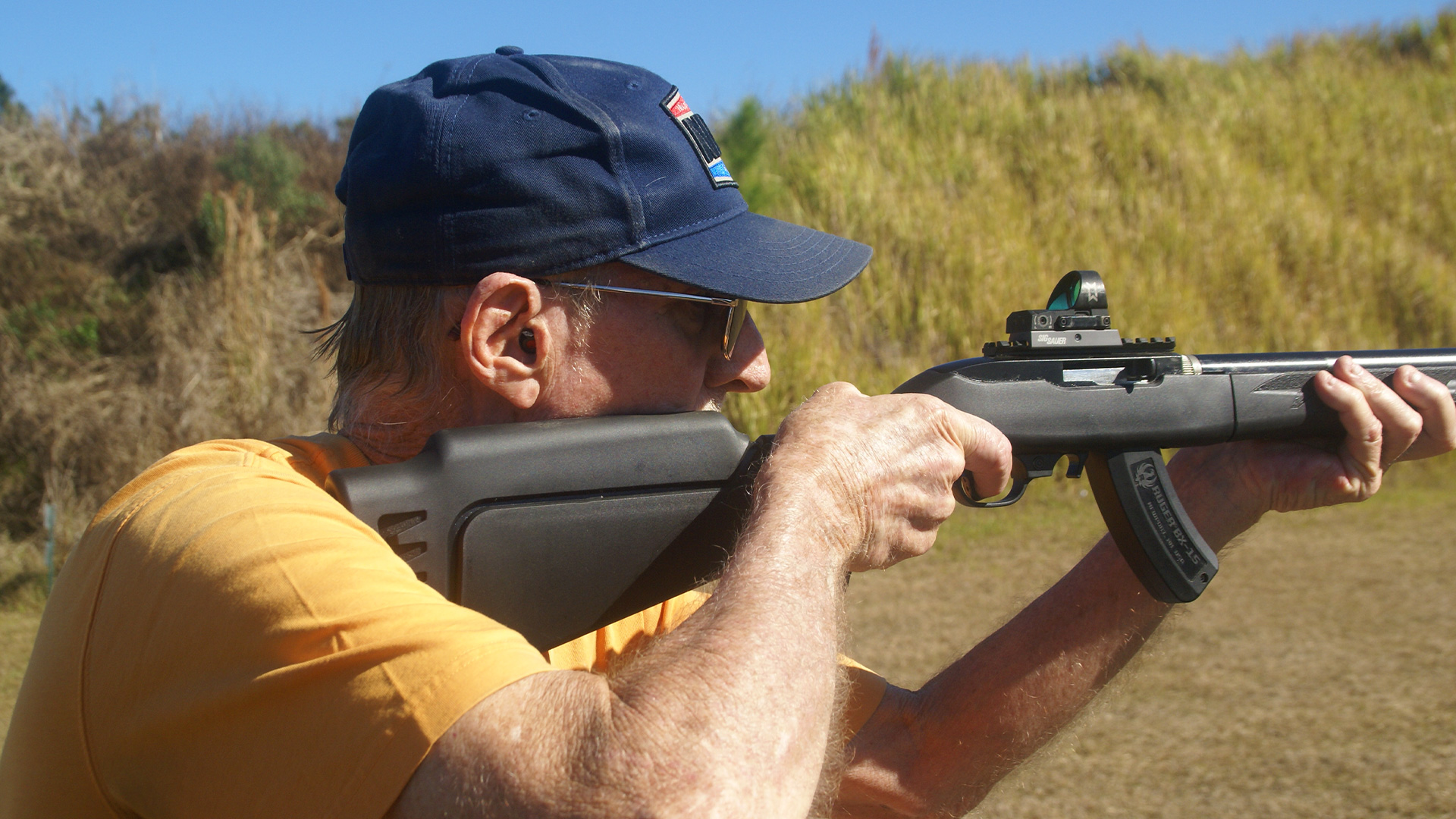 Standing 12 feet behind the shooting box I listened to the other shooters as they ran their stages. They were a mix of .22 LR pistols and rifles, a couple of 9 mm CO guns and one 9 mm PCC. Even from that distance, I had no problem hearing the range commands or the beep. The gun reports sounded no different than with my muffs. And with all the guns, I had no problem hearing the distinct "ting" on the target plates.
My remaining four stages were shot with the plugs. And I could not detect a difference in their audio performance versus the muffs. But they provided a more comfortable stock fit. The convenient carrying case makes them simple to slip into a range bag, and I'll keep them handy for future matches.
Learn more at safariland.com.
---
Read more:
What's In Your Range Bag, Jalise Williams?