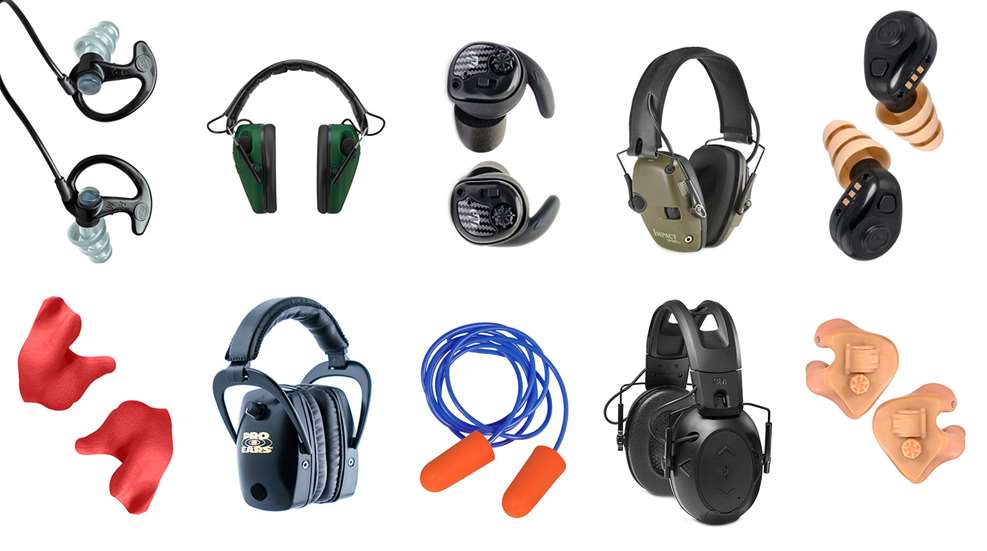 It probably isn't news to you that noises in excess of 85 decibels are harmful to hearing, or that most gunfire exceeds 130 decibels. Fortunately, there are plenty of ear protection solutions to fit your particular comfort needs and budget—products ranging from foam plugs and passive muffs to digital in-the-ear models. Below, in no particular order, are samples of what's available from industry leaders covering all price points.

Editor's note: You may want to read the related article "The Price of Shooting—Hearing Loss?"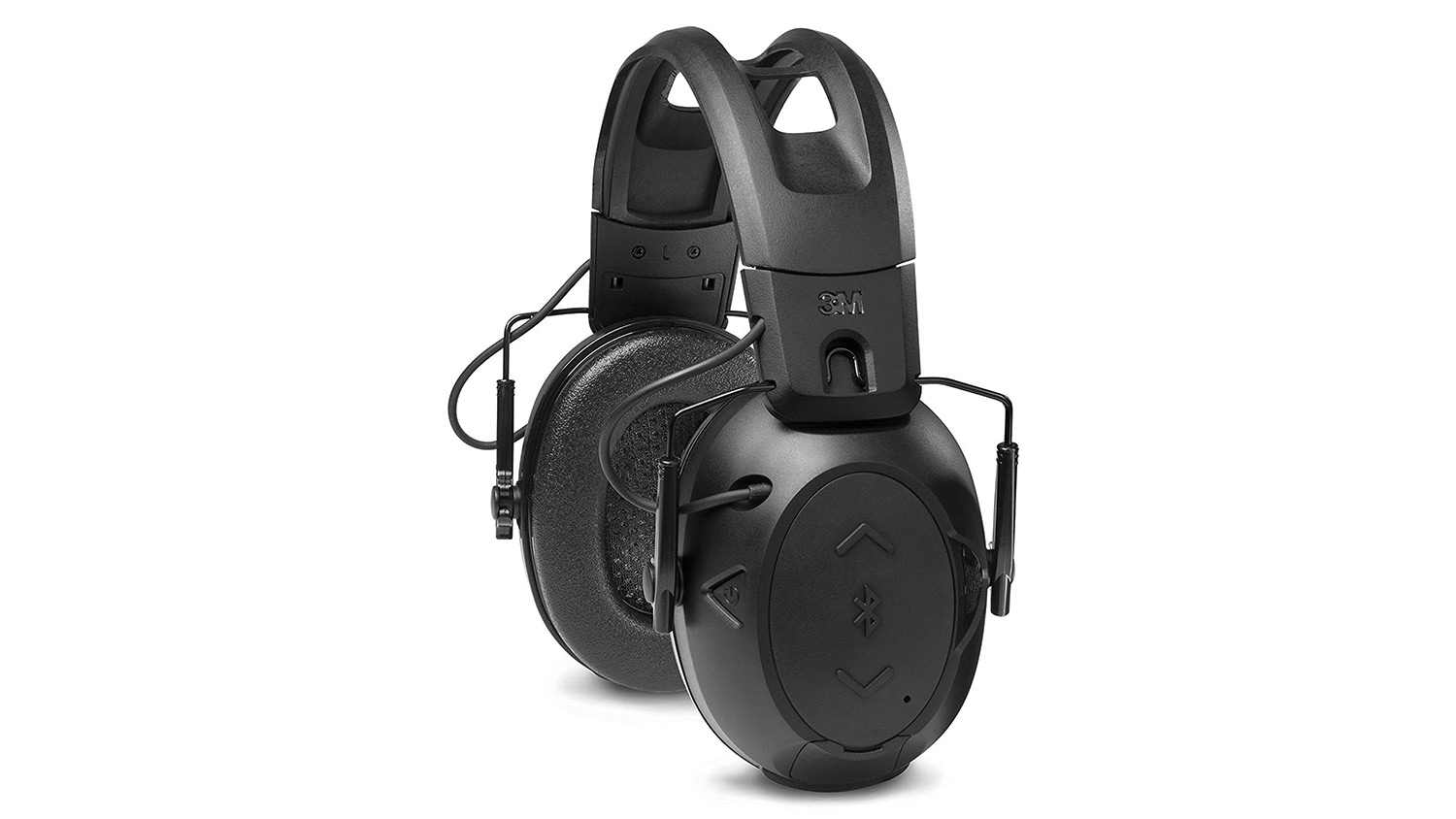 Peltor Sport Tactical 500 with Bluetooth
This unit electronically suppresses sounds with a high 26 decibel noise reduction rating (NRR), and features Bluetooth for wireless connectivity with mobile devices to make phone calls or listen to music. Recessed microphones lower ambient and wind noise, and Peltor's Clear Voice Tracking is designed to make human voices audible—making it easier to communicate with others on the range. The headset also includes a 3.5 mm headphone jack. Volume is adjustable with buttons on the right muff. The muffs fold small enough for easy storage. The Tactical 500 runs on two AAA batteries. $146, Amazon.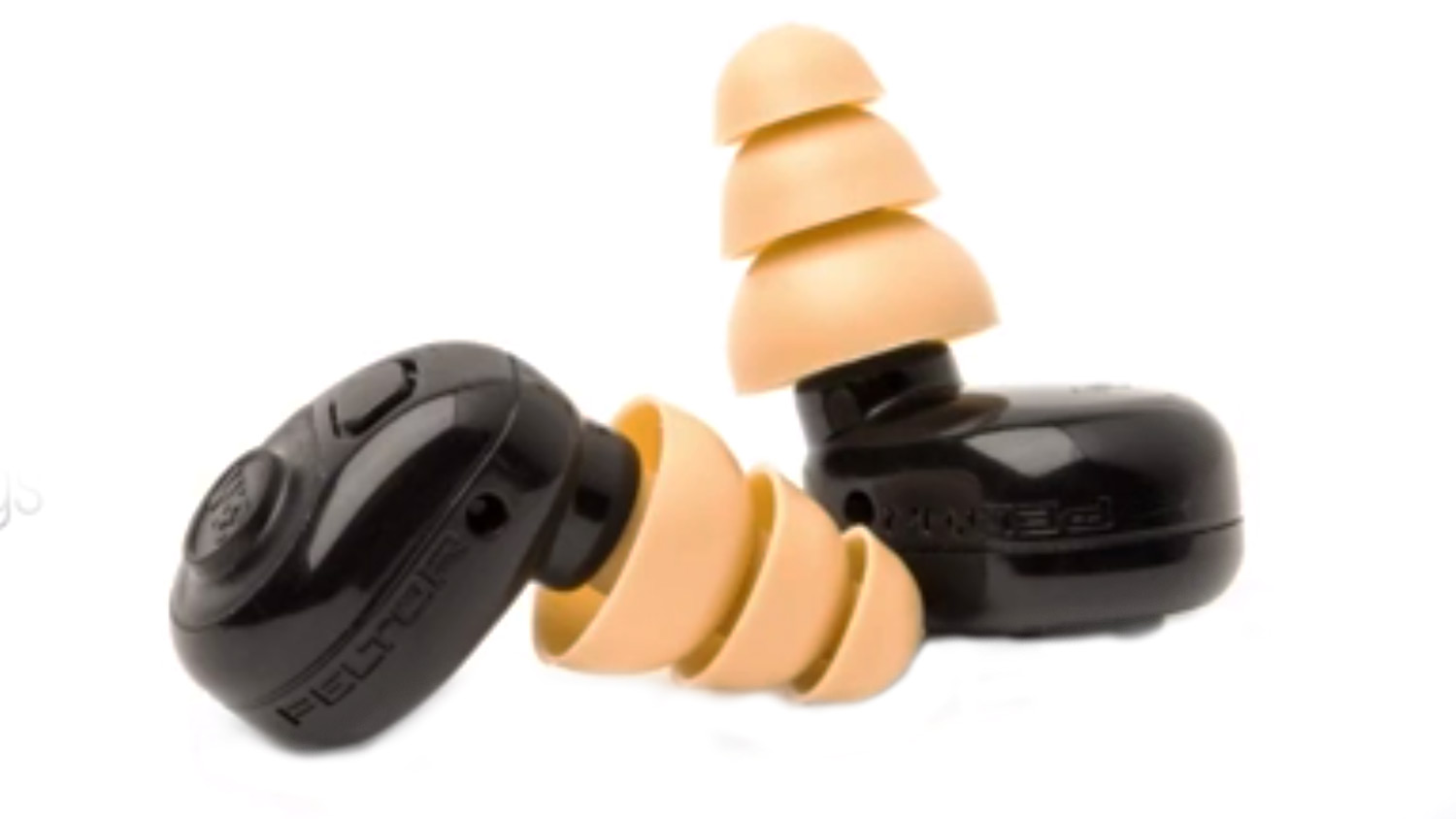 Peltor TEP-100 Tactical Earplugs
These electronic earplugs have a NRR of 23 decibels, come standard with a rechargeable lithium-ion battery and a convenient portable charging station (that doubles as a carrying case) powered by AA batteries or a USB cord. Microphones in each plug amplify light sounds and the design keeps moisture away from delicate circuitry. Eartips are replaceable and come in multiple sizes. The battery will last for 16 hours in between charges. $350, MidwayUSA.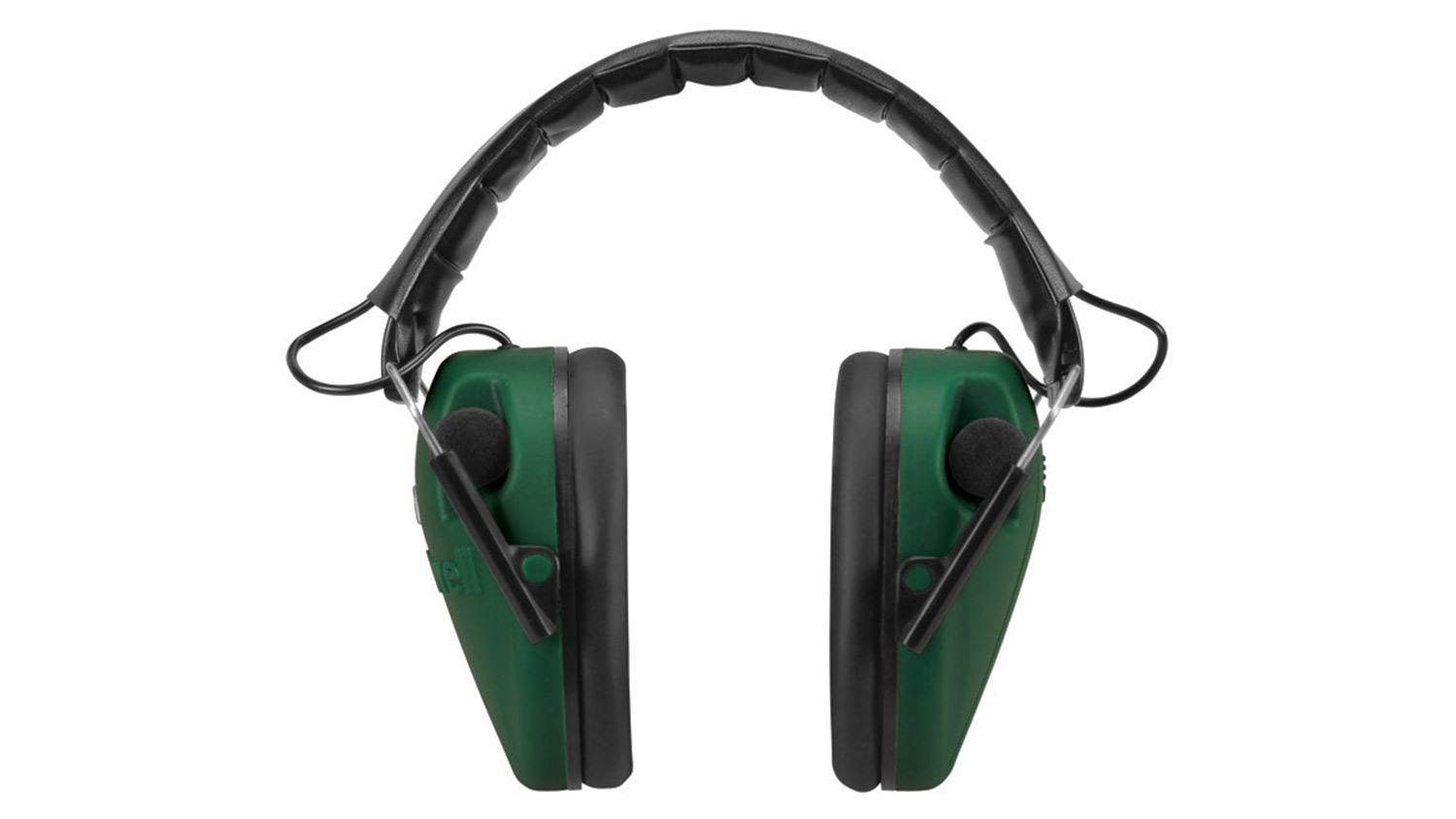 Low-Profile Electronic Hearing Protection
The E-MAX muffs have advanced amplification circuitry with two microphones for clear communication, NRR of 23 decibels and shooters can adjust the volume control for environmental sounds from 0 to 20 decibels. Sounds above 85 decibels are immediately shut off for a split second to prevent ear damage. A cushioned headband provides shooters with greater comfort. $24, MidwayUSA.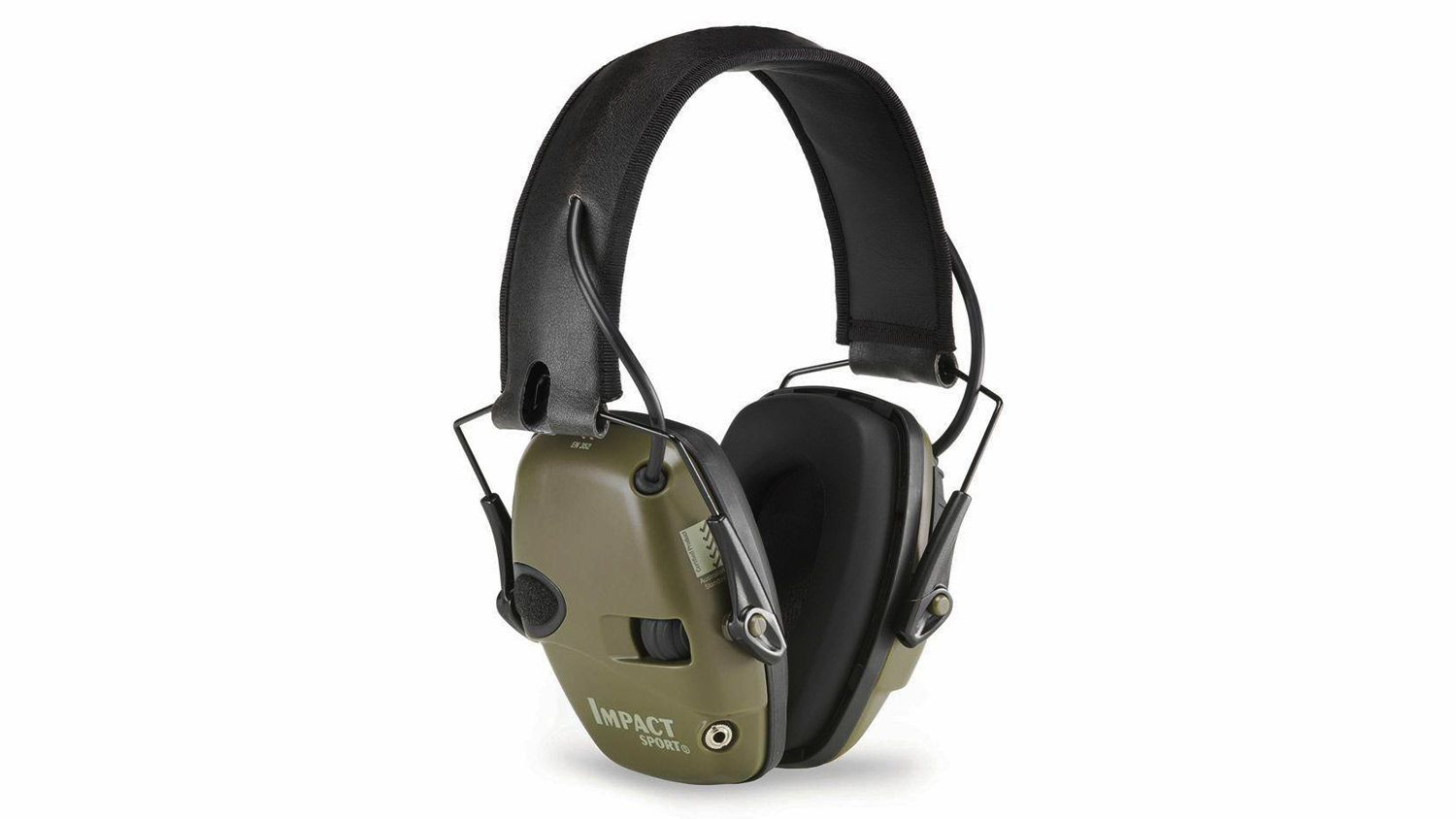 Howard Leight Impact Sport Earmuffs
The Howard Leight Impact Sport earmuffs have an extremely low profile, a NRR of 22 decibels and amplification of low-level ambient sound. These comfortable muffs are water-resistant, have integrated power and volume controls, an external audio plug and a 350-hour battery life from two AAA batteries (included). Also has a four-hour auto shut off and folds nicely for compact storage. $60, Bass Pro Shops.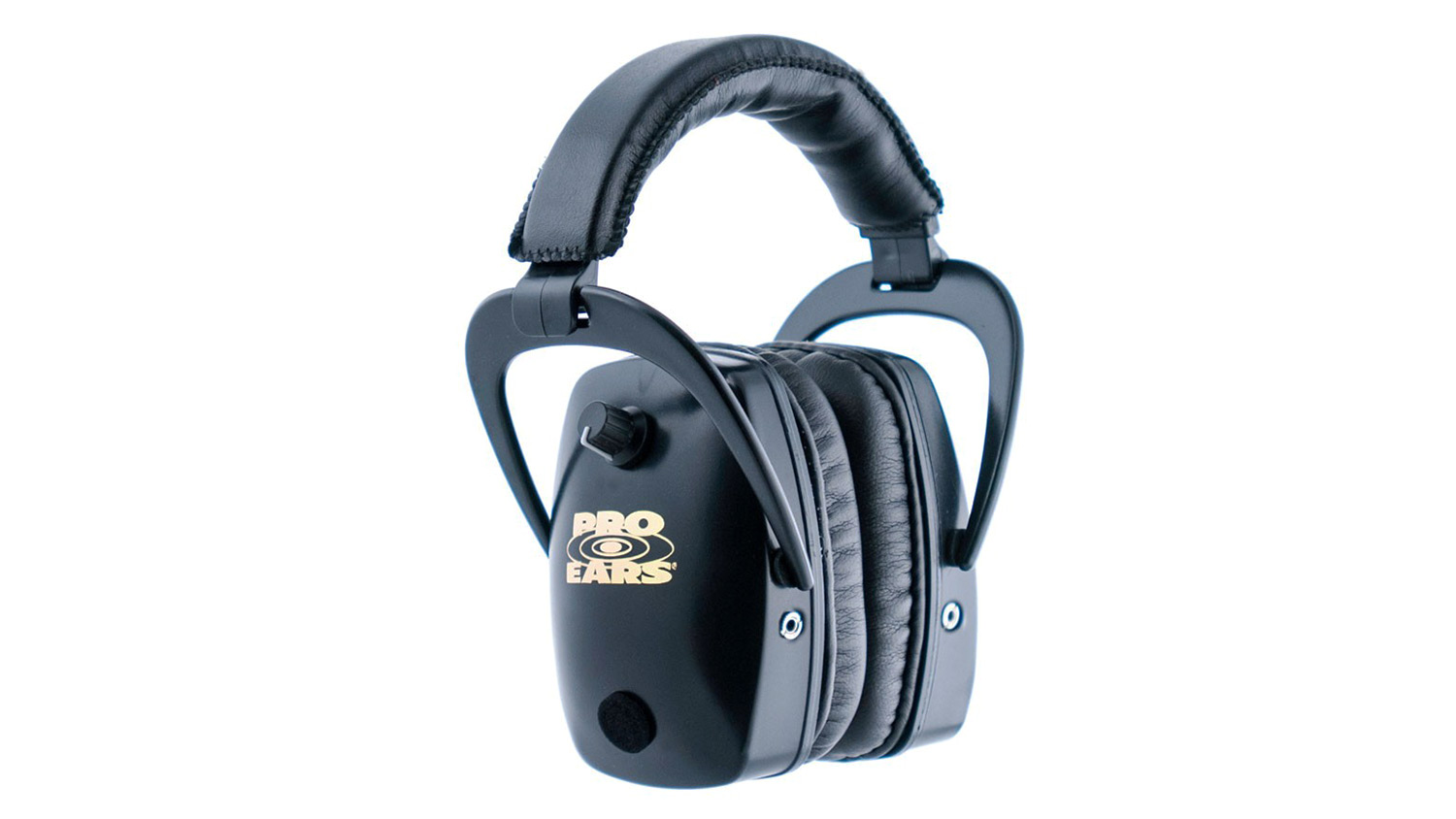 Pro Ears Pro Slim Gold Series
One of the industry leaders in hearing protection—Pro Ears offers its Gold Series line of earmuffs for serious shooters. Every model, including the Pro Slim Gold features a fully enclosed military-grade circuit board in both cups for protection from the elements and gold connectors for the best conductivity. Additionally, the circuit board is equipped with an LED alert light so you can see exactly how your unit is working, computer-controlled auto shut off, an NRR of 28 decibels and all-day comfort thanks to patented ear cushions with no-sweat seals and an adjustable, padded headband. With a medium profile cup, the Pro Slim Gold is a good choice for pistol shooters or IDPA and IPSC competitors. $210, Pro Ears.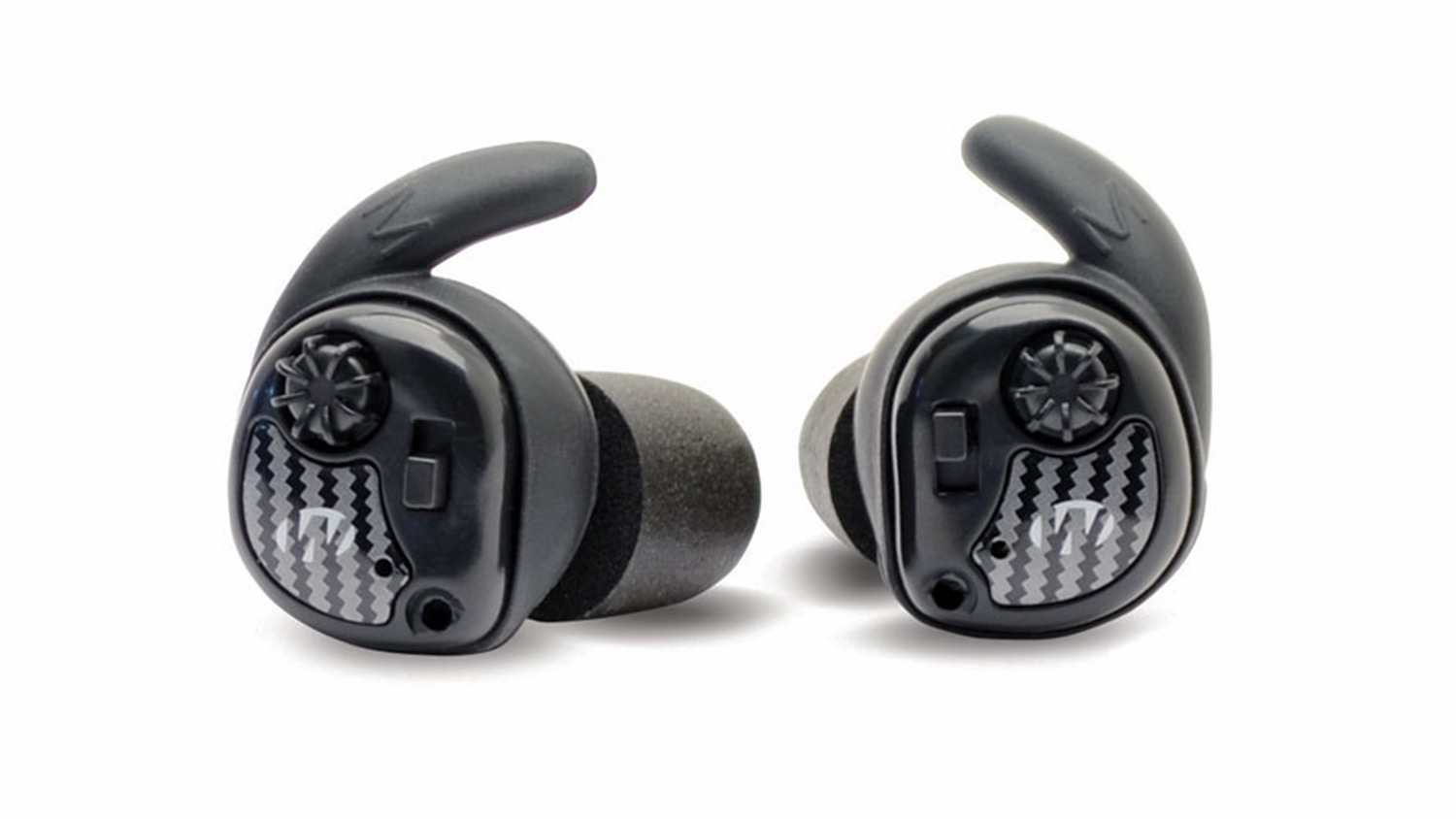 Walkers Silencer Earbuds
The Walkers Silencer earbuds come with omni-directional microphones, sound activated compression to protect ears from harmful muzzle blast noise, and digital sound protection to make chatting at the range an easier prospect. A set of foam and fins in multiple sizes allow for the perfect fit for ears of different shapes and sizes. The handy lanyard is detachable, and each bud has independent volume control. Battery life is 80 hours with an included #10 battery. $180, MidwayUSA.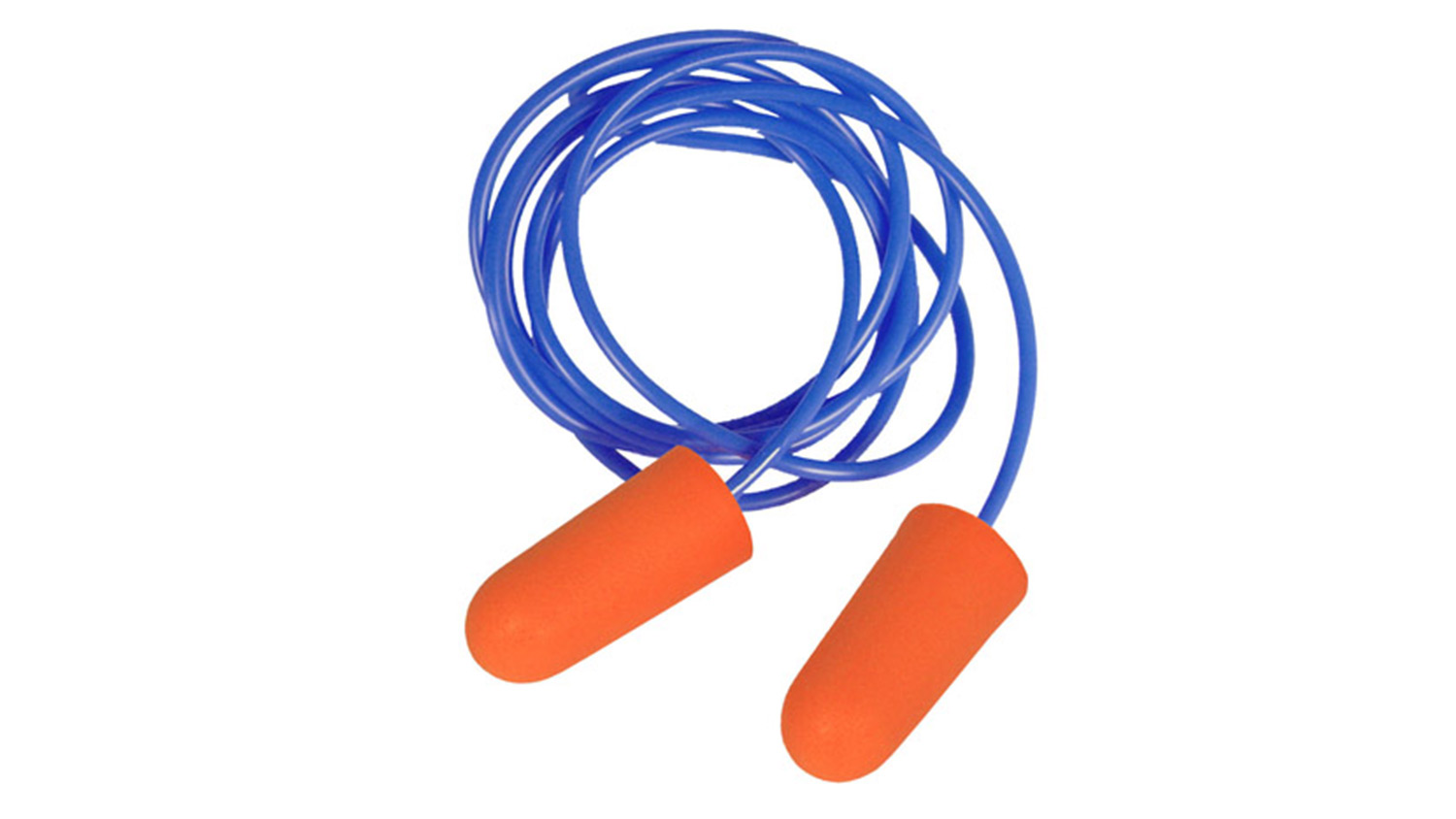 Radians Foam Plugs
Simple but extremely effective, these foam plugs offer a natural fit and seal for the ear canal. The tapered shape and low pressure, self-adjusting foam allows for a longer, more comfortable fit and quick recovery. The plugs have a noise reduction rating of 32 decibels and are available corded or uncorded in several multi-pack options. $3 for a corded three-pack, Amazon.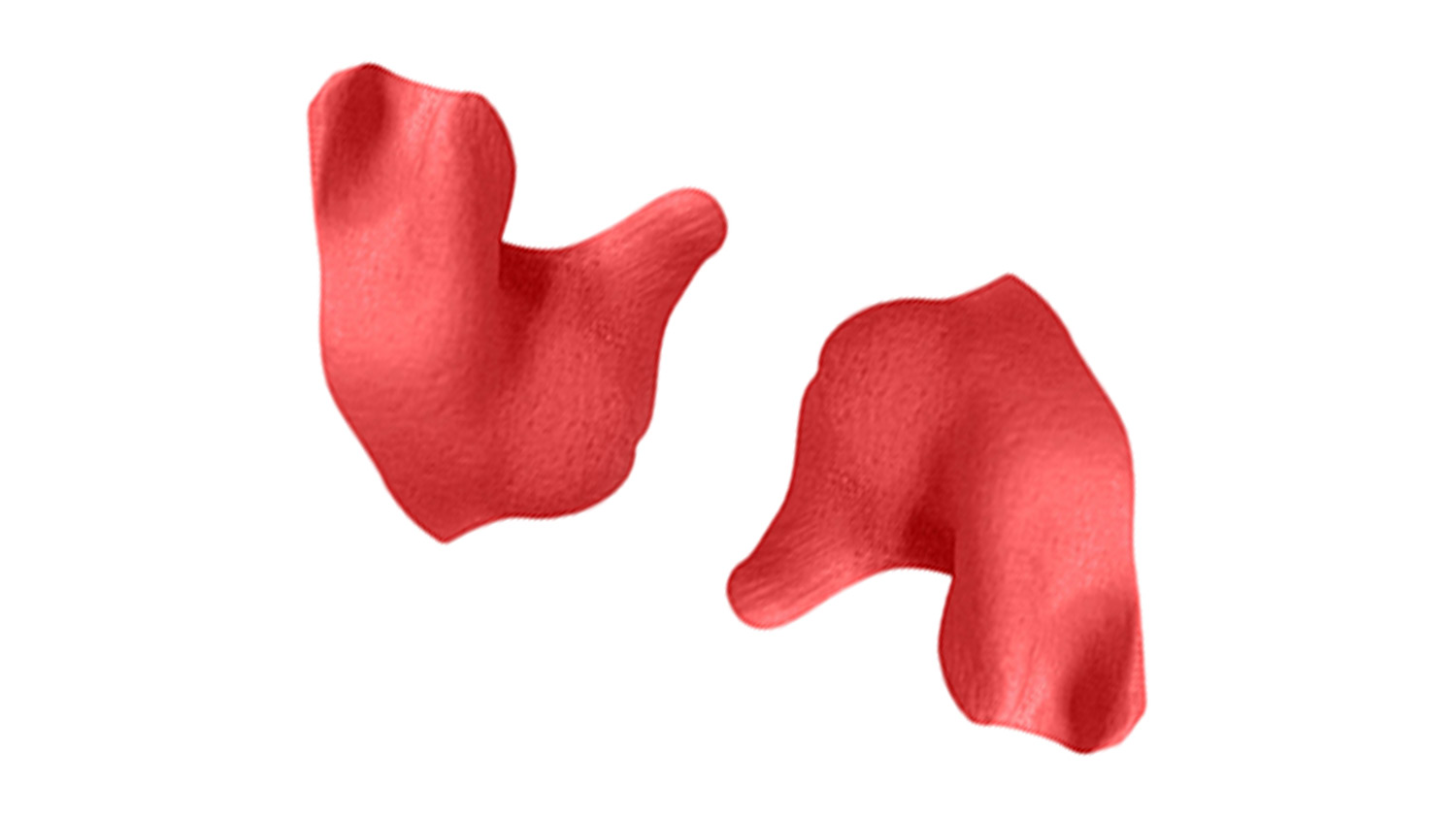 Radians Custom Molded Earplugs
These come in a do-it-yourself kit with easy-to-follow instructions, providing a soft, yet permanent custom fit that molds in 10 minutes with an NRR of 26 decibels. Available in tan, blue, orange and red in individual bags or multi-kit options. The Radians website has a helpful instructional video. $11, Brownells.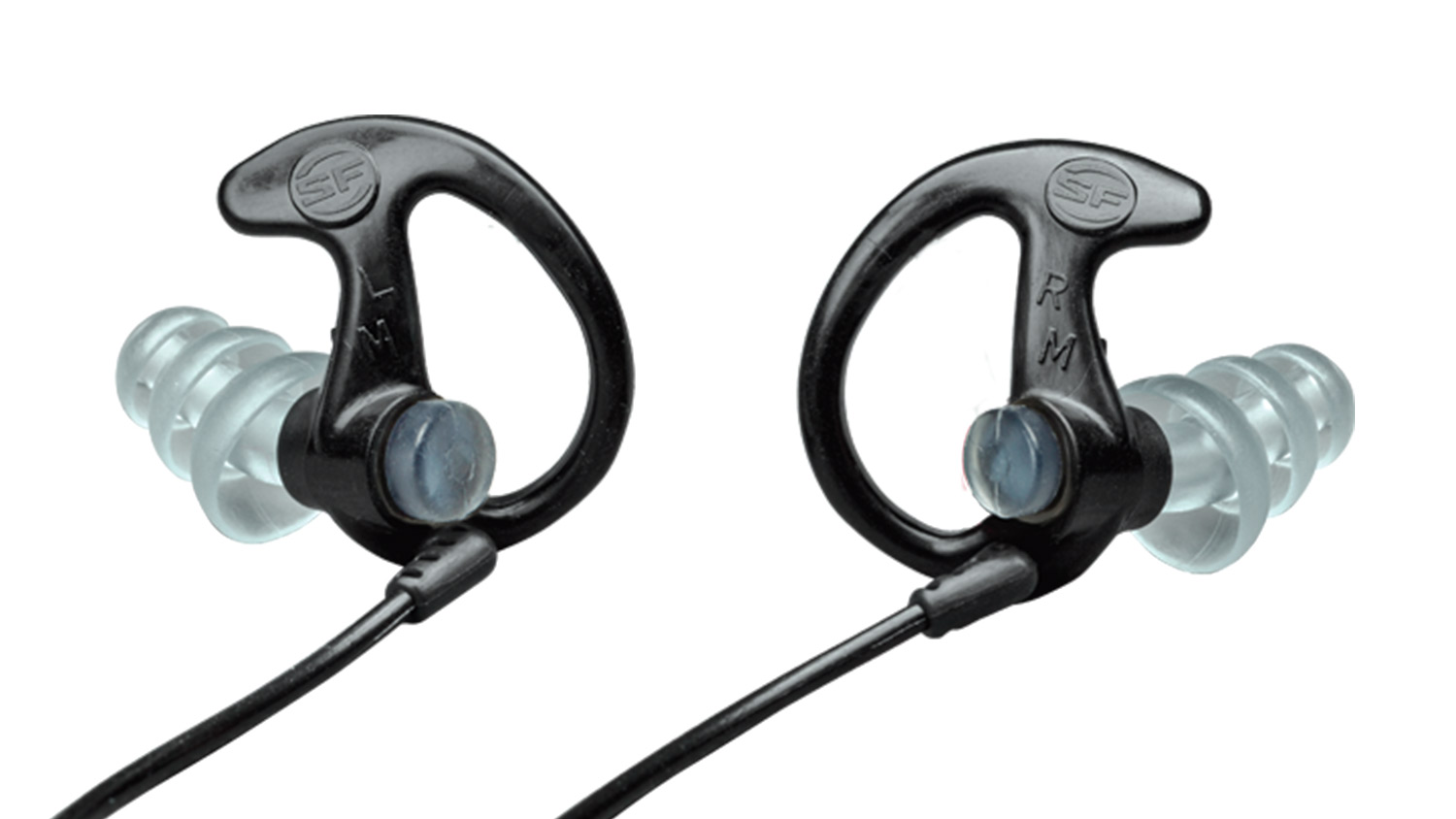 SureFire EP5 Sonic Defender
Sonic Defender earplugs are made from ultra-soft, hypoallergenic polymer, ergonomically shaped with a triple-flanged stem for a secure and comfortable fit. The EP5 NRR is 26 decibels and they have a product life of three to six months or even more—depending on care and usage. Available in three sizes. $12, MidwayUSA.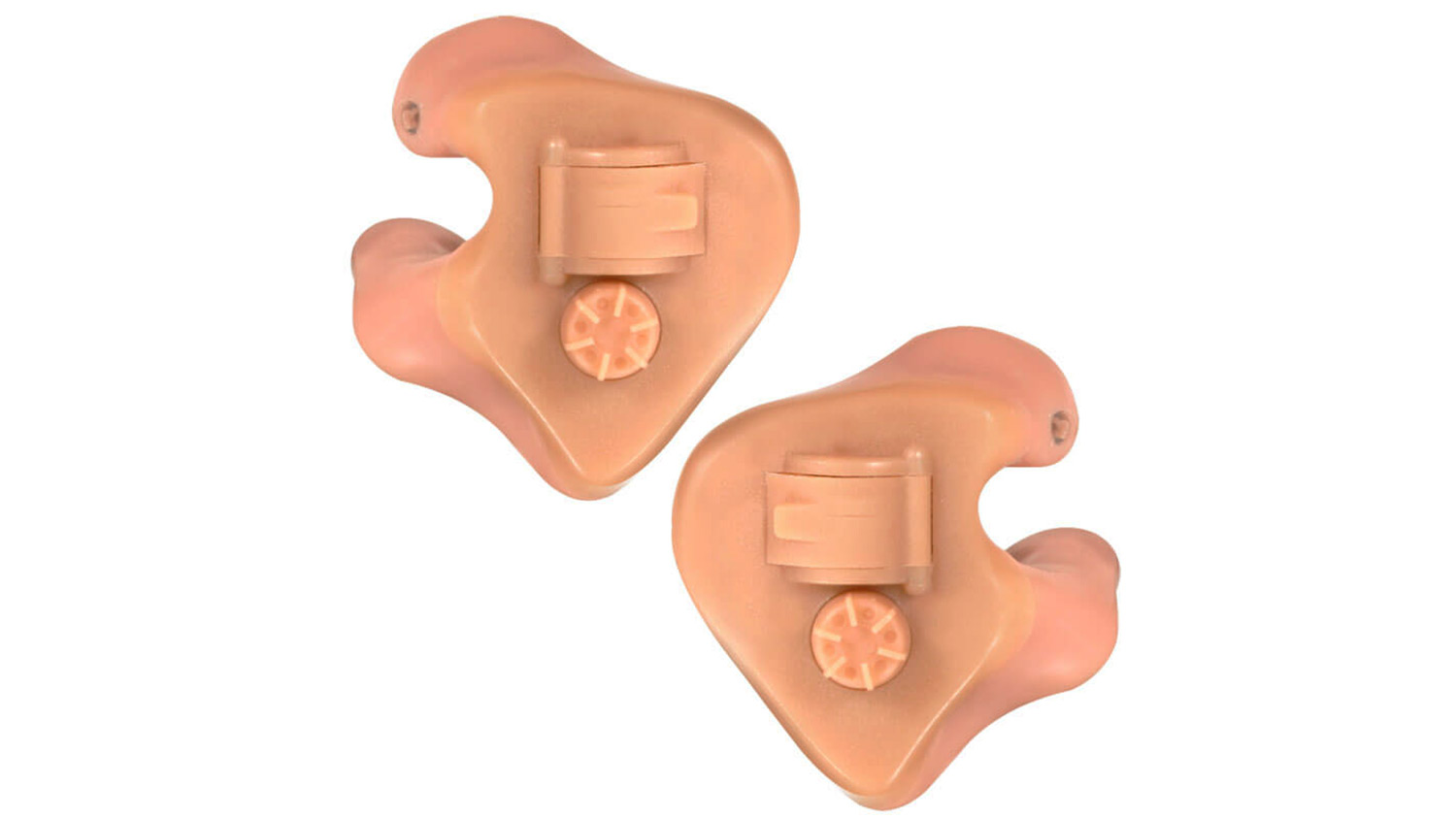 E.A.R. Digital Plus
E.A.R. Inc.'s Digital Plus earplugs provide increased fidelity for those experiencing moderate to severe hearing loss. The circuit board is programmable for fine-tuning pitch and tone. Environmental sounds will have more clarity, valuable if you are a hunter in addition to a competitive shooter. Music/audio upgrades and Bluetooth wireless are available options and each unit is lanyard ready. Each Digital Plus is made-to-order for the purchaser for a custom fit and the electronics come with a three-year warranty. $2,000, E.A.R., Inc.