Like almost every other aspect of shooting, hearing protection has improved by leaps and bounds in the last couple of decades with the advent of electronic hearing protection that both enhances hearing while protecting it through automatic blocking of high impulse noise. As in every other area of electronics, time brings the price down, and affordable electronic muffs are now priced within the reach of any shooter.

For a lot of shooting, muffs work just fine, but muffs can be uncomfortable for long sessions and they interfere with hats and head position on a stock. Many shooters prefer in-the-ear protection, but electronic in-the-ear protection has been much more expensive, with many systems costing over $1,000. Those systems have real advantages, like tuning the amplification to the individual's hearing loss and custom fit for comfort, but they require batteries that must be removed when they're not in use and battery life can be a problem.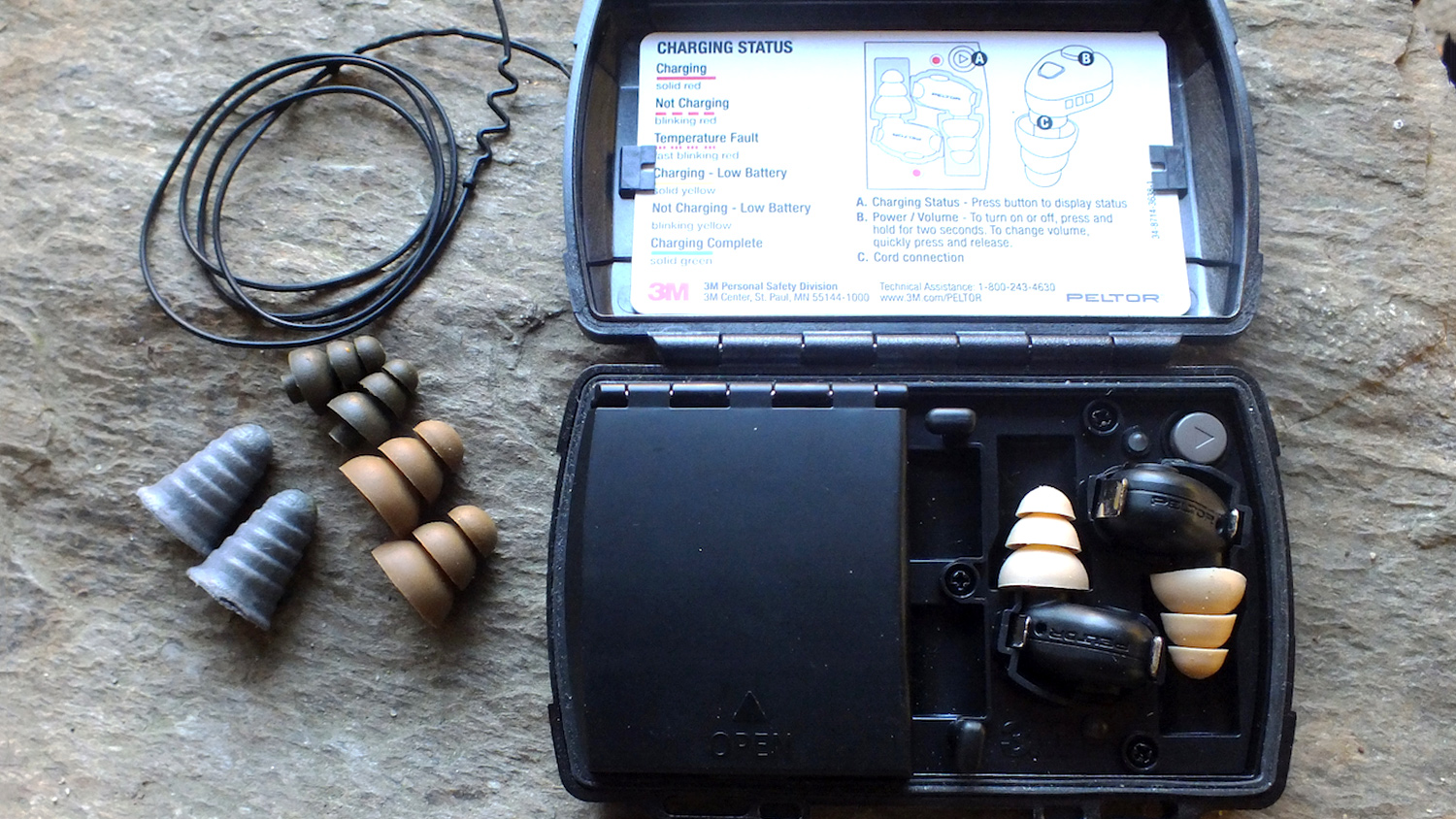 Peltor, a familiar name in eye and ear protection, has recently developed 3M Peltor TEP-100 tactical electronic ambient listening earplugs, a remarkable system that eliminates the need for handling batteries every time you use the plugs because they're rechargeable. In addition to protection from high pressure noise, they amplify low level sounds to allow hearing range commands and easy conversation. While more visible than custom fitted in-the-canal systems, they're unobtrusive and the controls are easy to operate, even with cold numbed fingers. The four different eartips included are designed to fit almost any ear canal size and the "Skull Screw" foam plug allows 30 dB noise reduction. The durable case containing the plugs, batteries, and charging connections is water resistant and capable of handling immersion of up to one meter for 30 minutes.

They use an internal lithium-ion battery that allows as much as 16 hours of continuous use between charges and requires only 90 minutes to recharge. Operation is easy with one button turning the system on and off and controlling two amplification levels. Charging is accomplished in the durable composite carry case and powered by three AA alkaline batteries or USB (Micro B) port.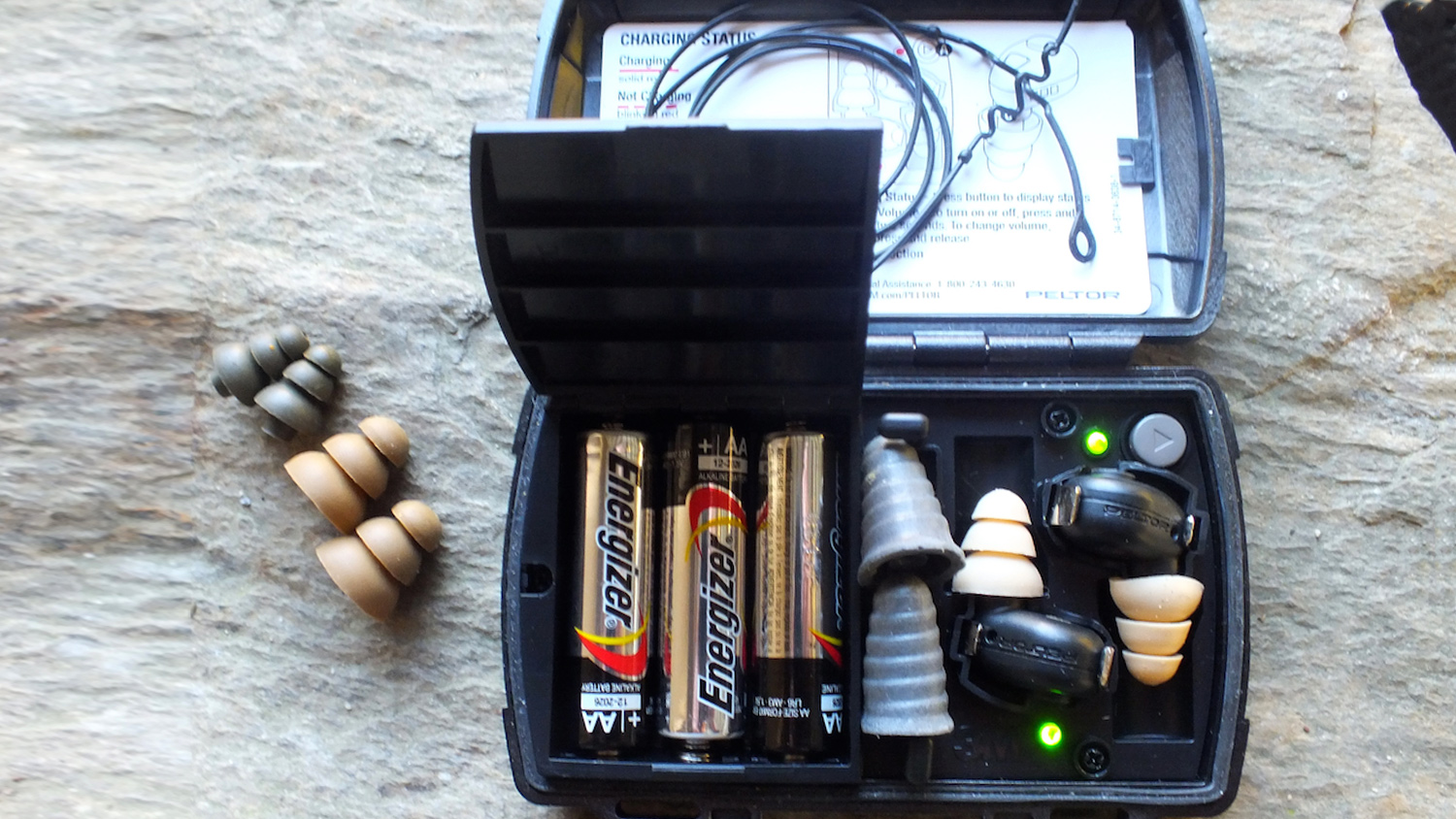 Using the TEP-100 system is simple. Once the batteries are installed in the case, press the charge button and charging begins. In 90 minutes, they're ready to use. Choose eartips that fit your ears and turn them on using the only button on the plugs. One press of the button and you get a low tone indicating they're in standard amplification and a second press upgrades them to the higher level. Most of the time I used them on standard amplification and they allowed me to hear range commands more clearly than if I had nothing in my ears. On the higher amplification level, I sometimes got feedback, but adjusting the plugs in my ears often corrected this.

They aren't invisible, but they certainly clear any hat or stock in any shooting position, making them a lot more usable for shooting prone or for shotgun use. After use, clip them back in the case and push the charging button; they'll be ready for the next session, charged up and ready to go without loading batteries.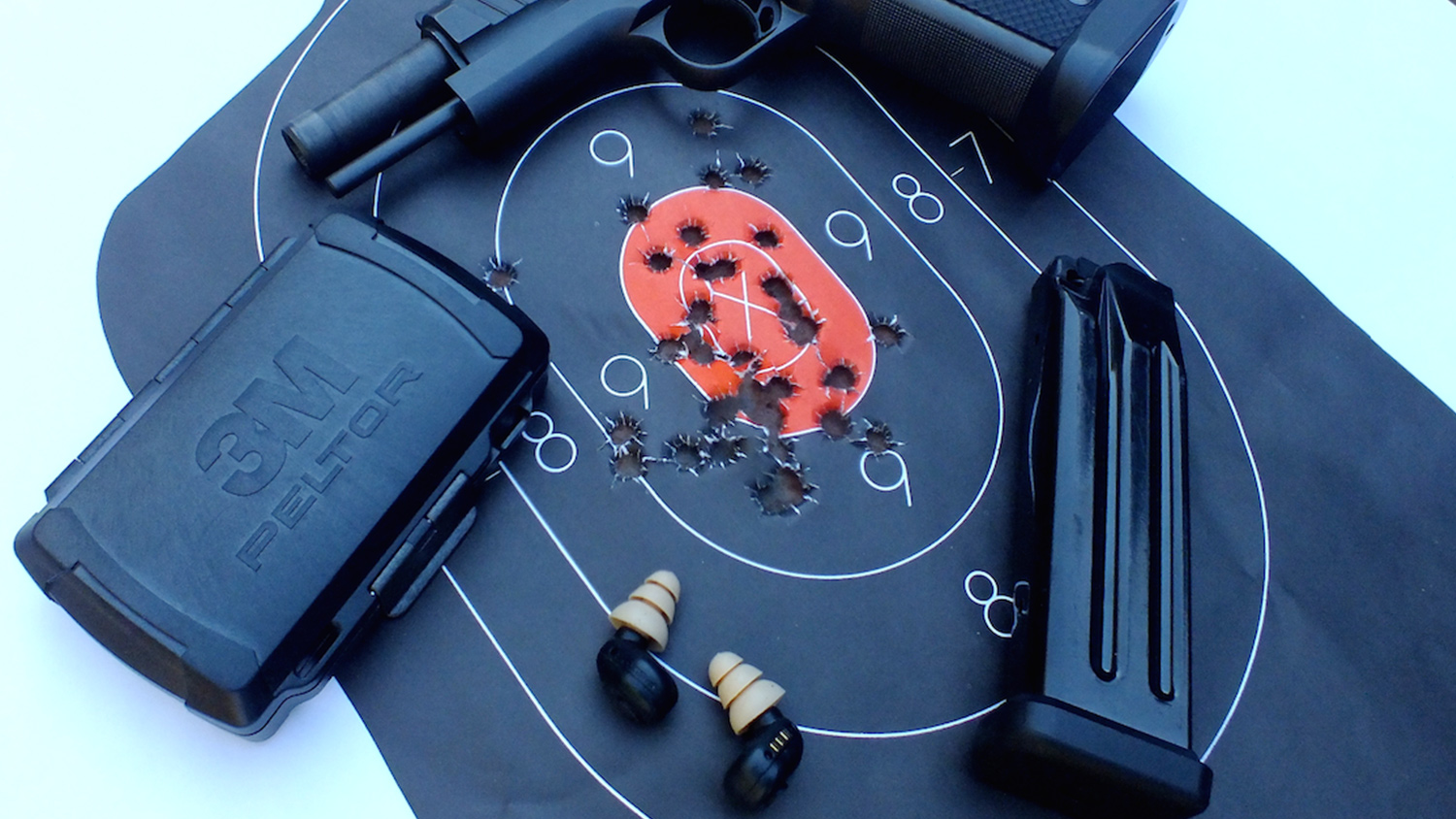 The interchangeable ear tips mean multiple users can wear them without sanitation issues, and they're easier to use than systems where batteries are constantly removed and replaced. With an MSRP of $399 and selling online for around $300, the TEP-100 system is a bit more expensive than muffs, but less expensive than any amplified system I know of.