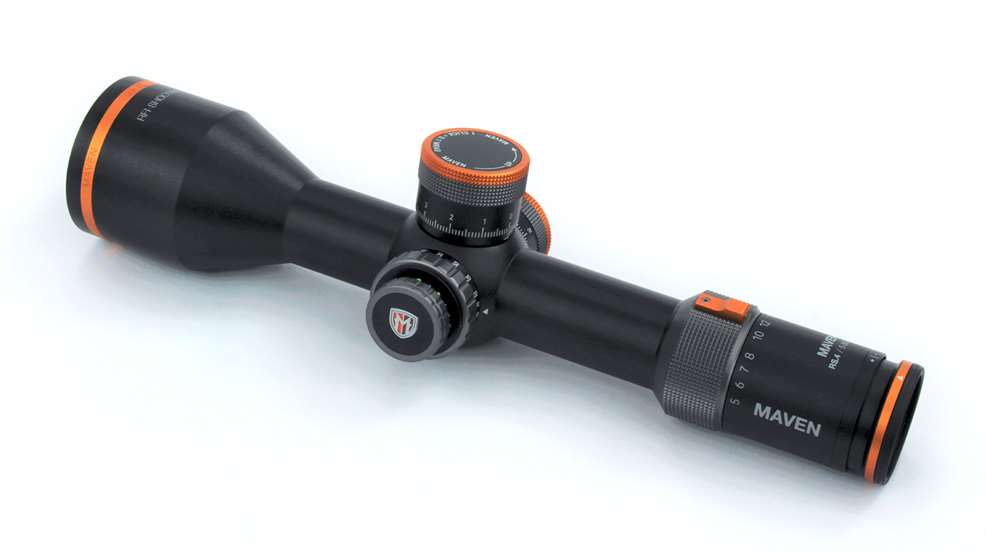 Maven Outdoor Equipment has built quite a foothold among hunters, as the company's high-quality optics have been putting meat on the table for a fraction of the price of better-known brands for years now without sacrificing quality. The secret is a direct-to-consumer business model that cuts out the middleman and opens doors for product development. In short, Maven uses the distributors' cut to reinvest in its product lineup—yielding better optics at a lower cost. Well, hunters aren't the only people that like to save money. Competitive shooters are pretty stingy too—I know that I am. Keeping long-range shooters in mind, Maven has expanded to include its first target scope for the precision-rifle crowd, the RS.4 5-30×56 mm (MSRP: $1,800).

This 5-30X first-focal plane beauty is built on a monstrous 34 mm main tube, allowing for the wider range of adjustment required for long-range shooting. I was fortunate enough to receive a test product made entirely to my specifications via the custom builder app on the website. With that, I poured a cup of coffee and started clicking.
The build process starts with selecting your base model scope. This treatment isn't exclusive to the RS.4; several of the products offered can be customized. After selection, I picked different colors for the knobs, zoom lever and rings. There is even an option to add character engraving. As the plan was to put this glass into service at Renaissance Firearms Instruction, the closest shade of our signature orange color was chosen, and contact info was added to the bell to make sure no one "accidentally" mistook it for theirs.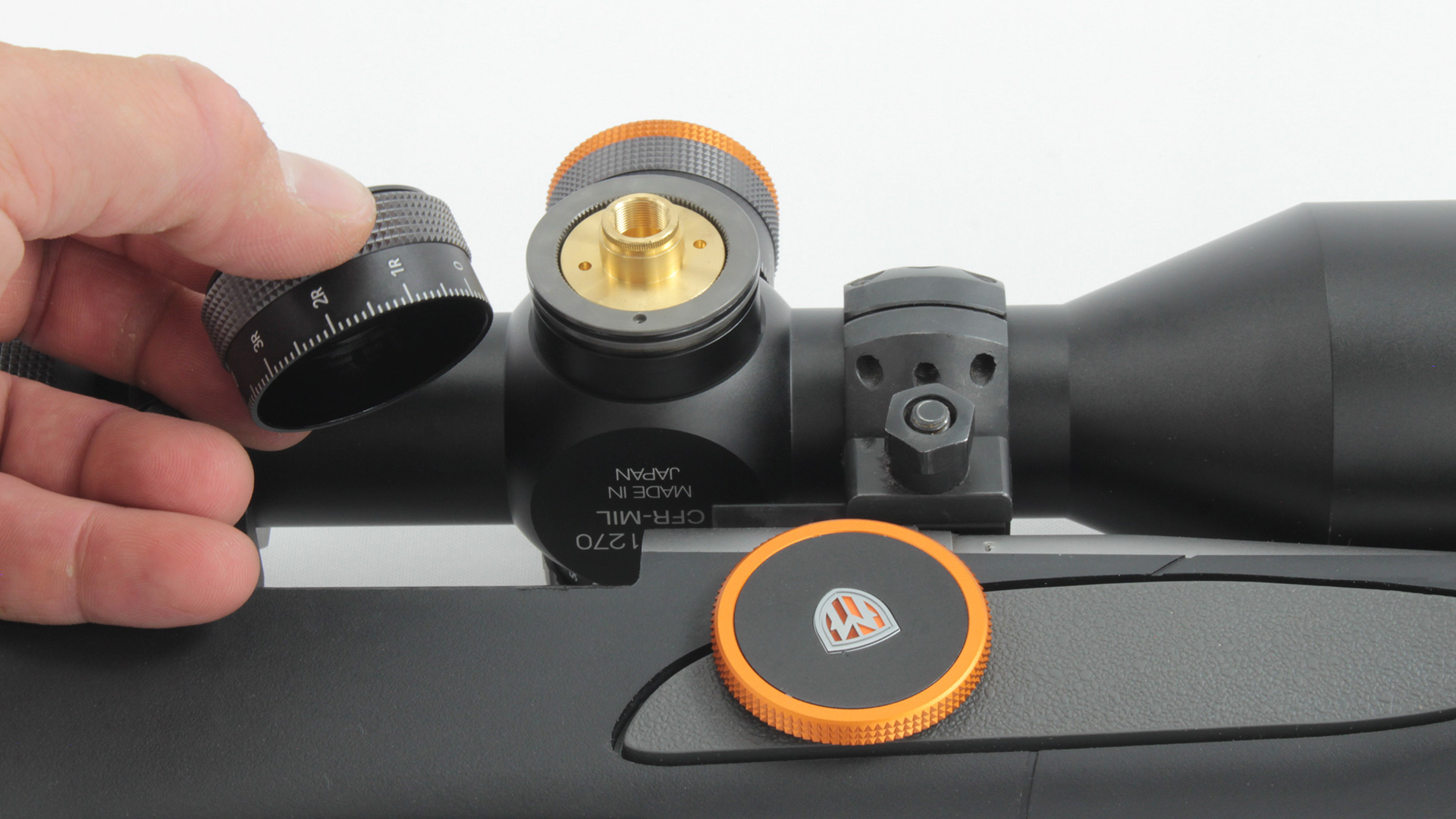 Aside from cosmetics, there are also four reticle options available. Of the four, two were minute-of-angle and two were milliradians—both intended for different uses. It's also important to note that unit choice includes matched turrets, although the illustration on the website doesn't show it. For testing, I went with the CFR-Mil option because I have always been partial to the "Christmas Tree" design. This is also one of the best types of glass for long-range shooting, especially if you plan on missing a lot, because it gives very concise feedback as to where your hold needs to be for the follow-up shot. A tool like this can be instrumental for teaching new shooters how to reach out and touch a far-off target.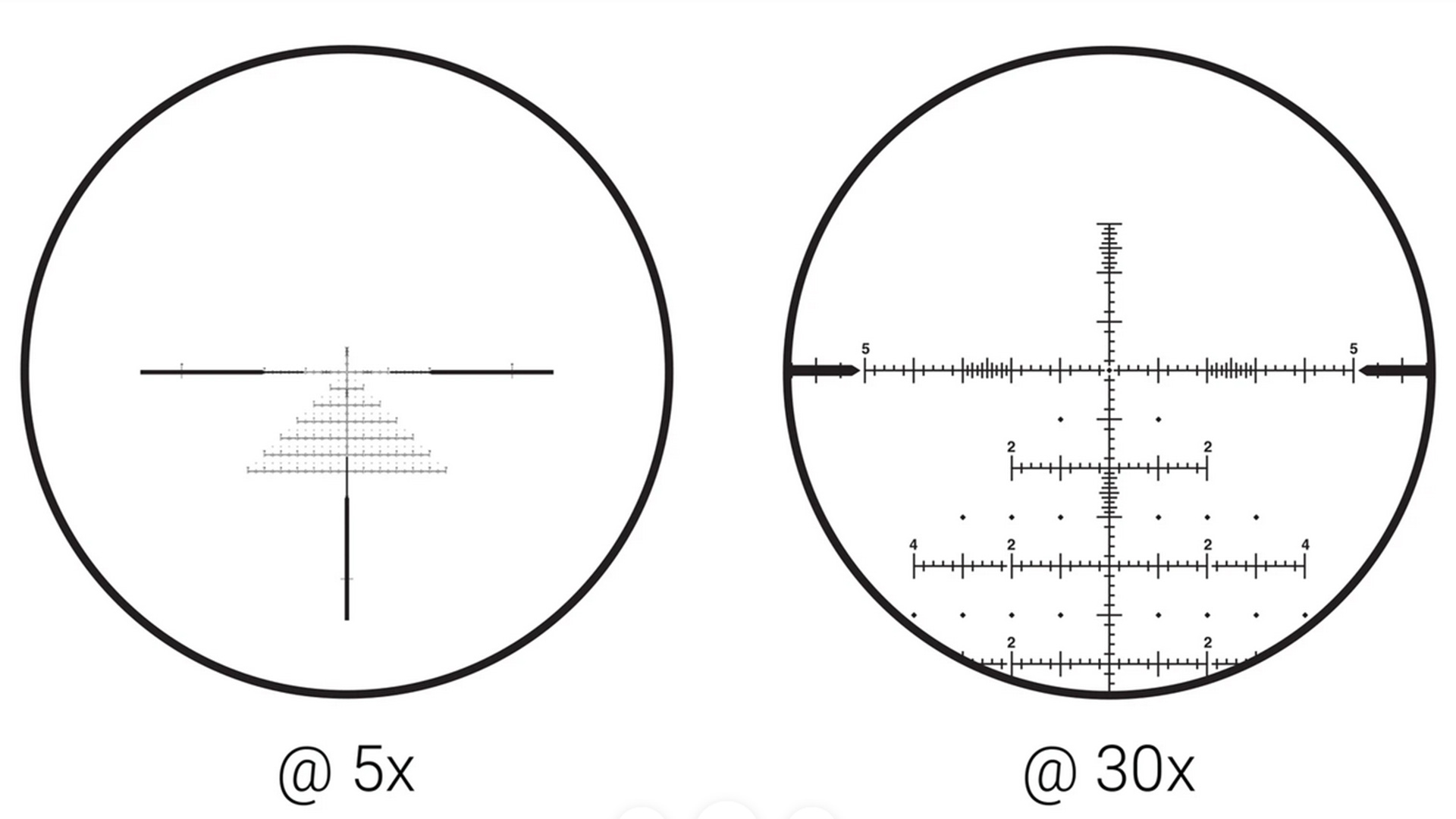 Opting for the expedited production, after two weeks the optic in hand. My first impression of the RS.4 was that it was far shorter than I imagined. At 12.79 inches long, it's among the shortest in its class. This compact design places more weight over the balance point of the rifle, making it easier to brace atop a barricade or tripod or even shoot offhand if that should be your application. The only downside of the short main tube is that you have to carefully select your mounting hardware, especially if it is going on a long action. Those considering two-piece rings should be warned there won't be much fore and aft adjustment, unless you also use a one-piece rail for your installation.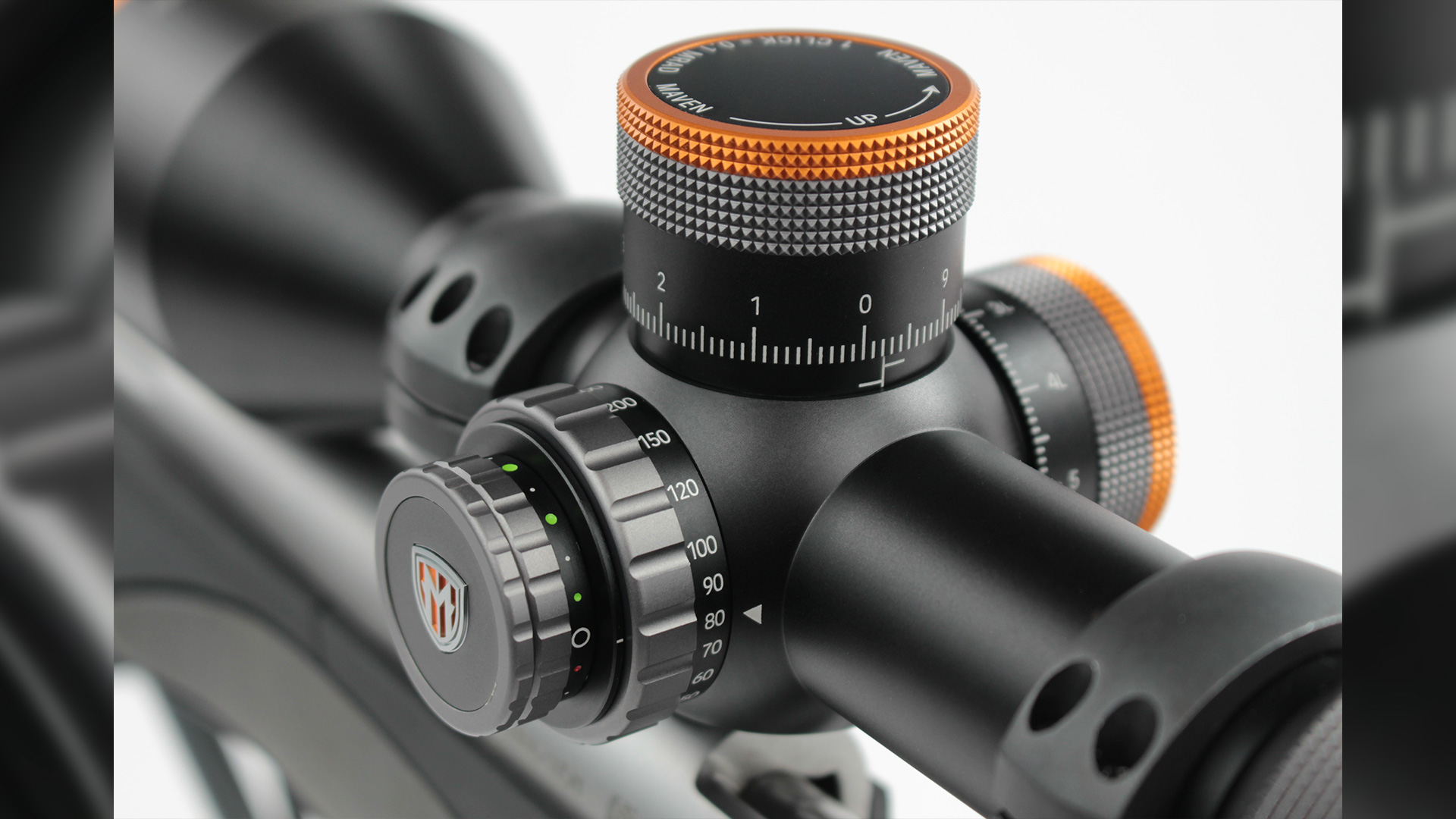 For testing, I chose a classic action in a classic cartridge, the Remington 700 in .220 Swift, along with Warne's new Skyline Aluminum bases. With the help of the new Real Avid Smart Torq, I wrapped up a trouble-free installation in only a few minutes. Something to note—because of its compact nature, the objective bell sits over the thicker portion of a tapered barrel. As such, I used higher rings than I typically would to ensure clearance. After the installation, I hit the road for a long trip to my favorite 1,000-yard range.
At the range, cursory glances at a few targets sitting at various distances, as well as some of the vegetation, provided a glimpse of how the glass performed. It was relatively clear for a product with this magnification range at an $1,800 price point. The color transmission was close to true, with just a bit of washout. Another interesting aspect was that the eye box was completely unforgiving, meaning that if you plop your head on the stock in an unconventional or inexperienced manner, certain targets are going to have a slight keystone to them. If you know how to properly mount a rifle, this is of little concern. The instructor in me likes optics that function in this manner, because it helps me to drive home the importance of a proper cheek weld. A slight chromatic aberration was noticed at the 12- and 6-o'clock positions, but it was limited to ultra-bright contrasting areas like bright white paper against darkened wet soil. As for focusing hardware, everything worked as it should. No one who looked through the RS.4 found it couldn't be adjusted to their vision, and the parallax knob was within 10 percent of the stated values.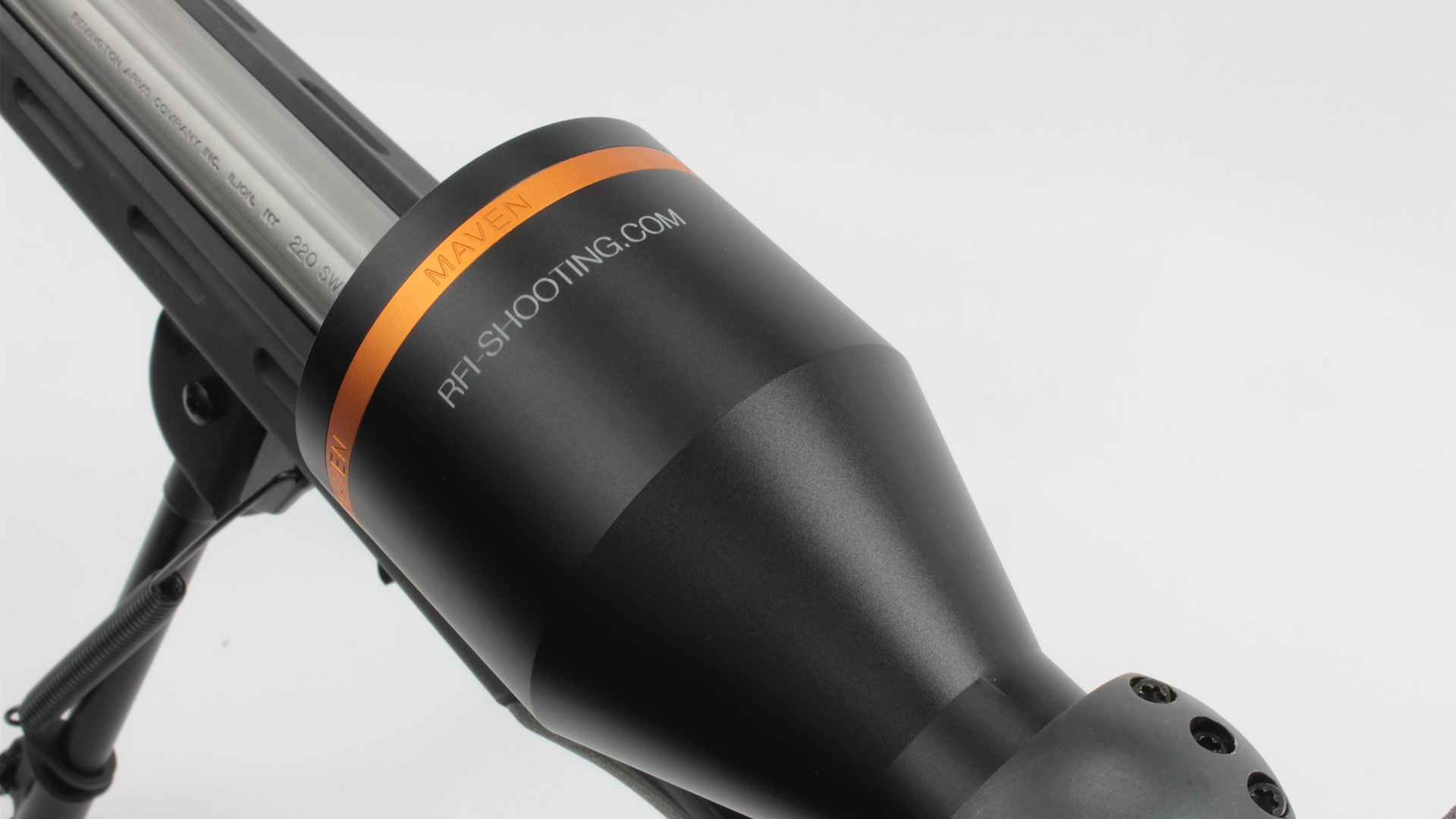 For the shooting tests, using Hornady's 55-grain V-MAX ammunition, I was able to quickly zero at 100 yards. Before moving on to the rest of the testing, I used the tool-less turret reset feature and slipped the windage and elevation knobs back to zero. Moving on, I confirmed both tracking and repeatability through a tall target test. Clicks were tight and sharp, and the optic hit every mark all the way up to its max at 16.2 mils. This was impressive, as no canted bases or mounts were used, and I still had enough come-up to get out to 1,000 yards with a few mils to spare. Of course, if I include the 12 mils still in the glass, there is enough juice to dial up past the effective range of most commercial rounds, all with standard mounting hardware.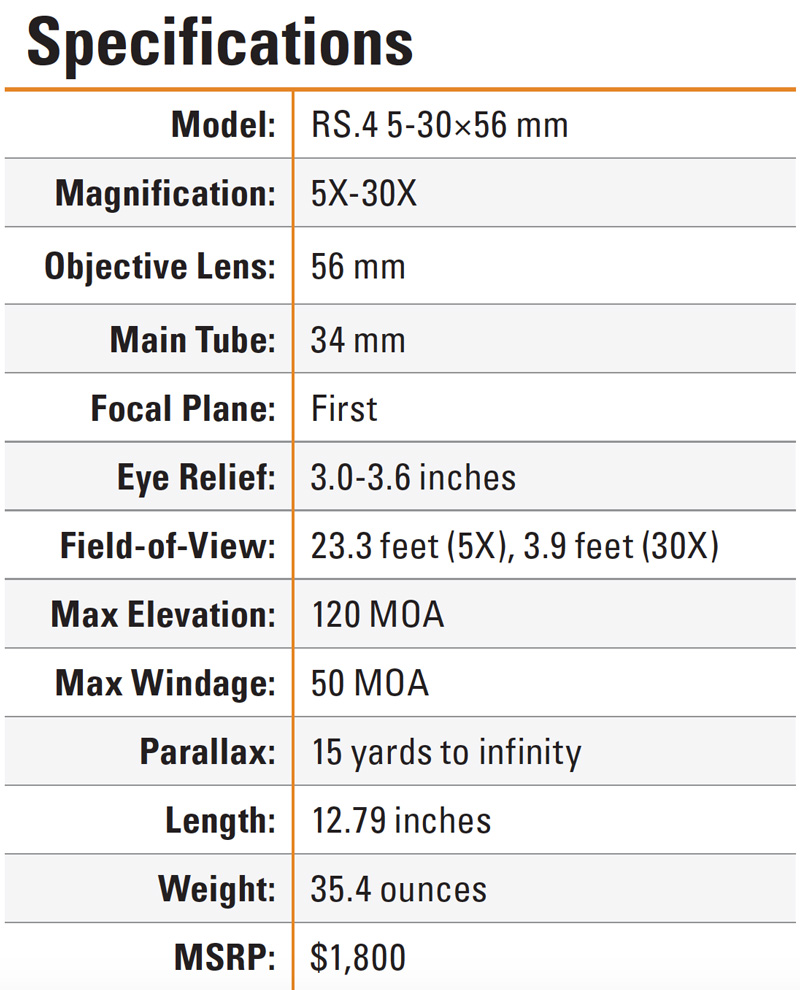 The Maven RS.4 is a great optic for shooters looking for a snazzy, customizable scope to top off their rifle without breaking the bank. My final thoughts revolved around the dual-color illumination that opens doors to multiple hunting scenarios, making it far more useful than for just banging steel. I also thoroughly enjoyed the fact that you can see all 12 mils worth of subtension at 15X power. It's a delicate dance to get that much adjustment in the glass without having to back out to a magnification that is unrealistic for long-range shooting. This orange-accented RS.4 can be tested out in any RFI rifle course, but to save the travel, get your own at Mavenbuilt.com.
---
Read more:
New: Leupold DeltaPoint Micro