Lapua at SHOT Show 2023 last week in Las Vegas introduced two new rimfire cartridges designed for shooting at 100 yards and beyond.
About the new Lapua Long Range and Super Long Range loads, the company says they are "designed for those who are looking for the best of the best in extreme long distance shooting with .22 caliber ammunition."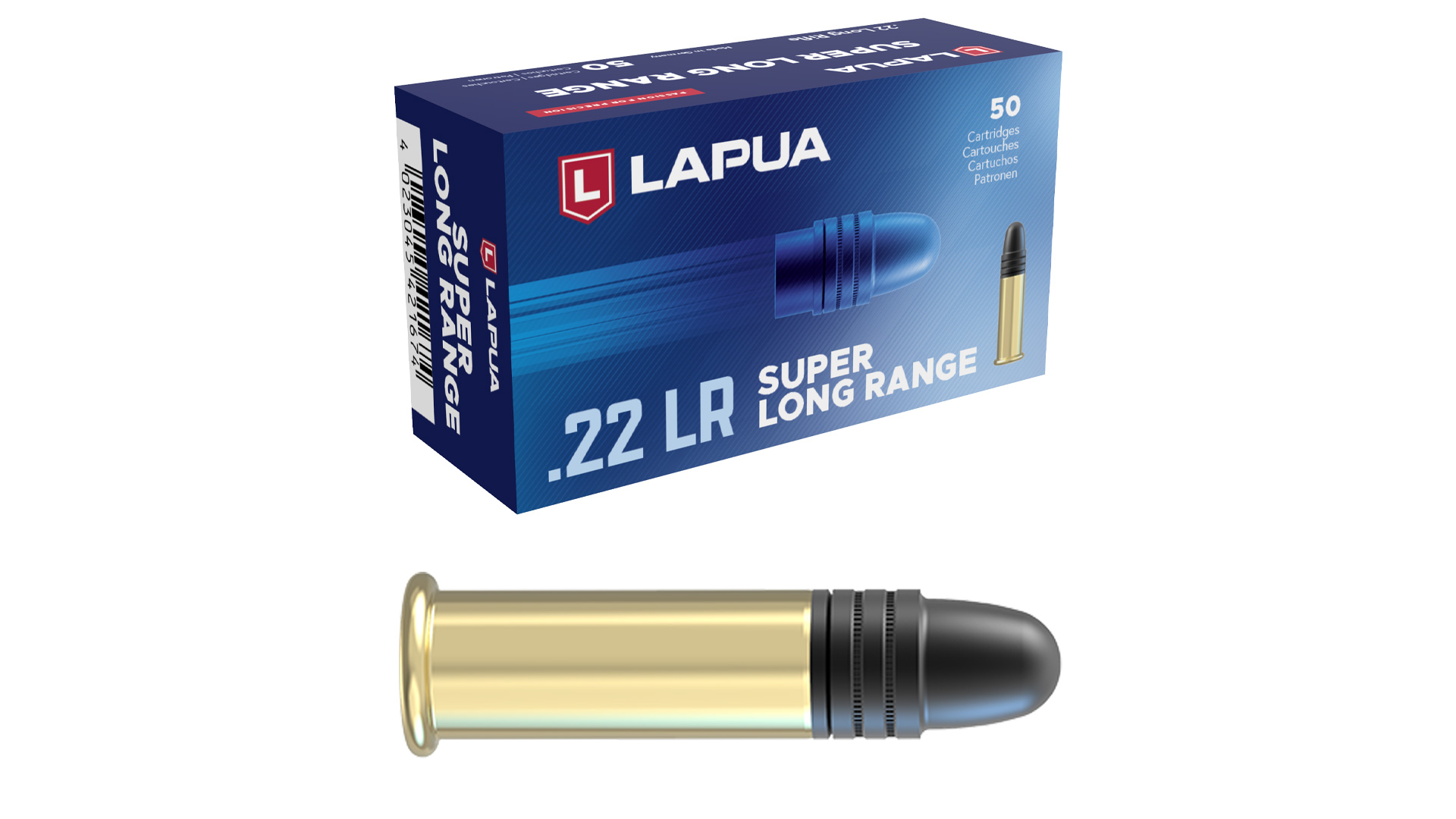 These rounds show solid performance on targets at 100 yards (or meters) and beyond, and are an ideal option for disciplines such as Long Range, PRS, rimfire benchrest and field target shooting. Both the Long Range and Super Long Range cartridges use 40-grain bullets with a BC G1 of 0.172.
With a muzzle velocity of 337 meters-per-second or 1,106 feet-per-second, Lapua Long Range and Super Long Range rimfire cartridges come with a flat trajectory and improved wind performance. Both cartridges bring a competitive advantage to any top shooter, with Super Long Range built to tighter tolerances, which gives it even better group accuracy.
The new Lapua Long Range .22 LR load recorded 907 f.p.s. velocity and 73 foot-pounds of energy at 150 yards when fired from a 26-inch test barrel. (From Lapua's published test data.)
Learn more at lapua.com.