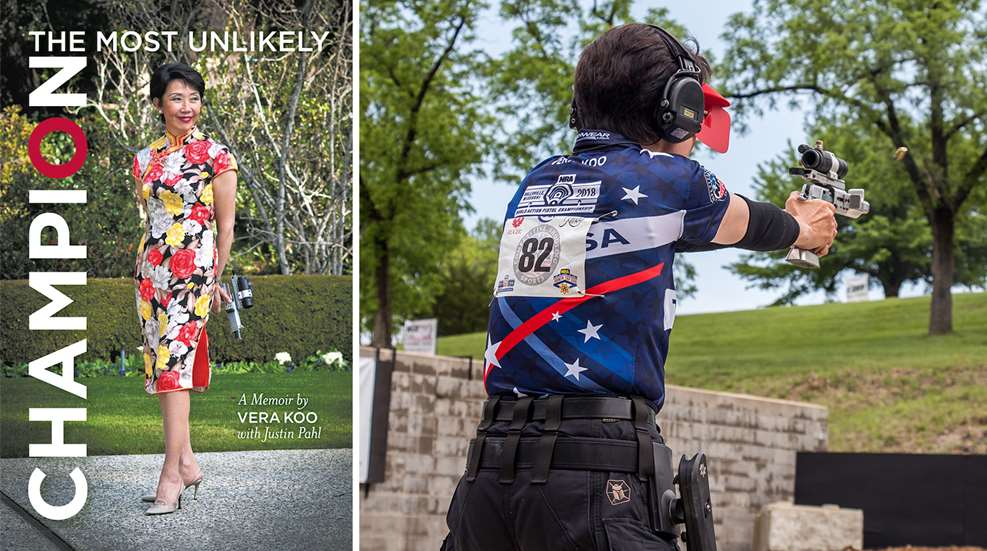 The Most Unlikely Champion
A Memoir
By Vera Koo with Justin Pahl
161 pp. Balboa Press. $13.99

Vera Koo wasn't always comfortable with the idea of shooting guns. In fact, she says that for much of her life, "guns terrified me." Koo eventually enrolled in a firearms safety course however, which proved the first step on the path to her legendary competitive shooting career in NRA Action Pistol, and the Bianchi Cup. Her first book, The Most Unlikely Champion, is rich with memories, family experiences, and anecdotes that bring us a rare glimpse into the mind of one of the most decorated (and celebrated) female competitive shooters of all time.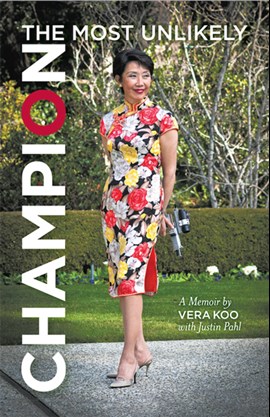 The Most Unlikely Champion details not only Koo's shooting career, but the nitty-gritty on what was going on in her head. This surprisingly deep (and also very moving) book continually kept me asking the question: "How did she overcome that?" For example, the initial pages detail the tragedy of her 2013 accident that temporarily left her unable to shoot competitively. Koo had been practicing alone for the Bianchi Cup in Missouri and fell in the rain, breaking her right leg while 25 yards from her vehicle. Crawling with shattered bones in her leg, she managed to get her cell phone from her SUV and call 911. Koo interweaves this life-threatening situation with her thoughts as it happened, and how she viewed the event not as a disaster―but instead, as an opportunity. It wasn't the first time she faced a situation where she had to overcome tough odds. This and other anecdotes in the memoir―some heartbreaking, some humorous―add color to Koo's era-defining competitive shooting run. The inclusion of such personal stories is meant to represent the vigor of a determined and successful athlete, as well as her unconventional (at the time) background as a female, middle-aged, Chinese-American competitive shooter that could run with the boys on pistol sport's biggest stage.

Earlier this year at the Bianchi Cup awards ceremony, Koo received a standing ovation after the announcement that she was retiring from shooting sports. Her competitive shooting peers and the NRA chose to honor her alongside the other high-profile awards at her favorite match, a testament to her distinguished career that helped give birth to the successful woman shooters we see today.

The Most Unlikely Champion is available now.