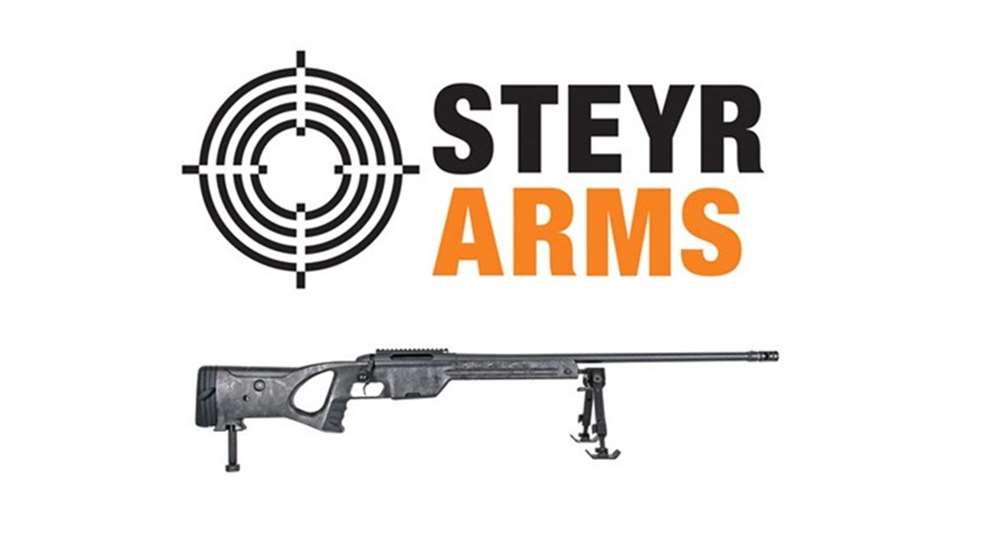 Steyr Arms has announced that its newest SSG rifle—wearing an advanced carbon-fiber stock—has landed in America. Initially introduced at the 2014 SHOT Show, the exceptionally accurate, innovative and moderately-priced SSG Carbon rifle was met with an unprecedented number of orders from the law enforcement community that took the last 16 months to fill, but the latest shipment of rifles now makes the SSG Carbon available throughout the U.S.

Unlike conventional carbon-fiber stocks made from woven carbon fabric that often suffer from side-strike structural failures, the SSG Carbon's stock features "chipped-carbon" Sheet Molding Compound (SMC) construction used to create load-bearing structures in Formula 1 racecars and high-performance aircraft. The SSG Carbon's chipped-carbon flakes combine thermally with the binding agent to form the SMC for a distinctive appearance to the stock, but like the spirals on the rifle's cold-hammer-forged barrel, they aren't just there for looks. The carbon chips interlock with each other to create an unparalleled tension net that is superior to steel in every direction, yet weighing a fraction of steel and aluminum.
Due to the unique recoil absorption properties of its SMC technology, the SSG Carbon is surprisingly lightweight, and its recoil absorption is unmatched. Utilizing the same barreled action and muzzle brake as the famed SSG 08, the SSG Carbon is based on Steyr's Safe Bolt System (SBS) action, and it utilizes its direct trigger, legendary for its crisp, clean and repeatable break. A detachable box magazine functions either as a constant-feed magazine or it can be placed in a second position that acts as a magazine cutoff to single-feed the rifle over the top of a loaded magazine.
The stock of the SSG Carbon has multiple mounting points for sling attachments. It also features an adjustable cheek piece, an adjustable butt plate, rubber-wrapped pistol grip, a heavy bipod and an integrated finely adjustable rear-elevation pod. The cold-hammer-forged barrel measures 20 inches and features a twist rate of 1:10-inches.

The SSG Carbon has a MSRP of $3,695. To find a dealer near you, visit the Steyr website at www.steyrarms.com.