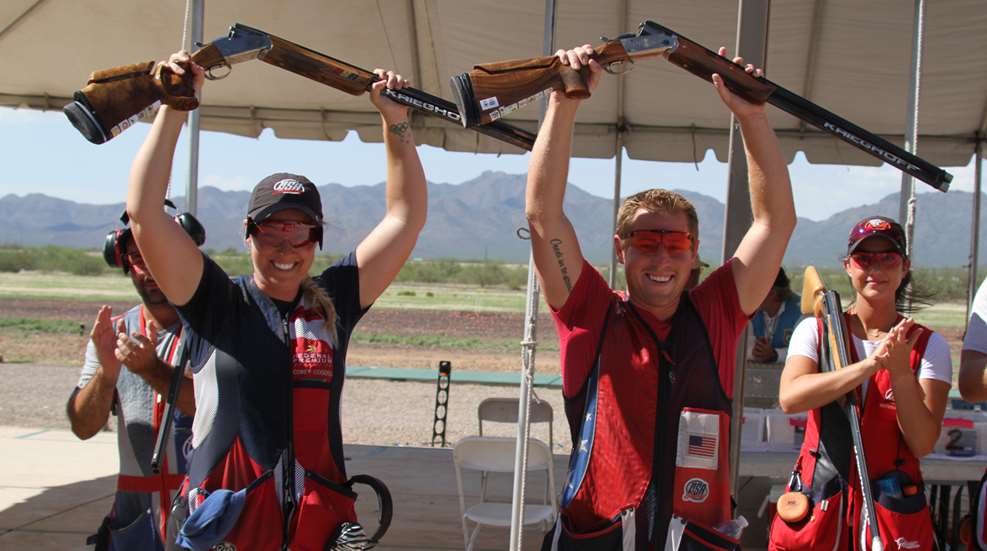 In just a few short days, the quadrennial ISSF World Championships will be held in Changwon, South Korea, where Team USA will be competing for gold. This 52nd ISSF World Championship is the largest gathering of international-style shooting competitors, and it's easy to see why. Up for grabs at the two-week long event are 60 berths to that other well-known quadrennial sporting contest: the Olympics.
What do we mean by an Olympic berth, you may ask? Technically called an "Olympic quota", it is essentially a country's invitation to compete in a specific event in the upcoming Olympic Games. An athlete can only earn one quota for their home country, while said country can earn up to two quotas per event. This year's selection will be especially exciting, as it is countries' only chance to earn quotas for the three new Olympic events: Air Pistol Mixed Team, Air Rifle Mixed Team and Trap Mixed Team. For a full list of the quotas in play, see the table below:
Olympic Quotas Available at the World Championship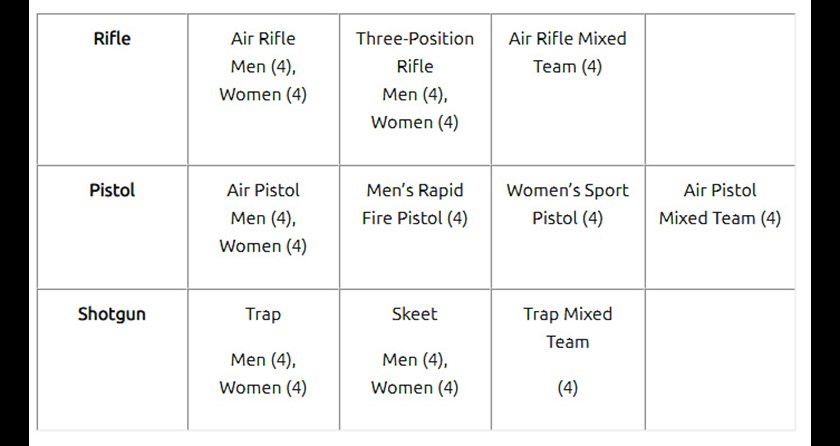 Team USA's 100-odd members expect to make a strong showing this year. Based off the most recent World Cup, Junior World Cup and Shotgun World Championship results, the team will come through strongest in the Junior and Shotgun categories, the latter thanks in no small part to well decorated Olympic shotgun legend and NRA board member, Kim Rhode. Kim will be right at home this year, as the 82-shooter team (the largest in U.S. history) features 12 more of her fellow Olympians.
The ISSF World Championship will run from August 31-September 15, and feature a field of some 1,804 athletes from 90 countries. These shooters will be competing in the 15 Olympic events, the events' Junior-counterparts and a host of non-Olympic events. For a complete schedule of events, please visit: www.issf-sports.org/competitions/venue/schedule.ashx?cshipid=1750.

Lead photo courtesy of USA Shooting