The "Atterbury Rock" has been a symbol of Camp Atterbury (located near Edinburgh, IN) for well over 70 years. Over the years, this carved rock has become a monument to the troops that have been to the National Guard base and the greatness it represents. The rock was carved over three months during the summer by Libero Puccini (1924-2008), who was an Italian POW. He was in the hospital when his fellow POWs built the famous Camp Atterbury Chapel in the Meadow. (See Puccini pictured at the top of this article, along with the rock he carved that still stands today.)
About carving the eponymous rock at the base entrance, Puccini says, "We could have done it in three days, but we did it over three months. We wanted to stay here. People were bringing us drinks."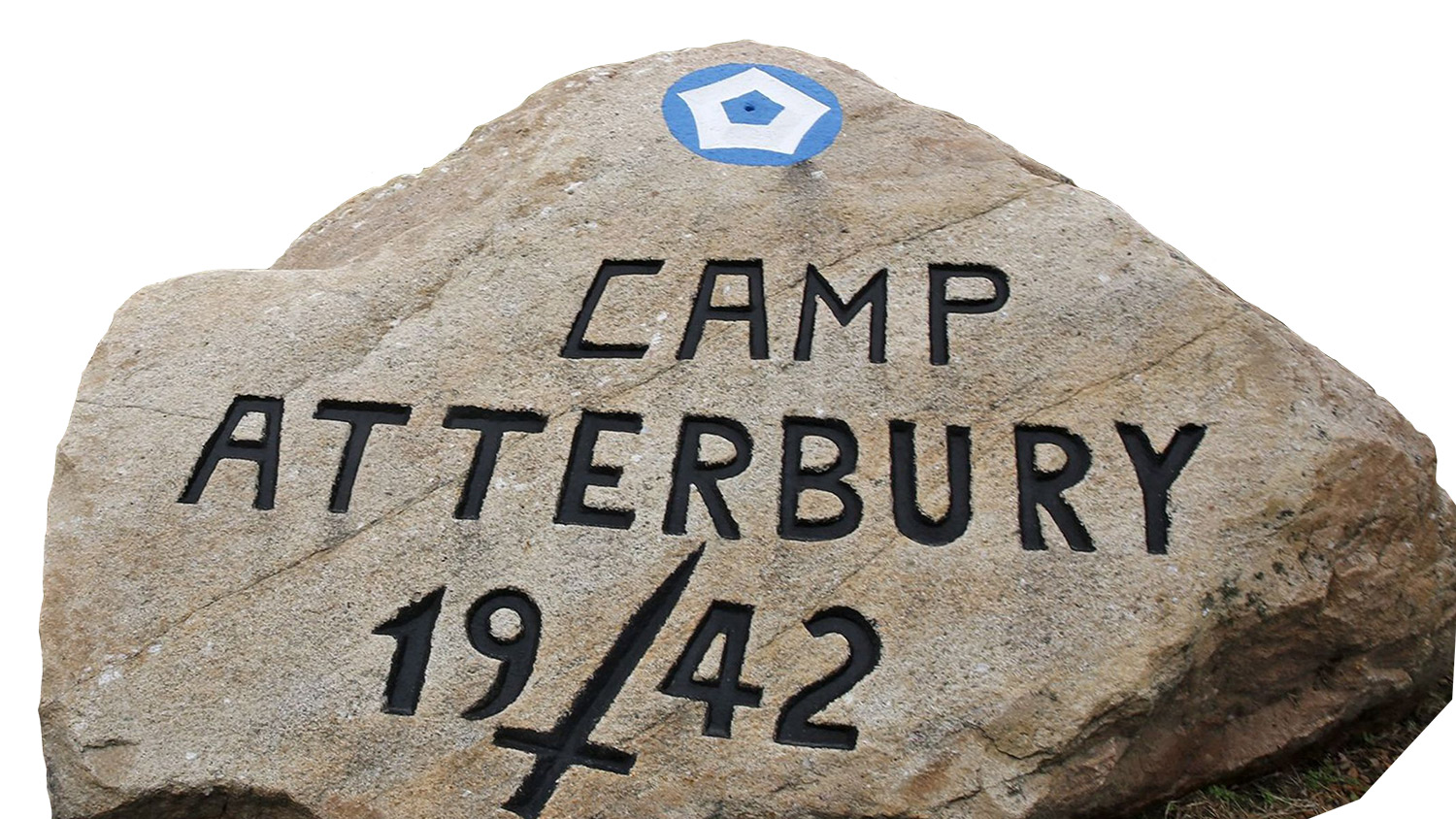 The origins of the carving had never been ascertained until Puccini came along. The annual pilgrimage to Indiana from Alabama for the reunion ranked among the highlights of his life. Puccini returned to Camp Atterbury for re-dedication ceremonies each year with his son until his passing in 2008. He made many friends at Camp Atterbury and was accepted by U.S. veterans as an equal, not the enemy.

The National Rifle Association of America plans to reunite the NRA National Matches at Camp Atterbury in 2020 (Pistol, Smallbore and High Power Rifle), along with a new National Marksmanship Competition Center to be housed on site at this Indiana National Guard base in the near future.

Lead photo courtesy of Camp Atterbury/ING.

See more: 6 Things You Didn't Know About Camp Atterbury.