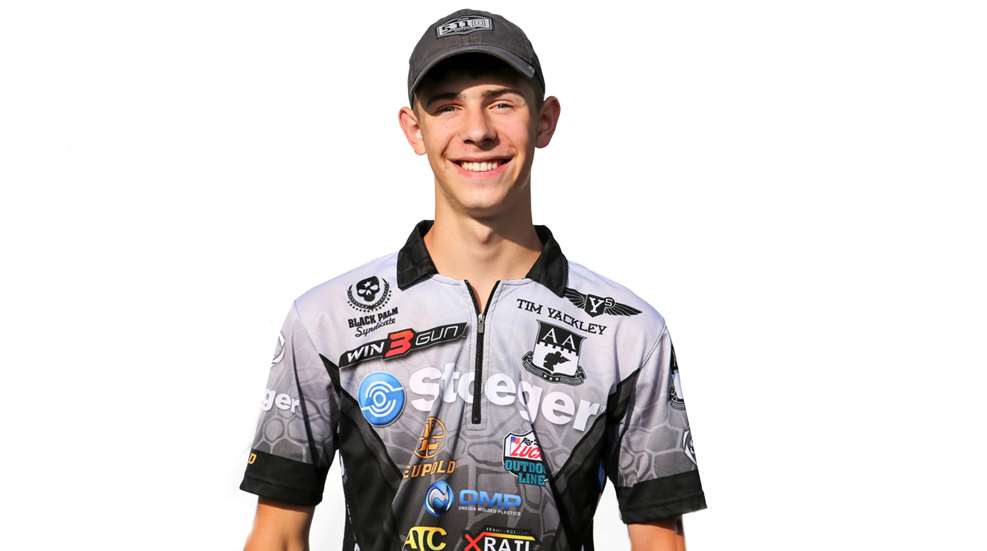 Tim Yackley may be young—but he's a force to contend with out on the range and with a gun in his hand.

Taking the competitive shooting world by storm, Yackley pulled out an impressive performance at the NRA World Shooting Championship in September 2018 donning the title of youngest shooter to ever win the match. Yackley has been immersed in the shooting world for most of his young life, the product of a competitive shooting family consisting of parents Mark and Becky Yackley and siblings Sean and Andrew.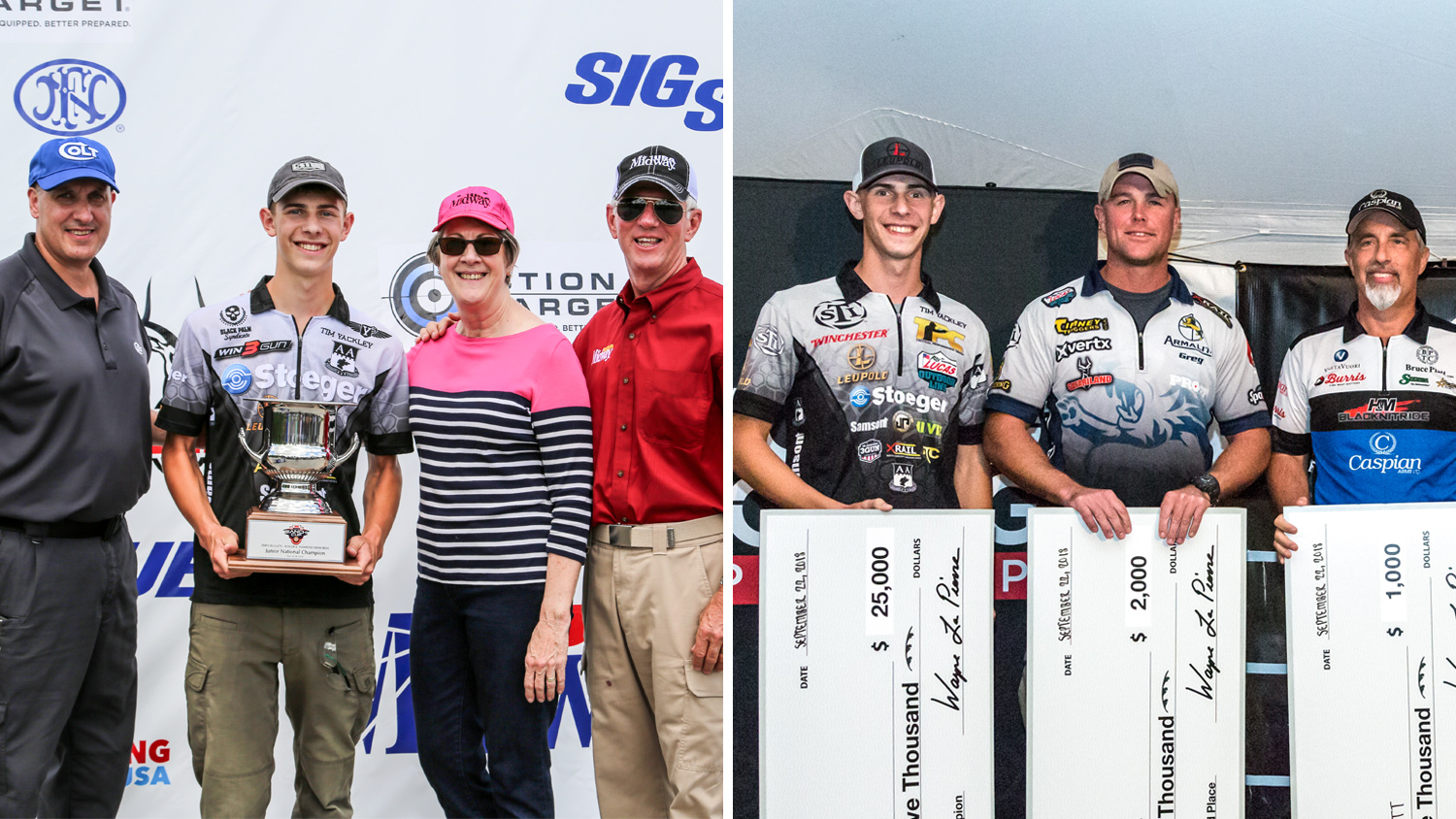 Just barely an adult, Yackley has a bright career ahead of him—but with college looming the champion was quick to point out that he hasn't forgotten his roots or where they've led him.

"My parents kept me humble early on, and I believe that was the most helpful thing regarding any kind of ego developing," Yackley said. "I just focus on exactly what needs to be done, and doing it, and to just be polite and friendly."

Yackley began his competitive shooting career in 2011 at the United States Practical Association's Area 8 Junior Camp where he learned the fundamentals and basics of competition shooting. From there, he took to the range, competing in matches. In 2012 he added 3-Gun to his list of competitions and in 2013 he placed fourth overall in the 3-Gun Nation Junior Series. His journey toward the top continued in 2015 after he took home bronze in the Standard Division in the Junior category at the IPSC Shotgun World Shoot. In 2017, he placed 10th overall in the Open Division at the IPSC Rifle World Shoot.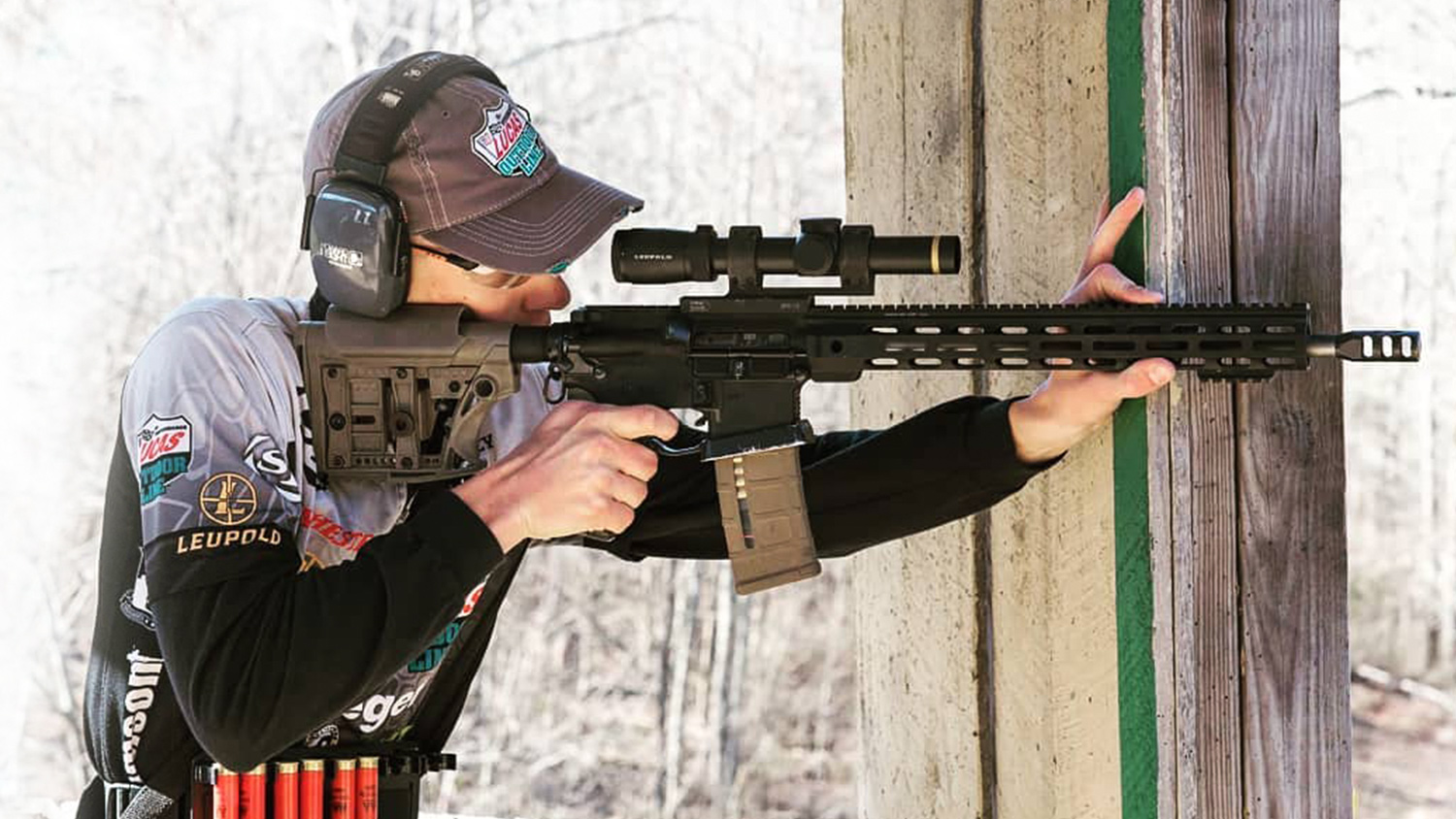 He capped off this year's performance, earning 74 percent of points available at the NRA World Shooting Championship. Yackley explained that leading up to the match he focused on catering his practice sessions to the areas in his shooting that needed the most improvement.

"I looked at what my weakest performances were last year and what I knew I could have the best results from practice," he said. "I had quite a busy year leading up to the NRA WSC, so I started most of my practice about four weeks out, ramping up in the last week. I practiced .45 Bullseye and .22 Smallbore which turned out to really pay off for the biathlon stage!"

Just barely scrambling into third place during the championships in 2017, Yackley added that he knew with enough determination and focused practices that he could pull ahead of the pack.

"I knew that I was barely third last year, less than 1 percent of a difference between second and third," he noted. "I knew that if I could put practice into the things that needed it most and if everyone shot the same as last year, that I had a very good chance at winning. I went into it focusing on getting the job done and just shooting!"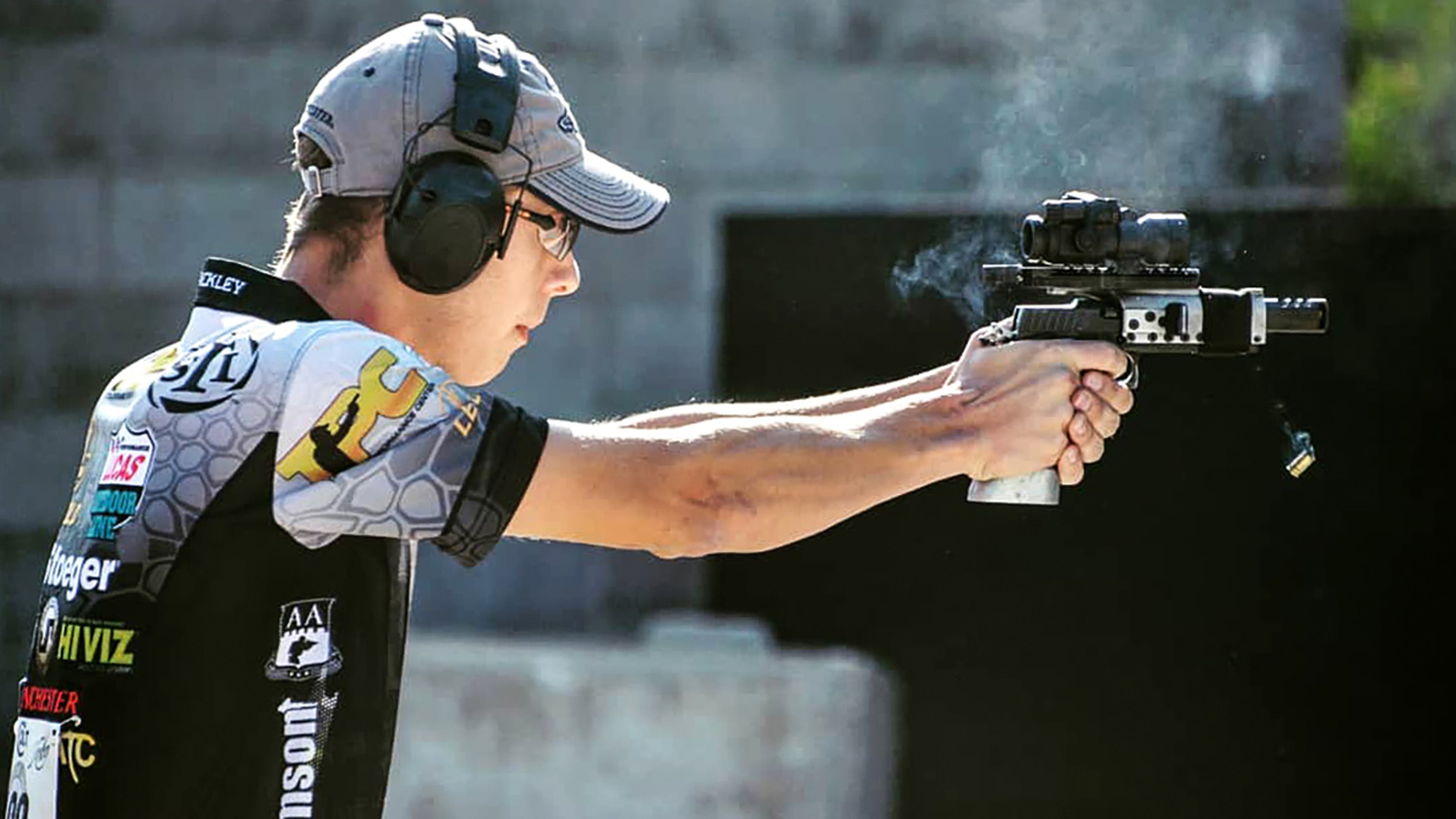 Out of all the matches he's shot over the course of his career, Yackley told Shooting Sports USA that he's learned that each comes with its own inherent difficulties and challenges that must be overcome in order to succeed.

"The most physically (demanding match) would be the 2013 Task Force Dagger 3-Gun. It was high humidity, 100 degrees, and nine stages of rifle, pistol, shotgun—all over three minutes long," Yackley elaborated. "The most difficult mentally has been the Bianchi Cup—a very highly-regarded pistol competition run by the NRA in May every year."

Yackley's motivation, even during difficult matches and stages, comes from his desire to be the best version of himself. Seeing just how far he can push to achieve his goals, he seems unwilling to quit when the going gets tough. Yackley also says a key component to his winning attitude is to lose the fear and be willing to shake things up when necessary.

"Whatever you do, put the work in, but put the work into the right areas—even if that means straying from public opinion," Yackley encouraged. "In the end, if you try and do everything like everyone else you end up just as that, like everyone else. Do the things others may look at and think you are stupid for trying. Don't bother yourself with the naysayers."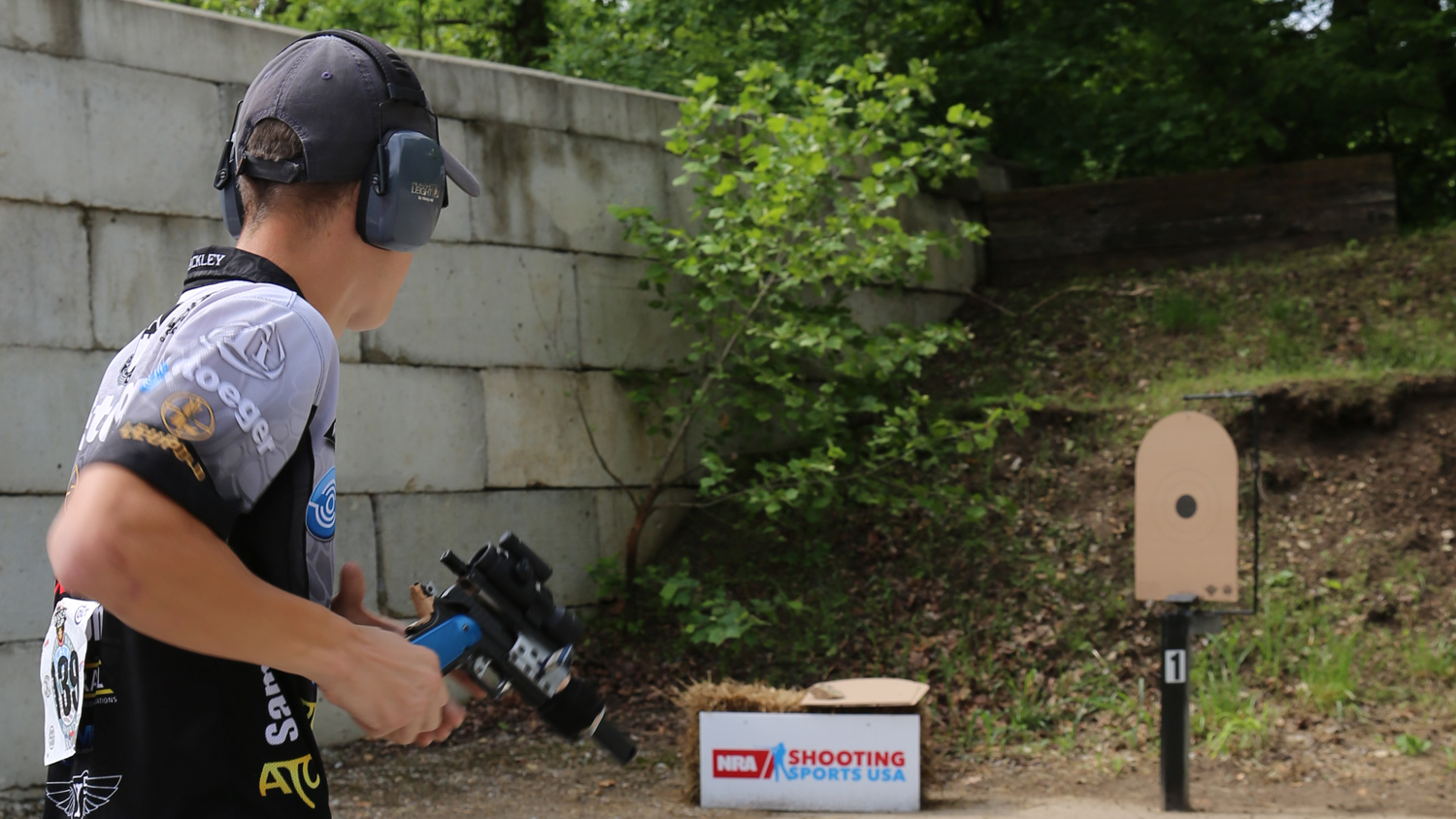 As for what's next for the competitive shooter, Yackley says that his sights are set on college with software as a preeminent focus.

"I am planning on starting college classes within the next few months," he commented. "I am looking at software, specifically network security, and I am going to look at attending online classes to keep up with my busy schedule."

Though the young shooter will be adding college work to his already bursting schedule, Yackley doesn't intend to stop on the competitive front. A central part of his life, competitors and spectators can still expect to see the oldest son of the Yackley clan taking to the range.

"I am really looking forward to this next year and what the future holds."