by
posted on September 23, 2018
Support NRA Shooting Sports USA
DONATE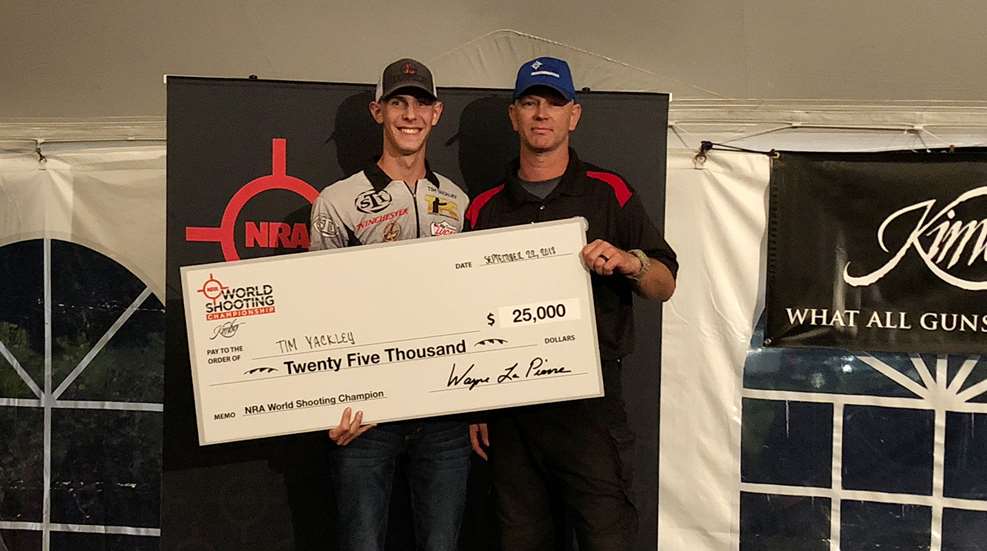 With a total score of 582.22 and 25 points ahead of second place at the NRA World Shooting Championship in Gerrardstown, WV, Tim Yackley became the youngest shooter ever to win the match. The 20-year old shooting phenom made 74 percent of points available. Yackley joins an elite fraternity of competitive shooters that have previously won the title of NRA World Shooting Champion: Daniel Horner, Bruce Piatt, Doug Koenig and Greg Jordan.

"I was just focused on shooting my stages and doing my best," said Yackley. "I want to thank the sponsors who have been part of my progress as a shooter, and thank all the people who have given advice, encouragement and have believed in me."

Yackley's best showing was for Stage 12, which was the new cross-country biathlon stage. Incurring no penalties, he had no misses for a final score of 57.02—the highest score of all shooters for the stage.

The victory also gave Yackley the first place $25,000 prize check. On his Instagram page, he specified how he plans to use his winnings.

"For everyone who's asked me what I will do with the $25,000—sadly give up too much to taxes and the rest will pay for college," said Yackley.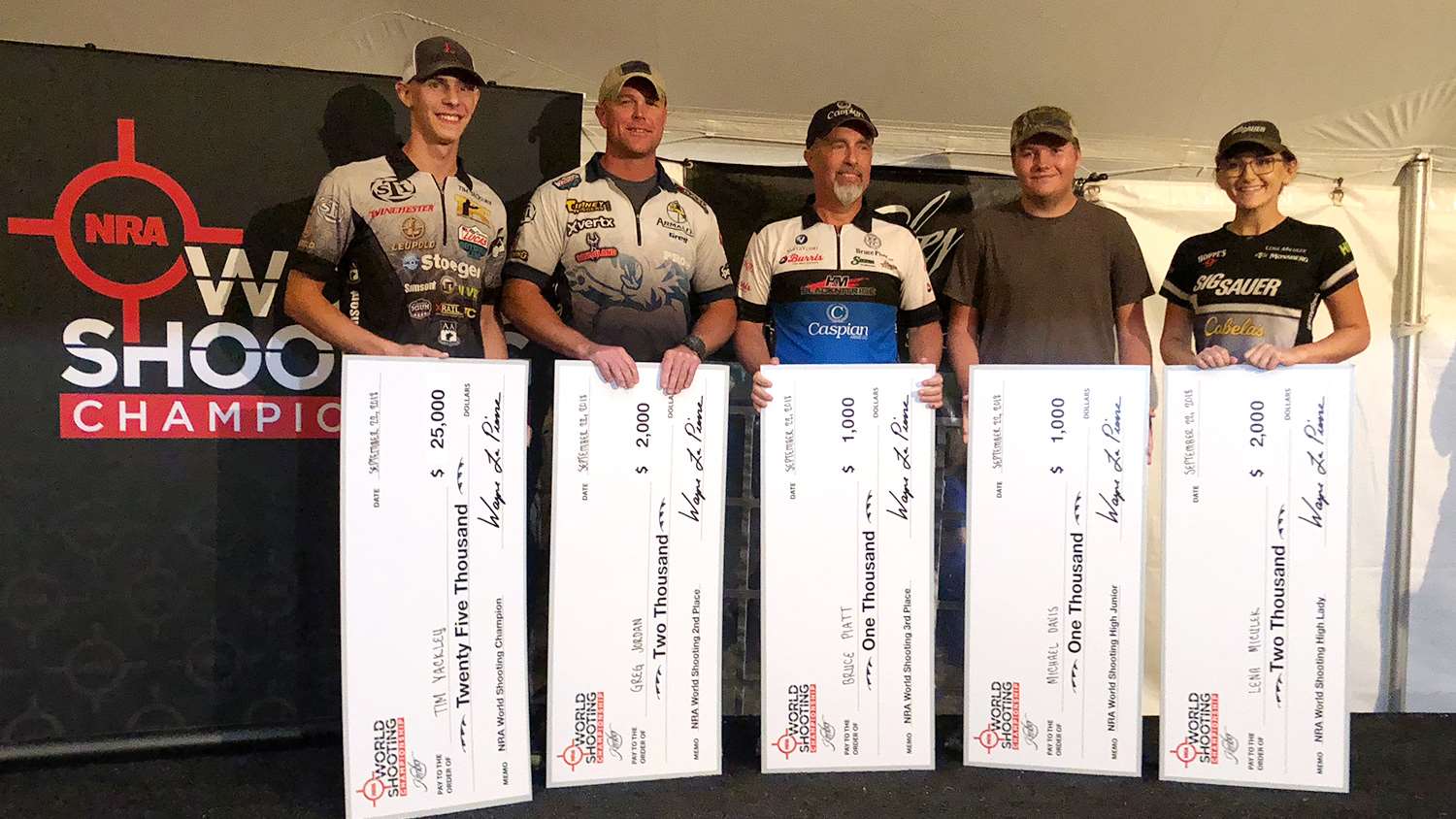 In second place was last year's NRA World Shooting Champion, Greg Jordan. Rounding out the top three was 2015 Champion Bruce Piatt. Lena Miculek won High Lady for the third time. She finished in 14th place overall. High Junior was Michael Davis.



Youth domination
From his 2015 IPSC international shotgun bronze medal performance, to now being the youngest NRA World Shooting Champion ever, Yackley showed focus and finesse at the 2018 tournament—adding to an already great year for the young competitor. In June, Yackley competed at the 2018 IPSC World Shotgun Championship in France, finishing seventh overall in standard and helping the USA win a team silver medal.