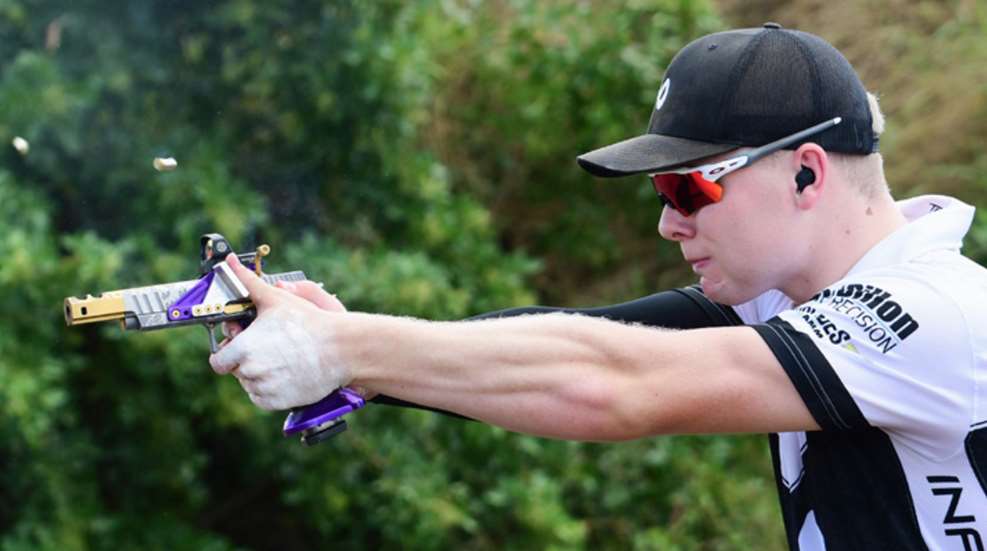 If one was to equate the high-speed action shooting in USPSA with auto racing, Open would be the Formula One division.
There are no restrictions on the maximum handgun size or weight. Nor do handgun models have to be on a USPSA approved list. Optical sights, compensators, barrel ports and slide ports are allowed. There is no minimum trigger pull weight, and magazine capacity is limited only by the magazines being restricted to a maximum length of 171.25 mm. It can be shot Major or Minor caliber, but the scoring advantage to Major has made that almost a universal choice. And it's the only division that allows the 9 mm caliber to be loaded to a Major (165) power factor, with a minimum bullet weight of 112 grains being required to shoot in Major.
These are not handguns one can purchase over-the-counter at their local gun shop. They're the product of specialty makers and custom shops, and not inexpensive. But their allure continues. In fact, out of the 275 competitors shooting Open at the 2020 USPSA National Championship, 28 percent were shooting their first Nationals in Open.
Here's a closer look at the equipment they choose for last year's biggest USPSA match.
Guns
Custom-built guns based upon the double-stack 2011 frame are by far the most popular choice. STI/Staccato led the way with 20 percent of the shooters building upon it. Infinity was the next most popular at 14 percent, with Phoenix Trinity chosen by 12 percent. Cheely/CK arms was favored by 9 percent, LimCat came in at 8 percent, while Atlas followed at 7 percent and 6 percent choosing Akai. The remaining models were Axiom, BUL, Brazos and CZ (the only non-2011 platform), which were used by 3 percent each.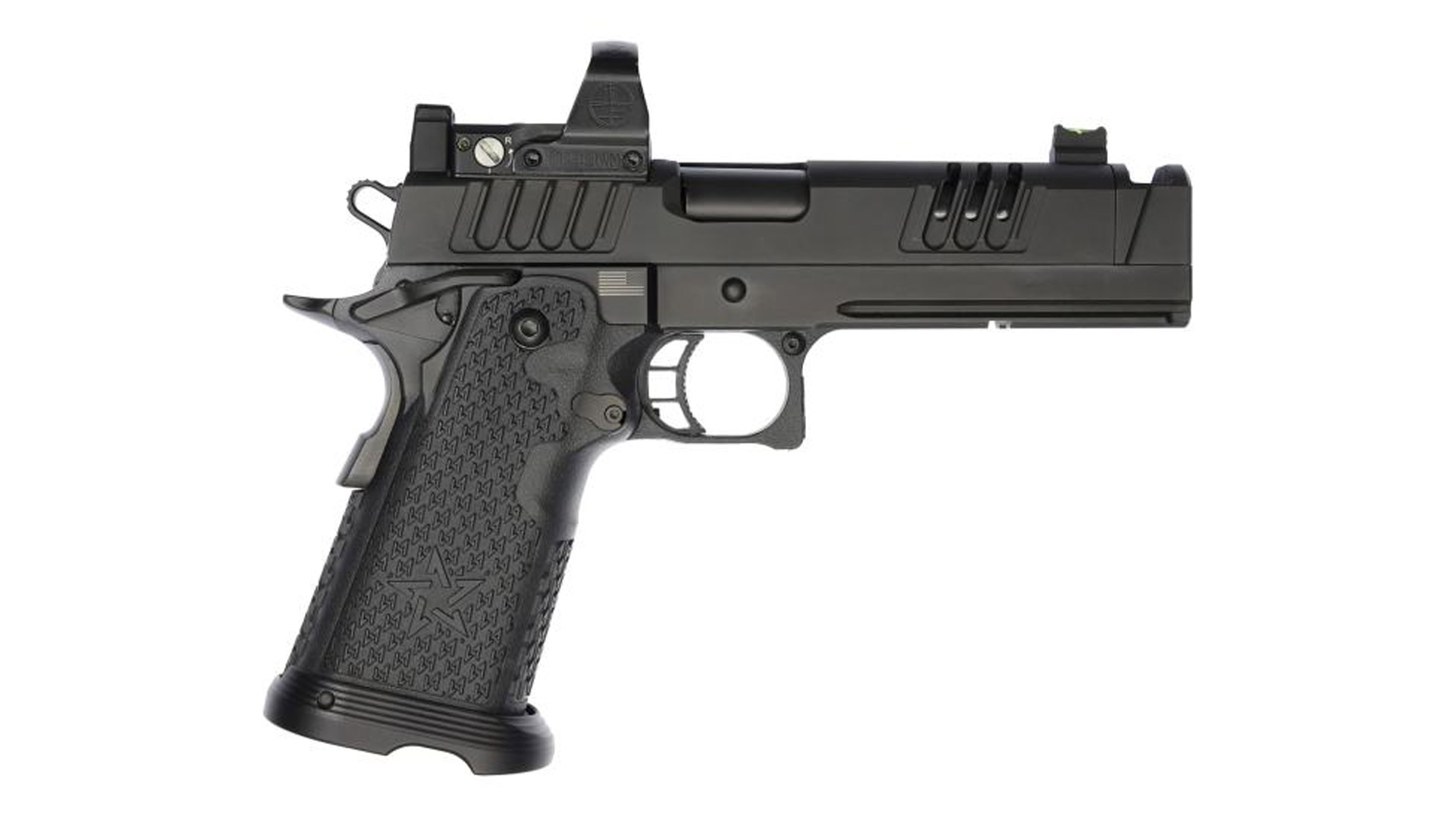 Optics
Reflex sights are standard in Open. No one is shooting irons. Since Open guns invariably use a frame-mounted sight mount, the reflex sight selected does not need to be a compact model sturdy enough to survive the slide ride. That opens the door to a lot of models, which was certainly reflected by the sights chosen at the 2020 USPSA Nationals.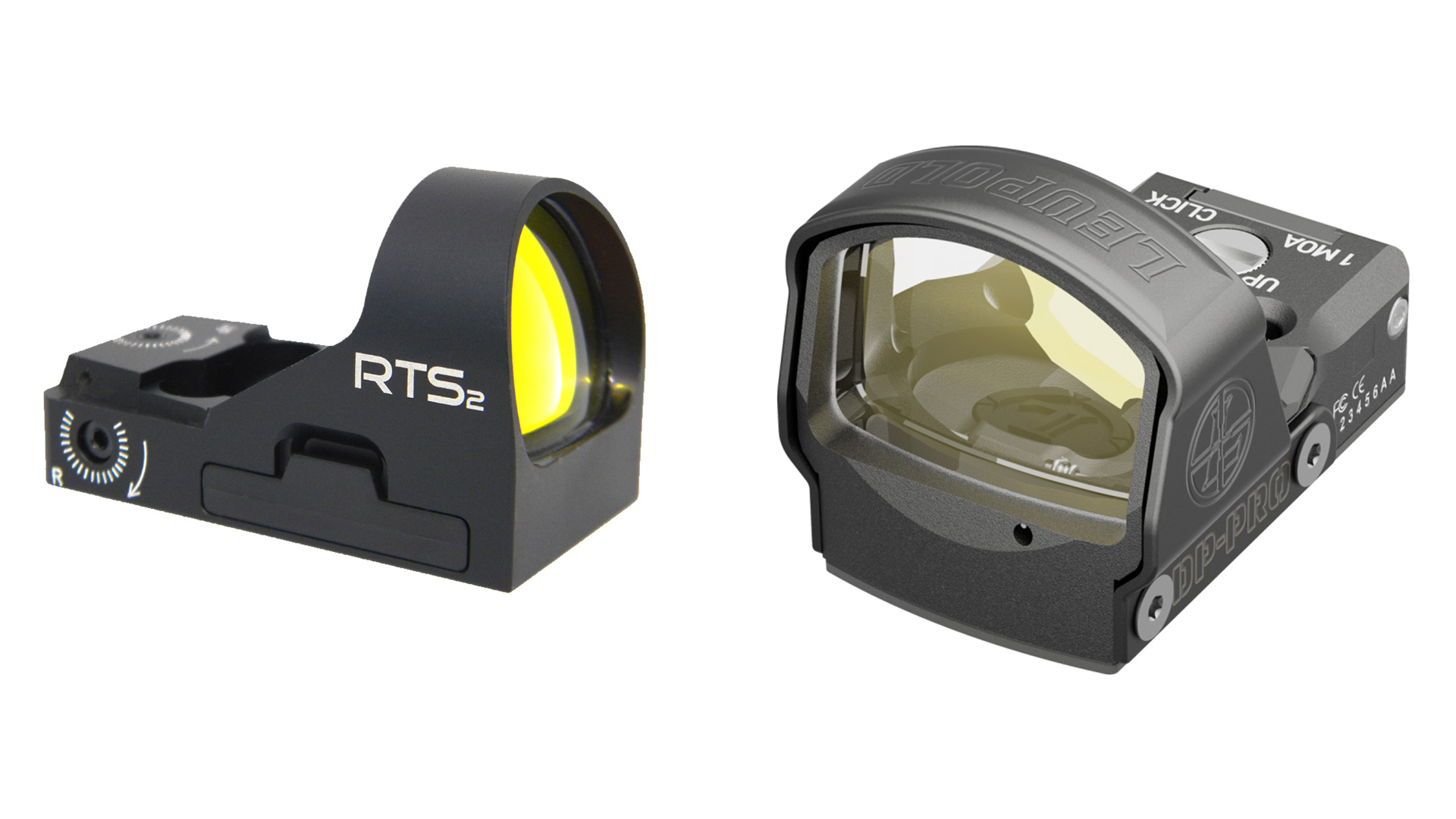 With 29 percent of the shooters selecting the C-More RTS2 it was the most popular model, slightly edging out the SIG ROMEO3XL, which was chosen by 28 percent. The Trijicon SRO followed at 13 percent, with the DeltaPoint Pro coming in at 8 percent and the C-More Railway at 6 percent. Finally, the Holosun 510C and the C-More Slideride each had a 4 percent following.
Loads
Stuffing the maximum number of rounds into the allowed 171.25 mm magazines is a distinct advantage. More rounds in the magazine means less time-killing reloads. If those rounds can make the 165 PF it's better still, given the Major caliber scoring advantage. In years past, that magazine capacity with Major loads made the .38 Super the popular choice. It was later supplanted by the .38 Super Colt. 
Recent years, however, have seen a decided shift to the 9 mm Major, with 63 percent of the shooters choosing it over the 34 percent relying on the .38 Super Comp. Of those shooters, a full 90 percent used handloaded ammunition. For the 10 percent relying upon factory rounds, 25 percent of them used Precision Delta, with 19 percent opting for Atlanta Arms. Everglades and Eley were selected by 9 percent each. The most popular bullet weight, by far, was the 124/125-grain, with 81 percent of shooters choosing it. The 115-grain was used by 13 percent. Jacketed bullets were favored by 85 percent, with coated bullets (coated lead, or polymer) used by 9 percent and 6 percent opting for plated slugs.
Getting those bullets to the velocity required to make Major caliber is likely why 90 percent of the Open class shooters used handloaded ammunition. Although the Power Factor is 165, savvy shooters will load to at least 170 PF as a cushion against temperature and chronograph variations. For a 124- or 125-grain bullet, that means 1,365 f.p.s., while the 115-grain one has to hit 1,480 f.p.s. to reach that.
In general, these aren't loads one can commonly buy over the counter and the reason for the high percentage of handloaders. Not all competitors were willing to reveal their load data, but of those who did VihtaVuori was the most popular powder brand and 3N38 was used by 47 shooters, although another 38 shooters used different and unspecified VihtaVuori powders. Hodgdon was the next most popular brand, split between CFE Pistol (21 shooters) and HS-6 (27 shooters). Last but not least, Winchester AutoComp found favor with 33 shooters.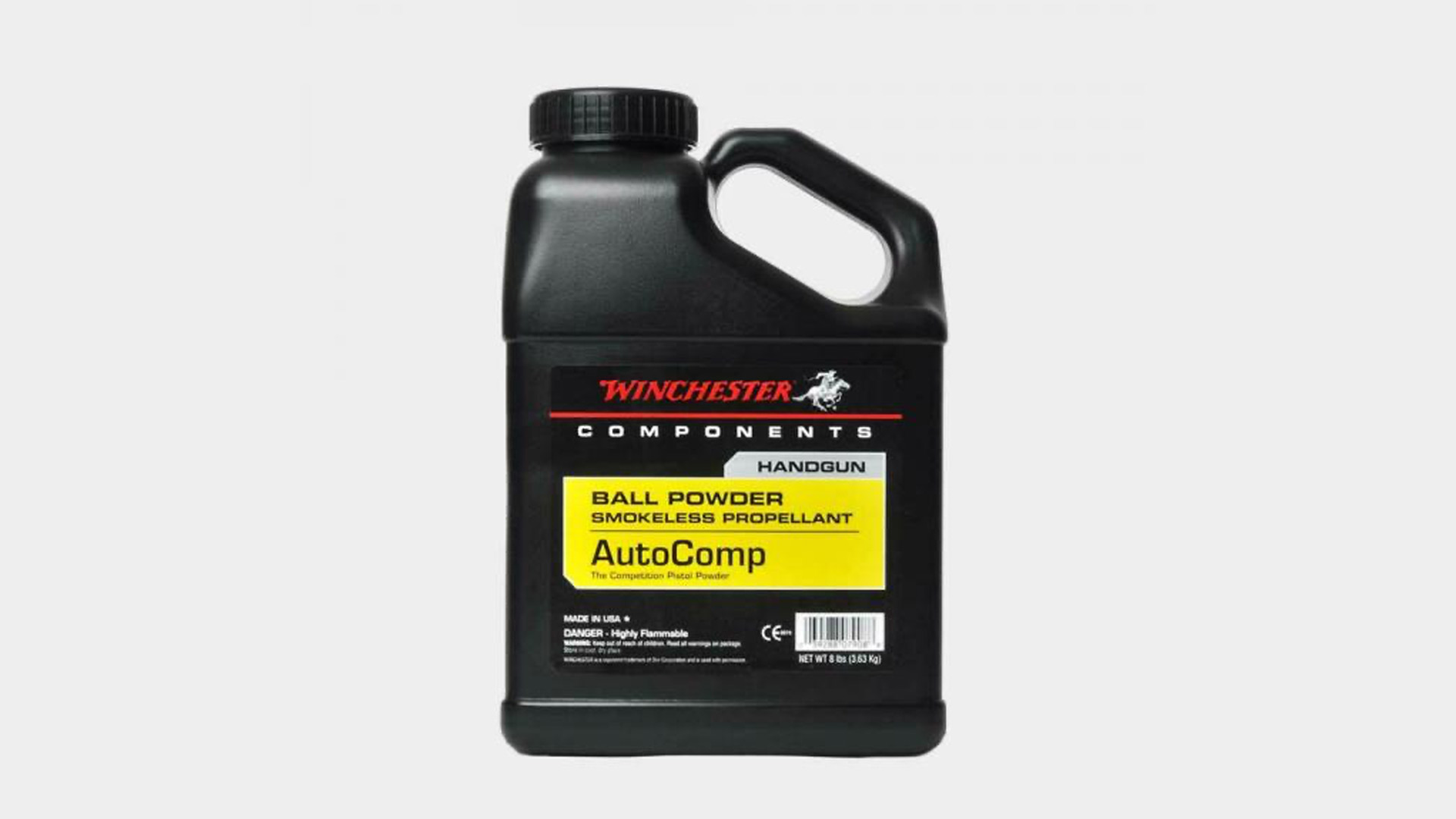 Magazines and Base Pads
Like the guns and loads, magazines are another custom component to a smoothly functioning system. Largely aftermarket parts are represented in the survey data. MBX lead the list with 49 percent of the shooters loading them. STI followed at 20 percent, with Infinity trailing slightly at 19 percent, and only 9 percent opting for the "factory" magazines supplied with the gun.
The base pad on the magazine can be critical in achieving maximum capacity, and getting as many as 30 rounds into the tube. MBX was the most popular here with 46 percent using them. Taran Tactical was selected by 21 percent, with Dawson following at 11 percent and 7 percent opting for Grams.
Assembling the gear to compete in Open Class isn't as simple as heading to your local gun shop with a fat wallet in hand. But neither is building a Formula One race car.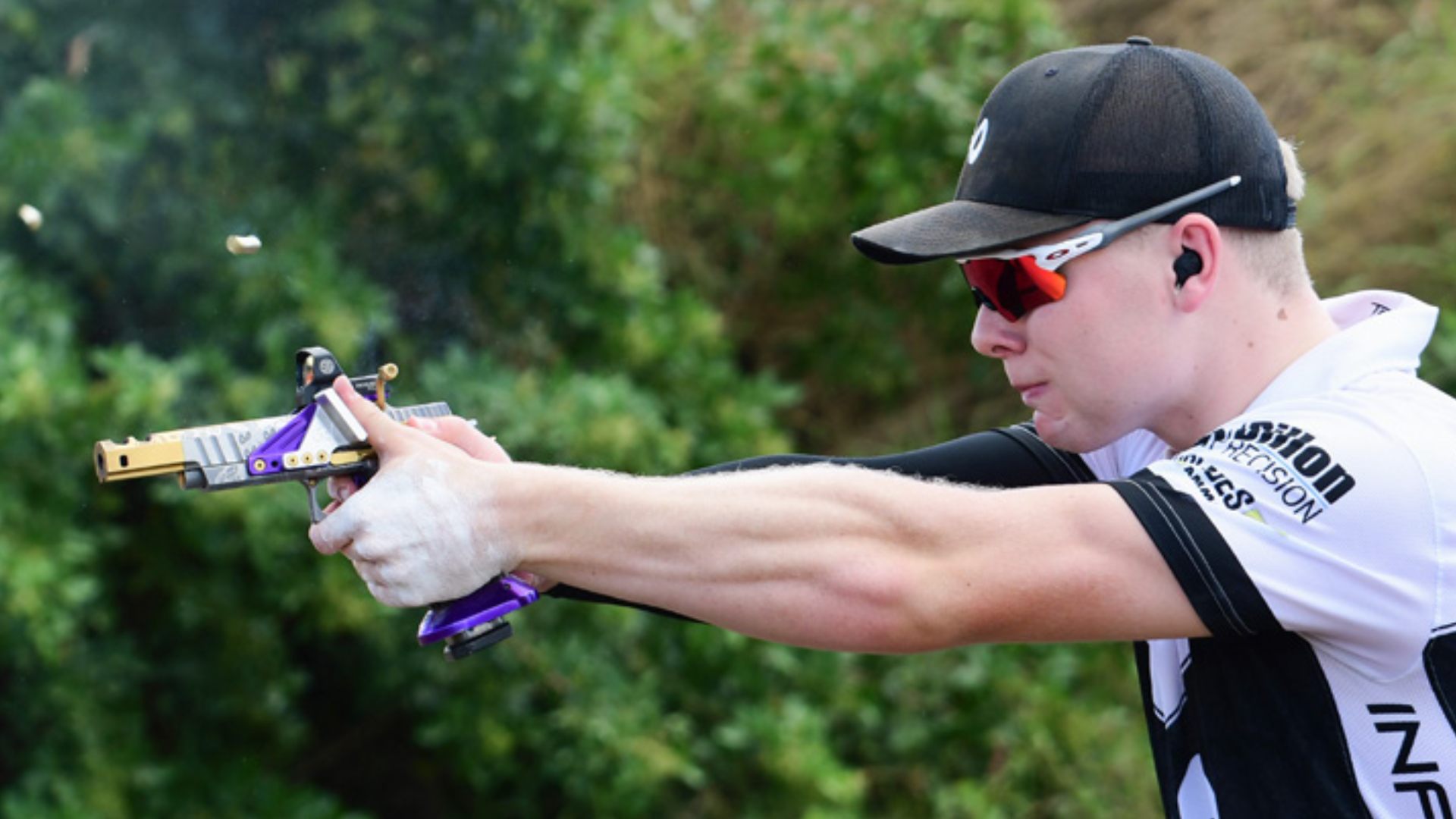 Photo: 2020 USPSA Open National Champion Christian Sailer. He was also the winner in 2019. Photo courtesy of Jake Martens.
---
Read more:
Top USPSA PCC Guns In 2020