On July 16-18, the Trident Armory Shooting Team held the third annual Trident Armory Standby to Fly Benefit Match and Maine State Championship in Hampden, Maine. The team, consisting of Chris Austin, Mark Darrigo and myself, has a passion for combining the sport we love with raising money for veterans.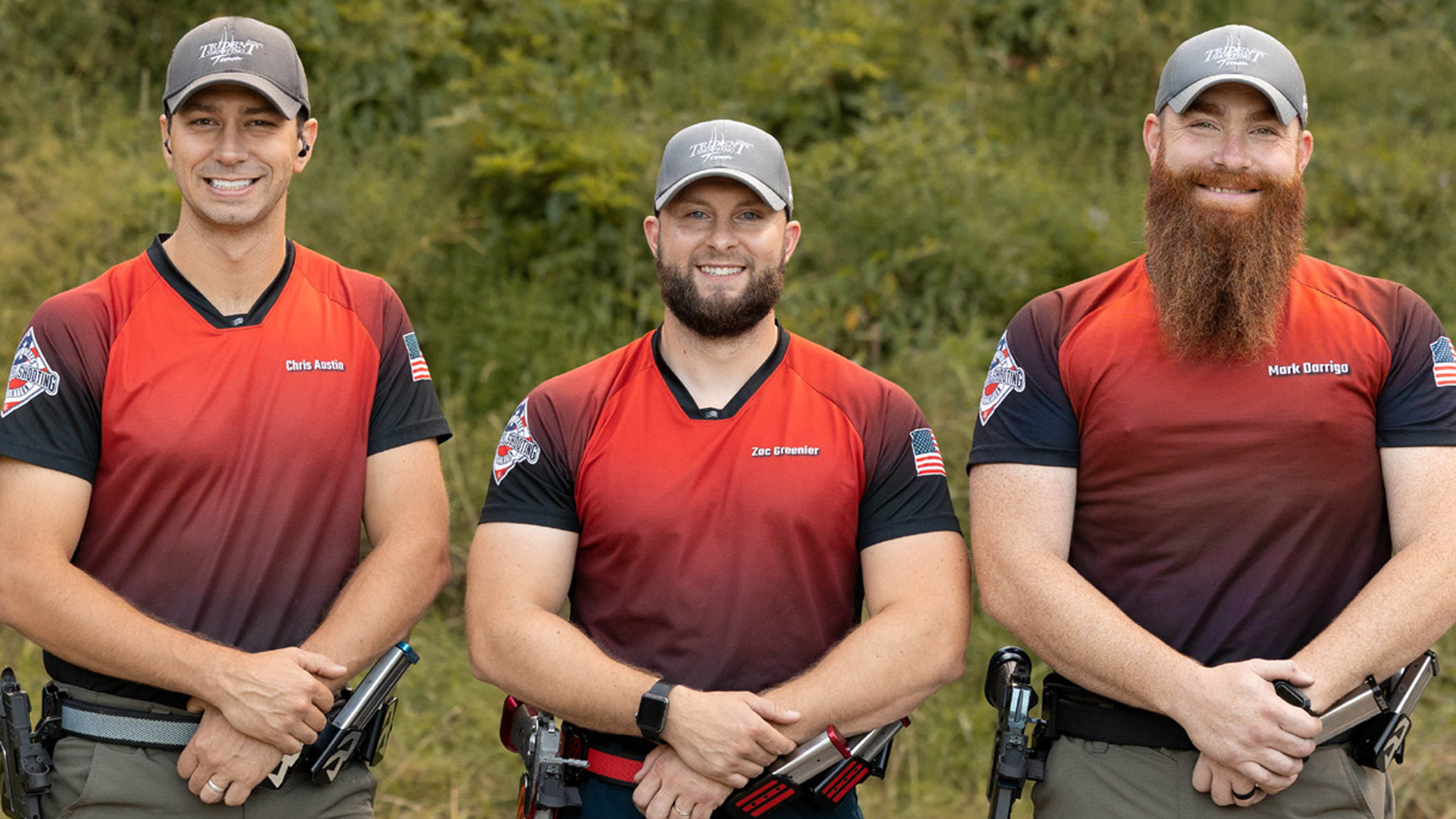 The Trident Armory Standby to Fly Benefit Match started in 2019, when Chris and I realized there was an opportunity to not only host a USPSA match, but also to collaborate with a non-profit organization based in Maine that supported our veterans. Realizing the sacrifices our men and women of the Armed Forces have made for our country, our families and our freedoms, it was the perfect plan.
We teamed up with the Windy Warrior-Adrenaline Therapy Program, a Maine-based, 501(c)3 organization focusing on the mental health and suicide prevention of our veterans. Through the controlled use of adrenaline therapy, such as skydiving, they have found this therapy can be a catalyst for healing. In two months, we were able to coordinate sponsors, donations and staff, and had raised $9,000. The match was well received, and being able to give back was the motivation we needed to realize this needs to continue.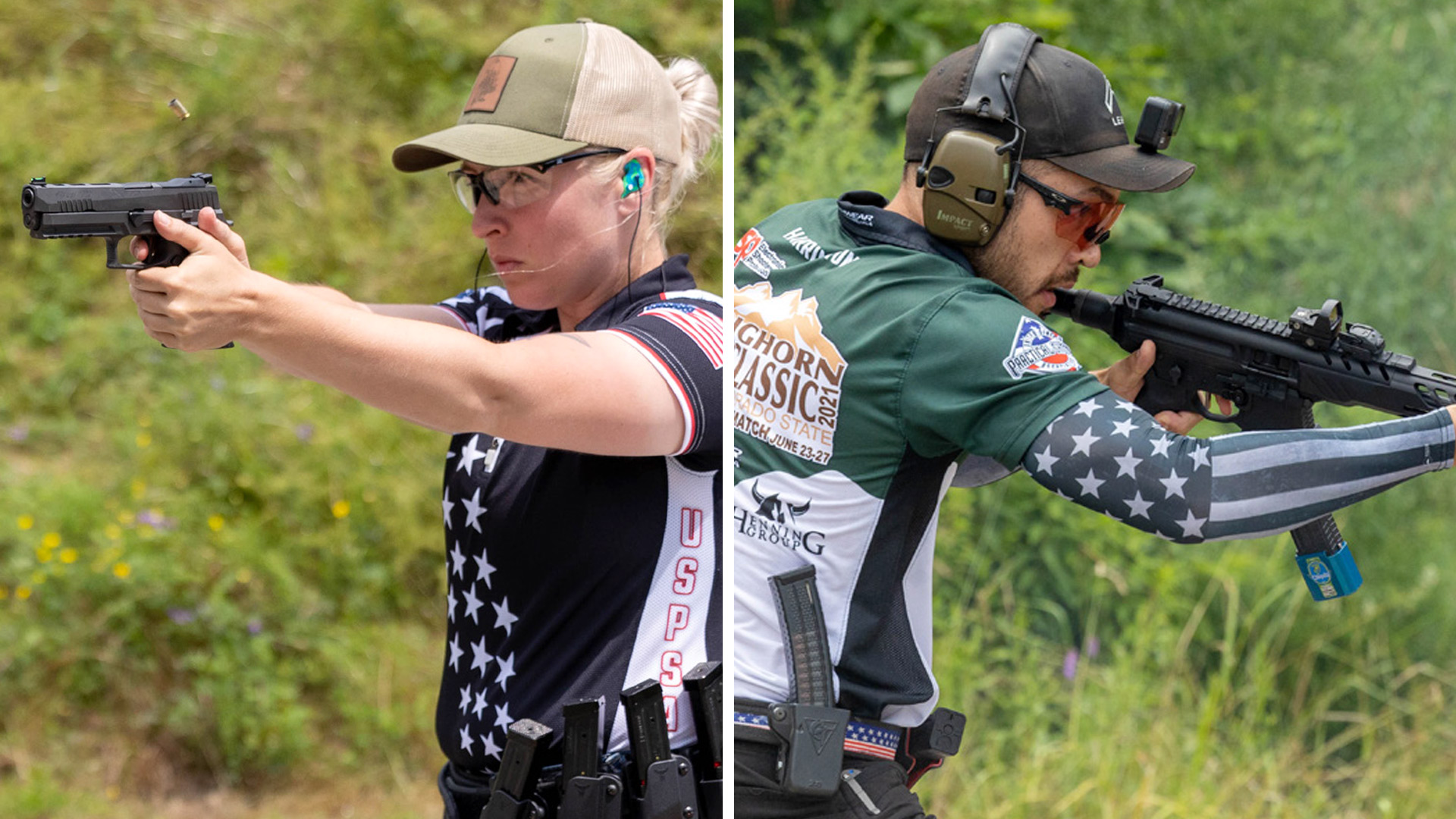 By 2020, our second year, the Trident Armory Standby to Fly became a USPSA Level II match, one of a handful conducted in New England. Despite COVID-19, the match continued to grow with competitors and sponsors. The team also welcomed Mark Darrigo, a new shooter to USPSA and a service-connected disabled Air Force veteran, having served a total of 12 years. His passion for giving back drove us as a team to continue to make improvements. Our charity of choice in 2020 was House in the Woods, which was founded by Paul and Deanna House in memory of their son, Joel House, who had been killed by a roadside bomb in Taji, Iraq, while serving in Operation Iraqi Freedom in 2007. This operation is a retreat for veterans and their families to use activities such as kayaking, fishing, hunting and hiking to bring them together. Allowing veterans who share similar experiences to connect can form a bond, which in turn aids in the healing process. Surrounded by comrades in nature, battle-hardened soldiers are able to put aside the facade of emotional impenetrability and express buried emotions of sorrow, grief and pain they may be carrying with them.
By the end of our second benefit match, we had raised $17,000 for House in the Woods.
In 2021, we set out to continue to build on the momentum of the past two years. We started receiving applications from Maine-based non-profit organizations in November 2020 and selected both the Maine Veterans Project and The Summit Project. These are two active 501(c)3 organizations in Maine, focusing on suicide prevention, honoring fallen heroes and supporting Gold Star families.
The Maine Veterans Project (MVP), founded and run by Doc Goodwin, is a volunteer-based wellness program, fiercely dedicated to raising awareness and preventing both active-duty service members' and veterans' suicides. MVP fosters a safe community for veterans, their families and civilians wanting to give back to those who have served. Not only does MVP strive to change veteran lives, it also provide life-essential assistance such as home repair, vehicle donations to help with transportation needs, job assistance, fuel programs and other avenues of support. MVP provides multifaceted services to one of the country's largest veteran populations.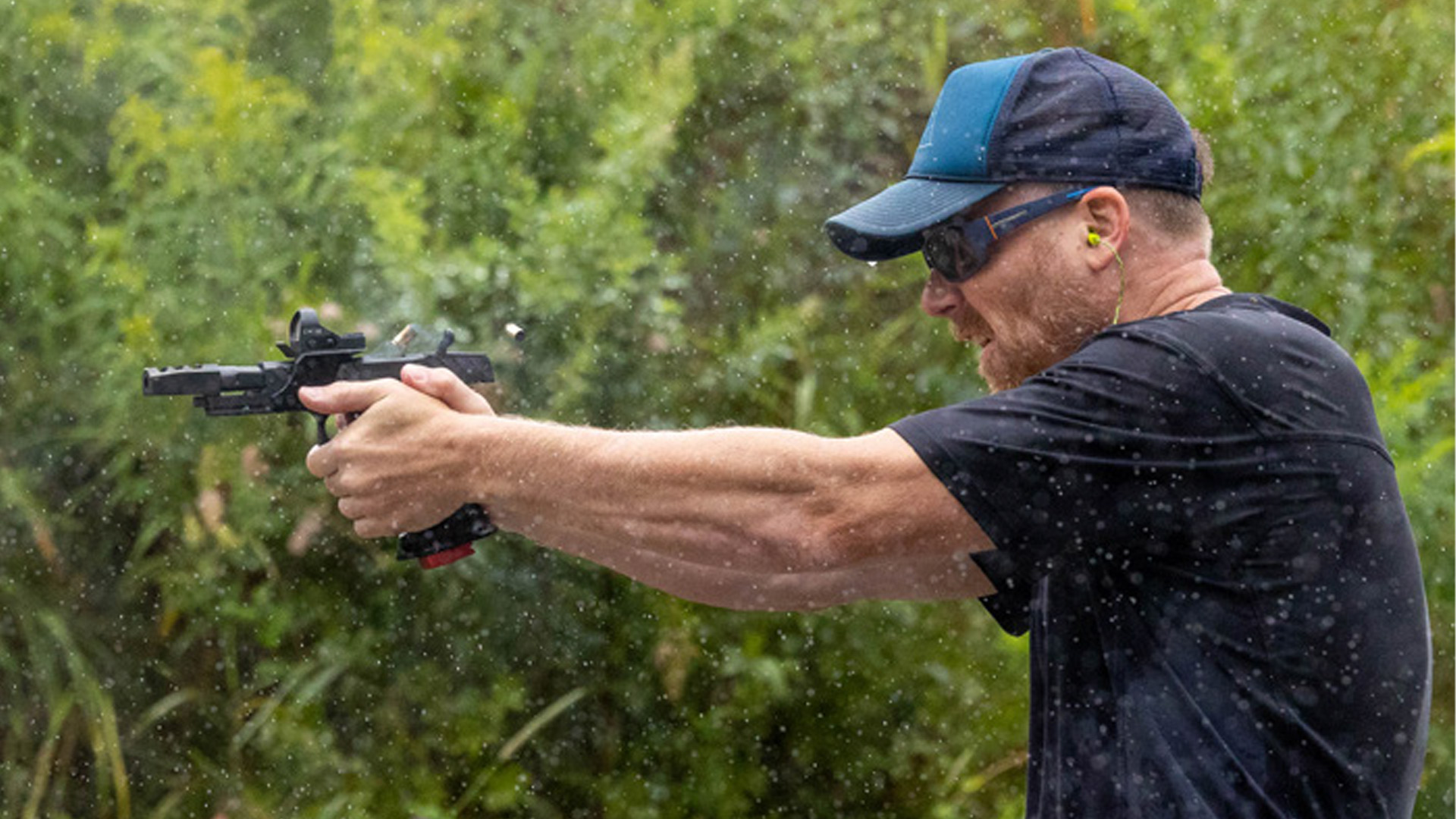 The Summit Project (TSP), operated by Greg Johnson, was founded in 2013. TSP is a living memorial that has changed the way an entire country has paid tribute to their post-9/11 fallen service members, while also inspiring service, strengthening communities and changing lives. The mission of TSP is to honor our fallen heroes and their families through education, fellowship and physical activity. The Gold Star families unearth a stone, to be dedicated to their fallen soldier, which is then engraved with their name, rank and dates. These stones are then taken on an adventure with a volunteer, who learns the history of the soldier their stone represents, and afterwards volunteers write a letter to the family about their experience. These stones have been hiked across the country and the globe, including Mt. Everest and Mt. Kilimanjaro. In essence, you carry their stone for a trip, but you carry their memory for a lifetime.
Having joined forces with these two incredible non-profits, our work began seven months prior to the event. We set a lofty goal of raising $20,000 to give back in 2021. The match continued to gain momentum, as we elected to have it serve as the Maine State Championship as well. We were humbled by both local and national businesses who reached out to assist with our fundraising efforts, inquiring how they could become involved. The generous contributions made by these companies to support our cause was inspiring. The match was discussed on several national podcasts, and through various activities across social media platforms. We initially began raising money through the sale of raffle tickets for donated items such as a Dillon XL750 reloading press, several firearms donated by Trident Armory, SIG Sauer and Springfield Armory.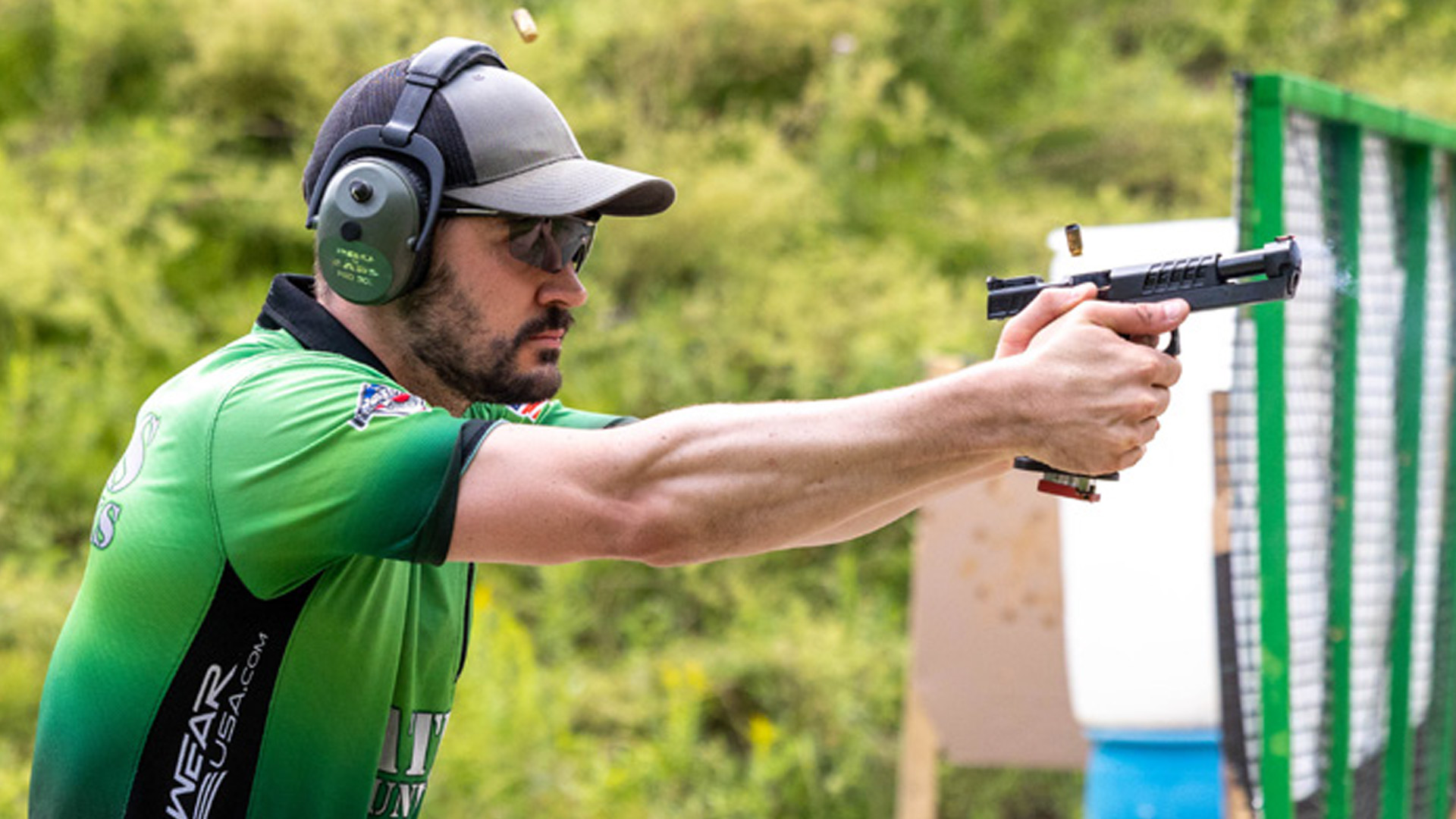 The match was held at Hampden Rifle and Pistol Club (HRPC), a 200-acre club with an indoor range, located only 10 minutes from an international airport, and near several National parks and the Maine coast. To help us host this match, the club built three additional bays in 2020, and we had another bay built this year, giving us a total of eight bays.
With this expansion, the match grew to nine stages, which competitors felt was a great balance between short, medium and long courses. We had technical stages which included partial targets at distance, 20 to 25 yard mini-poppers and various activators, including a tuxedo swinger behind cover. We had a stage with frequent double-digit hit factors, and the Targets USA stage which had people talking all weekend. This stage included a stomp pad activator that dropped a window port and activated the Wheel of Misfortune, a mini-popper that activated a swinger, along with a Rhino Knock Down that activated a Holy Monkey dual-bearing swinger. You have to watch the video to fully grasp what was occurring on this stage. AMG timers were donated to allow all competitors to see their time on every shot fired. The scoring was instantly uploaded to PractiScore with the assistance of Bill Duda, from Go Fast Don't Suck, who ran our WiFi connection for the range and brought iPads for scoring. The system ran flawlessly, and was a nice addition to the match.
We had 142 competitors compete in the match and the feedback was positive. The 2021 Trident Armory Standby to Fly benefit match attracted competitors from across the country. We were fortunate to have Jason Wood, the owner of Targets USA, fly from Alaska to Maine to help us. Also in attendance were previous and current national champions, and the past president of USPSA. There were competitors from Texas, the Midwest and nearly every state along the East Coast at our event, sharing in the enthusiasm of raising money for our veterans. We were able to present custom mini-popper trophies from Targets USA to the top overall winners in each division, but also to the Maine State Champion in each division.
Adam Nilson from Atlas Gunworks, and 15 members of their team also partnered with us for this event and attended. Atlas sold raffle tickets for a custom-built 2011 of the winner's choice, and raised $16,300 to add to the total leading up to the match.
Money was raised through stage sponsors, donation of items and services to our silent auction, and raffle ticket sales. Our safe tables, parking lot, indoor facility and even the porta-potties were sponsored. In total, nearly 100 businesses and volunteers that helped make this match a success. We could not have done it without your help, thank you.
It was an amazing weekend, combining a well-run and challenging USPSA Level II match with raising money for our veterans. After all of the silent auction and raffle winners were selected, all donations and match fees were counted, and we were in awe to find out we raised a staggering $52,000 for Maine veterans. We could have never done this without the support of many local and national sponsors, volunteer and competitors. We cannot thank you enough for your support. The money raised will make a huge difference with our two non-profit organizations, and we applaud the work they are doing for our veterans. We would also like to thank HRPC for allowing us to use their facilities, and look forward to bringing it back there in 2022.
The fourth annual Trident Armory Standby to Fly Benefit Match and Maine State Championship will be held July 22-24, 2022 at the Hampden Rifle and Pistol Club. Learn more at the Trident Armory Shooting Team Facebook page.
Article from the September/October 2021 issue of USPSA's magazine. Photos by Melanie Darrigo Photography.
---
Read more:
Smith & Wesson Moving Headquarters To Tennessee In 2023