by
at
USA Shooting
posted on July 29, 2022
Support NRA Shooting Sports USA
DONATE
More than 150 athletes from across the country competed at the 2022 USA Shooting Shotgun National Championships in the trap event at Hillsdale, Michigan, July 20-24, for their chance to secure a title and a possible World Championship Team spot.
Rachel Tozier, a Sgt. with the U.S. Army Marksmanship Unit, won the open women's gold medal. Julia Stallings secured silver in the same category, while Aeriel Skinner earned bronze.
Based off scores from the USA Shooting National Championships, plus a selection match earlier this year, the shooters earning spots on the 2022 World Championship Team for women's trap are Kayle Browning, Aeriel Skinner and Rachel Tozier.
In the open men's category, Derrick Mein, currently ranked No. 1 in the world for men's trap, took home the gold. Will Hinton walked away with the silver medal and Glenn Eller earned bronze.
The 2022 World Championship Team for men's trap includes Derrick Mein, Will Hinton and Casey "Jake" Wallace.
"Everyone came prepared and shot high caliber scores," said Jay Waldron, USA Shooting national shotgun coach. "It feels good to have the [trap] world team selected. I am looking forward to going to worlds and doing some damage."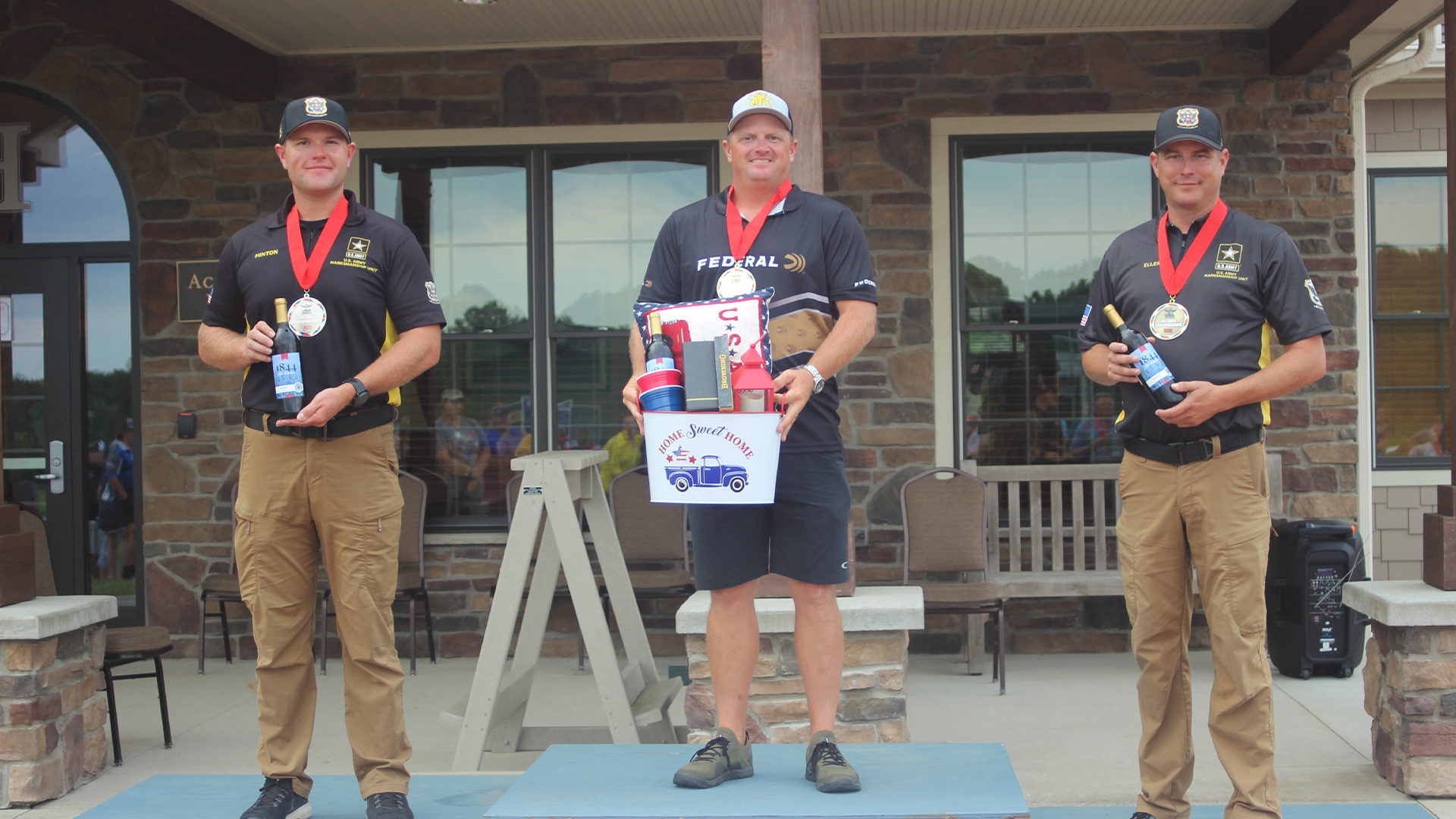 For the Paralympic Trap category, Jose Martinez Pico, from North Carolina, won gold; Sophia Bultema, from Colorado, earned silver; and Zachary Jones, from Texas, took bronze. In the senior men's category, Scott Miller, from Nevada, took home gold; Charles Jenson, of Indiana, earned silver. Additionally, David Campana, a native of Michigan, earned the bronze medal.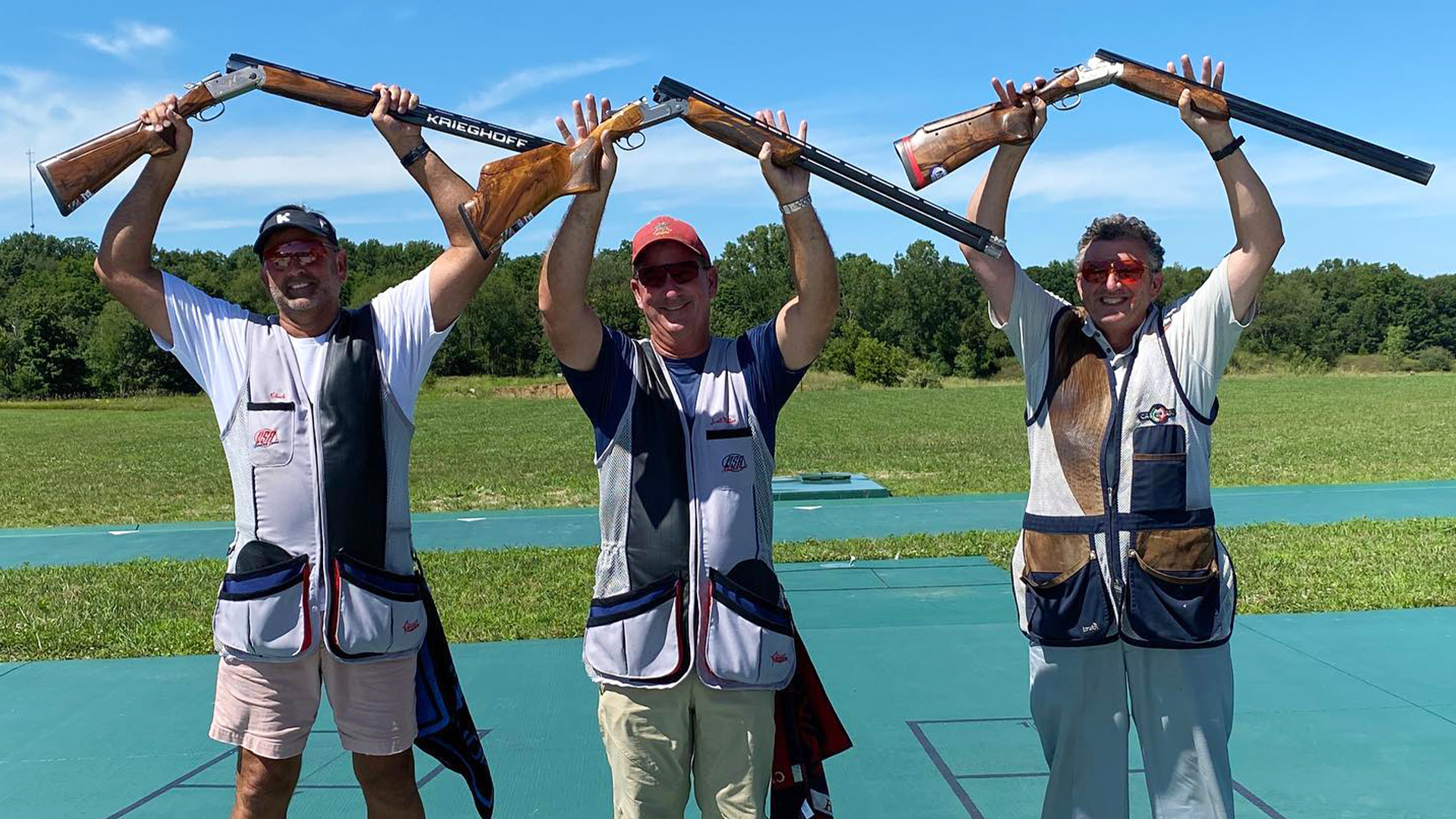 You can view all the official results of the 2022 National Trap Championships at the USA Shooting website.
Up next for the USA Shooting shotgun team is the 2022 Shotgun Junior Olympic National Championships, July 25-31, along with the 2022 Skeet National Championships, August 2-6. Both events will be conducted at Hillsdale College's John A. Halter Shooting Sports Education Center. "Hillsdale is a wonderful host, and the level of support USA Shooting has received from this partnership is simply amazing," said Waldron.