Team Federal's Derrick Mein recently secured victory at the 2022 USA Shooting Trap National Championship. The match was held July 20-24 at the John A. Halter Shooting Sports Education Center on the campus of Hillsdale College near Hillsdale, Michigan.
For the second year in a row, Mein—who competed last year at the Tokyo Olympics—claimed the Men's Open title over stiff competition from members of the U.S. Army's Marksmanship Unit, along with Federal and Olympic teammate Brian Burrows.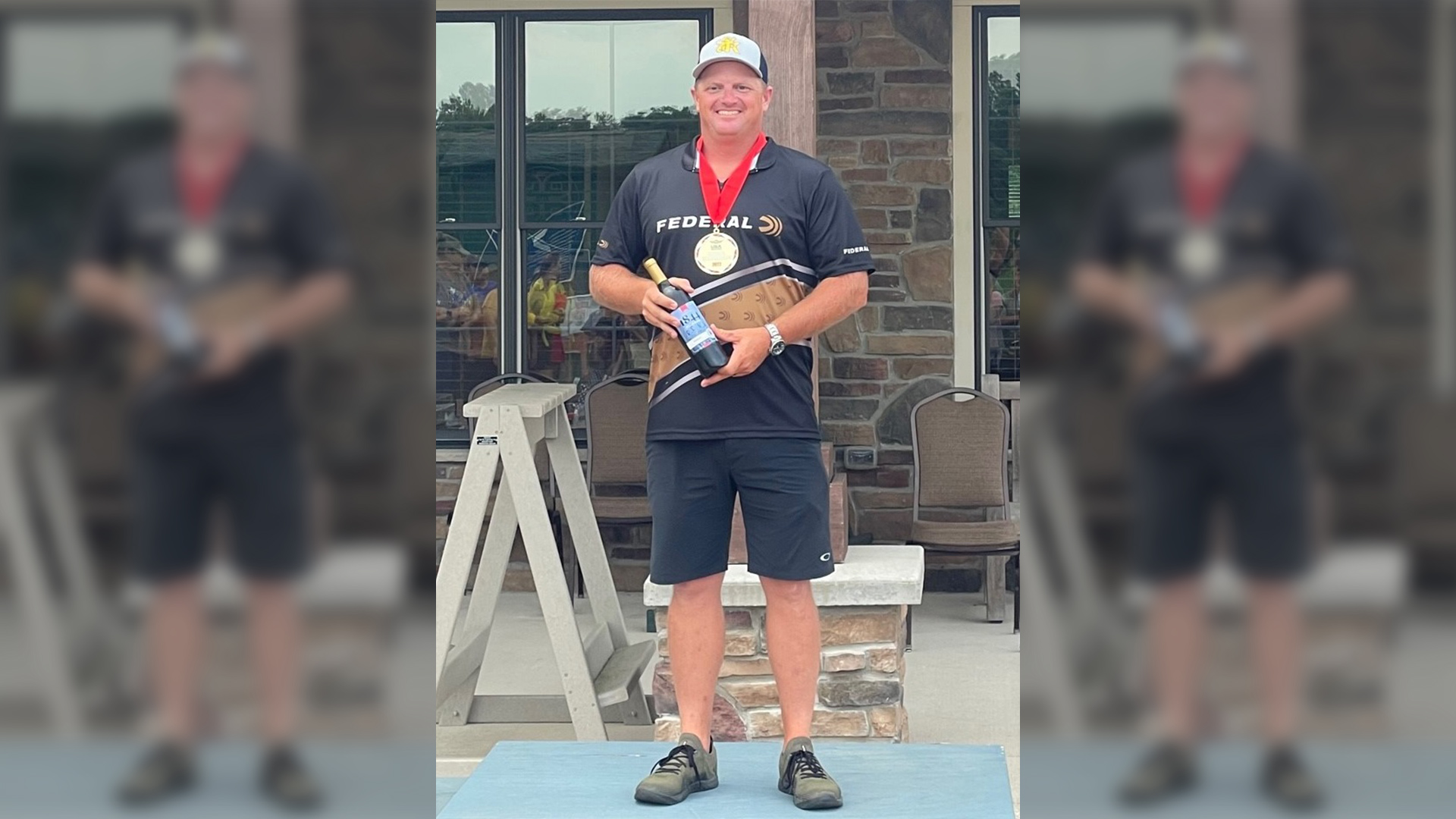 Mein bested runner-up Will Hinton and third-place finisher Glenn Eller to punch his ticket to Osijek, Croatia, and the 2022 ISSF World Shotgun Championships that are scheduled for September 20 through October 11. Mein reached the finals with a qualifying score of 243 out of 250, breaking 46 of 50 targets in the final for the win.
"I performed very well," said Mein about his performance at the match. "With this win, I will be representing the U.S. at the ISSF World Shotgun Championships in Croatia this September, and I'm excited again to represent USA Shooting at a world competition."
At the match, Mein was shooting the newest competition target load from Federal—High Over All, which includes the new Podium wad for improved patterns and hard, high antimony lead pellets that reduces deformation and delivers more downrange energy. "This was the first competition I shot Federal's High Over All 24-gram product in competition and the results speak for themselves," said Mein.
See the full results of the competition at the USA Shooting website. Learn more about Federal Ammunition at federalpremium.com.