by
at
USA Shooting
posted on July 11, 2023
Support NRA Shooting Sports USA
DONATE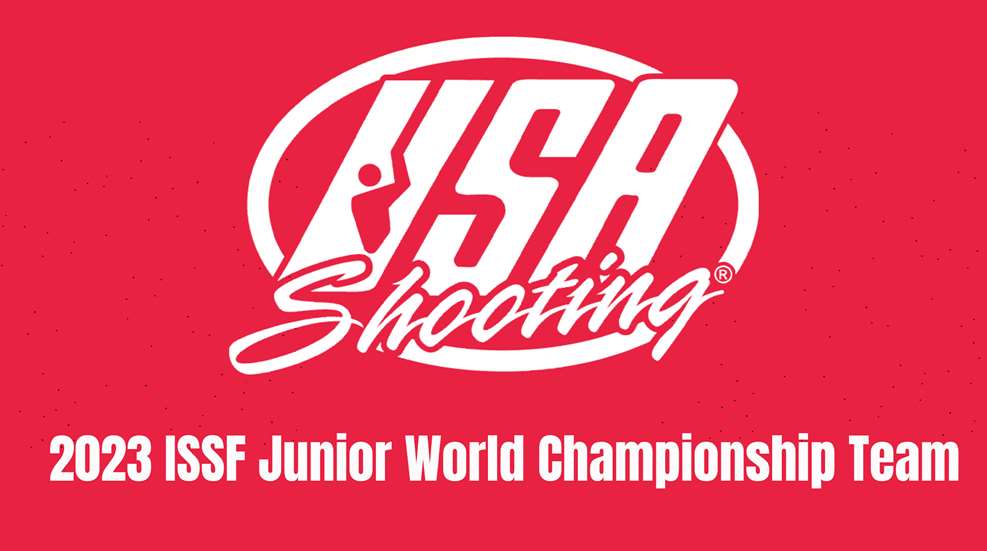 USA Shooting junior athletes will head to Changwon, Korea, from July 14-25, to compete in the 2023 International Shooting Sports Federation Junior World Championship.
An ISSF junior athlete is classified as an athlete 21 and under. Athletes will remain juniors until December 31 of the year in which they become 21 years of age. Any athlete born between the January 1 and the December 31, will cease to be a junior on December 31 of that year.
In 2022, junior athletes brought home a total of nine medals at the ISSF World Championship, three gold, one silver and five bronze. They also saw many notable top 10 finishes after making a handful of finals.
The junior athletes also had a strong showing at the 2022 Championship of the Americas Games. Suman Sanghera earned a gold medal and an Olympic quota for the United States in Women's 10m Air Pistol, while Katie Zaun earned a bronze medal in Women's 50m 3-Position Rifle.
The ISSF 2022 World Championship also included open age categories. At the previous ISSF Junior World Championship held in 2021, Team USA earned a grand total of 21 medals—seven gold, eight silver and six bronze.
See the official 2023 U.S. team roster below.
Pistol
Junior Men's Pistol
Nathan Bae: Air Pistol, Sport Pistol
Marcus Klemp: Air Pistol
William Regala: Rapid Fire Pistol, Sport Pistol
Mark Shen: Air Pistol, Rapid Fire Pistol, Sport Pistol
Remington Smith: Air Pistol
Austin Stone: Rapid Fire Pistol
Junior Women's Pistol
Chloe Bae: Air Pistol
Anita Deokule: Air Pistol, Sport Pistol
Rachel Kim: Air Pistol
Ada Korkhin: Air Pistol, Sport Pistol
Abbie Leverett: Sport Pistol
Emily Yoder: Sport Pistol
Rifle
Junior Men's Rifle
Gavin Barnick: Air Rifle, Smallbore Rifle
James Hart: Smallbore Rifle
Braden Peiser: Air Rifle, Smallbore Rifle
Tyler Wee: Air Rifle, Smallbore Rifle
Junior Women's Rifle
Rachael Charles: Air Rifle, Smallbore Rifle
Peninah D'Souza: Air Rifle
Lauren Hurley: Smallbore Rifle
Alivia Perkins: Smallbore Rifle
Elizabeth Probst: Air Rifle, Smallbore Rifle
Katie Zaun: Air Rifle, Smalbore Rifle
Shotgun
Junior Men's Shotgun
William Browning: Trap
Owen Bin: Trap
Caleb Cutler: Trap
Ramsey Bodeen: Trap
Matthew Kutz: Trap
Aidin Burns: Skeet
Josh Corbin: Skeet
Kyle Fleck: Skeet
Ben Keller: Skeet
Jordan Sapp: Skeet
Junior Women's Shotgun
Kaleigh Castillo: Trap
Ava Downs: Trap
Taylor Dale: Trap
Carey Garrison: Trap
Ryann Phillips: Trap
Madeline Corbin: Skeet
Jessi Griffin: Skeet
Alishia Fayth Layne: Skeet
Julia Nelson: Skeet
Karsyn Ross: Skeet
Learn more about USA Shooting at usashooting.org.