by
at
USA Shooting
posted on November 10, 2022
Support NRA Shooting Sports USA
DONATE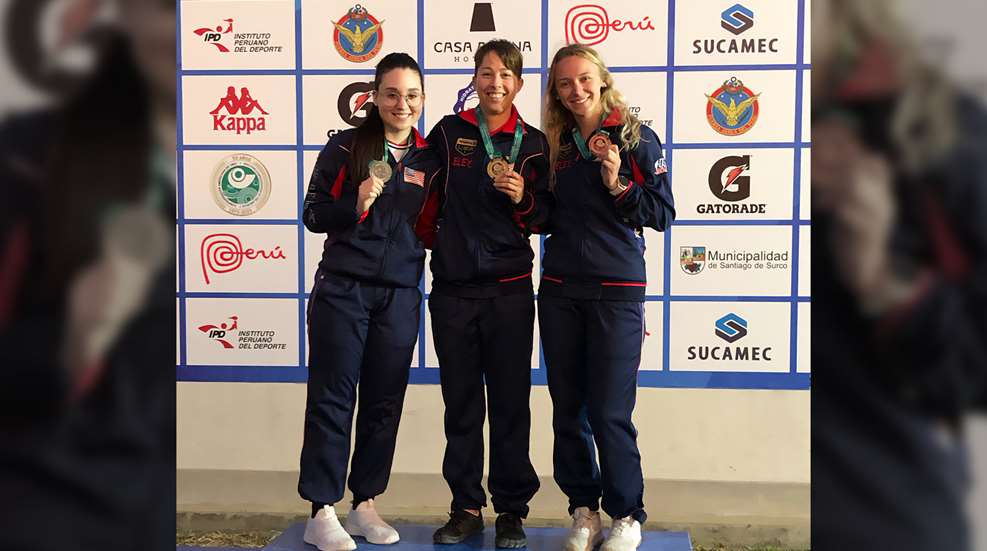 USA Shooting athletes continue to excel at the 13th Confederacion Americana de Tiro (CAT) Championships this week at the Las Palmas Shooting Range in Lima, Peru. On Tuesday, November 8, U.S. athletes captured five medals and two Olympic quotas for the Paris 2024 Games over the course of one day at the competition.
Brandon Muske kicked off the big day for USA Shooting at the 2022 CAT Championships, winning the gold medal and an Olympic quota for the United States in the Men's 10m Air Rifle event. In the final, he defeated Argentinian shooter Marcelo Gutierrez, 16-6.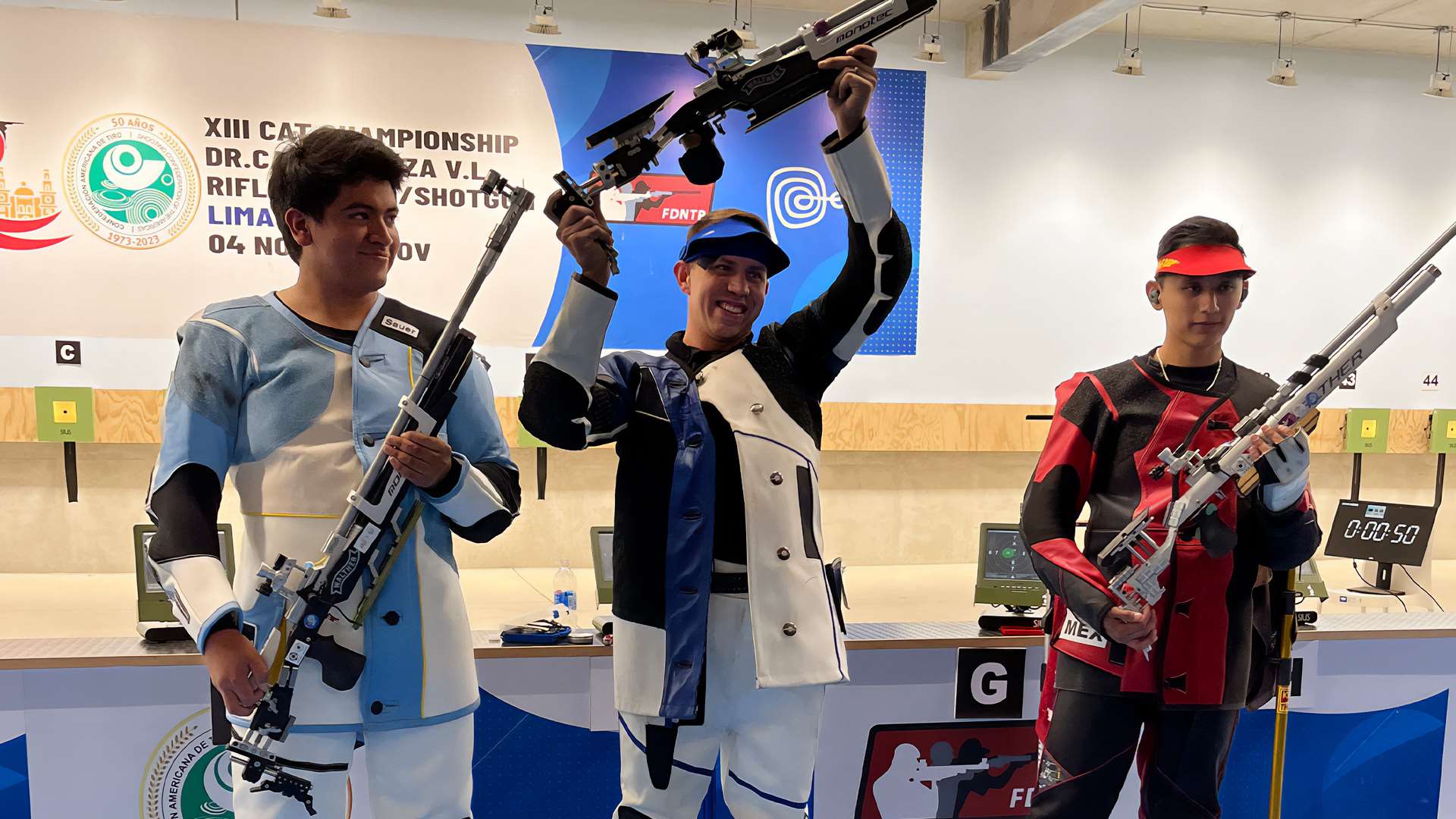 Team USA shooters also swept the podium in the Women's 10m Air Rifle event. Sagen Maddalena took home gold after facing Mary Tucker in the gold medal match, 17-15. Tucker earned silver and Ali Weisz was the bronze medalist with her ranking match score of 259.2. Additionally, Tucker earned the U.S. a quota in the Women's 10m Air Rifle event, due to the fact that Maddalena previously earned a U.S. Olympic quota in Women's 50m Smallbore at the 2022 ISSF World Championship. (Athletes are only eligible to earn one quota in a four-year Olympic cycle.)
In the Men's Skeet Team event, the U.S. trio of Benjamin Keller, Christian Elliot and Dustan Taylor shared the top spot on the podium after defeating Chile in the gold medal match, 6-4. The Chilean Skeet shooters and silver medalists were Jorge Atalah, Hector Flores and Matias Martinez.
Thus far, U.S. athletes have earned a total of five Olympic quotas and 13 medals while competing at the 2022 CAT Championships in Lima, Peru, which wrap up November 13. USA Shooting still has athletes competing in a few events.
See the full results of the match at the ISSF website. Learn more about USA Shooting at usashooting.org.