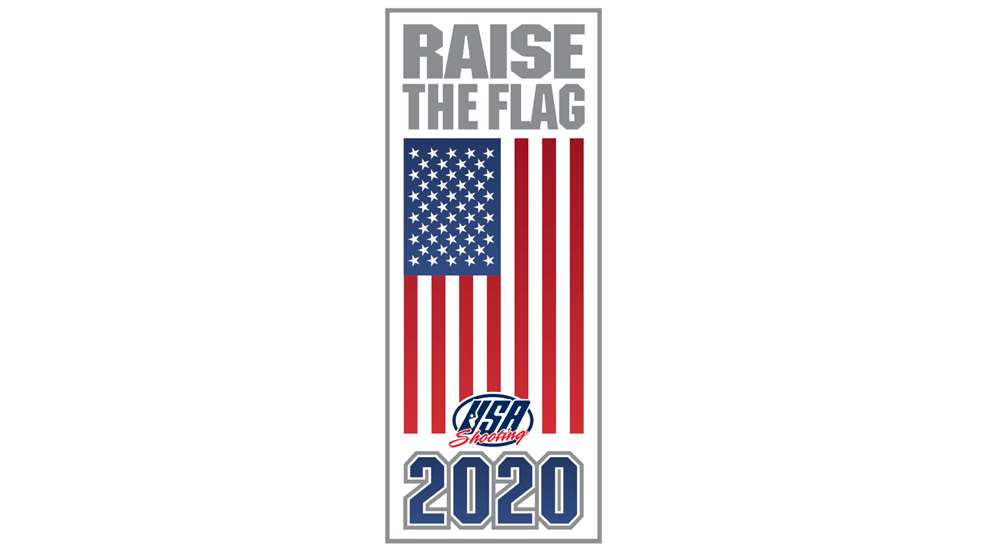 USA Shooting has a new goal: Raise $200,000 to help cover travel costs for athletes competing at World Cup events this year. The new "Raise the Flag" campaign will support teams in all disciplines as they prepare for the 2020 Tokyo Olympics.
Competitive shooting at the international level is expensive. For example, USA Shooting says the average cost to send one athlete to a World Cup is $3,400. This adds up
—the total bill for
30 U.S. athletes at the Beijing World Cup this month is $102,000. This amount is before adding in the coaches and support staff.
"Raise the Flag" will help sharpen the organization's vision and according to a recent USA Shooting press release, key to the campaign is the "Chairman's Challenge." Initiated by USA Shooting Board Chairman Chad Whittenburg, the Chairman's Challenge is the focal point for fundraising. Expanding upon a recent USA Shooting decision to fund all athletes qualifying for
World Cup competition this year
, Whittenberg's vision is an organization that supports them any way they can. In the past, athletes could only compete after reaching an average score nearly to participate in a World Cup final.
"I will not sit back any longer without doing everything I can to make sure our athletes have the resources they need to go about raising our flag at international competition," says Whittenburg. "Our athletes deserve the opportunity to compete and get better without that financial stress weighing over them."
Every dollar raised via "Raise the Flag" will support athletes traveling to various international competitions for the remainder of the year.
Additionally, USA Shooting says that an exclusive "Raise the Flag" series of merchandise is coming soon, to be available in retail outlets and also the USA Shooting store.
Learn more 
here
.